To drive or not to drive, that is the question. 'Tis the question of the nobler mind whenever a criminally low mileage classic emerges from its slumber. Must give us pause to ponder: preserve the car for future generations or use as its maker intended?
Which brings us to this 1980 MGB Roadster with a mere 196 miles on the clock. It is, to all intents and purposes a new car, albeit one that's been resprayed and fully recommissioned. But the fact remains: it offers a tantalising glimpse of what it would have been like to drive an MGB out of the Gibbs of Feltham showroom in April 1980.
How much is your car to insure? Find out in four easy steps.
Get a quote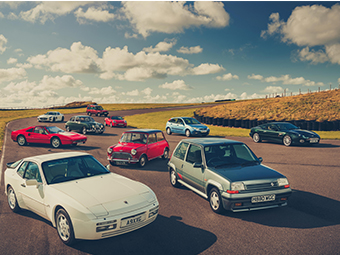 The precious-few miles were covered early in the car's life before it was put into storage for four decades. The last tax disc expired in October 1980 and the car has never been sent for an MOT test; its exemption from VED and MOT means this status can be preserved.
Since acquiring the car, the vendor has removed and rebuilt the engine, replaced the fuel tank and repainted the exterior panels in the original Snapdragon Yellow. New brakes, stainless steel exhaust, walnut dashboard, radiator and alternator are the other highlights of a comprehensive recommissioning project.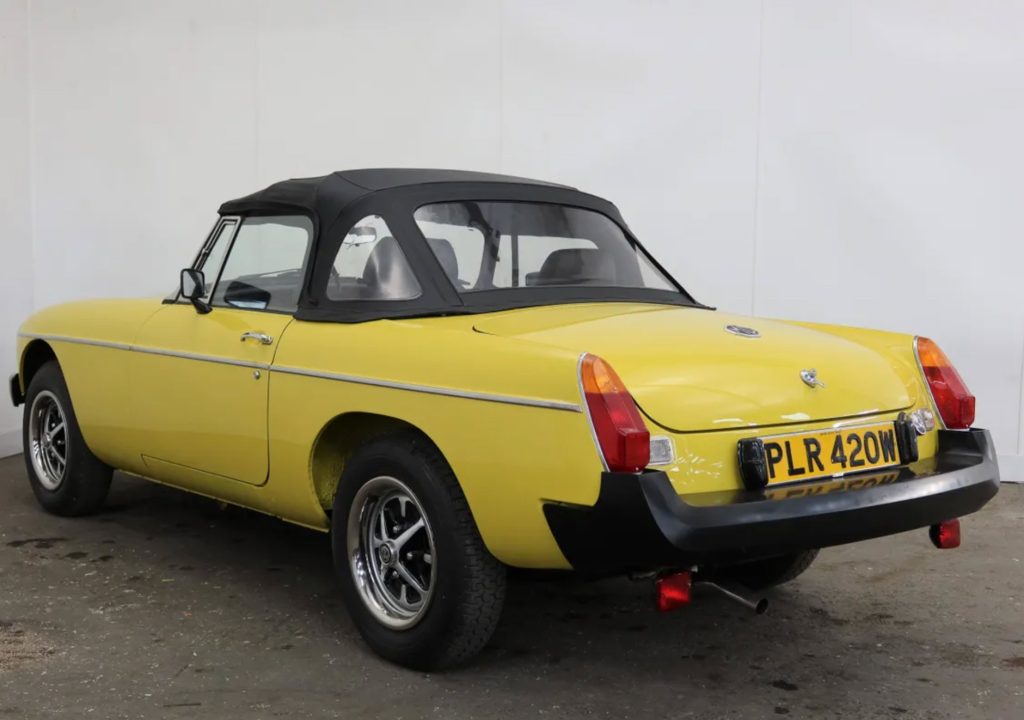 The roof and tonneau cover are original, as are the tyres, which would need to be replaced if you decided to use the B as MG intended.
The auctioneer, Brightwells has listed the car with a pre-auction estimate of £18,000 to £20,000, which isn't unreasonable given the car's condition and mileage. A concours MGB Roadster should fetch £16,600, according to the Hagerty Valuation Tool. Earlier this year, an almost identical but unregistered car with 143 miles sold for £21,938 at auction. Far from an outrageous fortune for a 'new' MGB.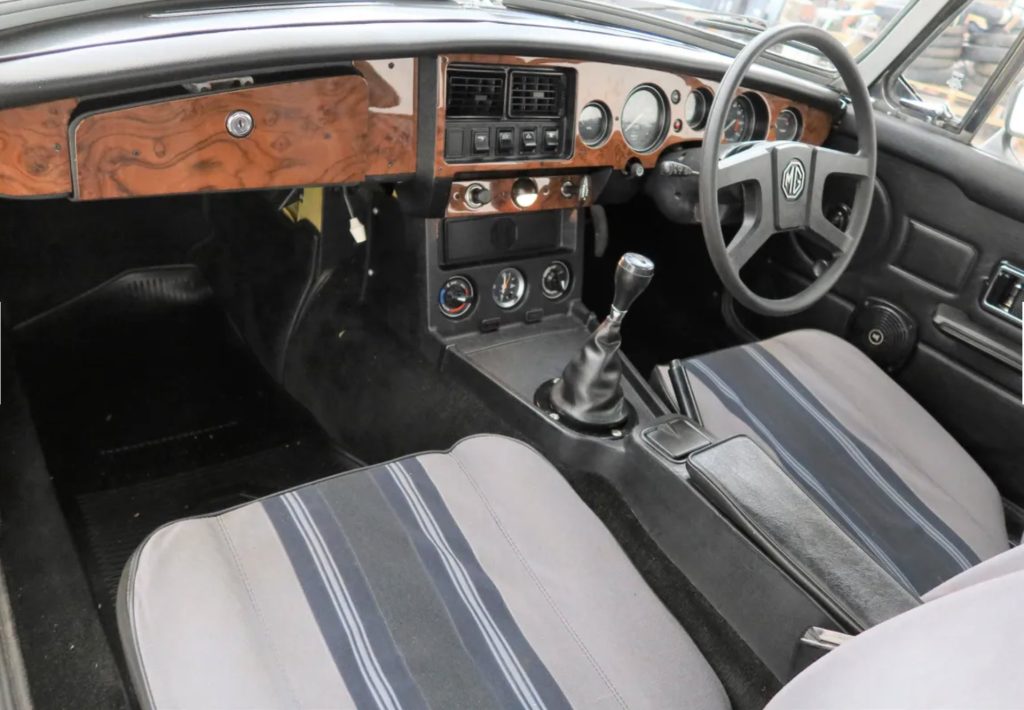 James Dennison, a Brightwells consultant, told Classic Car Weekly: "It's rare to find a 42-year-old car that has done fewer than 200 miles. Why it got laid up a few weeks after it was first registered is a mystery. The only problem with cars like this is that the value depends on keeping the mileage low – the more you drive it, the more the value will drop."
When we have shuffled off this mortal coil, isn't it better to have experienced a sports car on the open road? Or should this B return to its slumber, with the money better spent on the modern interpretation of the MG's recipe? Life with a new Mazda MX-5 starts from £26,000 – and you won't be afraid of driving it.
You have a few weeks to make up your mind, because bidding opens on Saturday, 22 October. To drive or not to drive? Let us know in the comments.
Read more
Electric roadster is an MGB but not as you know it
Buying Guide: MGB Roadster and GT (1962-1980)
Limited Edition, limited miles: 77-mile MGB LE goes to auction