Ford of Europe's equivalent to the Mustang might not have enjoyed the same astonishing sales success, but it still didn't do half badly and added a welcome dash of excitement to the blue oval brand's lineup in the 1960s, '70s and '80s.
While the Capri could have sold (and probably did) on its looks alone, a useful mix of powerplants, covering everything from worthy 1.3-litre four cylinders to brawny V6s, combined with a low-slung body and rear-wheel drive chassis, made it an entertaining car to drive too.
How much is your car to insure? Find out in four easy steps.
Get a quote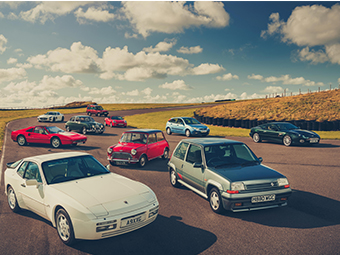 And of course, there were a few successful motorsport campaigns to give the Capri a marketing boost – not least success in the European Touring Car Championship in 1971 and 1972 at the hands of Dieter Glemser and Jochen Mass against the might of BMW 2002s and Alfa Romeo GTAms.
The car that brought these blue-blooded brands to heel (at least for the driver's titles – Alfa still picked up the manufacturer silverware both years) was the Capri RS2600 – and, reputedly, one of just three pre-production RS2600s has appeared for sale on the online auction platform, Collecting Cars.
As a pre-production model, its history is a little different from that of the eventual production RS2600s. For a start, the chassis plate corresponds to that of a 2300 GT – a 2.3-litre V6 model sold in Germany (where the car was first registered).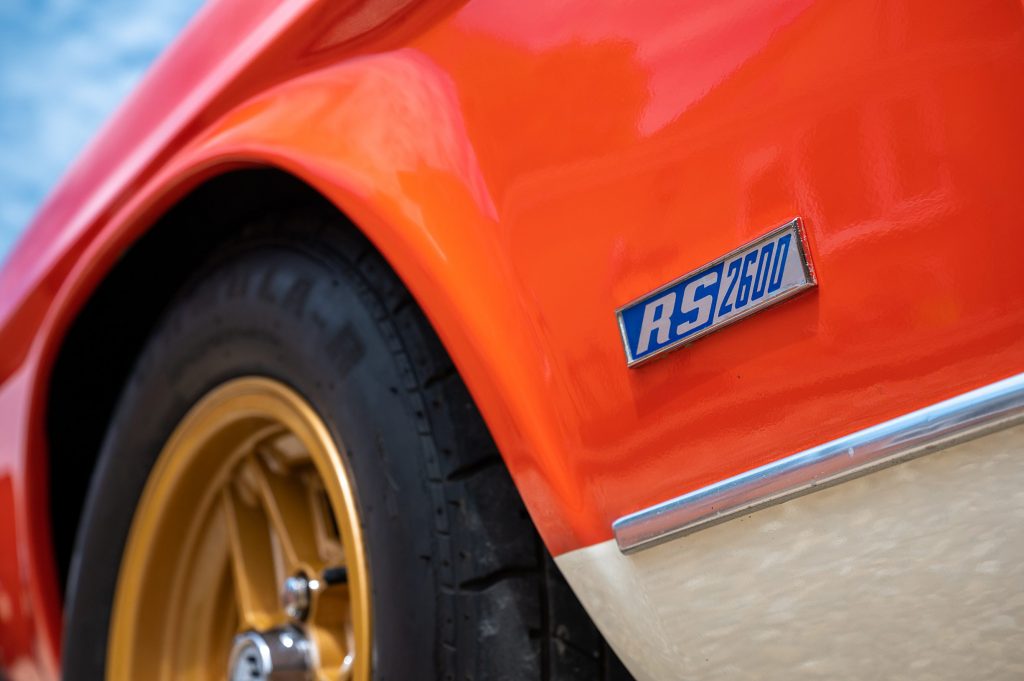 It's thought the car was taken from the production line to be modified to RS2600 specification, where it would receive a larger 2.6-litre "Cologne" V6 with alloy cylinder heads, Kugelfischer injection and a close-ratio four-speed gearbox, transmitting 148bhp to the rear tyres. Other RS2600 tweaks included uprated suspension, lighter body panels, ventilated disc brakes and alloy wheels.
That's the theory anyway, though once again the pre-production status of the car on Collecting Cars means things panned out a little differently, and the car has since been restored and adjusted to more closely match production RS2600s.
Discovered by an Oxfordshire-based engineer 12 years ago, the car then moved to an enthusiast owner who undertook a comprehensive restoration. During this time the car was equipped with a fresh 2.3-litre Cologne unit stroked to 2.6 litres, while a subsequent owner fitted electronic ignition and had the injection system correctly tuned. Several smaller, period and model-correct parts have since been fitted.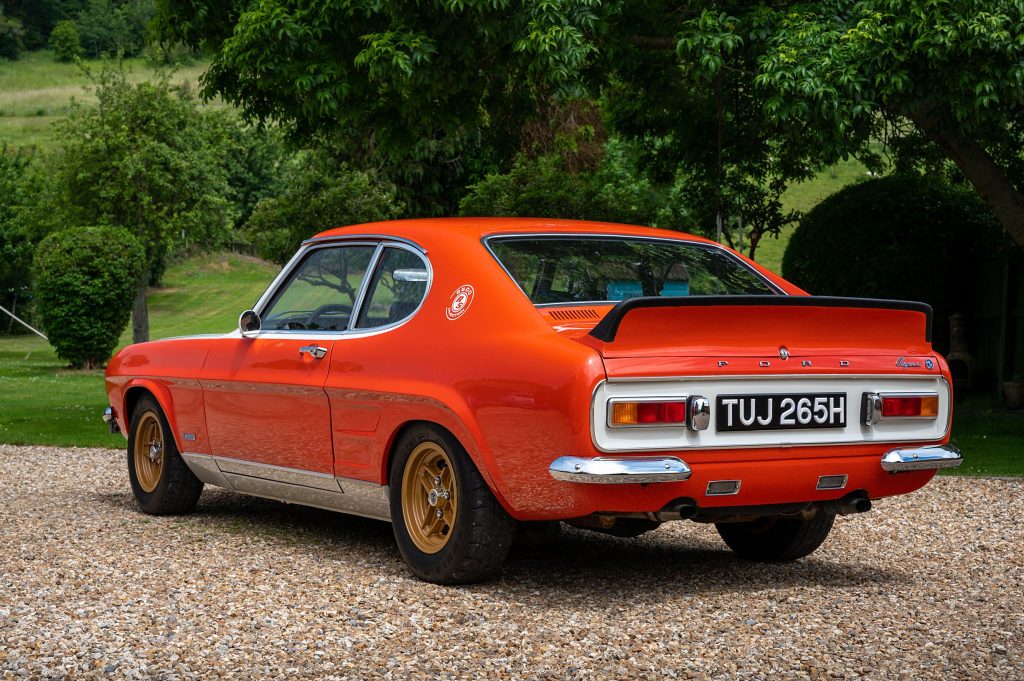 Befitting its status it's not an unmarked garage queen, with no prior damage but also some evidence of the car's age. It's not had an MOT for a bit either, the last being in 2018 at just under 60,000 miles, with a few tyre advisories suggesting new rubber may be next on the cards. That said, the 1970 car is exempt from MOT testing.
The auction will be an interesting one to watch, given the car's pre-production build. The Hagerty Price Guide puts RS2600 values between £21,300 for a usable daily-driver to as much as £57,400 for a concours example.
At the time of publication, the hot Capri had reached £11,250, with 20 bids and a little over three hours remaining. Will it be a race to the finishing line, like it was on track?
Update, 17 August: The Capri failed to sell and is still looking to go to a good home…
Read more
Hagerty Analysis: The Leonard Collection
Retro Rewind: Ford Fiesta RS Turbo vs Fiesta ST
Record results as collectors snap up Golf GTI, EVO VI and Quattro specials