The Formula One World Championship is underway, Extreme E kicked off at the weekend, the WRC season is already in full swing, and club racing is slowly starting back up as government regulations relax enough to let us enjoy the odd weekend here and there.
In other words, motorsport is on the mind, and in particular the classic racing cars for sale that mix on-track excitement with some genuine motorsports heritage. There are several competition cars up for grabs in the UK this month, covering everything from Formula One to Group 4 rallying – and we've chosen five that are worth keeping an eye on.
How much is your car to insure? Find out in four easy steps.
Get a quote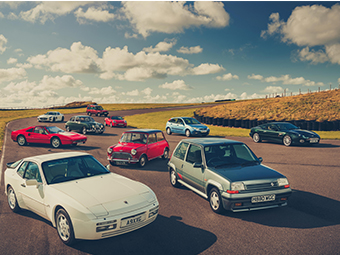 1956 Jaguar D-Type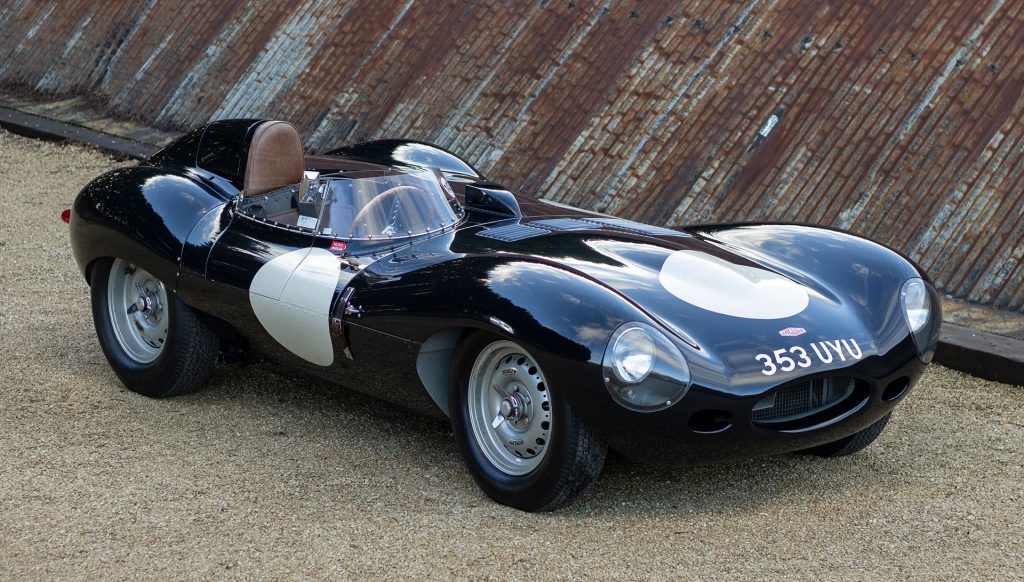 Price: POA, The Classic Motor Hub
It's not often that a genuine Jaguar D-Type pops up for sale, and this one has a neat history to boot. It even had its own book written about it. A privateer car and the first of three D-Types sold new to Australia, XKD 526 won several races and broke several lap records, suffering a mild and quickly repaired crash in the process. A few years later in 1961, Australian GT regulations allowed the D-Type to race fitted with an aluminium hardtop, and Frank Matich won the title with it. It is represented as the only D-Type raced with a hardtop in period, and the hardtop is included with the car. It also has a ZF limited-slip differential, which is rare on a privateer D-Type.
XKD 526 raced well into the 1960s, and by 1970 was being used in historic races. It received a concours-level restoration in the 1980s, benefitted from more restoration work in the 2010s, and raced at the Goodwood Revival.
1981 Alfa Romeo 179C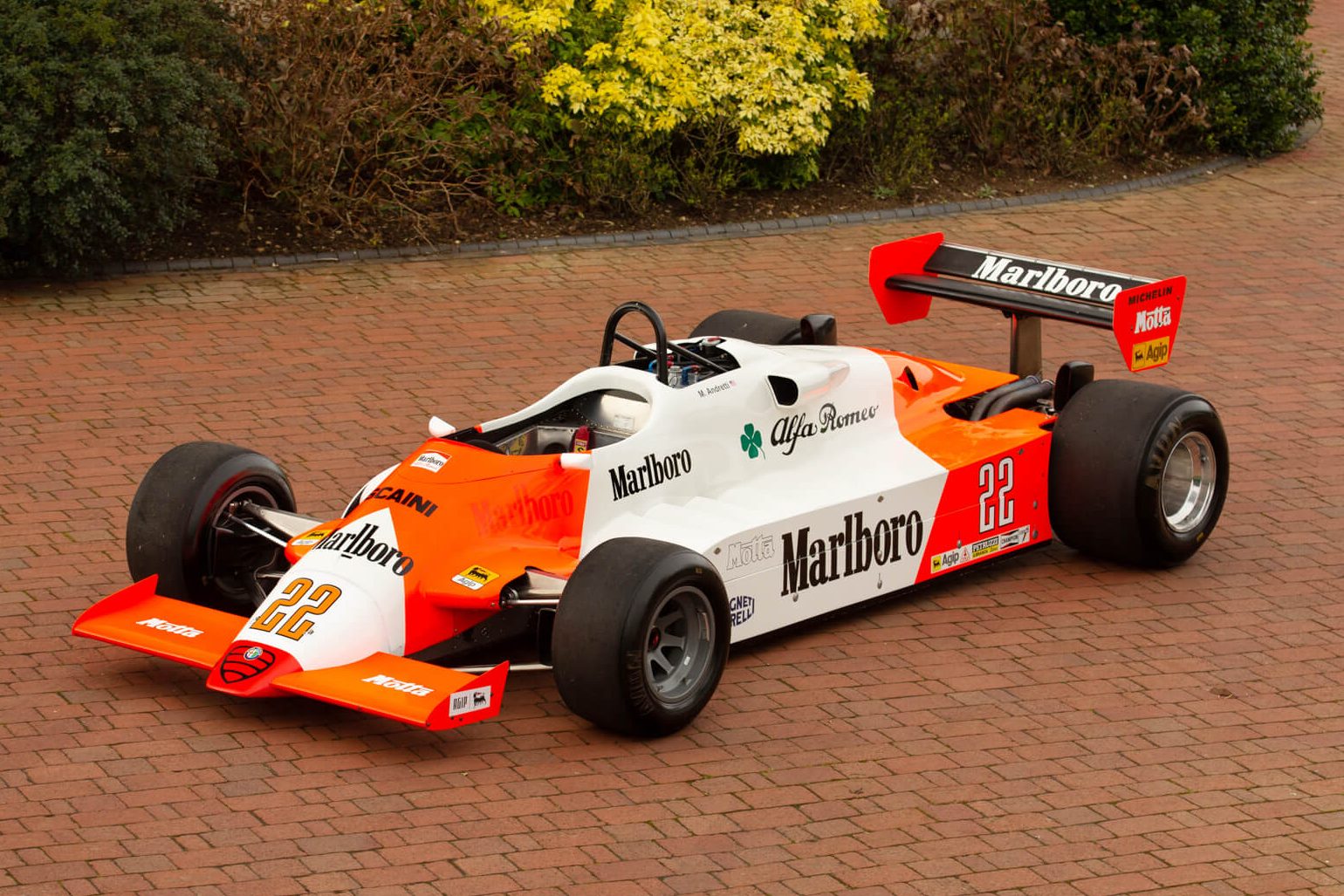 Price: POA, Girardo & Co
After a long absence from Formula One, Alfa Romeo began supplying engines to the Brabham team in 1976. When the Brabham-Alfa partnership ended in 1979, the Italians already had a fully works team of its own. After racing briefly with the 180-degree flat-12 Tipo 177, Alfa switched to the 60-degree V12 Tipo 179.
A further development of the car called the Tipo 179C was Alfa's weapon of choice for the 1981 season, and this chassis (number 179C 02) competed in nine races that year, five with the 1978 World Champion Mario Andretti and four with Bruno Giacomelli. Its best results were a fourth place finish with Andretti at Long Beach, another fourth with Giacomelli at Montreal, and a podium with Giacomelli at the inaugural Caesars Palace Grand Prix in Las Vegas. Last summer, the Alfa received a complete rebuild of its 3-litre V12. It is eligible for all sorts of top-tier historic racing events, including the Masters Historic Formula 1 series, where its 12 cylinders will stand out in a sea of Cosworth DFV V8s.
1978 Ford Escort RS1800 Group 4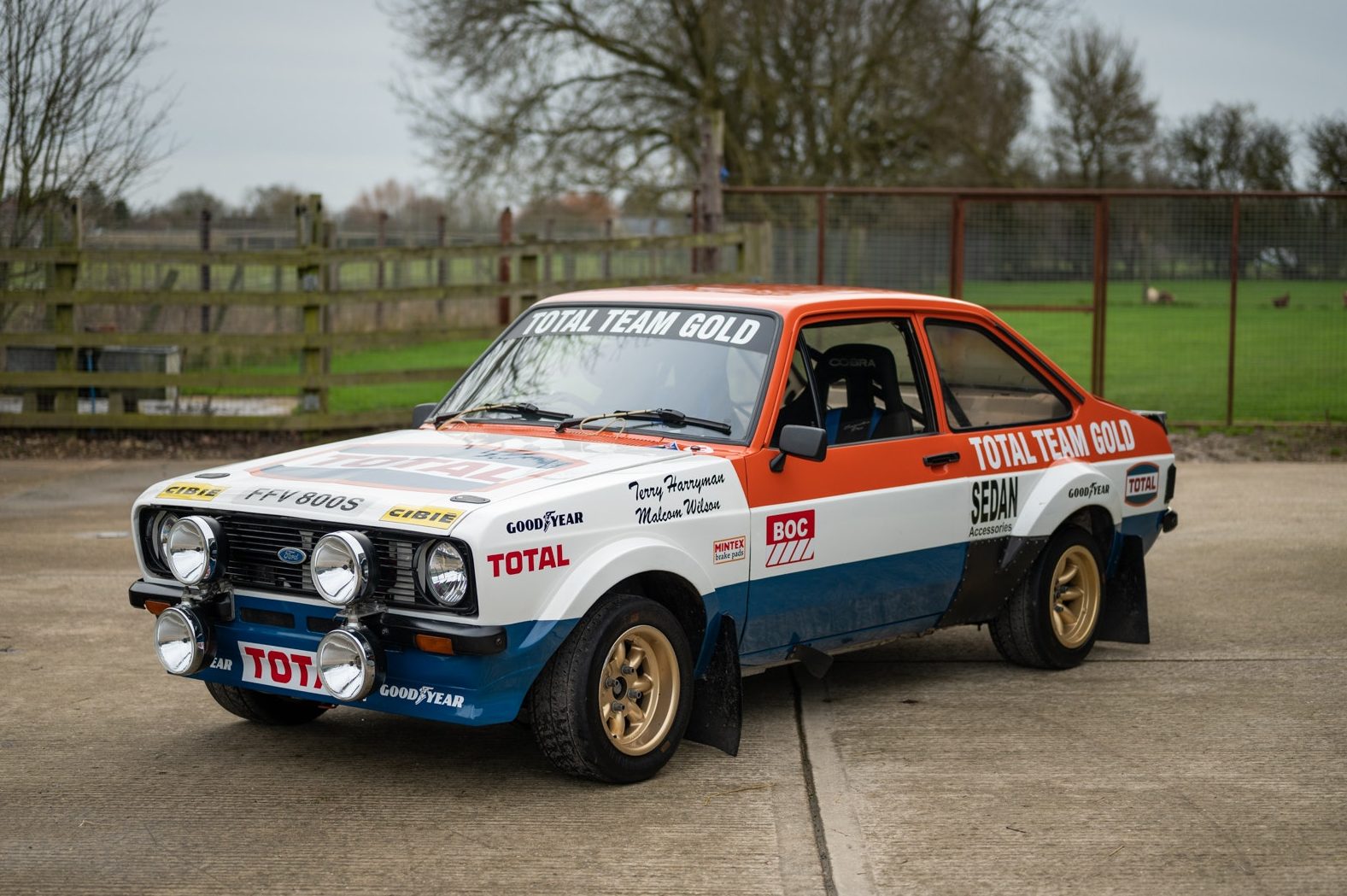 Price: Online auction, Collecting Cars
The Escort Mark II debuted for 1975 and, like its predecessor, was immediately pressed into rallying service with a new model called the RS1800 carrying the Ford banner. Powered by a Cosworth BDE twin-cam four, the RS1800 won the RAC Rally five times in a row from 1975-79. Ford won the World Rally Championship with it in 1979 and Ford driver Björn Waldegård took the drivers' title.
It's no surprise, then, that Escorts make popular historic rally cars. This one has been rebodied and has a larger 2-litre Cosworth BDG replacement engine, but the chassis underneath was campaigned in the 1979 British Rally Championship to impressive results including third overall on the Welsh Rally and first in class on the RAC MSA Scottish Rally. More recently with the new body shell and engine, it was actively rallied in the early 2010s with appearances at the Ulster Historic Rally, Jim Clark Historic Rally, and the Rally Isle of Man.
1972 McLaren M8F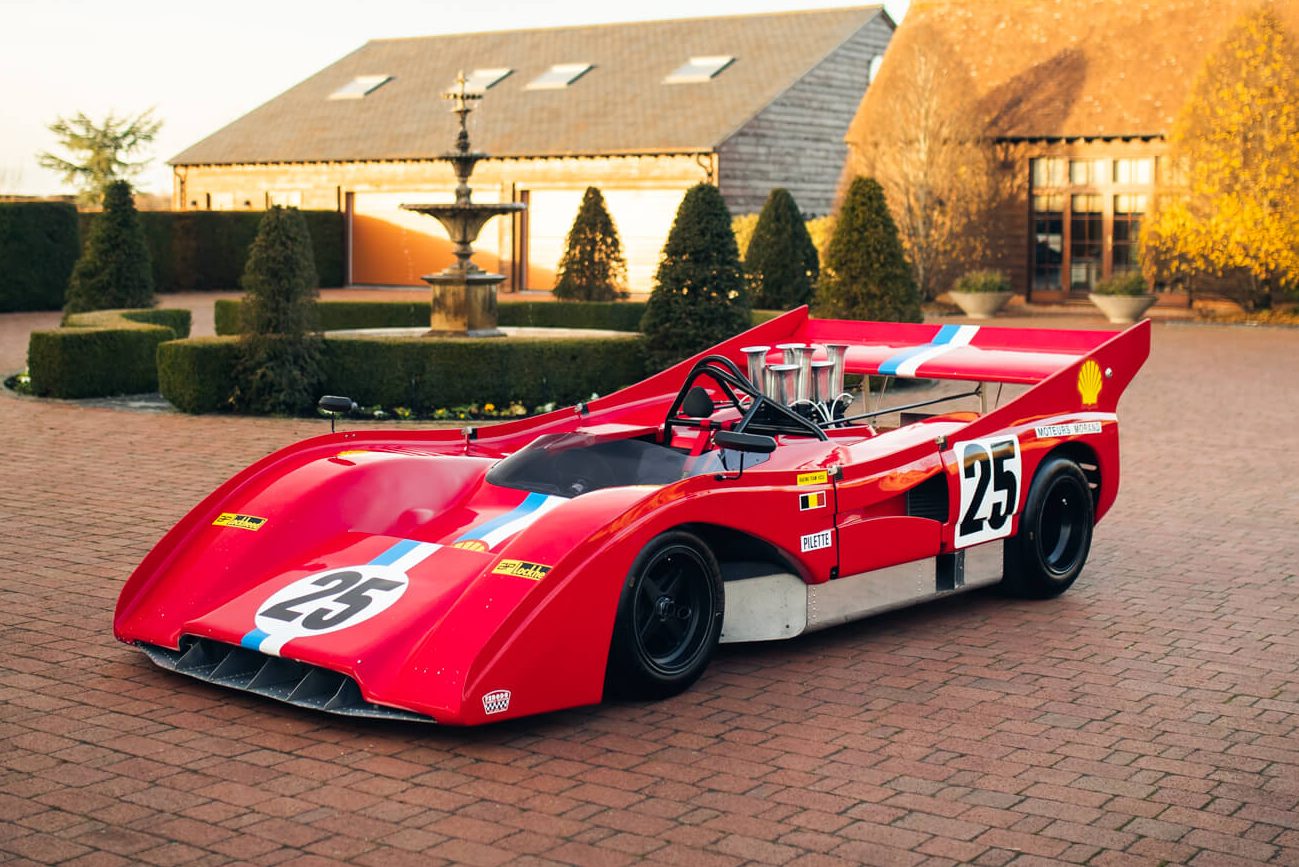 Price: £425,000, Girardo & Co
In both the Canadian-American Challenge Cup (Can-Am) and its European equivalent called the Interserie, McLaren's Chevrolet-powered sports racers took full advantage of the series' regulations (or lack thereof) and were the cars to beat from 1967 until the arrival of Porsche's turbocharged 917 in 1972.
The M8F, which debuted in 1971, continued McLaren's winning ways by taking that year's Can-Am Championship. In Europe, meanwhile, this car sold new in 1972 to the Van de Straten (VDS) Racing Team in Belgium. The team fitted a 7.5-litre big-block alloy Chevrolet V8 engine, a typical choice for cars competing in Can-Am and Interserie, but the Belgians also reportedly fitted two Garrett AiResearch turbochargers that boosted the monster V8 to 930bhp. It finished third in the Interserie race at the Hockenheimring and ran at the Nurburgring, Norisring, Imola, and Silverstone. It then spent many years in museums before being restored in the 1990s with a more manageable (but still seriously powerful) naturally aspirated V8. Many of these privateer race cars were crashed or cut up in period, so this one's documented history and preserved chassis are impressive. The price? £425,000.
1959 Sunbeam Rapier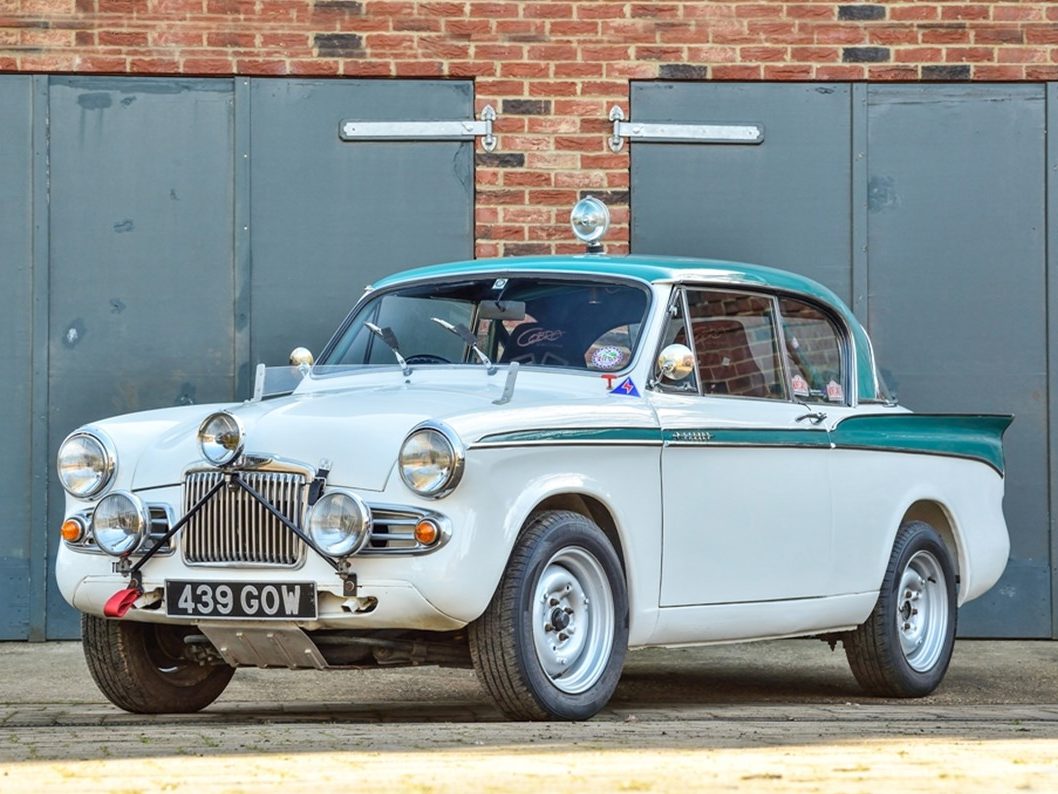 Estimate: £13,000 – £17,000, Historics Ascot Racecourse
Built on the same platform as the Singer Gazelle and Hillman Minx and inspired by the Raymond Loewy-designed Studebakers in America, the Sunbeam Rapier was never the sportiest car on four wheels. But that didn't stop the Rootes Group taking its little saloon rallying, and the 1494cc engine in the 1958-59 Series II version was even called the "Rallymaster."
This Rapier has been an active historic rally car with eight finishes at the Historic Monte Carlo Rally to its credit, and was fully restored in 2019. It has a complete complement of competition equipment, including more lights than a Christmas tree. And while there isn't a "cheap" way to go historic racing, a car with a £13,000-£17,000 estimate is arguably about as close as it gets.
Also read
Click and collect: Your complete guide to buying a car at an online auction
"On Any Sunday" and Daytona BSAs star in Vegas
Mitsubishi sells its fleet of heritage cars as it quits the UK