We've all had that frustration when the perfect car comes up for sale but you're not in a position to buy it – or perhaps just miss out on being top bidder at an auction. Sometimes you must grit your teeth, and hope a similar example comes up for sale, or perhaps the same car at a later date.
It's good news then for anyone who failed to bag the custom 1965 Lotus Cortina Mk1 estate that came up for sale with RM Sotheby's in late 2020, because that same car will soon be available again, at the Gooding & Company auction at Amelia Island on March 2-3.
How much is your car to insure? Find out in four easy steps.
Get a quote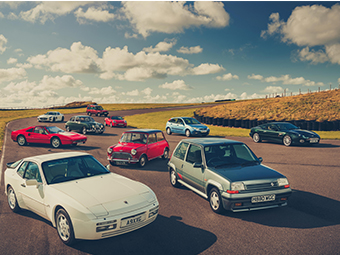 Chassis Z87D535210E has an interesting past, with builder Bob Herzog spotting the bare shell of a Ford Consul Cortina estate on Bring & Trailer, before restoring it, and upgrading it to his interpretation of a Lotus Cortina wagon.
As such it has a 1.6-litre Lotus-Ford twin-cam under the bonnet, but making a little more power than the production cars at 150bhp. There's also a five-speed manual gearbox, and Cortina aficionados will note the eight-spoke Minilite wheels are a touch larger than those often fitted to original models.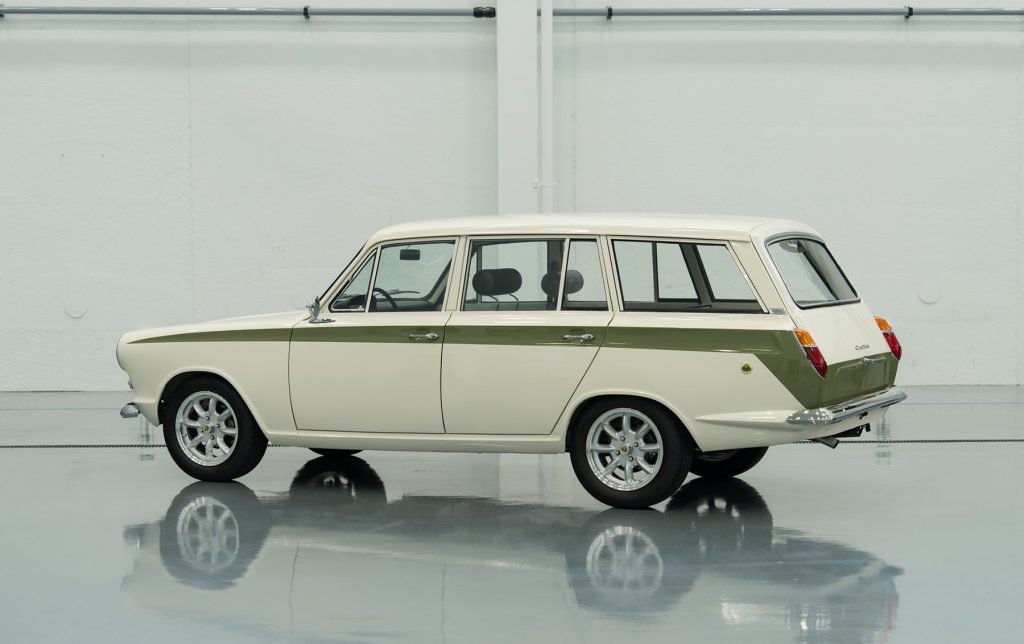 Herzog moved the car on in 2016, and in 2020 it cropped up at The Elkhart Collection auction in Indiana, where it sold for $100,800. At Amelia Island it's now listed with an estimate of $90,000-$120,000, and peering at the odometer, the car has covered little more than half a mile in the past couple of years.
The only notable difference visible in the photographs is that the more modern cloth Recaro driver's seat present in the Indiana auction has made way for an earlier, vinyl-covered pew to match the passenger side. We'd have swapped the 1980s plastic Ford gearknob for a wooden item while we were at it, but that's nit-picking really – it's still a very appealing build.
Hopefully the next owner will get a little more use from it, though if they don't, it'd still be a fine thing to join a collection, and a copy of Vintage Motorsport magazine featuring the car, and a book detailing the car's restoration and construction, are both included.
Read more
Colin Chapman's own Lotus Elan +2 could be yours
30 Lotus Cortinas will fight for Goodwood's Jim Clark Trophy in 2023
How Lotus invaded Indy with the help of Dan Gurney