Few may ever enjoy the opportunity to behold them in the metal or hear them rev in anger, but we'll always make time to drool over supercars. Lamborghini made a splash in the 1960s with the Miura, and the '70s gave us the Countach and the BMW M1. The 1980s brought Porsche's 959 and Ferrari's F40, and then McLaren rewrote all the rules in the '90s with the McLaren F1.
Supercars, by their very shock-and-awe factor, are often the gateway to lifelong car enthusiasm. By the 2000s, inspired visionaries from all over the world were vying to capture the attention of the world's wealthiest drivers with bold and ambitious takes on what defined a supercar in the 21st century.
How much is your car to insure? Find out in four easy steps.
Get a quote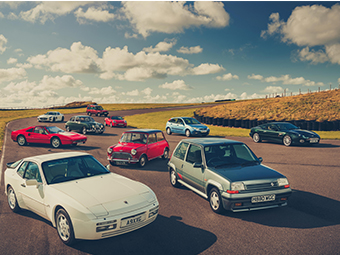 While electrification has emboldened and empowered a whole new generation of would-be supercars on the horizon today, the last 20 years have truly been an exotic, combustion-powered speedfest. Mainstream manufacturers have vastly improved both the quality and livability of ultra-performance vehicles, but that hasn't stopped several hopeful underdogs from seeing their high-performance dreams through to reality. Check out these nine out-there supercars from the last 20 years.
2005–12 Gumpert Apollo
Essentially "a race car with headlights," as Jeremy Clarkson said in 2014, the Gumpert Apollo was the pet project of Audi's Roland Gumpert. The German headed Audi's high-performance subsidiary quattro Gmbh (known after 2016 as Audi Sport) and helped its WRC entries stuff a trophy cabinet with four WRC titles. Gumpert knew Audi race tech backwards and forwards, so when he decided to found his own company in 2004, he chose a dry-sump, twin-turbocharged Audi V8 to power his first car: the Apollo.
Originally armed with a six-speed sequential box, you could order your Apollo in three specifications: regular, Sport, or race-ready. The base car made 650hp from its 90-degree, 4.2-litre V8; Sport and Race versions made approximately 690 and 790hp, respectively. The Apollo used a tube-frame steel chassis, and higher-trim versions also boasted a carbon-fibre monocoque. Even with standard air conditioning and flashy gullwing doors, the Apollo weighed in at less than 1100kg. Its insane levels of downforce made it more of a track monster than a straight-line bullet; in 2008, the Stig wrestled an Apollo Sport around Top Gear's test track in 1:17.1, pushing the Apollo to the top of Top Gear's record board for two years. Even though it was demoted by the Bugatti Veyron Super Sport, the Apollo still sits among the top 20 cars on Top Gear's record board. (It beat the original Veyron 16.4 by a notable 1.3 seconds.)
Unfortunately, Gumpert fell shy of resounding financial success, and the company went bankrupt in 2013. After a buyout in 2016, Gumpert was resurrected as Apollo Automobili, and new owners Ideal Team Venture (who also own De Tomaso), severed all ties with Roland Gumpert.
2010–present Noble M600
Founded in 1999, Noble is a British company specialising in small-scale production of high-performance vehicles. The M600 is still in production today, and though its lines are far tamer than those of the Apollo, it was only 0.6 seconds slower than the monster German around Top Gear's test track. If the Apollo is a street-legal track machine, the M600 is a minimalist road car.
The M600's heart is a Yamaha Judd, 4439-cc twin-turbocharged V8 making 650bhp. Surrounding that engine (which, in much tamer naturally-aspirated form sat in the contemporary Volvo XC90) is a tubular spaceframe draped with a carbon-fibre composite body. Tipping the scales at almost 1200kg, the M600 leaves driving decisions up to the driver, whose only electronic aid is traction control – which you can turn off with an appropriately dramatic flip-up-covered switch from a fighter jet. If you're not in maximum-attack mode, you dial back available horsepower with three different driving modes: Race (650bhp), Track (550bhp) and Road (450bhp).
To this day, you can buy a Noble in one of three body styles: Coupe, CarbonSport, and M600 Speedster. The model shown above is a 2016 CarbonSport offered by RM Sotheby's at its London 2019 auction with a presale estimate of £170,000–£220,000. The Carbon Sport's claim to fame is its exposed carbon-fibre bodywork; the original customer of '009' specified this maroon tint. It's certainly a snazzy look; but we'd prefer the view from those bucket seats.
2006–13 SSC Ultimate Aero
Shelby SuperCars, was founded by engineer Jerod Shelby in 1998 but bears no relationship to Carroll Shelby International. However, the two Shelbys share a common cause to build and produce an all-American speed machine that could hang with the best Europe had to offer.
Though later Ultimate Aero models featured twin turbochargers (one, which was never realised, used three electric motors), the original SSC Ultimate Aero used a supercharged version of the race-spec LS1 found in the C5.R Corvette to make over 1000bhp. The big news for the Ultimate Aero was its 256.18 mph top speed record, which earned it the title of the fastest production car for nearly three years, before the Bugatti Super Sports roared onto the market.
In contrast to other, lower-cost weight-saving approaches using aluminum and fibreglass, the Ultimate Aero splurges with carbon-fibre and titanium construction to weigh in around 1270kg. Combine that with 14 pounds of boost and you'll feel one serious kick in the rear when you floor this beast. (Oh, to be so lucky.)
2009–16 Spyker C8 Aileron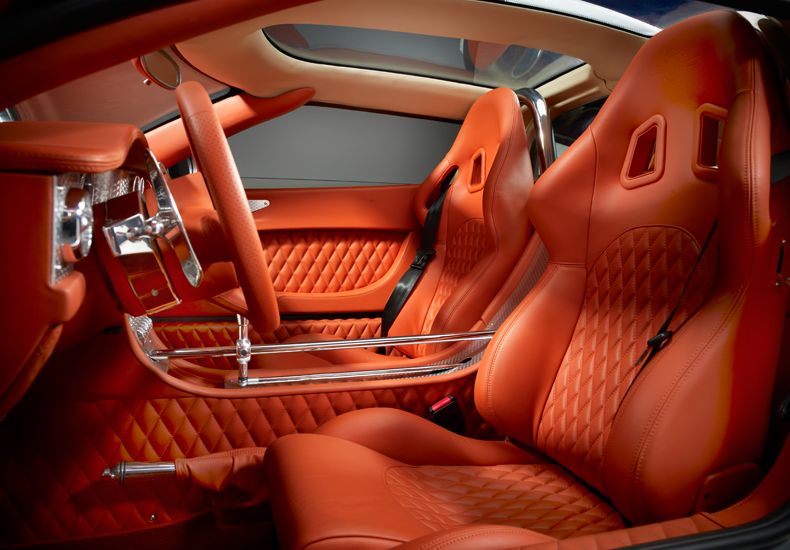 Spyker is quite proud that the second generation of its mid-engine C8 takes its design cues not from a propellor blade but instead from a turbine blade. We love the first C8s for their wonderfully lavish, aircraft-inspired design; the low-production world of supercars rewards eclectic expressions of wealth and personality, and Spyker certainly makes the most of a high-end budget.
While many 2010 designers decided that carbon-fibre trim was the best expression of speed, 2000s-era Spyker preferred the bling of aluminium, jumping at the opportunity to expose a shining shifter linkage and use a milled aluminium dash. (The Aileron was the first Spyker model available with an automatic but why would you pass up that gorgeous manual shifter?)
The Aileron fills the same long-wheelbase niche as its preceding Laviolette model and shares its 400-horse, 4.2-litre Audi V-8. The Spyker falls on the more indulgent side of the performance-versus-luxury spectrum in this list but we think that it's only appropriate to include the bonkers Dutch grand tourer. After all, the supercar market is all about superlatives, and we can't think of another automaker this committed to its aircraft-building legacy (and pleated leather).
2000–09 Saleen S7
Steve Saleen's home-grown supercar has perhaps the most track-proven pedigree on this list. The road-going S7 debuted as a homologation special to allow the stripped out S7R to hit the endurance racing circuit. The cars made a proud showing for nine years and even earned class wins at the 12 Hours of Sebring (in 2001) and at the 24 Hours of Le Mans (in 2010).
The S7 you can actually drive on the road, however, packs a Windsor small-block, bored and stroked to the holy-grail 427 figure and good for 550 naturally aspirated horses. Later models got two turbochargers to bump that figure to 750bhp, granting the S7 Twin Turbo a 0-60mph time of 2.8 seconds. The one shown above, however, is one of the the earlier, naturally-aspirated cars.
2005–06 TVR Sagaris
Founded in Blackpool, England, in 1947, TVR is one of the oldest manufacturers on this list. Sadly, along with most of the other companies listed here, it has fallen off the map in recent years, promising a new Griffith that is still to materialise.
TVR's last consistent successful streak fell between 1981–2003, when diehard client Peter Wheeler sat at the helm, building small batches of big-displacement cars like the wild-looking TVR Sagaris. It didn't reach production until after Wheeler sold the company, but the Sagaris was a fitting legacy. Wheeler invested deeply in developing TVR's powerplants in-house, so the Sagaris carries a 4.0-litre, naturally-aspirated inline-six known as the "Speed Six." While 400bhp might not sound like a lot, Wheeler also believed in allowing drivers the most direct experience of his car's abilities; there was no traction control, ABS, or airbags. Instead, the 1080kg Sagaris gets a FIA-approved rollbar and a limited-slip diff. Naturally, you'll be rowing your own gears in a Sagaris.
In no universe is the Sagaris' design subtle – unless, perhaps, you live on a planet populated exclusively by Pagani Zondas. The Sagaris distinguishes itself with side-exit rear tail pipes while a clear polycarbonate spoiler mounted on machined aluminium posts gives the Sagaris a heathy dose of 2000s flair. Our favourite styling detail? The tiny vents cut into the headlights – and the ridges marching up the front fenders. (They were functional on the Sagaris prototype but were filled in after engineers realised they were a perfect ejection system for rocks thrown by the front wheels.)
2009–2016 Zenvo ST-1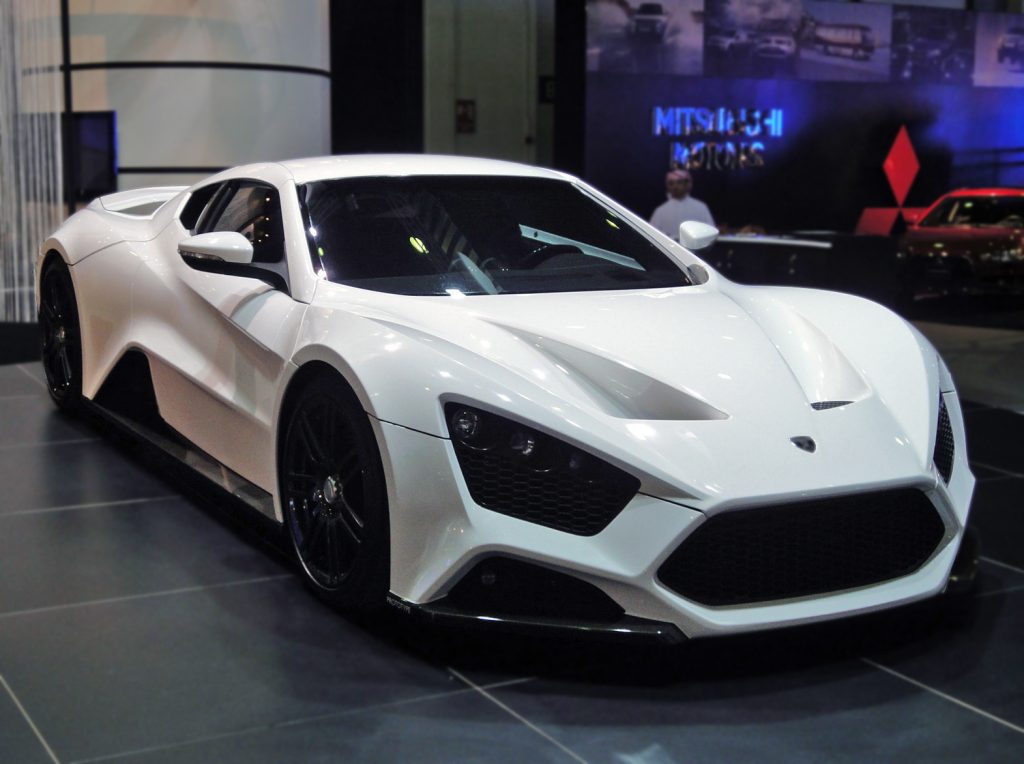 The Zenvo ST-1 falls into a group that's far more exclusive than the supercar category: Danish car manufacturers. The insane ST-1 debuted in 2009 at the 24 Hours of Le Mans' drivers parade, boasting kitten-chomping looks and a twin-charged, dry-sump V8 mounted amidships and displacing 6.8 litres. The ST-1 entered the four-figure horsepower club with room to spare – max output stood at 1104bhp.
Sadly, for its bonkers looks and wild performance, Zenvo could only afford to make 15 examples of the ST-1, and it has since turned to variations on the theme with its TS-series cars: a grand tourer called the TS1 GT, the track-only TSR, and the TSR's road-legal brother, the TSR-S. You may recognise that last acronym; the TSR-S roared up the Goodwood hillclimb in 2018, showing off its wild active rear wing. However, Road & Track consulted racing engineers to dissect the spoiler tech and came away unconvinced of its virtues.
2006 Mosler MT900S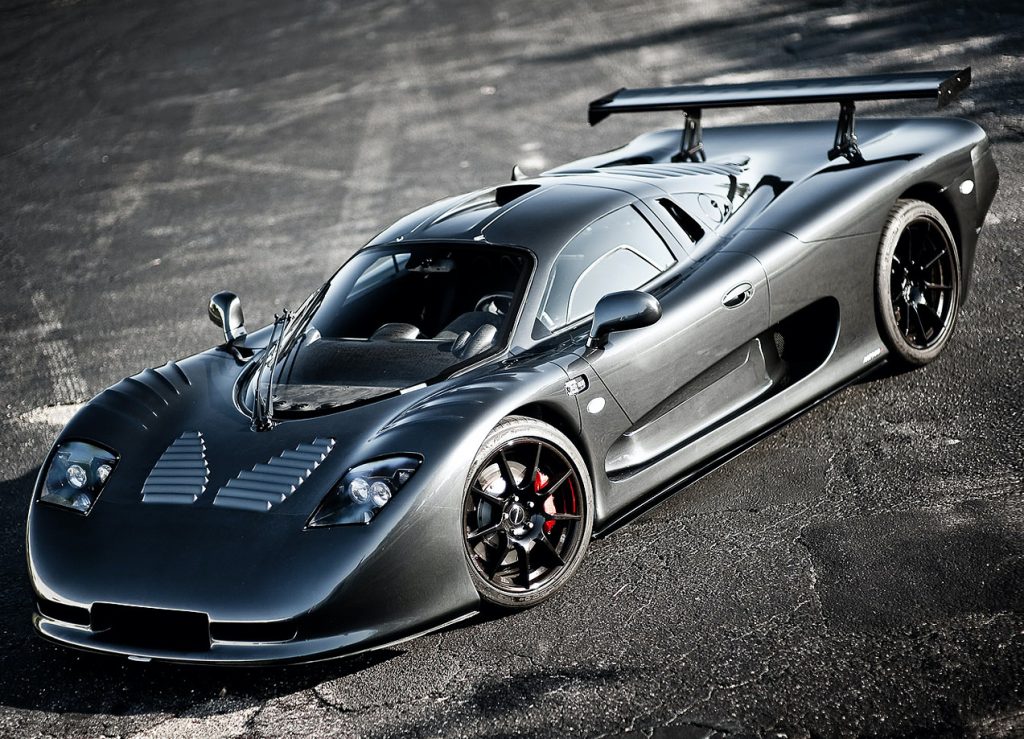 American financial guru Warren Mosler founded Mosler Automotive in 1985, and the company's first car was scorchingly fast and terribly ugly. Exterior designers worked through a few wrinkles for the company's second model and the V8-powered MT900 was easier on the eyes and just as demanding on the driver. Weight is low, electronic aids are minimal.
The original MT900 dug around in quite a few parts bins, featuring a 911's transmission and a Corvette V8. The 2006 MT900S used an upgraded, 405bhp version of that engine yanked from the C5 Z06. Car and Driver called it a "barely civilised race car," and it's certainly got the looks to match.
2008 Koenigsegg CCXR Edition
Koenigsegg doesn't slow down for anyone, as the recent Gemera and Jesko attest. However, we can better appreciate the Swedish firm's relentless chase of technology by looking back at its early days. The CCXR falls roughly in the second generation of Koenigsegg's offerings, succeeding the company's first car, the CC8S. The "R" in its name marks the CCXR as a variant of the CCX; the main differentiating factor is that Koenigsegg converted the car's twin-supercharged V8 to run on E85 and E100 ethanol fuel – even 98 octane gas. (Koenigsegg customers are unlikely to be restricted by a fuel budget, of course.) The Swedish geniuses in Ängelholm nicknamed the CCXR's flex-fuel system "Flower Power," but there's nothing frivolous about 1018bhp.
Koenigsegg then produced another, more track-focused package for the CCX and CCXR – a special-edition called, in a burst of originality, the Edition. Only four examples of the CCXR Edition were built. The CCXR Edition also got a lowered chassis complemented by modified shock absorbers, stiffer springs, and anti-roll bars. Spot the unique side winglets?
Via Hagerty US