"I know people make jokes about it all the time, but you are actually looking at my kitchen."
There's an interesting parallel between the colours of 1970s decor and 1970s cars, but in this instance Volvo 144 owner Paul Wilson is referring more to that age-old scenario of spending home improvement money on wheeled transport. Well, you would too, wouldn't you?
How much is your car to insure? Find out in four easy steps.
Get a quote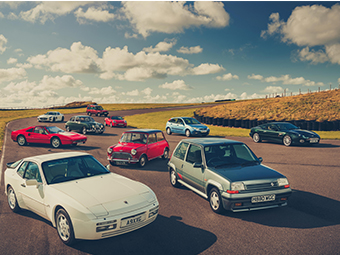 "I've had a couple of modern Volvos," Wilson told us at this year's Festival of the Unexceptional, "and I really wanted a 200, but didn't think I'd be able to find a 140 series. But I saw this advertised privately and kinda stalked it for several months. It wasn't shifting, perhaps because of its location, but maybe its price – it certainly was a little bit high for me."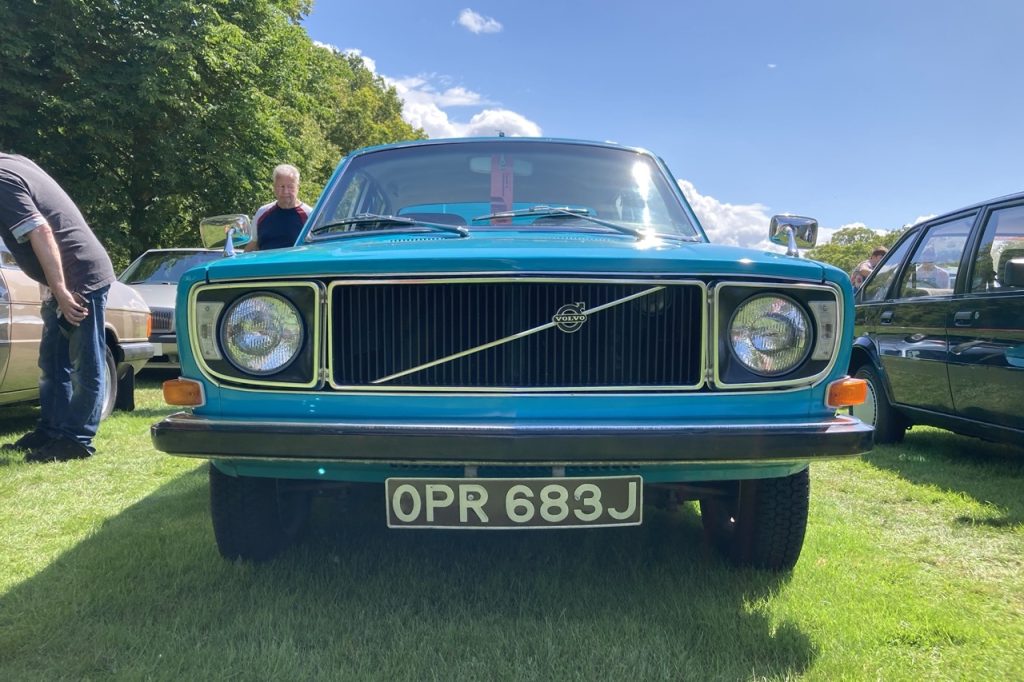 With the seller clearly having no luck, the 144 then popped up at auction, giving Wilson a chance to have a proper look. With a friend there to inspect the car and give it the all-clear – "ish" – Wilson popped in a bid, not expecting to get it. "But I did so… no kitchen. I figured I could put in a kitchen at any time, but when are you really going to find a 1971 Volvo 144?"
In this colour too, which Wilson had matched on the day with his polo shirt. Volvo called it Turkish Blue, giving a car designed to be at its best under wintry grey skies quite an exotic feel – and certainly helping it to stand out under the glorious sunshine of this year's Festival.
And like so many of the cars at the Festival of the Unexceptional, it's far from being a once-a-year show car. "I bought it last September, and I've pretty much used it every single day" Wilson says. "It's probably not ideal for it, living in Scotland, and salt on the roads, but I thought I'll do one year like that, and then see how I go."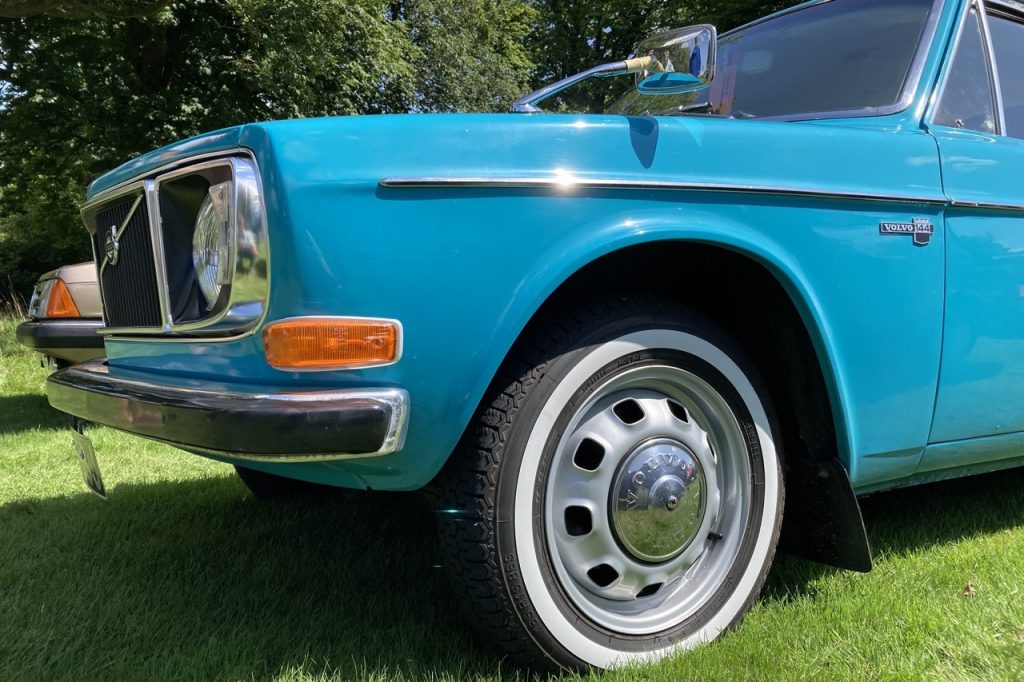 The car's 55,000-mile tally seems genuine, particularly as it has a six-digit odometer. "If it had gone around the clock, you'd know it." However, the car is definitely a work-in-progress. "It feels ancient to drive – it was a long journey down from Scotland…"
The 144 uses a 2-litre, single-carb four-cylinder, a combination that made a modest 122bhp when new, so it's certainly no powerhouse. A three-speed, column-change manual gearbox encourages leisurely progress – motorway cruising speed is around 60mph on the charming strip speedometer. And you'll never struggle to track your progress in this 144, thanks to the large clock, sitting in the same spot you'd normally expect to see a gearlever, a new feature for the year of Wilson's car.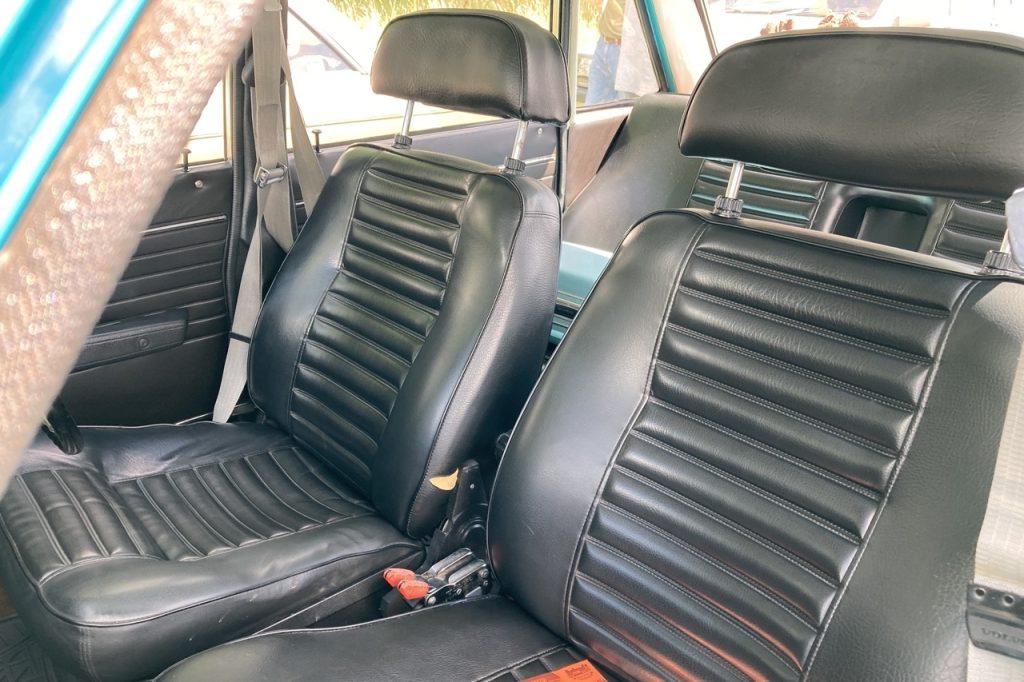 Apparently the seats are less comfortable than they look. "One of my jobs is to put new foam in it, and the webbing's very worn – I don't find it too comfortable on longer drives. Actually it's noisy more than anything, all the door seals are worn. But while I'm looking after it, I'd like to bring it back to where it should be. My ambition is to eventually have it good enough that it can tow a small caravan."
That's something a Volvo like this was surely born to do, and as the Saab 96 that also appeared at this year's show towing a caravan behind demonstrated, a well-chosen home on wheels can really add to the appeal of classic motoring.
And let's face it, although the purchase of a caravan might defer that kitchen by another year or two, Wilson could at least make a case for it on the grounds that it includes a kitchen…