There are very few one-owner from new Ford Sierra Cosworths out there. There are even fewer that have lived such a busy life as Dave' Parr's 1987-registered example.
Dave was fortunate enough to order his three-door Sierra as a company car. The Diamond White Cosworth was delivered new to Dave on 1 January, 1987 by Brooklyn Ford of Redditch. For the next four years, it was pressed into everyday duties by Dave, when he worked as managing director of the family cash-and-carry business.
How much is your car to insure? Find out in four easy steps.
Get a quote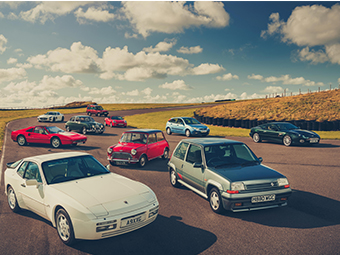 When the time came to change company cars, Dave's attachment to the Sierra meant he simply had to buy it from the firm. It's at this point that Dave decided a little competition was in order for the Ford, following in the tyre tracks of quite a collection of hillclimb and sprint cars he'd campaigned over the years.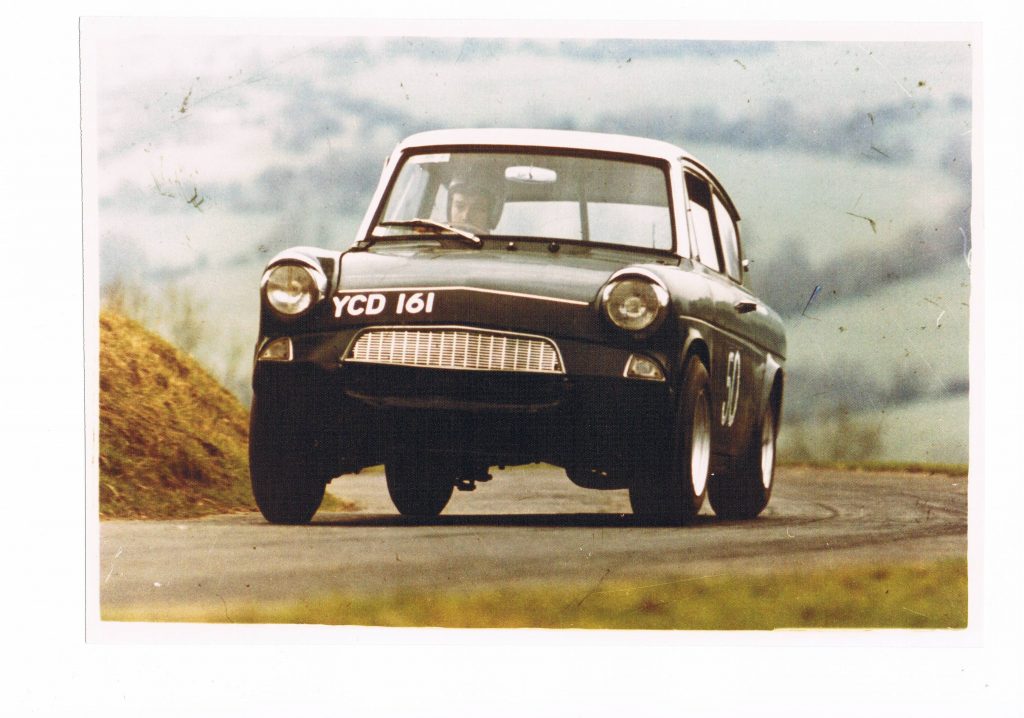 A very successful competition driver, Dave started with a 1200cc Ford Anglia before graduating to a Diva 10F in 1970. This sleek coupe was supposed to have a 1100cc engine, but Dave's ran a rorty Lotus-Ford 1600cc twin-cam. He chuckles as he recalls the car: "It was quite a handful, but when I got used to the Diva I had some success and my claim to fame in this car was fastest time of the day in the pouring rain at Gaydon's sprint course."
After that came some very fast Ford Escorts, notably a former hot rod Mk1 in 1976 that ended up with a 261bhp Cosworth BDG engine that gained Dave two class records and several victories.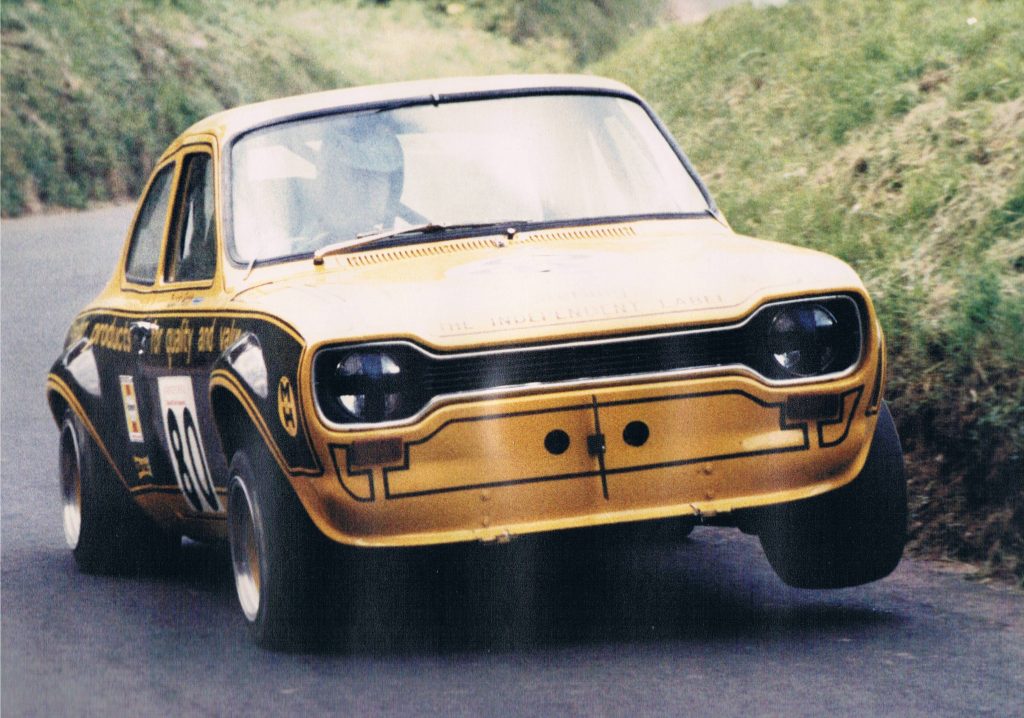 This was followed by a Davrian Mk8 in 1982 that had the same BDG engine transplanted into it to create a fearsomely quick car that earned Dave a class win in the 1984 Midland Championship.
When the Sierra took over competitive duties, it was treated to some upgrades from its standard road spec. This included engine and suspension work by Andy Fisher at Woodyard Garage in Redditch. Power was up to 345bhp, and has been raised as far as 380bhp but Dave feels this made the car too peaky to use on the road and for hillclimbing. "I drive all of my cars to events to compete," says Dave, "so the Cosworth has to be useable on the road rather than being a trailer queen."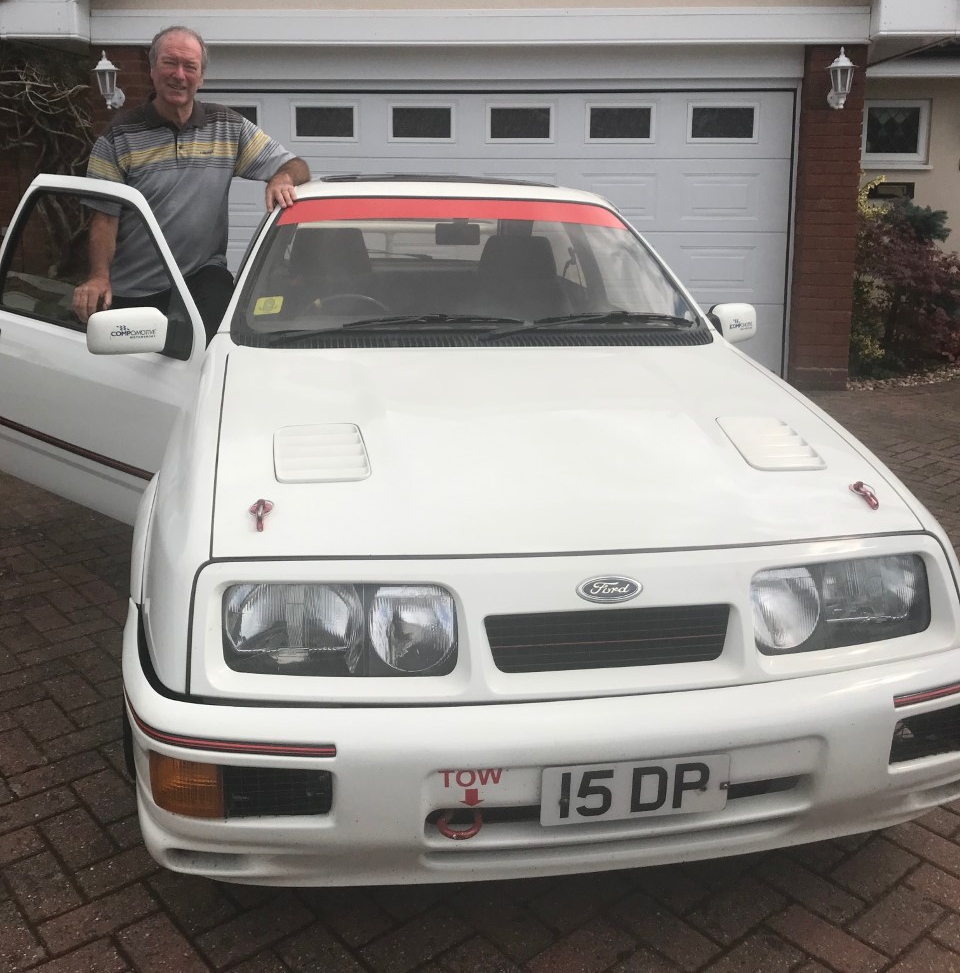 Among the modifications to the car, many Group A touring car parts found their way into the Sierra thanks to Andy Fisher's work on these cars. Along the way, it's also gained a Bara 3.6 limited-slip differential, Compomotive alloy wheels and a four-point race harness.
"When I started out with the Cosworth in 1992, it was right up at the front of the class," remembers Dave. "I had a lot of great racing in hillclimbs and sprints against Porsche 911s and Morgan Plus 8s that were the things to have at that time. Then, the four-wheel drive cars like the Subaru Impreza and Mitsubishi Evo arrived and the Sierra slipped down the order. Still, it's won 152 awards so far, though I'm not sure there will be many more to add as I feel the car is becoming too valuable to risk on the track."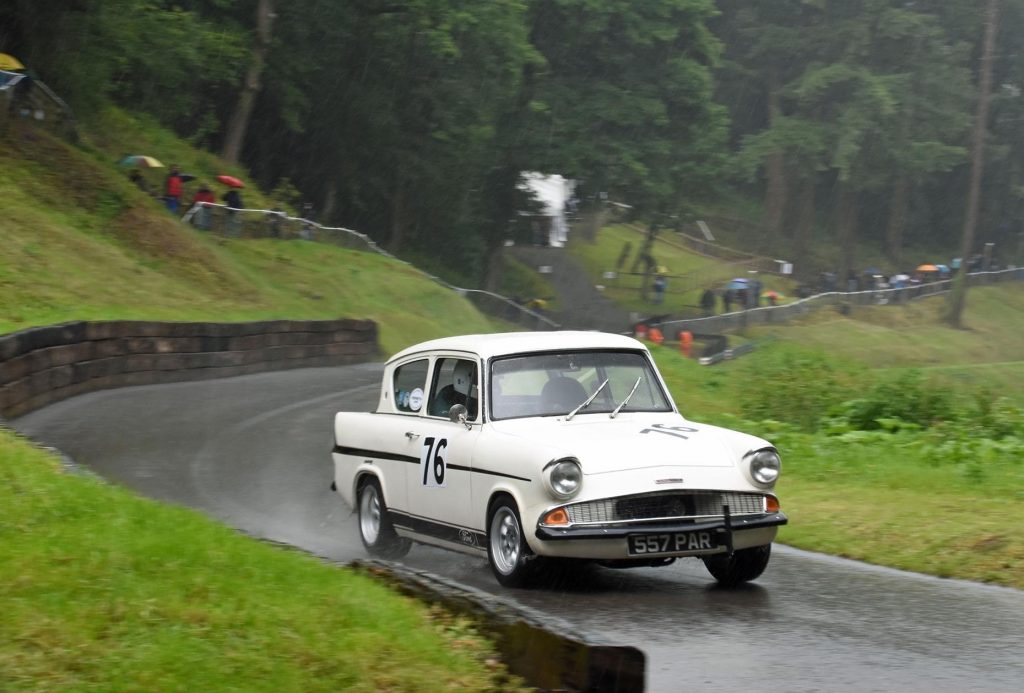 For this reason, Dave has returned to his roots with another Ford Anglia. This one sports a 144bhp 1700cc Crossflow engine and has a specification that reads like the best bits of choice Anglia competition parts. Of course, it's all put together by Andy Fisher, the same technician who helped Dave make the Sierra such a successful hillclimb car.
Dave would consider selling this unique Ford Sierra Cosworth, but prising it out of his hands won't be easy. During all of its time as a road and competition car, it's never been crashed or damaged and it's still primed and ready with an MoT waiting to add to its tally of victories.
If you and your car would like to be featured in Your Classics, please email details to enquiries@hagertyinsurance.co.uk