There are auctions and then there are auctions. The sale of Carroll Shelby's personal Cobra shows just how frenzied they can become, after bidders went into battle over the hugely desirable muscle car.
At the Mecum Auctions event held last weekend, in Kissimmee, Florida, the atmosphere was as charged as they come. Wealthy car collectors vying to own the car that Shelby had ordered and owned from new threw money around with abandon, with bidding starting at than $1.5 million and accelerating with all the drama of a Cobra smoking off the line.
How much is your car to insure? Find out in four easy steps.
Get a quote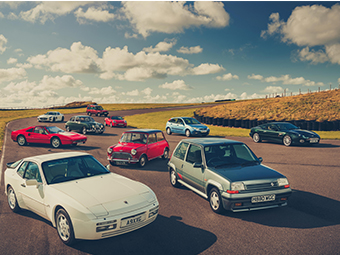 Once the reserve was met at $4m, the atmosphere became electric as the auction descended into a two-horse race, with two bidders slogging it out at hundreds of thousands of dollars at a time. By the end of the tense process, there was elation – at least on one side of the bidding hall.
The winning bid was $5.4m, or $5.94m with the buyer's premium, which is £4.3m. According to the Hagerty Price Guide, that is a whopping £2.66m over the value of a concours, 1965 427 Cobra.
What had got them so enthused? Chassis CSX3178 was Carroll Shelby's personal Cobra that he owned from the day it was built until his passing. In 2016, a near-3000 hour restoration to return the Cobra to its original specification was commenced, carried out by Peter Klutt of Legendary Motorcar Company, a Shelby restoration expert and something of a celebrity figure in US automotive circles.
One of just five 427 Cobras finished in charcoal grey, original documents tell how the car was ordered in November, 1965 as a rolling chassis from AC cars, at a cost of £1019 and 15 shillings. In January, the following year, it arrived at Shelby's LAX workshop sporting a black interior and lacking an engine and transmission, just as Cobras did. Original work order documents from Shelby American detail how "Build 427 Street Cobra CSX3178" was instructed on 7 January and completed on 3 March, when it was shipped to Carroll Shelby's Dallas home.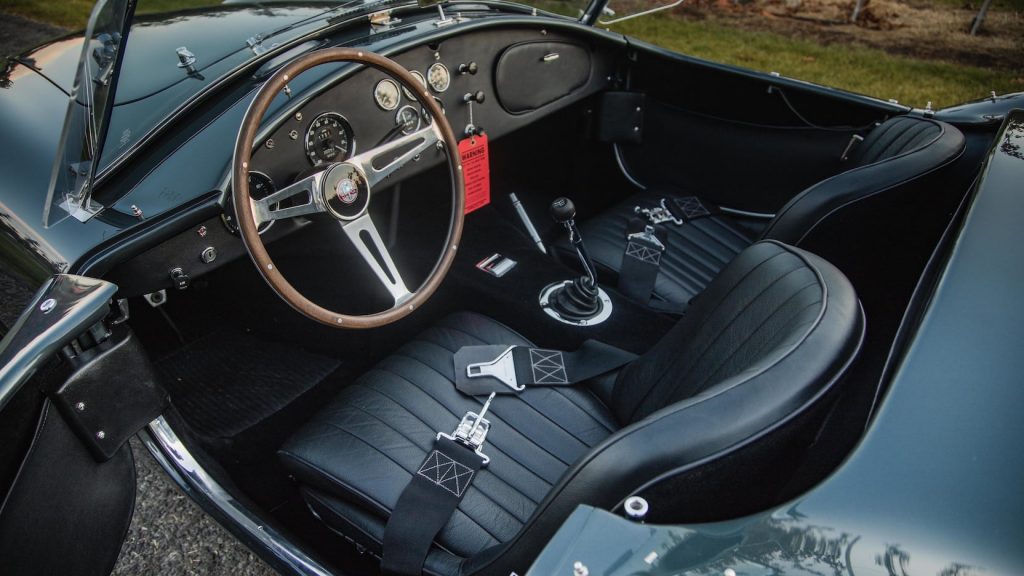 Caroll Shelby appeared to pay $6273 for the car. What did he get? It sported a Ford-sourced 427 (7-litre) V8 with dual four-barrel carburettors, a 4-speed Toploader transmission and Sunburst knock-off wheels.
As Mecum Auctions put it, "Imagine sitting in the seat that Carroll Shelby sat in for all those years and all of the conversations he had with his famous passengers (friends and racers) – if only this car could talk." Its new owner will undoubtedly invest time and effort uncovering those stories.