The internet loves a shooting brake conversion, and that's exactly what digital rendering expert Khyzyl Saleem has created from a 1970s Alfa Romeo icon in the latest episode of Rendered with Kyza.
The Alfa Romeo GTV-6 is a pure expression of the fastback shape, its roof tapering slowly to the back of the car where it's cut off short by a Kamm tail. Great for styling, and as a hatchback, really quite usable too.
How much is your car to insure? Find out in four easy steps.
Get a quote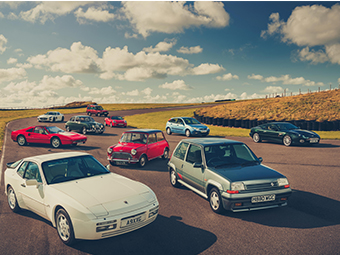 But what people love about shooting brakes is the extra practicality, while still enjoying the benefits of the sports cars they're typically based on. In the case of the GTV-6, that's a transaxle rear-wheel drive layout powered by a melodious V6.
Practicality isn't really Kyza's goal on this one though. In fact, he openly admits he's designing something useless – the tailgate takes the form of an extended spoiler, rather than an estate-style aperture.
But since he's also not hacking up a real car, there's really no harm in it – and as an exercise in blending the familiar GTV shape with something much more unusual, it's a fun process to watch.
Naturally, Kyza also gives the GTV a wide body kit and deep splitters, and then finds a Rotiform wheel design that neatly matches Alfa's trend for fitting 'telephone dial'-style wheels, along with some updated headlights and tail lights.
You can catch up with previous episodes of Rendered with Kyza here, and you'll find these and more automotive videos on Hagerty's YouTube channel.
Read more
The 190E EVO that Mercedes never made | Rendered with Kyza
So you want to be a car designer? Our industry insider peels back the studio curtain
Don't laugh – Italian cars run like clockwork