Even in his seventh decade, Irvin "Irv" Gordon still owned the Volvo 1800S he had bought for $4150, in 1966. It was equivalent to a year's salary for Irv, but he got his money's worth from the Swedish coupe, clocking up a staggering 3,260,257 miles before he died in late 2018.
That's roughly the same as 130 laps around the world or seven return trips to the moon. It's why Irv held the Guinness world record for driving the highest mileage vehicle in non-commercial use.
The record-holding 1800S is now under the ownership of Volvo and still being driven, and Hagerty's latest video puts Magnus Walker in the (well-used) driver's seat of the legendary Volvo.
In 2018, Irv told The Sunday Times that, "The Volvo has never left me stranded in 52 years," although Walker recounts a moment when it did play up. Irv even kept a record of the car's running costs and consumables, telling the newspaper the running total included 112,889 gallons of petrol, 492 spark plugs and 33 sets of tyres.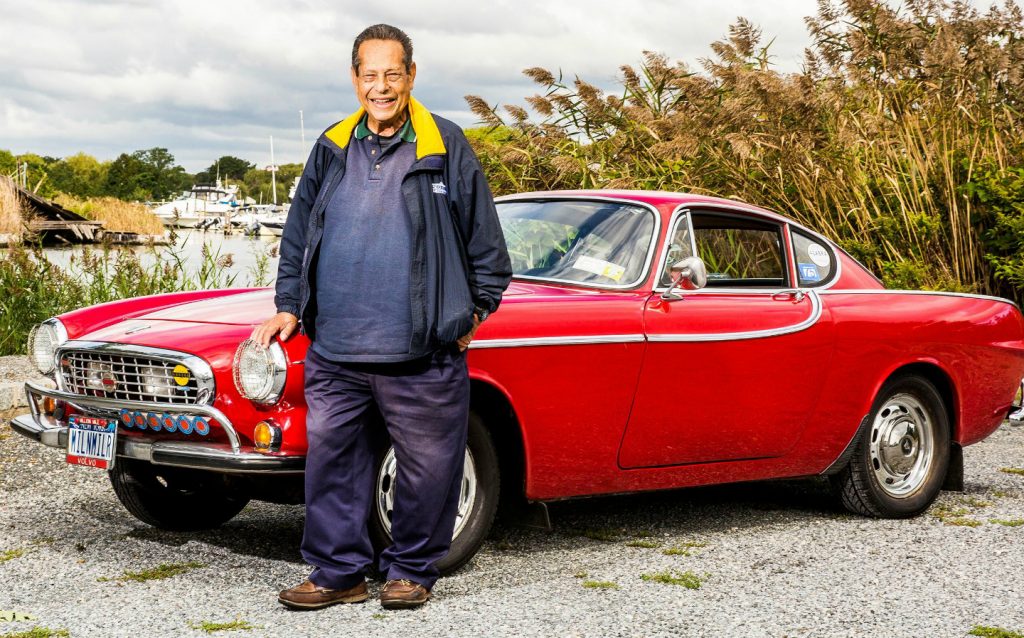 This is the first time that this particular 1800S was driven by a person outside of Volvo, after Irv's death.
To try and gain a a better understanding of Irv, Walker invited Nino Gambino, who was both friend and mechanic to the man, spannering on his car for more than two of the three million miles.
Impressively, the 1800S still has its original engine, having undergone only two engine rebuilds in its lifetime. There have also been two resprays for the bodywork, since it rolled out of the Gothenburg factory back in the '60s. (Incidentally, trivia fans, the earliest 1961 and '62 P1800 cars were built in Britain, with Pressed Steel in Scotland making the bodies and Jensen Motors handling final assembly in Bromwich. It was only from '63 that the 1800S was introduced and production shifted to Sweden.)
"This was his freedom," says Magnus Walker, who feels that Irv's car serves as a lesson in how cars should be driven rather than be stored like a commodity as speculators wait for their value to shoot up. Perhaps you agree.
Here's the film. Enjoy the ride.
Read more
Volvo P1800 Cyan review: It doesn't get much better than this
The Volvo Duett that was rescued from wildfire hell
Chip Foose draws his take on the Volvo Amazon