Price: £2250
Mileage: 106,000
Condition: Would scrub up well
Advert: Roys Motor Company
"Finally," I think as I crack my knuckles and put fingers to keyboard, "a chance to write about the Toyota Paseo."
Forgive the extra enthusiasm for an unexceptional classified this time around, but I quite like the Paseo. I quite liked it even before I owned one, for around a year between late 2020 and late 2021, which if anything made me admire it even more.
It never got many column inches in period, and when it did the verdicts usually ranged somewhere between disinterest and faint praise. CAR magazine once ran a story about how it was effectively a dressed-up economy car to try and make some money overseas against a strong Yen, while in a 1996 Autocar test it came third out of three in a test against the contemporary Honda Civic Coupé and Vauxhall Tigra.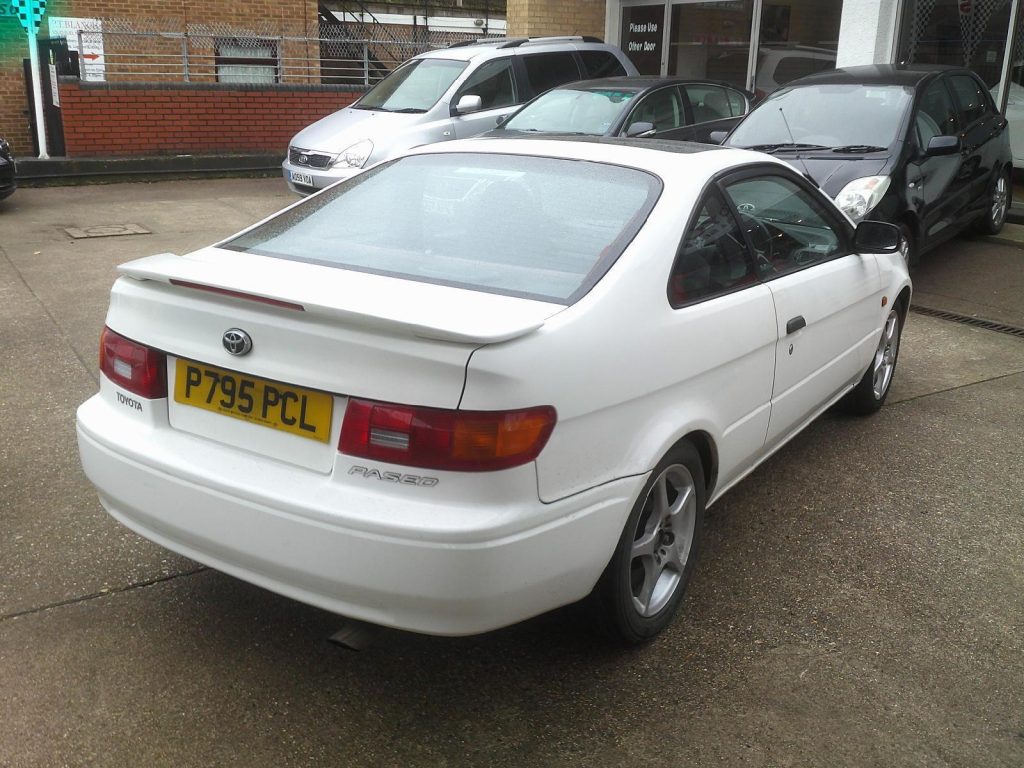 The Tigra in particular (and the then-new Alfa Romeo GTV, road tested in the same issue) showed what the Paseo was up against, namely a new wave of bold 1990s styling that made the Paseo's clean but distinctly play-it-safe lines look just a little dull.
The trouble is, it couldn't really compete on price either. In that Autocar test, a Paseo Si – like the one we've found for sale with Roys Motor Company in Norwich – came in at £13,940, when the Tigra 1.6i was £13,650, and the larger Civic Coupé LS only £12,795. Nor could it compete for power: the Paseo's twin-cam 1.5 made 89bhp, while the Civic and Tigra's 1.6s developed 103 and 104bhp respectively.
Years ago I'd considered a Paseo as a fun and affordable follow-up to my first car, before eventually getting an MX-5. In 2020 though, an opportunity came up to acquire one effectively for free, which was too good to resist. It worked well; a full year and 5000 miles of motoring, including tax and insurance but not fuel, cost me only £524, once I'd sold the car for £500. Excluding tax and insurance, the cost was a mere £26.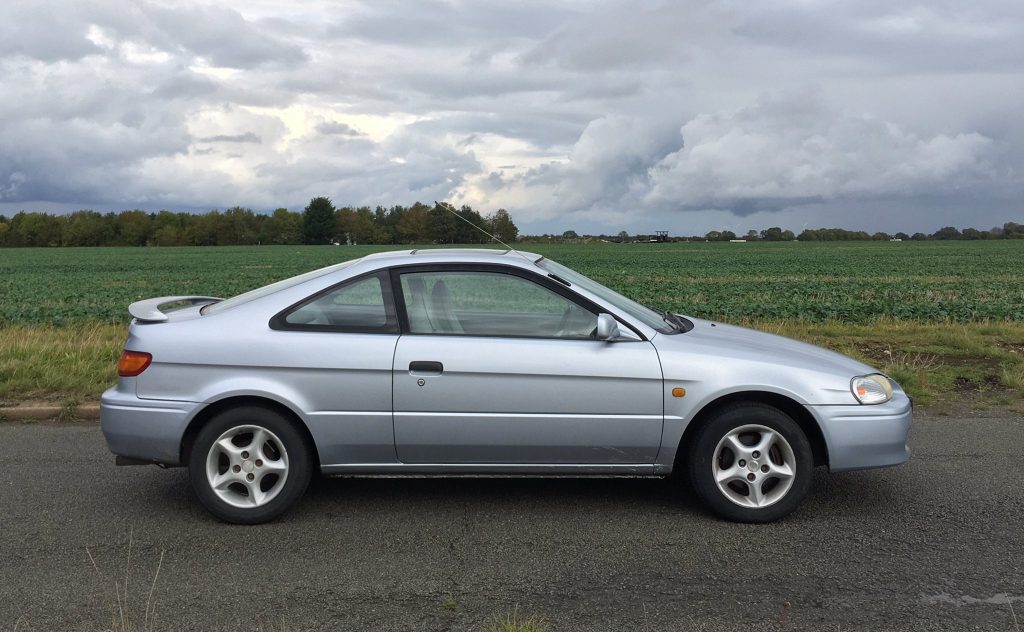 I liked the straightforward but handsome shape, the compact size, the 50mpg average I was getting, and the nimble feel that came from a kerbweight of under a metric tonne. The engine was willing but had a fairly disinterested top end, and the chuckable chassis was a little underdamped, but there's a lot of joy to be had from something so simple, and so affordable.
The interior is more or less like you'd find in the Starlet of the era. Visibility is excellent in these cars, the dash simple but well-constructed and logical to use, and the driving position fairly sporty and low-slung. There's not much visual excitement in here – not even a cheeky three-spoke steering wheel – but as with many Japanese cars, you're only ever a few upgrades from turning it into something quite racy.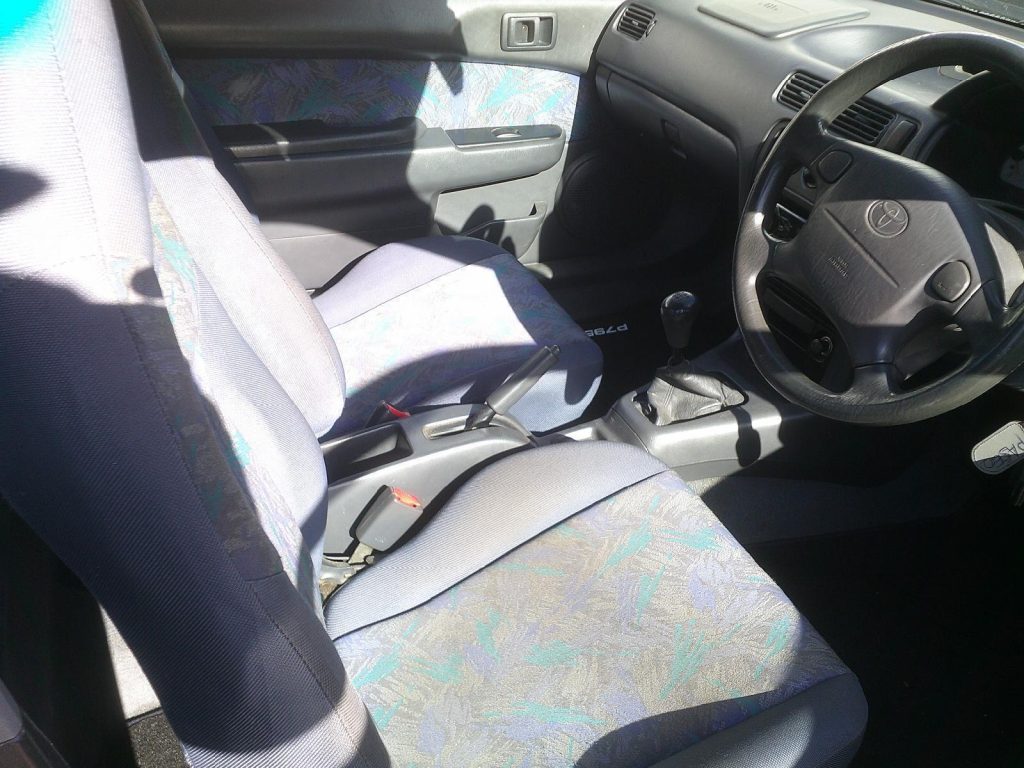 At £2250 this white car is already a few notches above mine on price, and thankfully lacks the big door scrape mine came with, though it also gets the standard blueish cloth seats rather than the dealer-fit leather mine had. It otherwise looks very straight, though a look at the MOT history suggests you might need to keep an eye on underbody corrosion, mentioned in the 2021 test, and an exhaust leak mentioned on last year's ticket.
The low values of these cars mean restorations aren't viable, at least monetarily, but looking after them certainly is, with fewer than 200 left on the road and survivors a mix of perfect, enthusiast-owned cars and scraggy cheapies on their last legs. With an enthusiast owner of its own, this one probably isn't too many steps away from landing in the former camp. I'm quite tempted myself…
Read more
11 utterly unexceptional Japanese classics
Toyota GR86 review: We'll miss cars like this when they're gone
Your Classics: Udara David and the Toyota Sprinter Carib that survived a tsunami