Price: £4500
Mileage: 29,916
Condition: Still worthy of a Top Ten list
Seller: Car & Classic
Every so often a car manufacturer makes a technological leap that defines a new era in its history. Porsche adopting water-cooling for its 911 for instance, or Volkswagen introducing the front-wheel drive Golf as a nominal replacement for its rear-engined Beetle.
How much is your car to insure? Find out in four easy steps.
Get a quote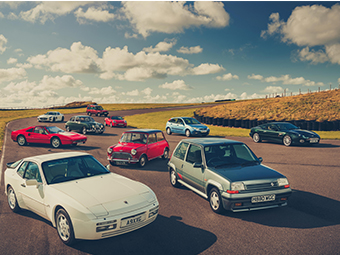 Škoda made a similar jump when it introduced the Favorit in 1987. While production of the brand's rear-engined models carried on for another few years, the Bertone-designed Favorit replaced what was effectively a 1950s interpretation of a family car with a thoroughly modern European supermini.
All the more impressively it was Škoda's own work. The helping hand of Volkswagen, whose influence began to creep into the Czech brand in the early 1990s, wouldn't arrive fully until the Favorit's 1994 replacement, the Felicia.
The engine, a 1.3-litre four-cylinder with eight valves, was effectively carried over from the 136 Rapid, but with an aluminium head and block (beneficial for the weight distribution of the rear-engined cars) it was rendered even more sophisticated by Porsche and British firm Ricardo. The standard fitment of a five-speed gearbox also gave it a ratio more than several contemporaries.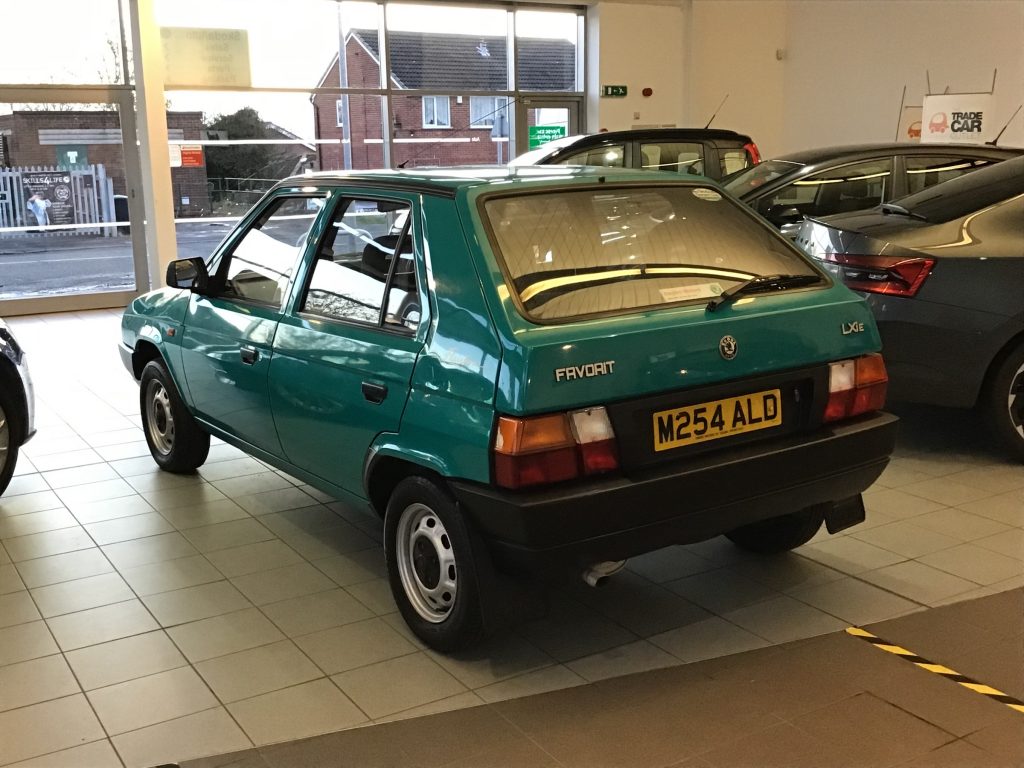 The result was undeniably impressive. Journalists had time for the old Estelle, but they genuinely liked the Favorit. Car magazine, famously scathing of some models, saw fit to put the Favorit on its annual Top Ten list in 1990. The magazine praised its value – an Escort-sized car for a Fiesta-sized price – and noted that it mixed Eastern Bloc durability with western ability.
Given hindsight, what the Favorit lacked – as well as its Felicia successor, and indeed the Fabia that followed that – was adequate rustproofing. Even those whose mechanicals survived have largely fizzled away by now, which makes the 1994 car we've found, in surely the best colour for a '90s Škoda, Caribbean Green, a rare treat.
As we've come to expect from otherwise unexceptional cars whose survival rates are low, the £4500 price tag attached here is enough to cause a sharp intake of breath at first. But nothing is stopping you haggling, and there's nothing stopping the seller asking where you might reasonably find another in such condition (though to their credit, they haven't actually said that in the ad).
We saw a few Favorits at the 2021 Festival of the Unexceptional, and it isn't difficult to understand why. As Car noted back in that 1990 Top Ten, it's also a car of genuine character, and not just in that quaint and slightly shoddy way that one of the rear-engined models might have had.
And how many other cars let you say, hand on heart, that you own a Bertone-styled car with an engine by Porsche?
Read more
Elmo: The electric Škoda pickup you've never heard of
My unexceptional story
Top ten cars from behind the Iron Curtain