Price: £4995
Year: 1993
Mileage: 21,000
Condition: Showroom-handover-fresh with a bottle of Cava and bunch of flowers
Seller: Car & Classic
In the early 1990s, mass-produced cars were utterly underwhelming. Take Britain's second-best-selling car in 1993, the Ford Fiesta. Here was a car built to a spreadsheet of costs rather than a brand's vision of what it stood for. With the rare exception of the one or two hot models, it didn't matter which engine or trim level buyers picked, they'd end up with an underwhelming car that left no lasting impression.
How much is your car to insure? Find out in four easy steps.
Get a quote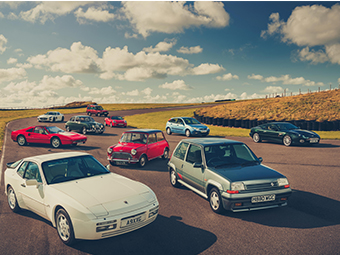 Ford wasn't alone in treading this path of mediocrity. The Vauxhall Nova was nothing to shout about, and its Corsa successor little better – even if it was launched with the help of a fanfare of supermodels – Naomi Campbell, Kate Moss, Christy Turlington and Linda Evangelista – who tried, and failed, to inject a touch of desirability to a mass-market product.
But you know what? That's just the way things were – or at least it was until people like Richard Parry-Jones convinced Ford top brass that its cars needed to be better. So this 1993 example of one of the most common, everyday runarounds on Britain's roads is an artifact that deserves to be preserved. 'This is the way things were,' it says, and it offers insight into the 'That'll do' attitude of the European car industry at a time when it was still to wake up to the threat of competition from Japanese, not to mention Korean, car makers.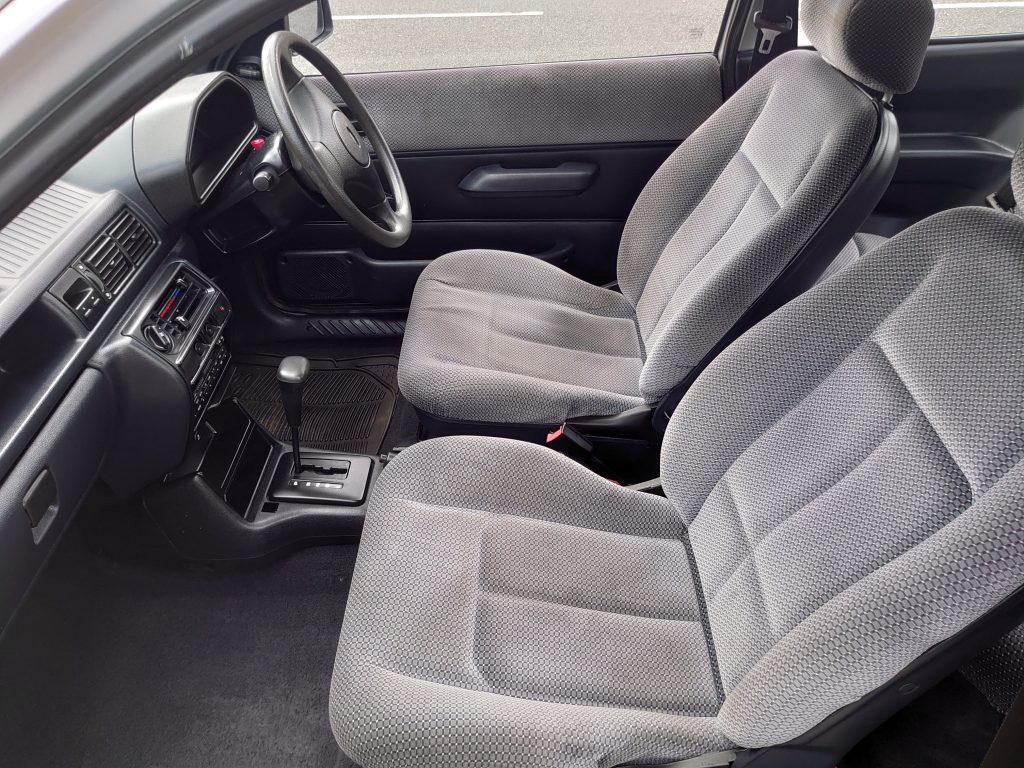 This Fiesta 1.3L automatic is remarkable for its low mileage. It has been driven just 21,000 miles, says the vendor, which we're duty-bound to point out means it has done a mere 750 miles a year.
To reinforce such claims, every MOT from new is included. This is helpful. For example, should you invite people around for dinner and find they overstay their welcome, simply lay out the MOT certificates one by one and begin talking through the advisories – or lack of. That should have them checking their watch and remarking, "Gosh, is that the time? I really must be off!"
On that subject, the most recent MOT reports that there are no advisories. It comes with new tyres, too. There has never been any welding performed, says the vendor. And rust is nowhere to be found. It is, in classified ad parlance, in 'showroom condition'.
The condition is backed up by the paperwork. The original bill of sale is present, it still has both sets of keys, a stack of receipts for maintenance is in the history file and everything is reported to work as it should.
Heck, the seller even reckons it 'runs and drives like its out of the showroom' which, if you have any experience of driving a Mk3 Fiesta 1.3 CVH – with or without an automatic gearbox – is not quite as positive as it may seem. (CVH, incidentally, stands for Compound Valve angle Hemispherical combustion chamber – catchy, huh?)
It doesn't come cheap, at £4995, but find another that's in similar condition before you start haggling. As we said, though, that's just the way things were. As a relic of a bygone era, when cars truly were unexceptional, this lovingly maintained Fiesta makes for a peculiarly enticing proposition.
Read more
Unexceptional Classifieds: Ford Sierra L
Hagerty's Festival of the Unexceptional returns on 31 July to celebrate the most marvellously mundane motor cars