Price: £5990
Year: 1988
Mileage: 56,000
Condition: The Mondeo trade-in can wait
Seller: eBay
The decision-making process for this week's Unexceptional Classifieds was a Tale of Two Sierras. In the blue corner this 1988 example, resplendent in that popular shade for base-model Fords of the 1980s, Maritime Blue, and in the beige corner, a 1987 Sapphire positively glimmering in a hue known as Ivory.
How much is your car to insure? Find out in four easy steps.
Get a quote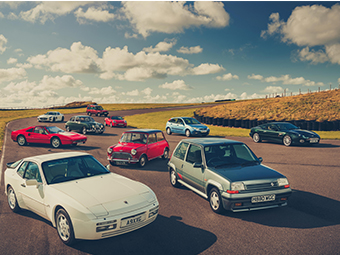 In many ways the Sapphire is the more unexceptional of the pair. Firstly, it's beige. Sorry, Ivory. Secondly, it's on lower miles than the hatchback, at just 13,000 to the 1988's 56,000.
And thirdly, it's a diesel of the naturally-aspirated variety, its 2.3 litres of capacity failing to offset a lack of forced induction, resulting in just 66 horsepower and a grumble to 60mph in nearly eighteen seconds.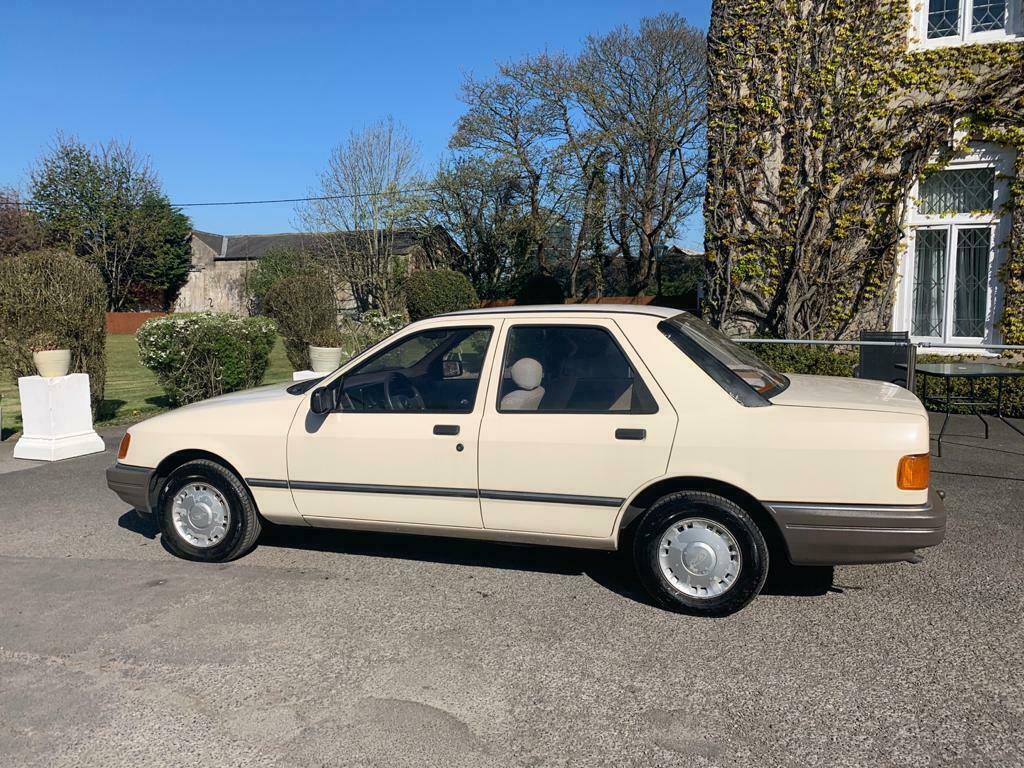 Truly unexceptional then, but it does also have three points against it. Firstly, it's in GL specification, two whole trim levels above the blue L (LX was between, in case you were wondering). Secondly, it's left-hand drive, and while you're unlikely to be overtaking anything, given the aforementioned performance figures, drive-throughs and multi-storey car park ticket machines become a nuisance.
And for its third demerit, the photos just aren't quite as good as the nice clear snaps of the 1988 car. Not bad, but not great either, and since we make the rules and appreciate a good photograph of an unexceptional car, you're seeing the L here instead. We're not expecting Richard Avedon-esque talent here, but well-lit frames of each corner and a few interior shots go a long way.
It helps if the car is in good condition too of course, and this Sierra is. The seller reports occasional remedial work over the years, but the 1.8-litre CVH four-cylinder is apparently working well, and compared to the diesel it's pretty much a Cosworth, given the potential for a 10.9-second 0-60mph run.
L trim was, remarkably, one step above the absolute base model (called nothing more glamorous than "Sierra saloon" in the brochure and with an equipment list as densely populated as Greenland). Bumpers were still plastic and inside the CVH's revs went uncounted, but you at least got full wheel trims for your extra investment, and a cassette player.
Perhaps most pertinently, upgrading to the L meant seat height adjustment built into the seat itself, rather than – and we kid you not – a set of blocks that you had to manually install to raise the runners.
Oh, and a five-speed gearbox rather than the saloon's four. This particular Ford Sierra L is only coming off its second owner too, and both have been in the same family. We're not seeing a lot to complain about, though that discoloured driver's seat could do with a bit of a clean.
New tyres in 2019 provide some reassurance of its mechanical state, and the fact it's done at least some miles and comes with plenty of paperwork suggests it's a car you could hop into at short notice for the Festival of the Unexceptional. Better still, recent MOTs have been clean as a whistle, with only a slightly damaged windscreen mentioned in the most recent test in April 2021.
At a tenner shy of six grand it isn't cheap (as an aside, you'd have paid £8091.53 back in 1988, assuming no optional extras), but condition counts for a lot. And if it really isn't your thing, have you considered a 13,000-mile diesel in Ivory?
Also read
Unexceptional Classifieds: Volkswagen Polo Fox
This Ford Escort Cabrio is served sunny side up
9 key moments in the history of the Ford Mondeo