Price: Auction
Mileage: 67,000
Condition: Probably better than new
Advert: Manor Park Classics
It seems like almost everything rusted in the 1970s. Leave some bell-bottoms on the washing line too long and they'd likely have corroded by the time you brought them in – the pole for your rotary clothes line probably already had – but cars were particularly badly afflicted.
How much is your car to insure? Find out in four easy steps.
Get a quote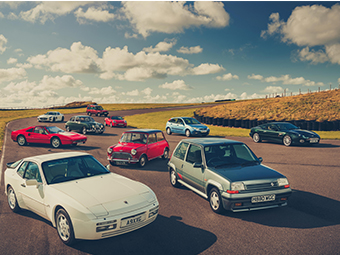 It wasn't unusual for some models to be showing significant signs of corrosion at their first MOT, and have dissolved off the road only a year or two later. Next time you consider making a comment about how older cars were "designed to last", remember how much that statement is influenced by survivor bias. The vast majority of those old cars died very quickly indeed.
Some were more prone than others though, and Datsun was among the worst afflicted. Any good work the company did in offering cars that, unlike many homegrown products, would actually start on a morning and not leave you stranded on the way to work, was undone by the cars disappearing before your very eyes.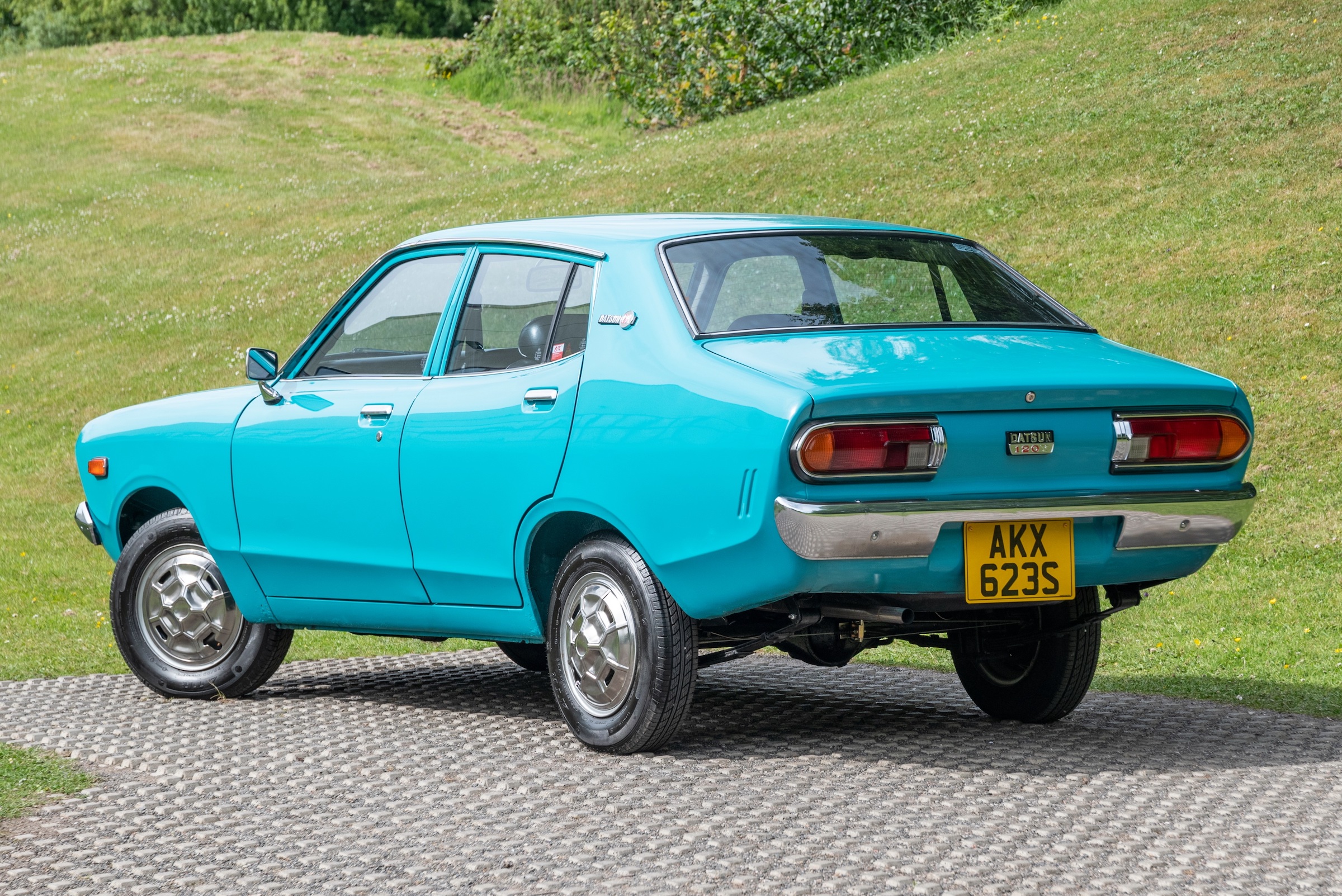 Unfortunately, the brand didn't even have a desirable badge on its side like similarly frilly Alfa Romeos of the period, and only models like the 240Z proved desirable enough to be worthy of preservation and restoration in decent numbers.
It's a real treat then to see cars like the 1978 Datsun 120Y being offered at the Manor Park Classics July 2022 auction, looking as it might have done – or possibly better than it might have done – from the showroom. Brits bought around 150,000 of the things in the 1970s, and according to How Many Left, little more than 40 remain, a survival rate of about 0.03 per cent.
Quite predictably, it hasn't simply lasted this long unscathed, instead enjoying a recent restoration. That remarkable shade of turquoise, its original factory colour, was freshened up at the same time, and items like the bumpers and those distinctive period wheel trims finish it off a treat.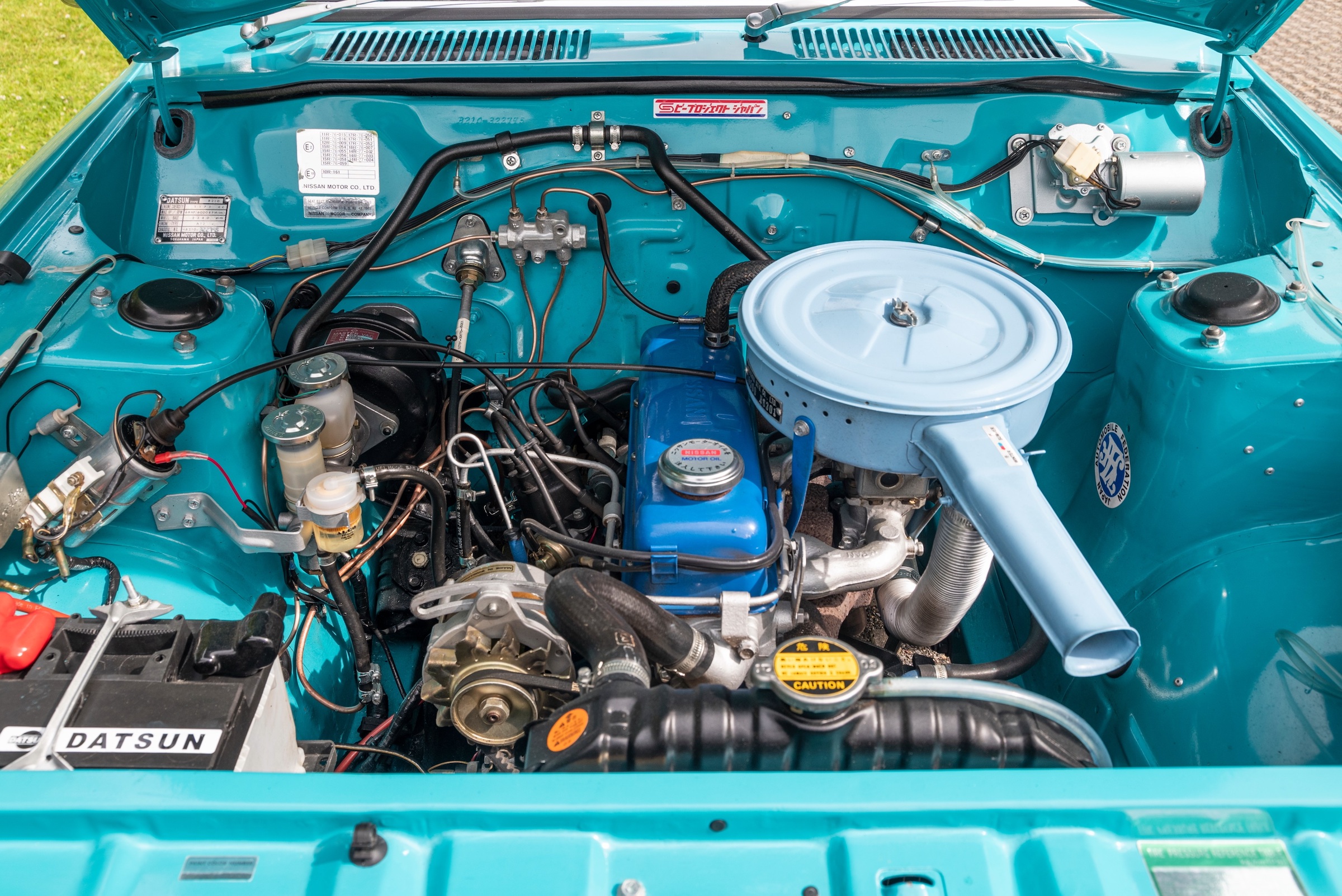 It looks spectacularly good inside too, that surprisingly driver-focused dash housing a set of aesthetically-pleasing square instruments, and a push-button radio. A two-spoke wheel gives the game away that the 120Y wasn't a sporty car – the engine bay houses a 67bhp, 1171cc overhead-valve four – but it'd still have felt quite sophisticated next to some rivals.
It's had an upgrade to halogen headlamps, which sounds like a useful touch, and there's apparently a host of brochures, invoices, and a 23-stamped service book along for the ride.
Best of all, you know what you're starting with here. Fill every crevice with wax, protect the underside with something strong, and you'll give this Datsun 120Y far more of a fighting chance against rust than the model had back in the 1970s.
Read more
Datsun 240Z review: Is the original Z the best?
Datsun Dreamland: Tom Cotter finds a large collection of Z cars | Barn Find Hunter
Unexceptional Classifieds: Datsun 280C estate