When your classic car is laid up, whether through the winter months or a global pandemic, the chances are that the battery is going to need a helping hand when you come to turn the key. Alarms, electronics, interior lights and even the clock will gradually drain your amps and leave your car feeling flat.
Rather than having to grab a set of jump leads and wheel in your modern, everyday car to boost the battery every time you fancy a drive, it's a much better idea to keep your battery in tip-top condition by using a smart charger, sometimes referred to as a trickle charger.
How much is your car to insure? Find out in four easy steps.
Get a quote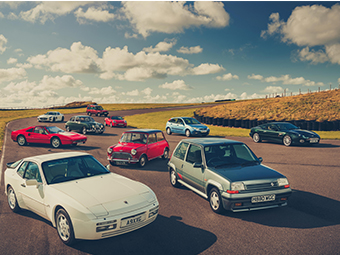 The latest models will electronically test the cells to check how much electricity they should supply, making sure they are always kept in the best condition. They can also test to see if the battery is past its best and can bring apparently dead cells back to life by gently running through cycles of different amp supply.
Once your battery is topped up, these smart chargers can be left connected without worrying about cooking the cells. That way, the car will always be ready to go when you are. (And for more advice on storing your pride and joy, see these experts' tips.)
As you'd expect they cost slightly more than an old-fashioned charger but are likely to be cheaper than a new battery, especially on a big or specialist car. We tested two from the most reputable brands to see which had the power to turn us on.
Ring RSC612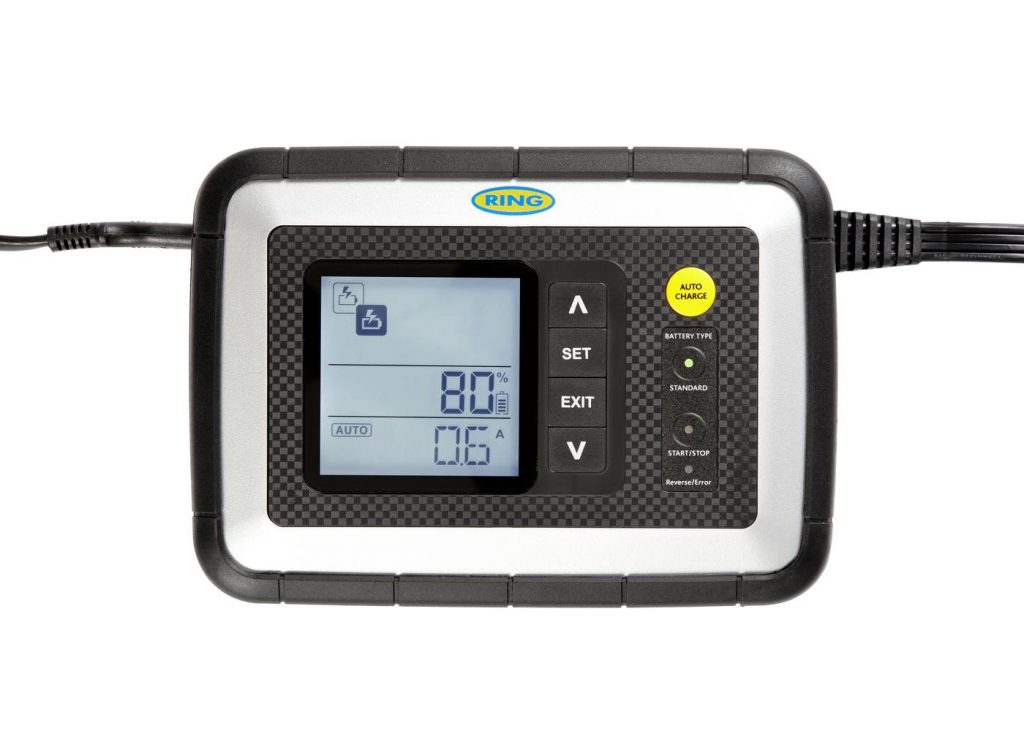 Price: £144.99 (Amazon)
Contact: Ring Automotive
Score: 7/10
This chunky unit from Ring looks far more substantial than its rival here and has a more impressive-looking LCD screen too. The bewildering instructions list the various tests and charge programs available, but the simplest way is to press the yellow 'Auto Charge' button and leave the electronics to work their magic.
The display will tell you the current status of the battery as a percentage and the amperage being delivered. It was much faster than the CTEK to get our battery above 12 volts and, once you've delved into the owner's manual, you can also use it to test starting power (CCA, or Cold Cranking Amps), and check the alternator output.
It's an impressive bit of kit, but on a few occasions it seemed to get confused, saying a battery was 80% charged but then dipping down to 60%. Overall, we couldn't see why it was worth twice the price of the CTEK.
CTEK MXS 5.0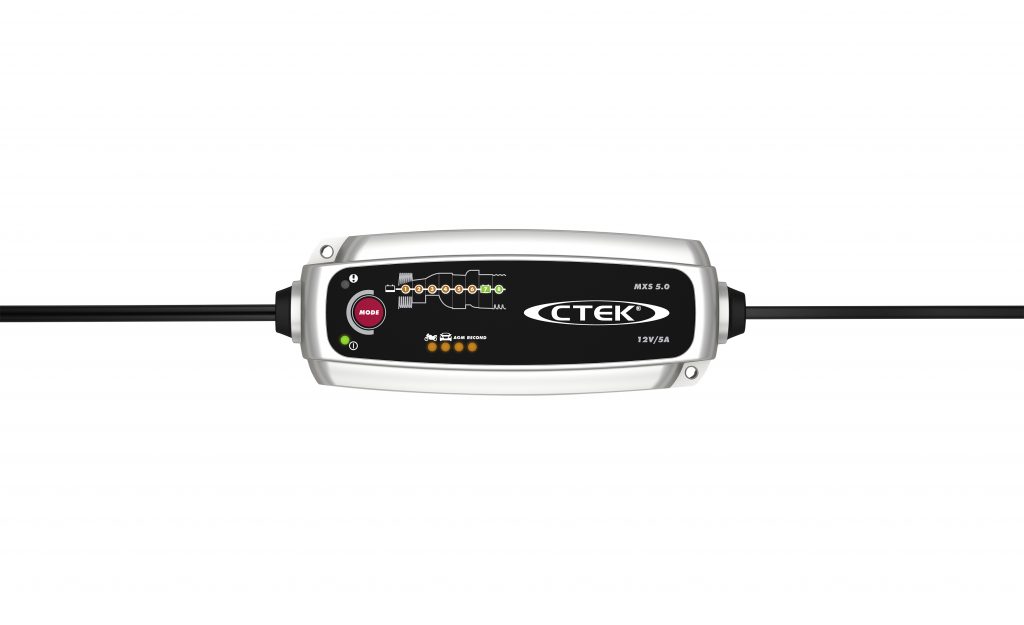 Price: £73.50 (eBay)
Contact: CTEK
Score: 9/10
CTEK's MXS is a much more compact unit, which does without an LCD screen and instead shows the battery condition and state of charge via a series of lights. There are three settings to choose from; the first for small batteries such as motorbikes or lawnmowers, another for cars and finally a special winter setting to make sure there's extra power in cold weather.
It needed to be connected overnight to get our flat battery up to above the 12 volt mark, so it won't be as useful as the Ring if you are in a hurry to get moving. On the plus side, the MXS managed to revive a really dead battery which the Ring didn't even acknowledge as existing when it was connected.
The CTEK is also designed to be left attached to a stored car and the kit even includes separate ring fittings which can be left permanently attached to the battery, making it easy to plug in when parking up your car in the garage.
Which battery charger would we recommend?
Both chargers are going to be a great addition to any toolbox and will probably soon pay for themselves by saving you from needing new batteries. Certainly they have brought a couple back from the dead which seemed as though they were headed for the local recycling centre.
The Ring is faster to charge and looks more sophisticated, but it failed us on a couple of occasions and we never really trusted the readout. The CTEK was much slower and can't do a full suite of electrical tests like the Ring. But it proved more reliable and is more than half the price – that's enough to make it our winner.
Hagerty DIY: Everything you need to know about choosing and using a torque wrench