If you're a restomod start-up with an eye on making a name for yourself, which would be the ideal first project to announce to the world that you exist and showcase your work? How about one of the most famous cars in the world – the Ferrari 308 GTS, admired by hundreds of millions of fans of TV's Magnum PI series, in the 1980s?
Presumably that informed the thinking behind Italian restomod startup Maggiore choosing its first creation, a carbon-bodied Ferrari 308 GTS.
How much is your car to insure? Find out in four easy steps.
Get a quote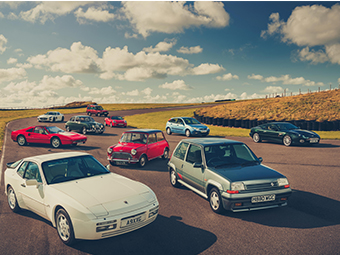 Founder Gianluca Maggiore says he wanted to drive an icon from his childhood but with the safety features and solutions provided by modern technology, and that his Tuscany-based company's treatment has been completed "with profound respect, creating a historic harmony with the original parts while at the same time breathing new life into its general appearance."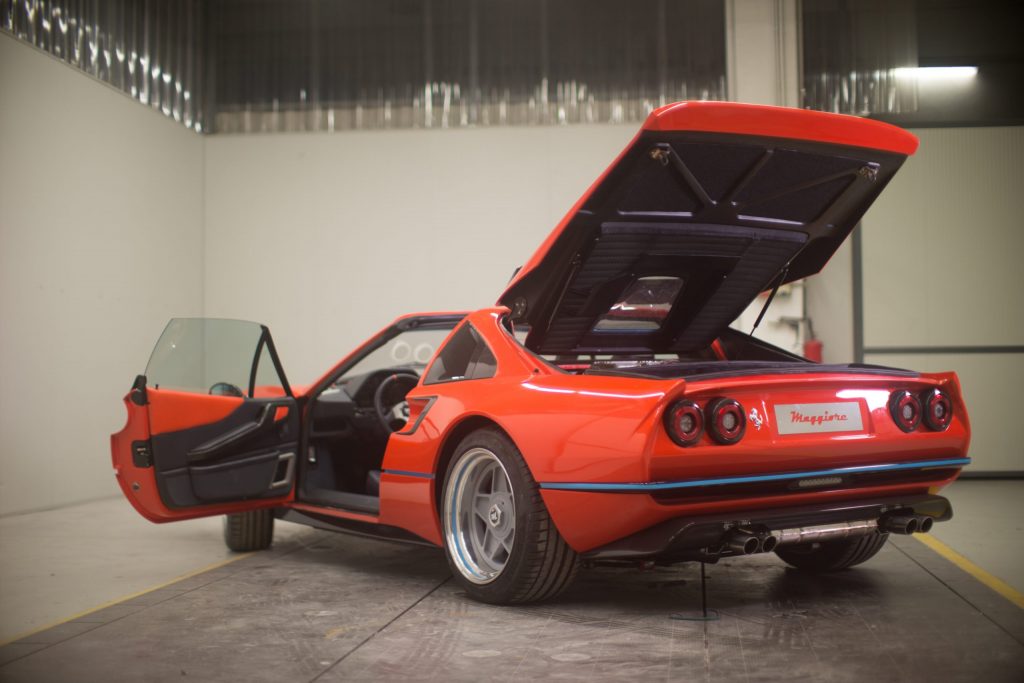 The new bodywork is wider to incorporate an expanded track, while the biggest difference at the front is the replacement of the car's iconic pop-up headlamps with narrow LED strips. Additional projector lenses sit below, almost hidden from view until they're switched on. In profile the 308M is very clean, replacing the slightly fussy straked air intakes with simpler gloss carbon ones. A subtle roof spoiler and accentuated lip spoiler and rear diffuser aid aerodynamics.
Mechanical changes include a rebore of the Quattrovalvole V8 to 3146 cc, fitment of nodular cast iron liners, forged pistons with a graphite coating and bigger valves. A complete new stainless steel exhaust system has been fitted and there's a racing clutch and lightweight flywheel. Power is up to 300bhp at 7000 rpm.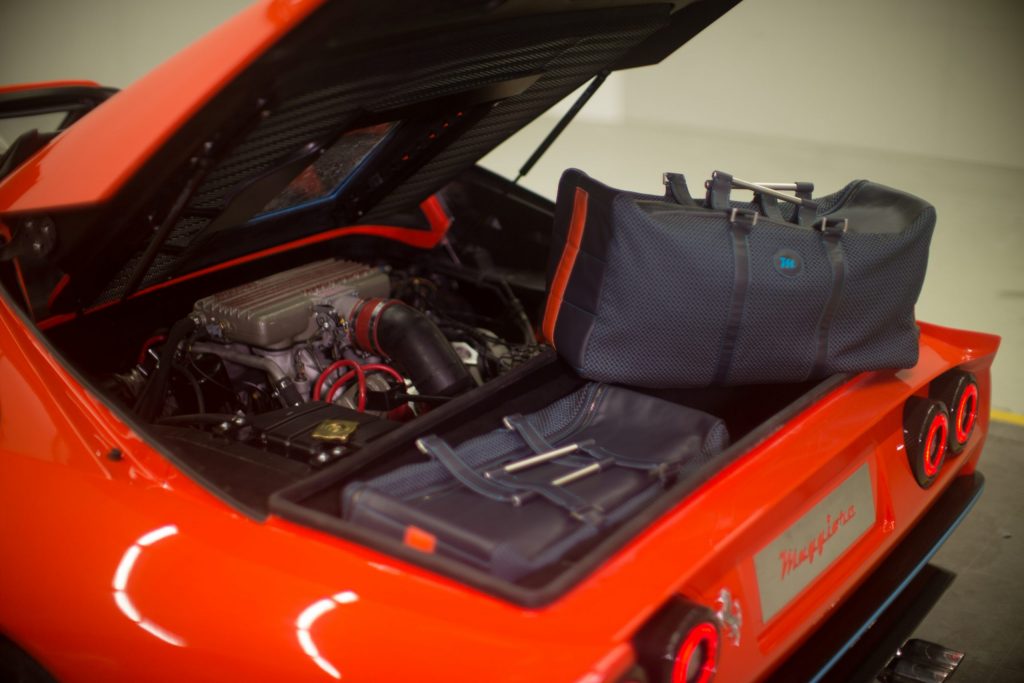 The track is 50 mm wider at the front and 100 mm at the rear and new four-piston Brembo calipers, racing pads and vented 280 mm discs are installed for increased stopping power. The suspension makes use of Koni racing shocks and adjustable coaxial springs.
The interior deploys carbon fibre, leather and even marble with materials supplied by American textile specialists Maharam. Whether or not the company has addressed the car's somewhat 'challenging' driving position is not clear. Bringing the car's technology up to date is a hi-fidelity sound system from Delta Sigma and even a Head Up Display. Should you desire, Maggiore will provide a set of matching luggage and even a leather jacket to go with the restomod 308 GTS.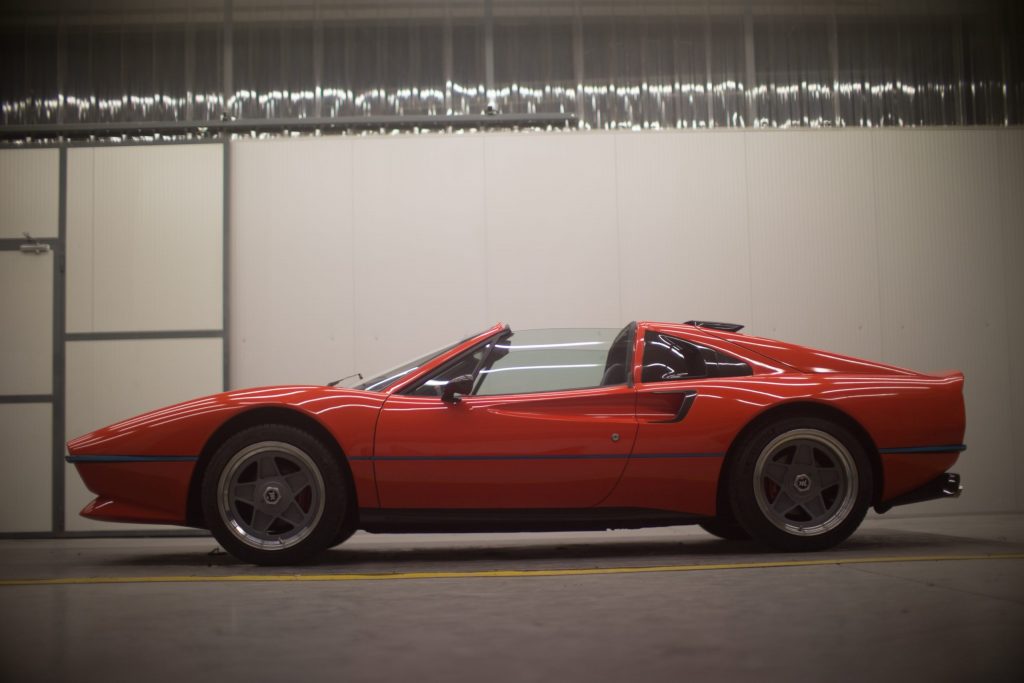 Maggiore took a year to develop the first 308M and says the conversion costs around €500,000 (£440,000). Oh, and you'll need to supply it with a 308 to start with, which means it's time to turn to the Hagerty Price Guide. A fair condition '77 model is about £36,000, which is the sort of car considered ideal for a restoration, whereas a concours car would be £75,000.