Sometimes, the cards just don't deal in your favour. This summer, lockdown had just lifted, the sun was shining and people were happy to be healthy. Then, I reported that the classic car auction scene in the UK was booming, especially at the sub-£100,000 enthusiast level and at the top of the market, above £1 million.
Now though, the situation in Great Britain is markedly different. The leaves have fallen and the temperature has dropped. The majority of the country is back in some form of lockdown, and the news is filled with talk of second spikes and faltering Brexit negotiations. In the midst of this, Bonhams was committed to holding its sale at the Goodwood SpeedWeek on Saturday 17 October.
How much is your car to insure? Find out in four easy steps.
Get a quote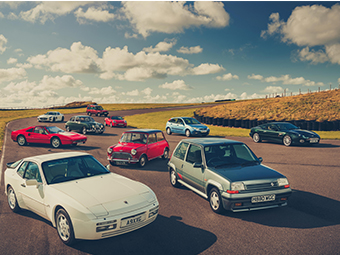 This year Bonhams lost out on both the Goodwood Festival of Speed and Revival sales, both headline auctions that draw the crowds with their quintessentially British garden party atmosphere where the drink (and the bids) flow easily. SpeedWeek was a very different beast: they were given the hangar usually prepared as the Earl's Court Motor Show location during Revival, and although they did their best to dress it, it was a hard sell: the light encouraged moody shots and wasn't kind on anything but perfect paintwork, and the absence of people – no public were allowed to spectate and there were just a select number of bidders present, all wearing face masks and having sanitised their hands – made the environment feel more like a sleepy museum than a bustling sale room.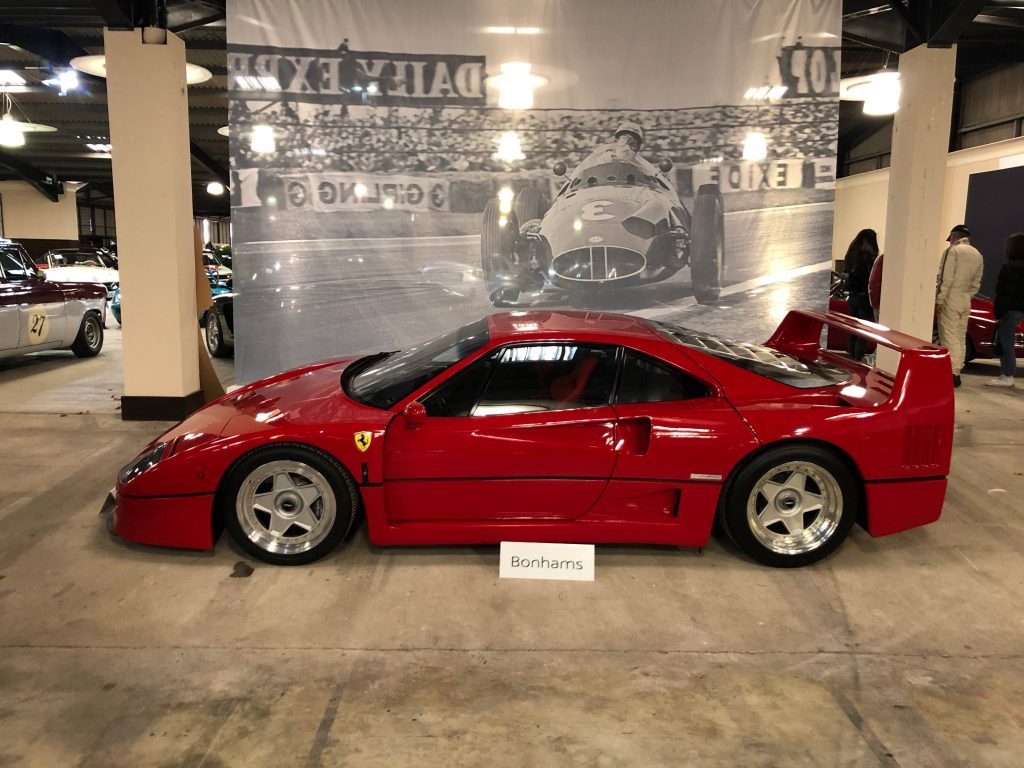 The mix of cars was eclectic, too. They had some exceptional cars at the top end: as good a Ferrari F40 as you'll find anywhere estimated at £900,000 to £1.3m (at the top of our Price Guide figures) and a 1953 Bentley R-Type Continental that had been very well prepared for rallying with some subtle but wonderful upgrades in the spirit of those offered in period by the Bentley Experimental Department (estimate £800,000 – £1m). A superb 2013 RUF CTR3 ClubSport coupe (estimate £600,000 to £900,000) also stood out, believed to be the only example in right-hand drive, and in 'as new' condition with just delivery mileage, its 777bhp probably never tested in anger.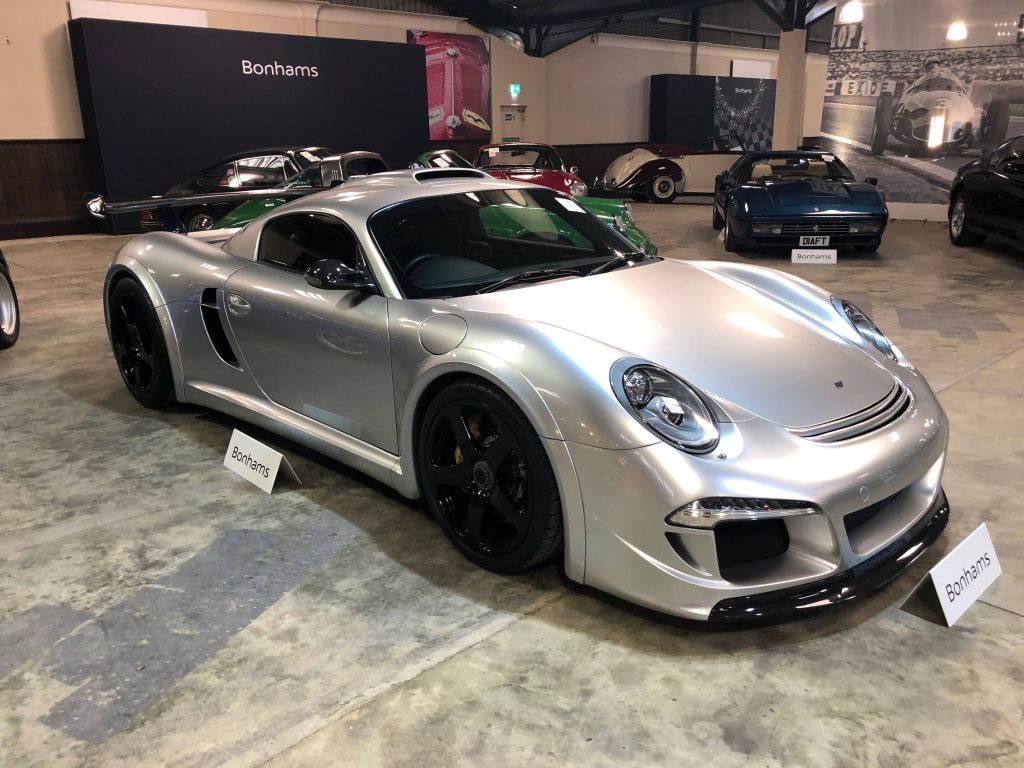 The cover star was a racer from a very different era: a 1931 Invicta 4 ½ Litre S-Type Low-Chassis Sports known as 'Simplon' with Invicta works Ards TT and Brooklands history, estimated at £1m to £1.2m. A stunning car in the flesh, it dominated the entrance to the sale and looked every part the Mille Miglia entrant that it has been in the past.
Unfortunately, the money wasn't in the room for these very special cars. A 1969 Aston Martin DB6 Volante (estimate £550,000 to £650,000) also failed to sell, possibly due to the bold lavender 'Amethyst' paintwork that admittedly looked much better in the flesh than it did in pictures, or the Borg Warner automatic gearbox that was a factory option.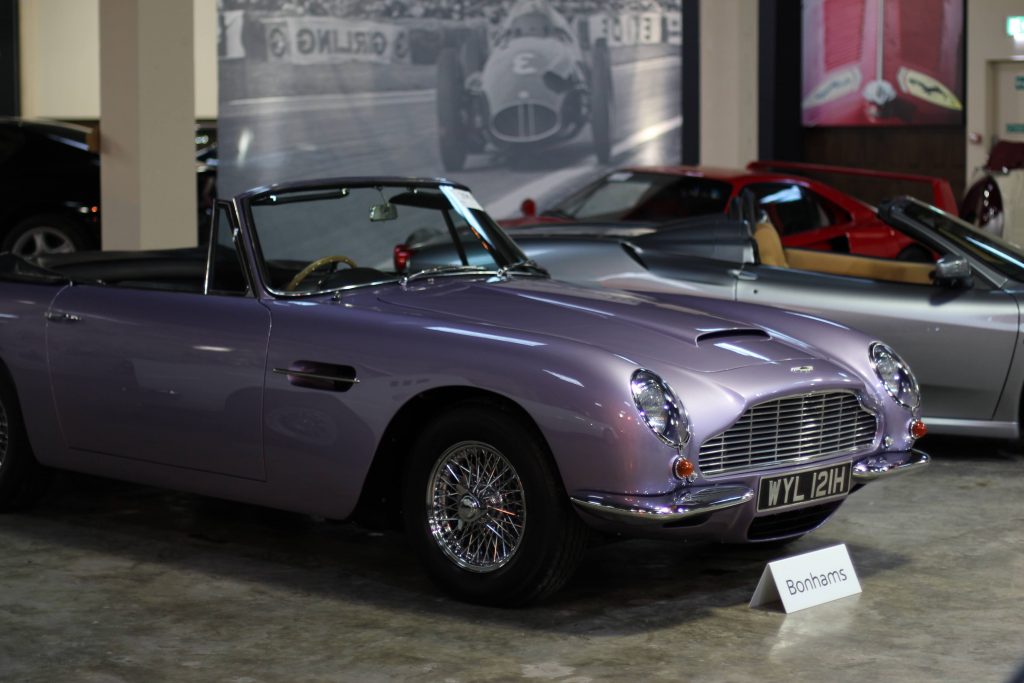 Other top-end cars though did find new homes. The highlight was a very special 1967 Ferrari 330 GTS that sold for £1,269,400 including commission. This is only the second time I've seen one of these elegant convertibles in the flesh, and it did not disappoint: although it needed some work to bring it back to the way it left the factory, that sale price is significantly lower than Hagerty's 'fair' value of £1.54m and may well be seen as a bargain in the future. Another very special Ferrari, a 246 Dino with the desirable 'chairs and flares' options (although the latter added after original purchase) has recently emerged from a 5000-hour restoration displaying exceptional attention to detail. It was worth every penny of the £300,000 paid, a purchase arranged after the auction.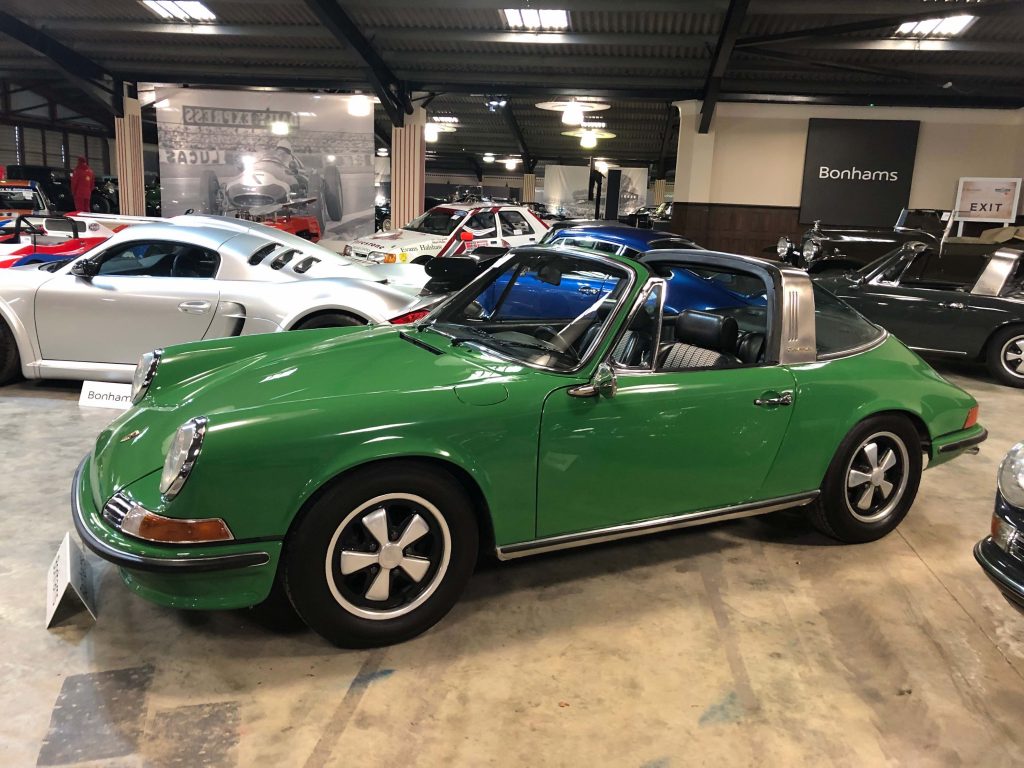 There were bargains to be had at the lower end, too. A trio of 1960s Porsches were marked as being over-described, and had their estimates amended from the catalogue. Actually, for two of the cars, I found that rather harsh and both, although not pristine, seemed honest. Each sold: a lovely 1968 911 2.0 Litre soft- window Targa for £43,700 and a five-speed short-wheelbase 912 for just £26,450. If the buyers hadn't seen them in the flesh before purchase, I think both will be pleasantly surprised; you couldn't buy restoration cases for that money.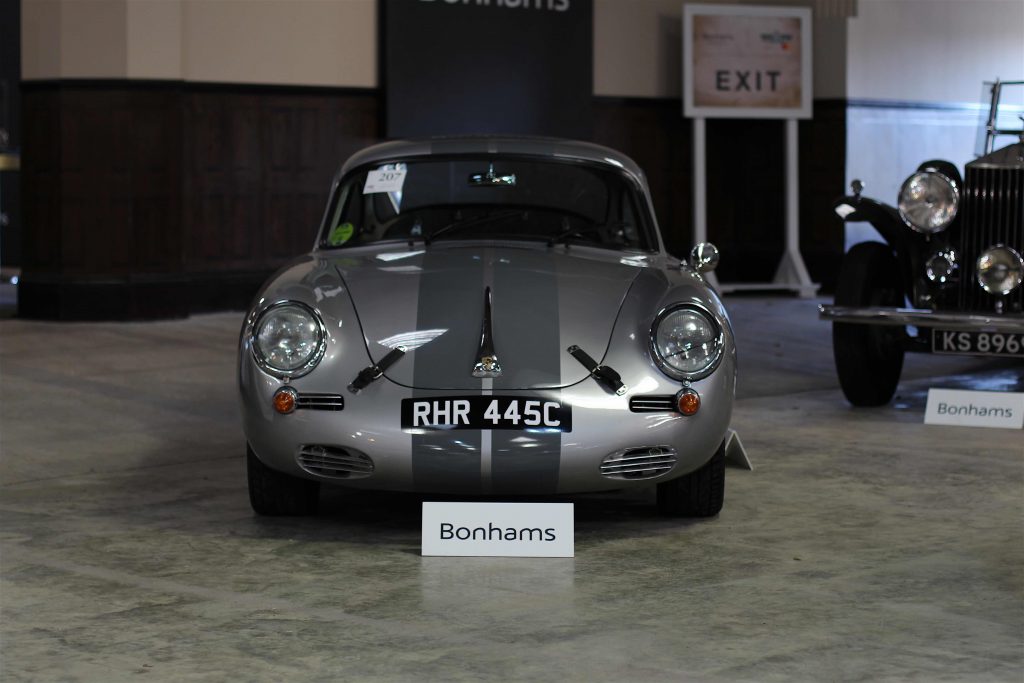 A few cars raised eyebrows as the gavel fell. A black-on-red 1960 Mercedes-Benz 190SL roadster with rare hardtop sold for a very healthy £155,250, way over top estimate and significantly more that Hagerty's top Price Guide value of £127,000. We've long been extolling the virtues of this under-appreciated model and maybe the market is catching up with us. Another good buy was a 2006 Aston Martin DB9 Volante, with stacks of history and under 50,000 miles from new. Purchased at £28,175, that's nearly £100,000 less than the car would have cost new, and still a wonderful sports car. Likewise – although not for everyone – a 1965 Porsche 365C 'Outlaw' with 1,883cc engine and really nice touches including RS-style seats and genuine Fuchs alloys sold for a shade under its £50,000 top estimate; it will undoubtedly bring a smile to the face of the next owner.
So, what should we make of it? I think Bonhams had a hard day at the office but did the best it could in very challenging times. I don't think this will be a sale the auction house will look back on fondly, but it did what it had to and achieved a fair result given the extraordinary constraints. That some of their headline cars failed to sell was not a reflection on the quality of the cars themselves or the effort of the Bonhams team. I also don't believe this, and a similar mid-range result at H&H's Duxford sale a few days previously, are indicators of any sort of trend, but just an illustration of how difficult things may be over the winter, something that Hagerty forecast earlier this year. I believe that many buyers are once again sitting on their hands until next year when we'll hopefully have more freedom to enjoy our cars, and a little more economic certainty.
Bertone's trio of BAT Alfa Romeo concept cars could fetch £15m at auction