Pristine landscapes are secondary to the range of activities that open up when there's a white blanket of snow on the ground. And we don't mean taking the Caterham out of the garage for a day spent steering from the rear, but instead heading to the longest, steepest hill you can find and barrelling down it on a sledge with only a loose semblance of control. It's here that many children first experience the thrill of piloting a vehicle – and perhaps where the seed is sown for getting into driving or motorcycling as the years race by.
The market for gravity-powered fun is almost as varied as it is for those running on internal combustion, and there's a similarly broad range of prices, from five-quid plastic tea-trays to items you'd be proud to mount on your wall. Below is our selection of the best snow sledges for the 2020–21 winter season.
How much is your car to insure? Find out in four easy steps.
Get a quote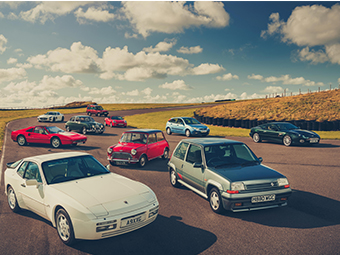 Flexible Flyer Classic: Generations of fun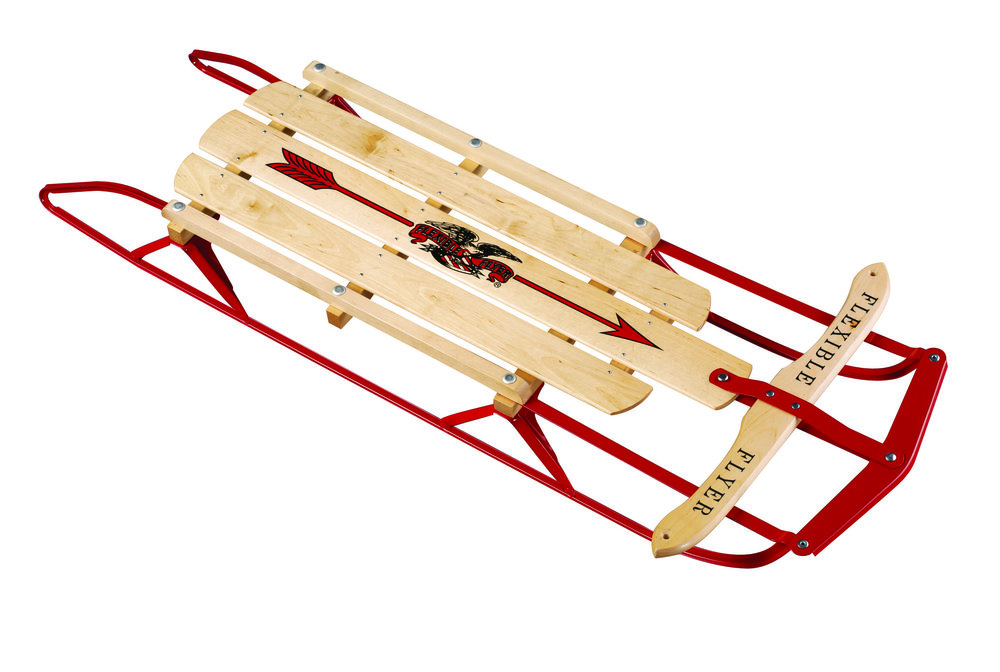 There's probably no better company from which to purchase a sled than one whose entire business is making sleds. That's the case with Flexible Flyer, which incredibly has been around, and making sleds, since 1861 – that's 25 years before Karl Benz patented his 1886 Motorwagen! And actually, looking at Flexible Flyer's Classic, available in sizes from 42in to 60in, you can see that heritage in the materials and construction methods, from the steel frame and runners to its birch wood slats. Pre-drilled holes let you attach rope for easier steering too.
All Classic sleds are recommended for ages five years and up, and are more than sturdy enough for adults too, with the 60in version big enough for a couple of people on board. They're not cheap, with prices starting from more than £100, though search around and you can find genuine decades-old vintage models too.
Yamaha Viper: For wannabe X-games competitors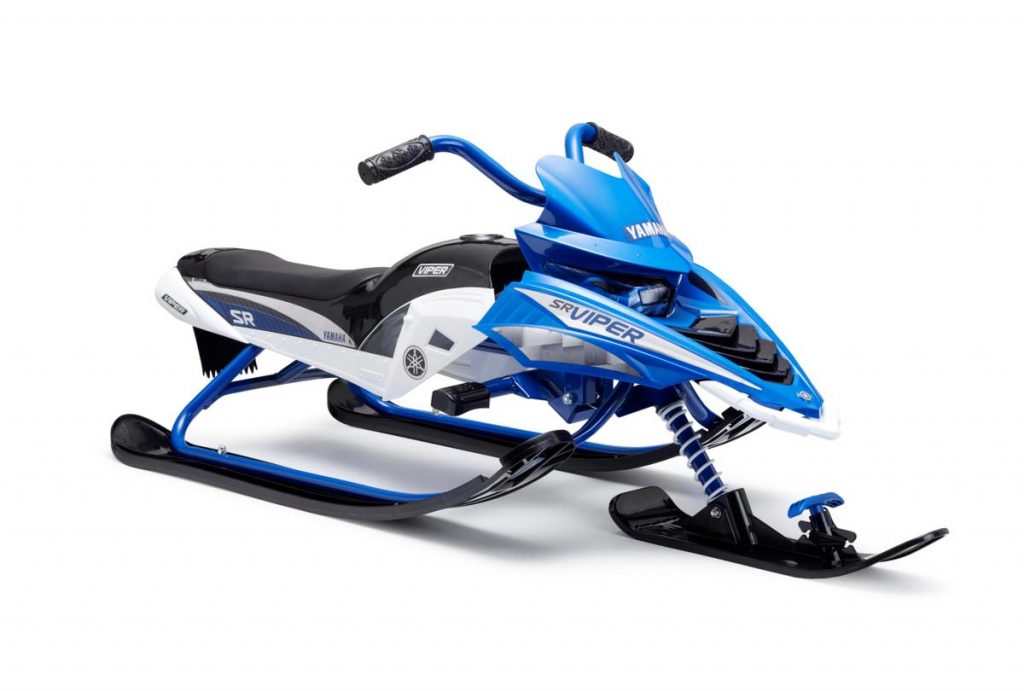 If you're the sort of effortlessly rad individual who goes motocrossing in the summer and tears around on snowmobiles each winter, then Yamaha has the perfect sledge for your children to avoid them feeling left out. Yamaha's Viper snow bike is about as cool as non-powered winter equipment gets, and a great way of introducing them to the excitement of winter sports.
Designed for children up to six years old, or around 40kg, it uses a sturdy steel frame with a pair of rear skis and a steerable front ski. The handles feature rubber grips, there's a towing system with a safety catch, and even a snow brake. At under £100 it's a lot of sled for the money, but may well set them on much more expensive hobbies in the future…
Hamax Hot Sheet: Behind-the-sofa money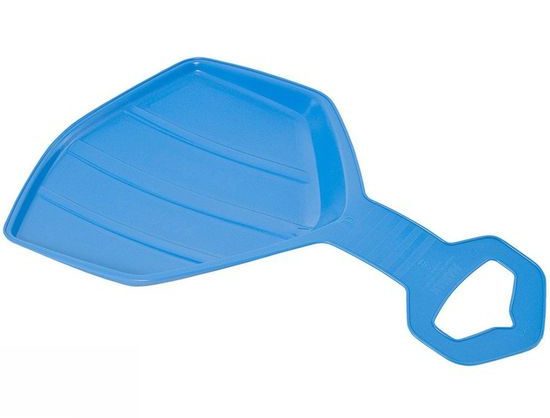 If you want a small and inexpensive sled for your child to easily drag up a hill before they come careering back down again at terrifying pace, the Hamax Hot Sheet is about the most budget-friendly way of meeting those needs. At just under £5, you'll struggle to find a cheaper sled.
The simple design is formed from HDPE plastic, so it's among the easiest plastics to recycle, but it's also tough and cold-resistant making it perfect for a sledge. The Hot Sheet's shape looks like a shovel but that handle is both for little hands to drag (the sled is recommended for ages three and up), and to offer some steering on the way back down the hill.
Airhead Justa Tube: Less dangerous than the old days?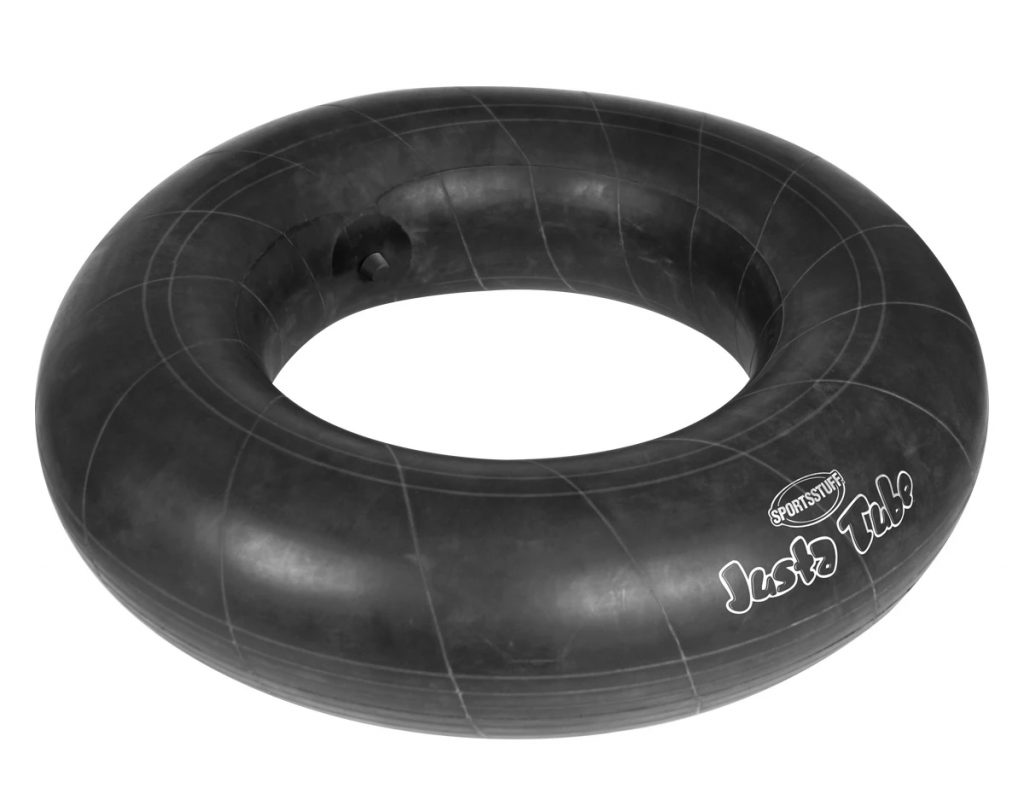 Back when tyres used inner tubes the tough plastic donuts made for excellent sledges. Trouble is, something designed to spend its life inside a tyre isn't made from the most pleasant materials, and chances are you didn't buy it fresh from a parts store either, so lord knows how long it'd been collecting nastiness in whatever hedge you dragged it from.
Airhead's Justa Tube is somewhat misleading then because it's not just a tube. It's made from hypoallergenic synthetic rubber and its valve stem won't cut your hands and legs to shreds, which makes the $23.99 (£18) price well worth it. Should last pretty well too, promising good resistance to heat, abrasion, ozone and sunlight, and we all know how comfortable inflatables can be. Come summer, you can float around in a pool too – try doing that with a classic wooden toboggan. Actually, on second thoughts, don't.
Srendi Heavy Duty Sledge: Back to basics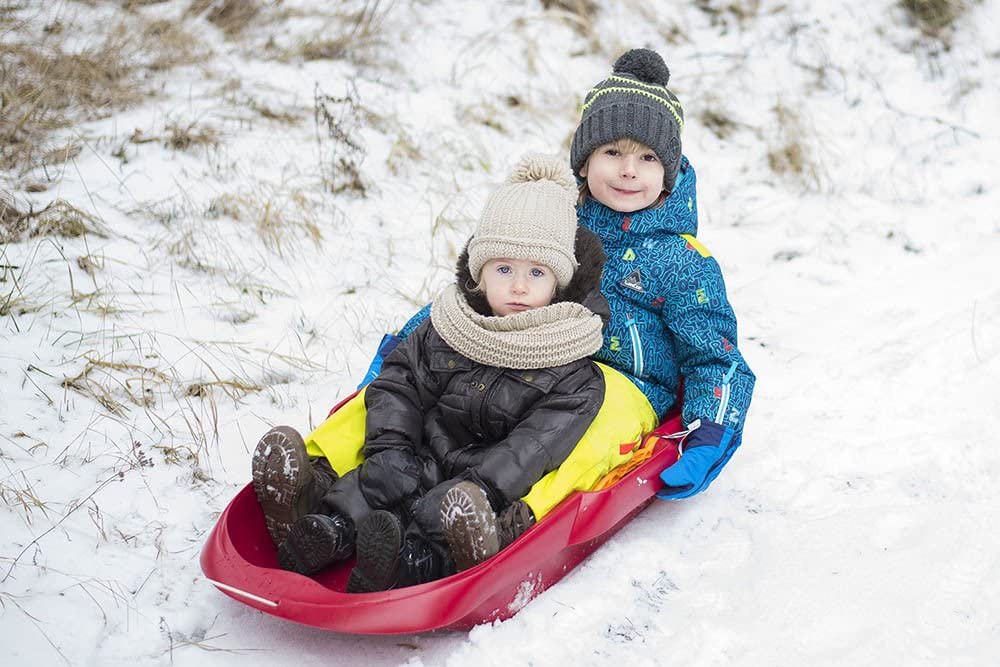 Another budget choice, Srendi's Heavy Duty Sledge is one of the best-sellers right now on Amazon and has pretty positive reviews, both of which are very good signs. They're sold singly but can also come as a pack of two, which is ideal for either getting your kids out on the snow, or those parent and child moments.
There's a pull rope at the front to make it easy to drag back up the hill, and at 88cm long (around 35 inches) it should just about accommodate adults provided you're not too tall. It's currently under £20 for a pair, and Srendi offers a bunch of other designs in other shapes and sizes should this particular sledge not quite meet your needs.
Slippery Racer Pro Disc: Sustainable fun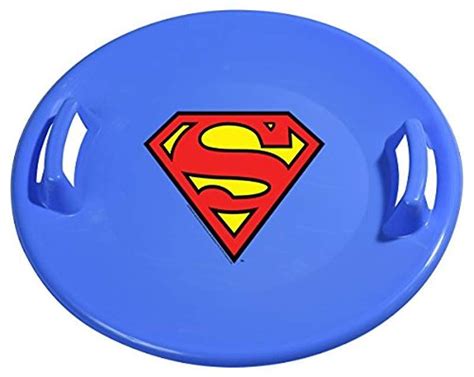 If there's a problem with the multitude of plastic sleds available, it's the nagging feeling that once inevitably discarded, that plastic will remain somewhere in the environment for hundreds of years. This makes wooden sleds, or metal ones like Slippery Racer's Pro Disc, quite appealing, as they should be much more easily recyclable.
The other benefit to the Pro Disc's 26-inch aluminium and iron alloy construction is that it's durable – the metal should be able to take a few knocks without breaking or deforming, so it'll be good for multiple winters. The rope handles should be easy to grip too, and if necessary, pretty simple to replace. It's about as simple as sleds get, and priced at around $50 (£37), pretty good value considering its potential longevity.
Graf 'Davos' Toboggan: The ultimate sled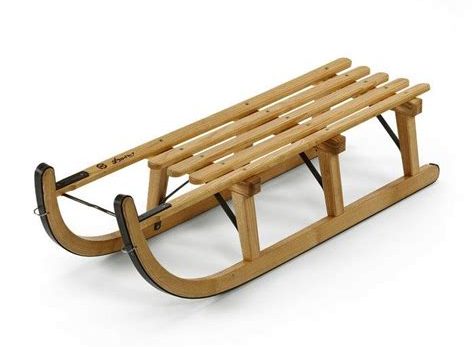 Probably not one for the kids, this, at £258. Some of us have spent less on entire cars before, but then it's probably fair to say those cars weren't as beautiful, nor as artfully constructed as this particular toboggan, built by Swiss woodworking specialists Graf.
This is pretty much the archetypal toboggan design, and its ash frame and steel runners should last several lifetimes – or at the very least, are constructed in such a way that the sled can be repaired and upgraded as time rolls on. It's almost too nice to use in fact, but if you desire nothing less than the best quality items, it's the kind of product that should bring you joy from ownership alone.