If your toolbox is full of imperial spanners, flat head screwdrivers and lump hammers then you can stop reading now. This test is probably not for you. If, however, your car was built in the last 25 years or so, then it is going to have a little gadget which could take the guess work out of trying to fix faults.
Most mainstream cars built since 1996 have a plug socket which holds the key to all sorts of information about how your car is running. It allows you to use a third-party device to access the engine's electronic 'brain' and find out if some of the most significant parts of a car are behaving properly. That's because when a fault is detected it will be logged to car's diagnostics system and at the same time it is likely to throw up a warning light or message on the dashboard. If this is for something serious, such as an engine emissions fault, brake warning or alert about any of the airbags, it is likely to be an MoT failure.
How much is your car to insure? Find out in four easy steps.
Get a quote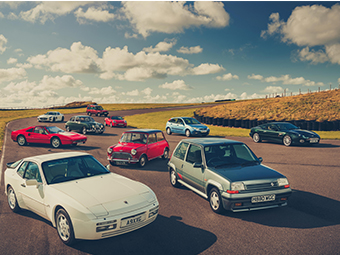 Go to a mechanic and ask them to read and reset the codes and it could cost you an hour's labour. But you can actually buy your own onboard diagnostics reader (OBD) and do it yourself for far less. There's an unseen benefit, too. An OBD reader will reveal a car's VIN code – vehicle identification number – so when, for example, buying a car you can compare the VIN listed on the V5C keeper's document and that displayed on the vehicles with what the OBD reads – if there is a discrepancy between what the OBD shows and the other sources then alarm bells should ring.
We tried six best-sellers to see which is the best OBD reader for DIY mechanics. There are two types available: wired units which have their own screens, or smaller plugs which connect to an app on your smartphone using Bluetooth. We tried all of the OBD readers on a variety of cars ranging from a 1999 to 2015 Land Rover to check how they worked, read codes and cleared warning lights. The wireless readers were connected via Bluetooth to an iPhone. Here's how they performed…
Verdict
1 Scanex Auto Fault Code Reader
2 iCar PROSCAN – Recommended
3 Foseal Plug and Play Code Reader – Recommended
We were amazed that OBD readers were so cheap and so useful. Less than a tenner buys you a device which can really get inside the brain of your car and identify faults which would take a decent mechanic hours to find. It's certainly something which should be in every DIY mechanic's toolbox.
We really liked the Nonda, but it failed to talk to our older cars. This limits its usefulness, especially for those of us who like modern classics. The Foseal is our choice of the wired units, and the iCar PROSCAN's tiny size makes it brilliant for awkwardly-sited sockets. But the Scanex narrowly takes our win for its overall performance and usefulness.
Vgate Nero – Test Winner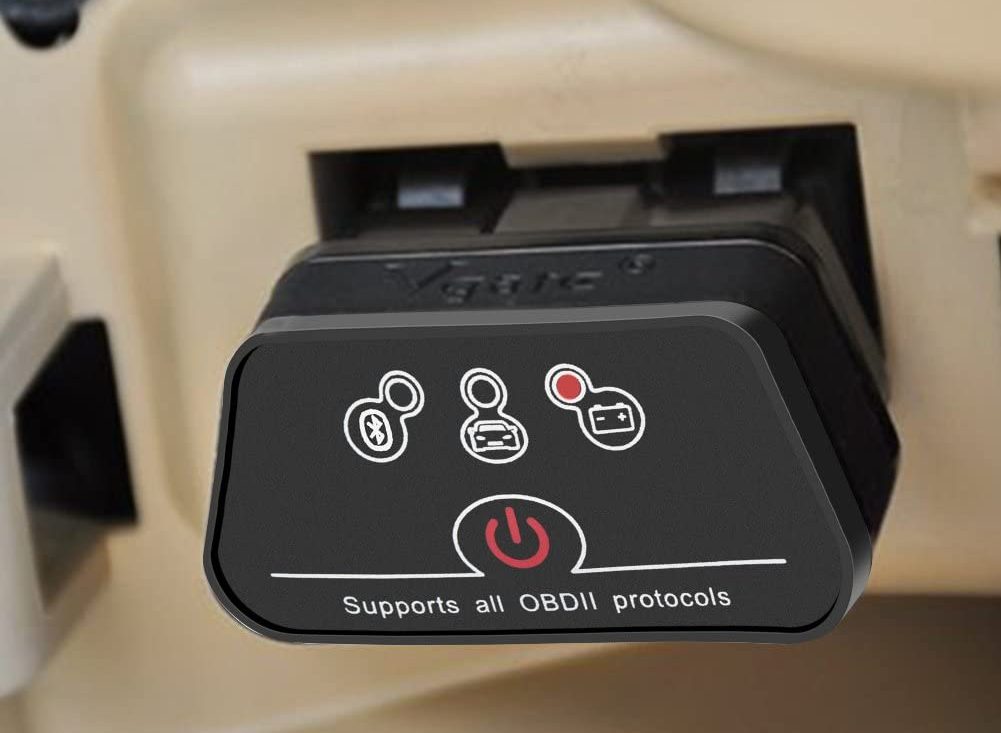 Price: £8.58
Connection: Bluetooth
Score: 10
Contact: www.amazon.co.uk
If you search for OBD scanners in all of the usual online places, then you will find a device which looks like the Vgate Nero. At the time we purchased for testing it was branded as a Scanex; this then disappeared and the Vgate popped up. We can only assume entrepreneurs import them by the container load and move on to something else when they have sold.
The device appears to be identical though. Following the instructions, we connected the device to our smartphone using a German app called KonnweiLink OBD Check. It has some clumsy translations but works well enough, with clear menus to read and clear faults. We also liked that it has an auto-off switch which means you can leave the OBD reader in place without fear of draining the battery. At less than £9 delivered, it is cheaper than a screwdriver set and could be even more useful.
iCar PROSCAN – Recommended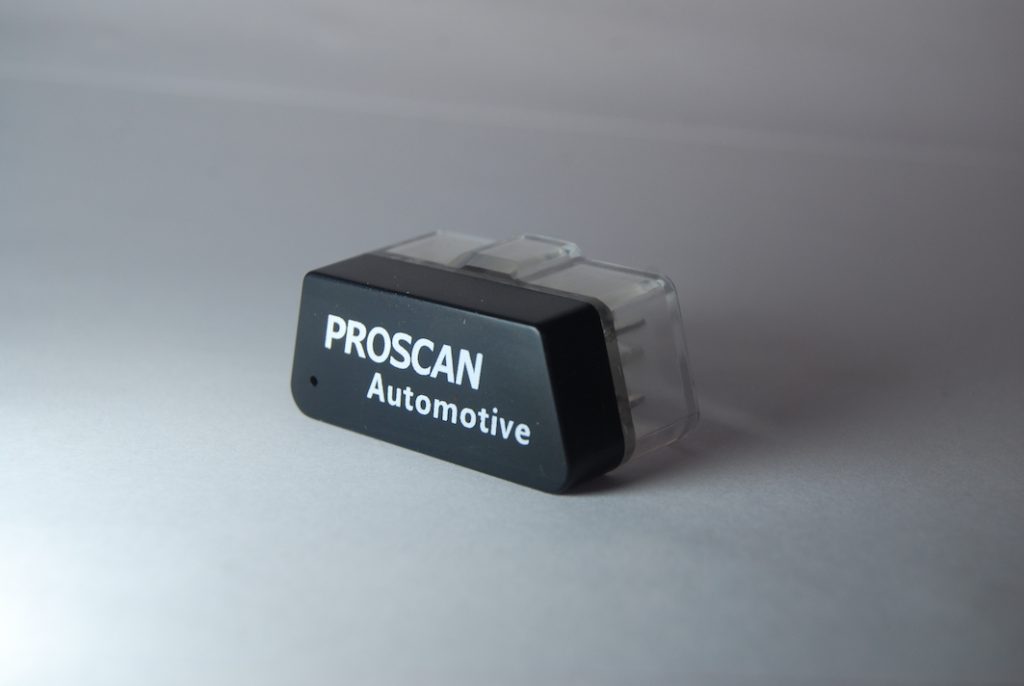 Price: £12.95
Connection: Bluetooth
Score: 9
Contact: eBay.co.uk
The PROSCAN has a big attraction – it's very small. This won't be important if you are just connecting occasionally during a service or to quickly clear a code, but could be crucial if you want to monitor your car's behaviour while you drive and the OBD port is in an awkward position. Our Land Rover, for example, has its port in the driver's footwell where it could easily be snagged by your foot. The 'head' of the iCar OBD reader protrudes just 8mm when it is plugged in to the port.
We connected to our phone using iCar's suggested Carscanner app which found our fake faults and cleared our warning lights easily. It would have been our top choice except it is more expensive than the Vgate and lacks a power switch or auto off.
Foseal Plug and Play Code Reader – Recommended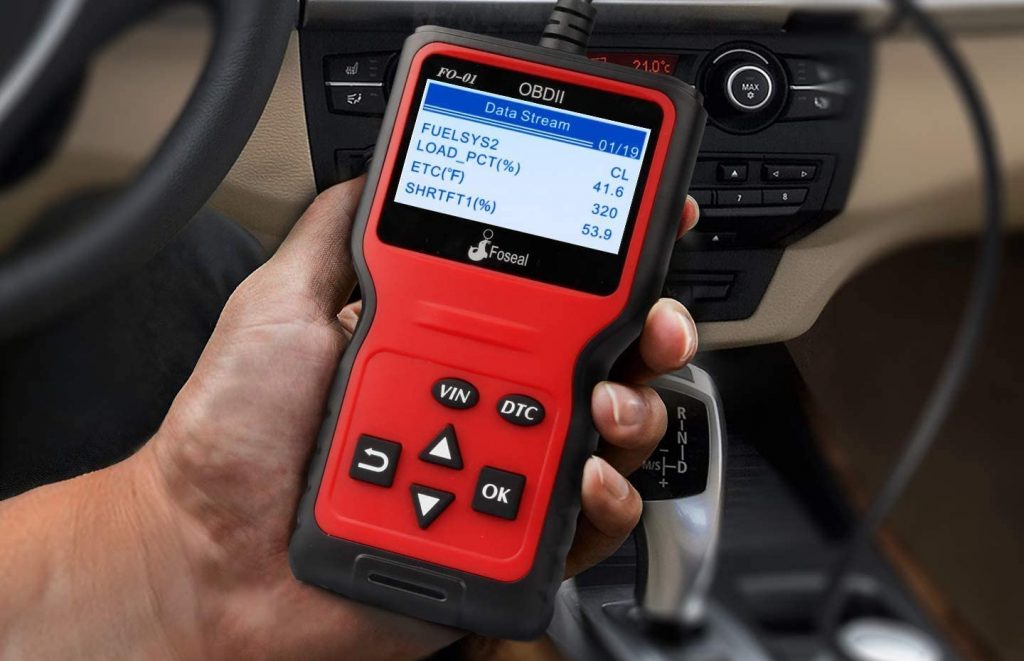 Price: £24.99
Connection: Wired
Score: 8
Contact: amazon.com
Most professionals will use a wired OBD reader simply because it is faster than opening an app and easier to use when wearing gloves or oily fingers. DIY units like the Foseal are cheap enough to appeal to the home mechanic who wants the same advantages.
The screen doesn't have the same clarity as a smartphone of course, with graphics which are more like a 1990s Nokia rather than an iPhone. You don't get the same level of information either, but the connection is instant and the crucial information is quickly accessible via 'fast track' buttons to check a car's VIN or access fault codes. A 76cm cable is useful if the port is located somewhere awkward.
The Foseal might look expensive compared to a Bluetooth unit but it is unlikely to become obsolete. Oddly, the Amazon seller offered us £10 cashback to leave a positive review after we had taken delivery. We didn't need the extra bribe as it's a good product.
Nonda ELM 327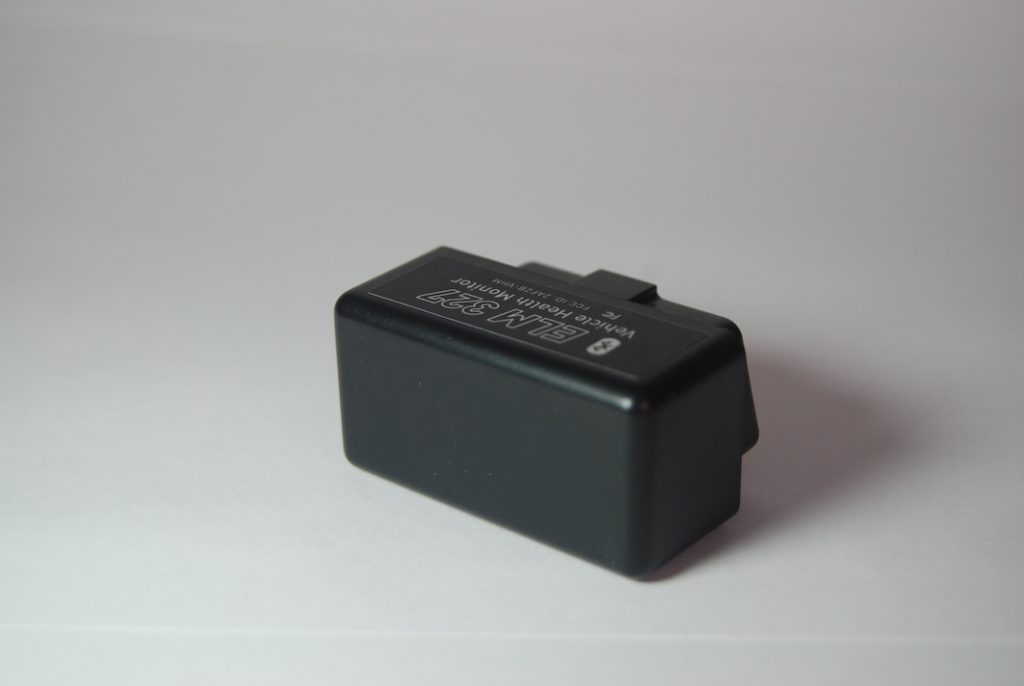 Price: £8.99
Connection: Bluetooth
Score: 7
Contact: www.ebay.co.uk
We were really impressed with the Nonda – at first. Firstly it was one of the cheapest in the test, yet it offers a huge amount of information about your car's performance. Using the recommended Zus Smart Driving Assistant app we could check all of the engine temperatures, check codes and clear warning lights but it would even log your business miles and help you find where you parked by using your phone's GPS. Bear in mind that you will need to leave it permanently connected to use these features, which isn't always practical if the OBD port in your car is sited somewhere awkward.
But while we were initially impressed by the way it worked on our newer test cars, we really struggled to get it to talk to older models. It could only extract minimal information from the 2003 and 2004 Fords we plugged into, so is of limited use to modern classic enthusiasts.
Maxiscan MS309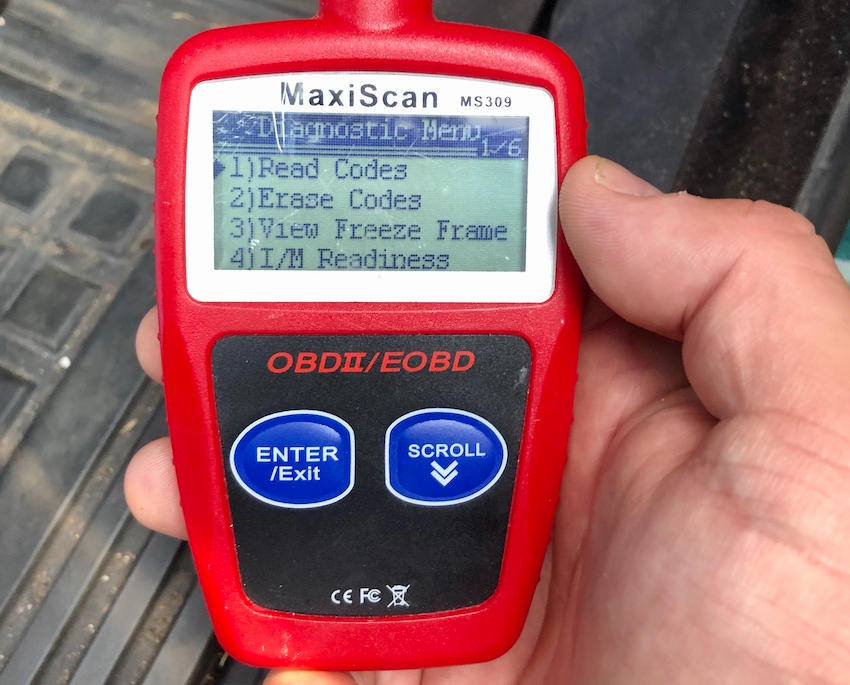 Price: £15.20
Connection: Wired
Score: 6
Contact: eurocarparts.com
As the MaxiScan has a wired connection it is very easy and quick to use. Simply plug it in to the car's port and it works without any logging in or make/model selection menus, which can take a few minutes with the more complex app-based readers. This really does save time if all you need to do is quickly check a VIN or identify a fault code.
But it's built to a price, and it shows. There are just two buttons, which means you need to scroll through all the menus to perform tasks and the LCD screen looks like something from a 1980s pager.
It has an irritatingly short cable too, so you'll be scrabbling around in the footwell or uncomfortably stretching across a seat if your OBD port is sited somewhere awkward.
The Maxiscan is available from several vendors, but we found it at Euro Car Parts for £16.99 minus the inevitable 20% discount code. It works well enough if you just need to access basic information quickly, but the Foseal is much easier to use and doesn't cost much more.
AA Smart Breakdown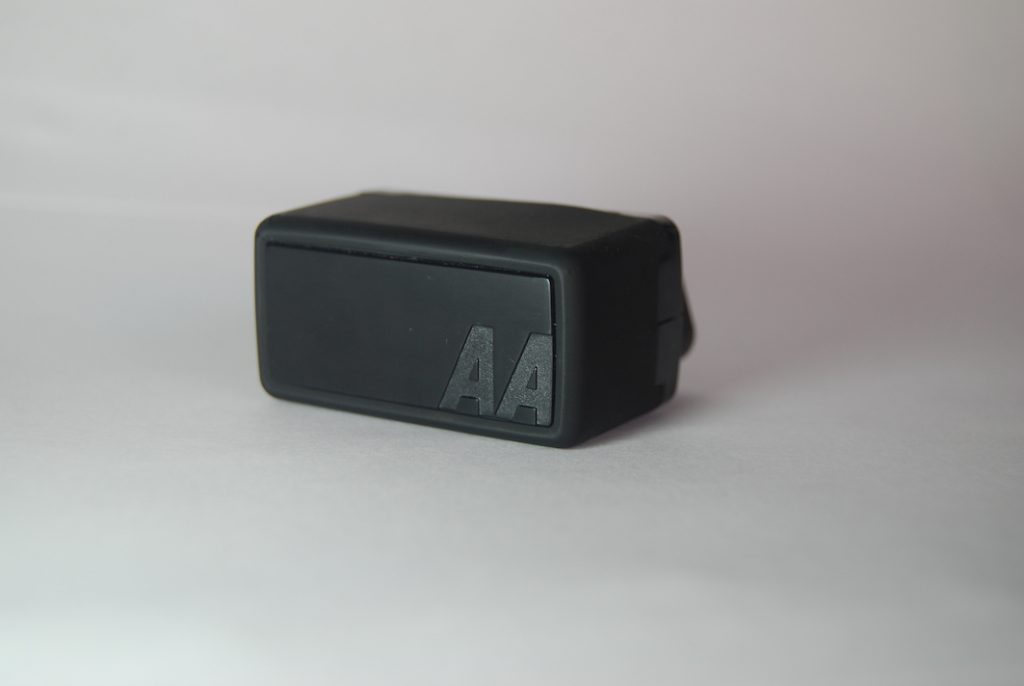 Price: £49 per year
Connection: Bluetooth
Score: 6
Contact: theaa.com
The AA's Smart Breakdown reader is fundamentally different to the others here as it isn't designed to help the DIY mechanic at all and is actually meant to help drivers who know very little about cars. If you are an AA member, you can add the Smart Breakdown option to your annual cover for an extra £49 per year and a reader will arrive in the post. Detailed instructions will help you find your OBD port and set up the app. Once plugged in, it works via the AA app to monitor the car's health, alerting you to problems and explaining them in simple terms. If you break down, it will send the codes to the patrol so they know what to expect before they arrive.
It relies on having the plug permanently fitted in your car, which isn't always practical or desirable and is made even tricker as the reader is comparatively large compared to a rival like the PROSCAN.
It gets a poor score here as it's very expensive and isn't really aimed at the home mechanic who wants to fix their own car.
Read more
6 essential hand tools for every DIY toolbox
Reviewed & Rated: DAB adaptors for classic cars
How to choose the best vehicle tracker for a car, bike or caravan