I have spent plenty of time in the company of racing drivers, most of whom are a good laugh. Some will even get a round in, but they're in the minority. It's just that I often struggle to make it through books written by or about them. I realise I am moments away from making a fresh bunch of enemies, but nothing ventured and all that.
Before I attempt to justify my feelings on the matter, for full disclosure, I should point out that I have authored a few books. Some have even been published, while at least two can be found in discount store bargain bins the length and breadth of the UK.
How much is your car to insure? Find out in four easy steps.
Get a quote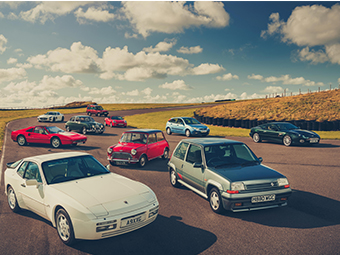 Time was when a motor racing biography was just that, the author marshalling hard facts and telling anecdotes to support judgements. Nowadays, a week doesn't go by without another unconvincing memoir crossing my desk for review. Most make me grind my teeth down to the gumline with frustration as (insert big name) is painted as a saint, a figure respected the length and breadth of the pitlane. This is especially galling when you know to your very core that the deity in question is a preening jackass.
But then not every bio is a moolah-motivated cash-in. By my reckoning, there are several key constituents to what makes a good 'un. And by the same token, there are several key signifiers that suggest a potboiler destined for a charity shop. Firstly, and indeed most obviously, the subject has to be compelling. These days, however, rigorous media training tends to erase all bar trace elements of personality. Accordingly, many genuinely nice guys tend to do little more than spool out a list of platitudes.
Which is where ghost writers come in although, strictly speaking, many of us who have bashed out copy on behalf of ace drivers prefer the term 'stunt hack'. Anyway, the unsung whores, sorry, heroes, who pen 'autobiographies' generally know the subject, which is not necessarily a synonym for 'like.' What's more, they often have to work to ludicrously tight deadlines and stretch a few quotes to breaking point while infusing them with a little sparkle.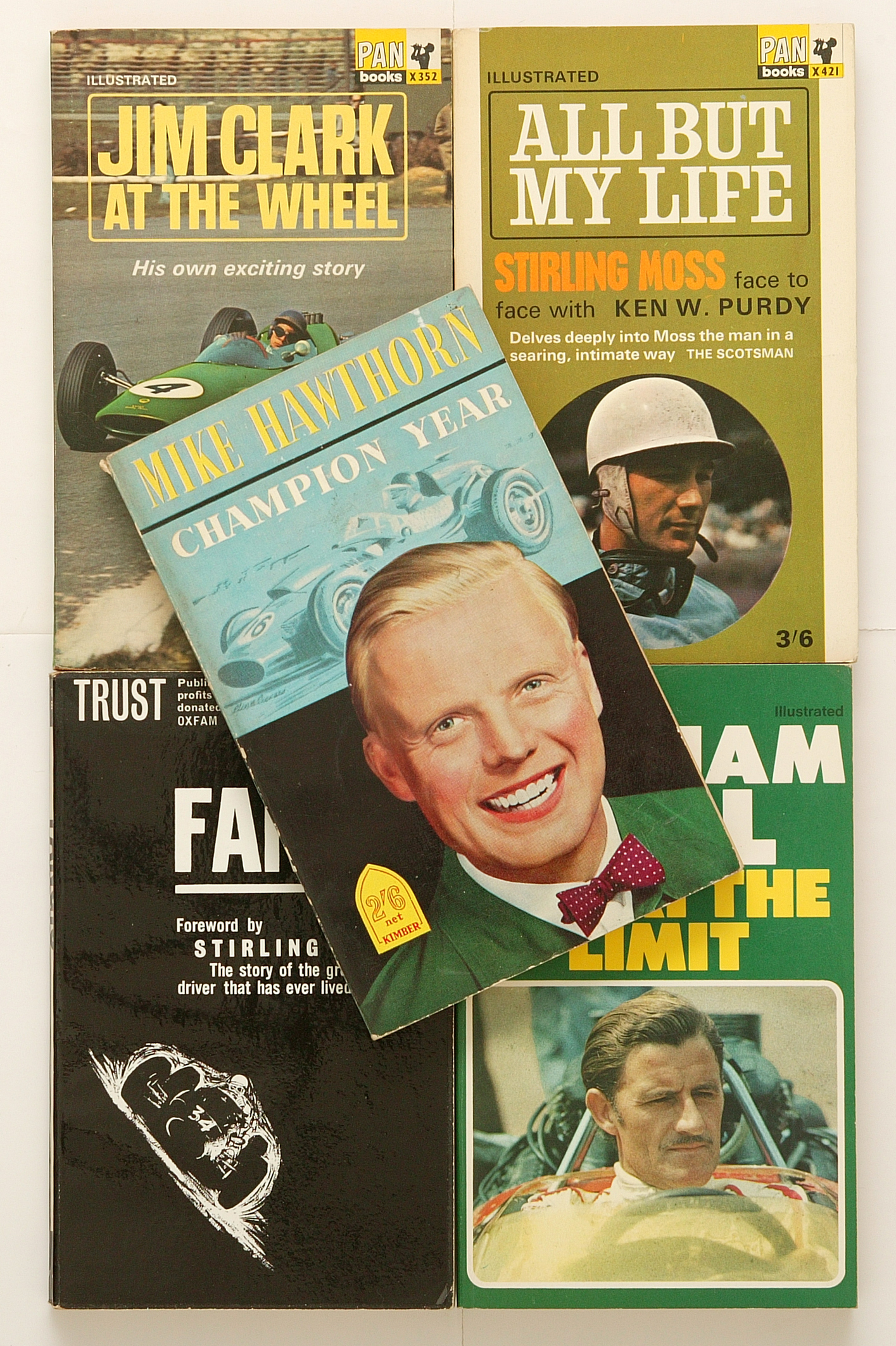 No matter, there is always the unauthorised can-say-what-we-like biography. These sort of books will either a) leave the reader in a state of can't-put-it-down rapture, or b) question whether the darts correspondent for the Scunthorpe Evening Advertiser is really qualified to write about someone he has clearly never even heard of, let alone met. Most tend to sit between these two stools – stools being an apposite word when even the proof-reader is clueless. Seriously, there is one circa 2008 masterwork where Stevenage's favourite export is referred to as Louis Hamilton.
Then there's the small matter of career longevity. Reading a life story won't captivate if the subject hasn't yet had one. Perspective is everything. The best bios are often written long after a driver has retired or died. Scores can be settled, team bosses and sponsors don't need to be placated, and you won't have to face the subject of your wrath every other weekend. You can also have a laugh. First published in 1960, Duncan Hamilton's Touch Wood remains a classic for the simple reason that racing was altogether more human way back when. Drivers tended to cloak the likelihood of imminent death with a sense of humour. With chapter headings such as 'Sacked for Winning,' you know it isn't going to be a dull read.
The sort of modern day works that garner plaudits are the ones where it is obvious that the author has poured everything into making something they believe in (think David Tremayne's The Lost Generation or his Donald Campbell: The Man Behind The Mask for that matter). Admittedly, there have been some books in recent years where the subjects have been fascinating but the assimilation of information is an alien concept to a first-time author. Usually, these efforts have been self-published because that is the only way they will ever see the light of day. This is highly commendable – it's a brave step, but sometimes you wish they had run the copy past an editor first.
All of which brings me back to the beginning. A sweeping statement perhaps, but at least half of all motorsport bios are fit only for pulping. And it is only going to get worse. The sort of patchy, frustrating, and half-baked nonsense that would shame even a no-mark from I'm A Celebrity, Get It Out Of Me is becoming the norm in these celebrity-obsessed times. And the best driver bio? That would be Stand On It by NASCAR legend, Stroker Ace. And he didn't exist.
Read more
Opinion: Super SUV? Give me a fast estate car any day
Opinion: Come on Boris, help the classic car community tear up GDPR red tape
Opinion: Turbocharged engines don't give drivers the rush they crave. Just ask Nigel Mansell…