Bespoke commissions can be hit and miss. Blue suede interiors to match a favourite pair of blue suede shoes or an entirely pink Rolls-Royce may put a smile on the face of their owner but onlookers are more likely to be left grimacing. The latest special-order from Q by Aston Martin, however, does more than pay homage to a customer's favourite colour; the one-off Victor combines contemporary technology with '70s styling and a naturally-aspirated V12 from the mid-2000s One-77. Oh, and it has three pedals. Now you're talking.
Let's start with the mechanical changes. The Victor packs the One-77's 7.3-litre V12, but it also touts the title of most powerful road-going, naturally-aspirated Aston Martin. It surpasses its the 750bhp One-77's output thanks to a rebuild and retune by Cosworth, the same company that first built these engines for Aston. Hello, 836bhp. All those horses are harnessed via a six-speed Graziano manual gearbox and sent to the rear wheels. Among the increasingly bonkers hybrid and forced-induction supercars of today, the drivetrain is deliciously conventional.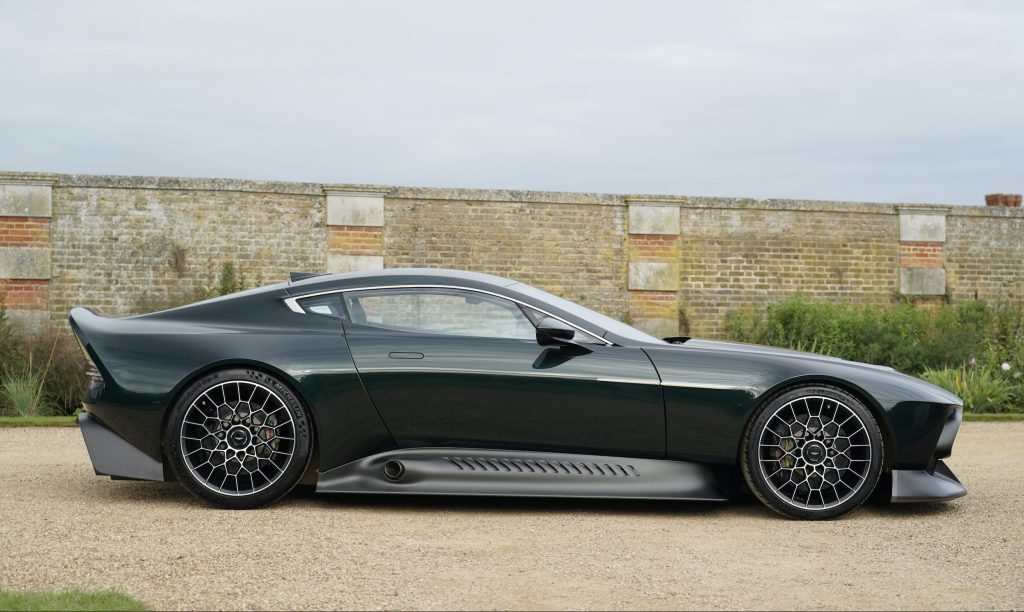 You might have already recognised the inspiration behind the Victor's face; the 1977–90 V8 Vantage bore the same round fog lights set into the trademark Aston grille. However, the grille – and kicked-up tail – also nod to the V8 Vantage's endurance racing counterpart from the late '70s.
Remember the Aston Martin RHAM/1? Outside the realm of caravan-towing records, the RHAM/1 didn't have a particularly successful or extensive racing resume, so perhaps not. It picked up third in-class at the 1977 24 Hours of Le Mans but returned two years later and failed to finish. After a run at Silverstone the following year, the RHAM/1 turned its focus to camper towing and shortly thereafter became a showpiece. Obviously, that lacklustre record isn't the focal point here – the Victor is about celebrating the 70th anniversary of the Vantage nameplate.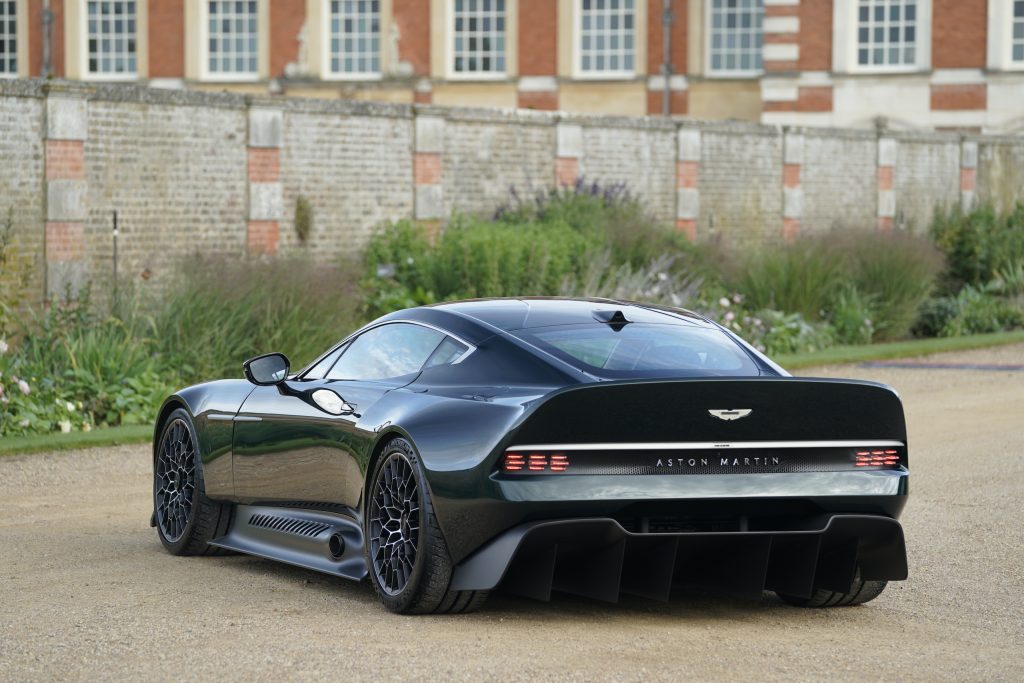 Peeking at the taillights, we notice a more contemporary influence from the Valkyrie. Underneath the Victor's carbon-fibre skin you can find the same inboard springs and dampers as in the track-only Aston Martin Vulcan.
Though the interior's wooden gear lever is a nod to vintage motorsports, the steering wheel looks plucked from a jet (or the Vulcan). Surrounding those controls is appropriately green leather trim complemented by aluminium and titanium hardware.
Naturally, when you're rolling around in something this expensive – just how much Aston Martin isn't saying, although our guess is more than £2m given the Vulcan was £1.5m – you want the best of both worlds: race car performance, grand tourer comfort. Only the lucky owner is likely to find out just how well this one-off model fulfils that brief.
Via Hagerty US
Opinion: Miami penthouses and submarines – where Aston Martin went wrong