Missing the glory days of Group B? Come on, who doesn't? Rallying's 1980s heyday formula was the motorsport equivalent of The A-Team, bringing action and drama – but much more realistic crashes – to millions of TV sets around the world. And even if some of us weren't there, Group B is immortalised for all time across YouTube. In amongst all this was Britain's mighty underdog, the MG Metro 6R4.
Known as the Mighty Metro, after it was later immortalised in Scalextric's Mighty Metro racing set, the Metro 6R4 was Austin Rover's attempt to take on the might of Audi's Quattro, Ford's RS200, Lancia's Delta S4 and Peugeot's 205 T16.
How much is your car to insure? Find out in four easy steps.
Get a quote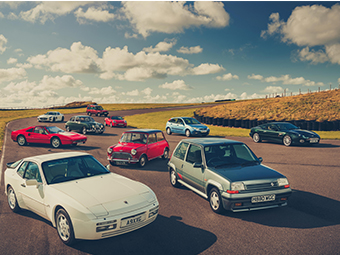 It was launched in early 1984, later than much of the competition, at London Heathrow, with British driver Tony Pond driving through a film screen in front of assembled media. Its name came from '6-cylinder, Rally, 4-wheel drive', and development of the car had been handed to Williams Grand Prix Engineering, which was making a name for itself winning drivers and constructors' championships in Formula One.
Despite Britain's rally fans rooting for what was literally the smallest contender in Group B, the naturally-aspirated 6R4 rarely managed to better the opposition – even if it sounded the best.
Now one company is set to rekindle the nation's love affair for the underdog, by building new Metro 6R4s for use as road cars.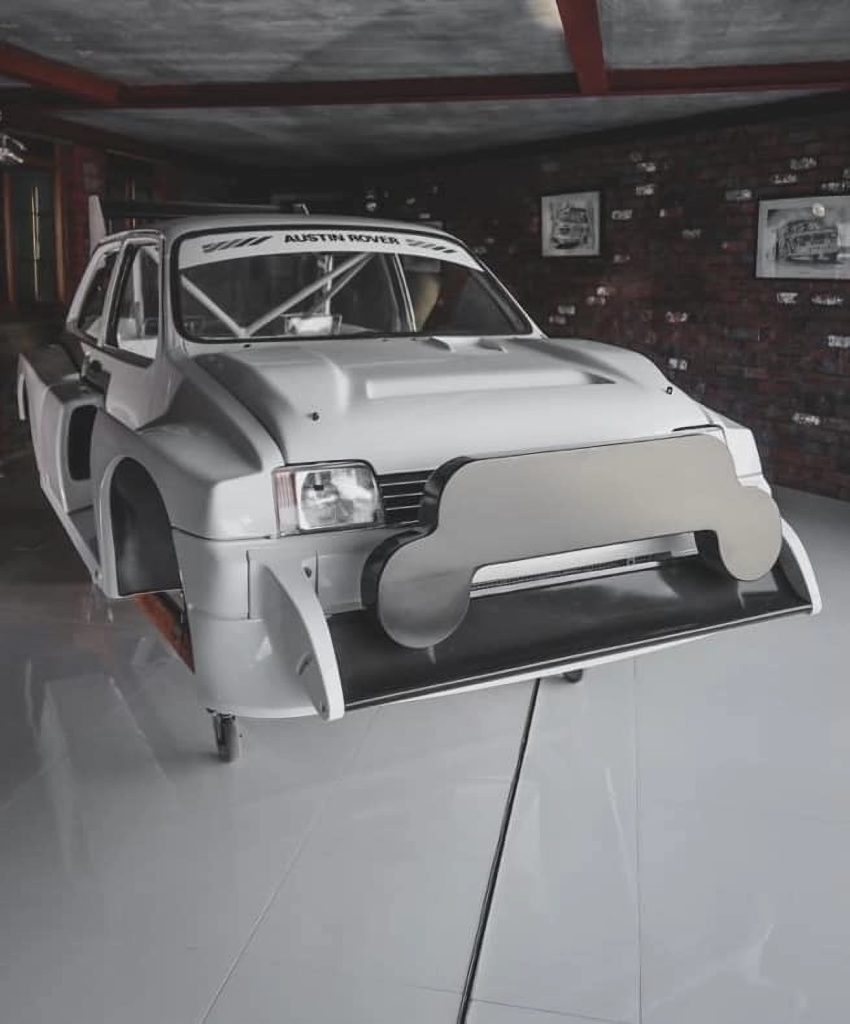 North Wales-based Motorsport Tools and its MST Cars offshoot is behind the project to sell new, road-legal 6R4s. Regular Hagerty Media visitors may recall MST's Escort MKI and MkII cars that we've reviewed.
MST Cars announced the return of the Mighty Metro 40 years after the original prototype underwent its first test with Austin-Rover Motorsport. The rate of production will be exclusive, with five of the hand-built new cars planned for 2024, priced at £295,000, plus VAT. They will be badged as MSTs, rather than MGs, as the firm does not own the rights to the famous marque nor Metro nameplate.
"The initial 6R4s will be road or track cars, we're not going straight into rallying with them,' MST's managing director, Carwyn Ellis, told Hagerty.
MST's 6R4s will be dimensionally identical to the circa 220 cars, built in 250bhp Clubman and 400bhp International specification for FIA Group B requirements, before the class was curtailed in 1986.
"In terms of the chassis and bodywork they are as original, we're working off an original 6R4 for the tub and the chassis," Ellis explained, adding that, if needed, the new MST 6R4s would accept an original car's engine and drivetrain.
MST's 6R4s will use carbon fibre body panels from Innovate Composites in South Wales, rather than the GRP (fibreglass) items of the originals – even the dashboard will be made out of it. Welding, fabrication and tub manufacture will also take place at Innovate, with MST completing final assembly. "They're all built in Wales," said Ellis, proudly.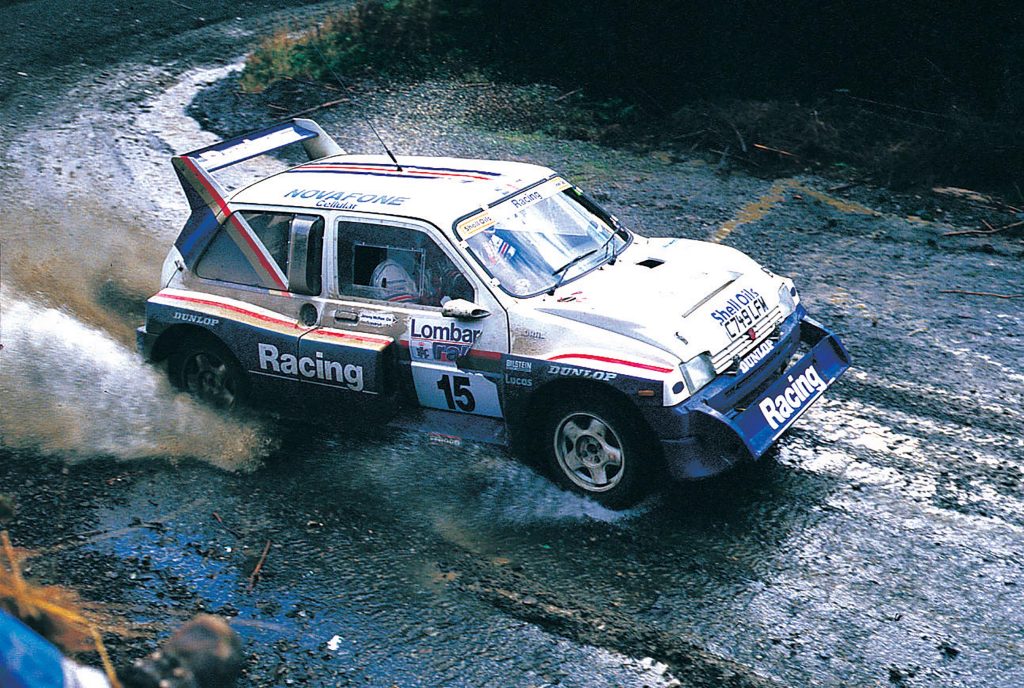 A mid-mounted, supercharged Audi V6, as used in previous models of the S4, will power the new cars, giving it close to 330bhp and 324Ib/ft of torque. In contrast, the Eighties 6R4s used GRP (fibreglass) panels and a 3-litre, naturally-aspirated V6 developed with Williams Grand Prix Engineering. The same engine would later be enlarged to 3.5-litres, and equipped with a pair of turbochargers, to make the 'V64V' unit used in Jaguar's XJ220.
Metro 6R4s have used a variety of engines in the past; development cars used a Rover V8 with two cylinders lopped off, JE Engineering built a 4.6-litre Rover V8 powered '8R4' for Spanish gravel champion Patxi Arbelaiz in 1988, and Will Gollop, who won the 1992 European Rallycross Championship in a 6R4, used a twin-turbo V64V destroked to 2.3-litres.
With that in mind, will we be seeing MST's 6R4s on historic rally stages in the future? "Yes, there's no reason why not,' Ellis said. 6R4s were built to be rallied, after all…
One of the Metro 6R4's best results was winning the 1986 Circuit of Ireland Rally. Here's a reminder of why so much of the nation rooted for Austin-Rover's underdog.
Check out the Hagerty Media homepage for daily news, features, interviews and buying guides, or better still, bookmark it. Or sign up for stories straight to your inbox, and subscribe to our newsletter.