Plug-and-play battery conversions are gaining in popularity, despite their expense. Classics like the Mini can be electrified with the likes of Aznom's drop-in parts set, and there's a new race series planned for historic vehicles by RBW Electric Classic Cars by 2024.
Off-roading hasn't received too much attention from the EV crowd until now, but Oxford-based Electrogenic recently unveiled a contender, with a conversion kit for the popular Land Rover Defender.
How much is your car to insure? Find out in four easy steps.
Get a quote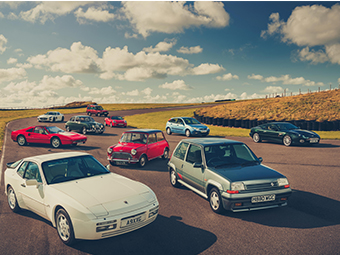 Famed for its customer commissions – such as the Small Car Big City Mini in which we spent a day bombing around the streets of London – the firm has rolled out a £24,000 conversion kit aimed specifically at the agricultural sector.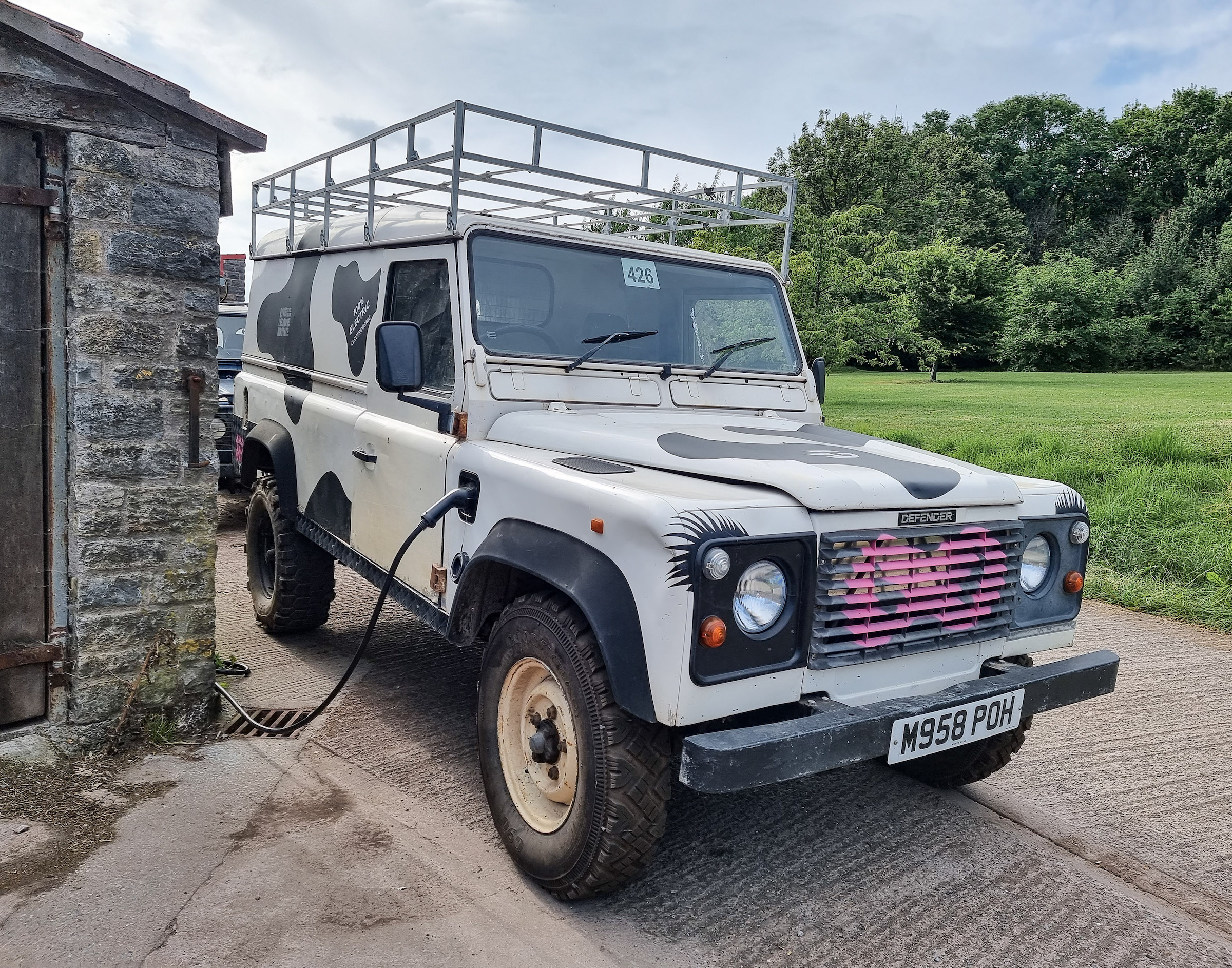 If you're concerned an electric conversion might not do the business, then fear not, as Worthy Farm – best known as the land on which Glastonbury Festival takes place each year – has spent the last couple of years testing several converted models running much the same kit.
The battery in Electrogenic's pack, which sits in place of the original diesel engine, is connected to both driving axles via a special bell housing that retains the Defender's original gearbox and transfer case. To preserve these components, power and torque is like that of the last diesel Defenders: 120bhp, with a 173lb ft torque peak.
It's still a touch quicker than the diesel, with a claimed 0-60mph time of 16 seconds compared to 19sec, and it adds 5mph to the diesel's 85mph top speed too, though that's perhaps less relevant on farmland. Electrogenic claims an on-road range of around 100 miles, but it should go further than that off the beaten track.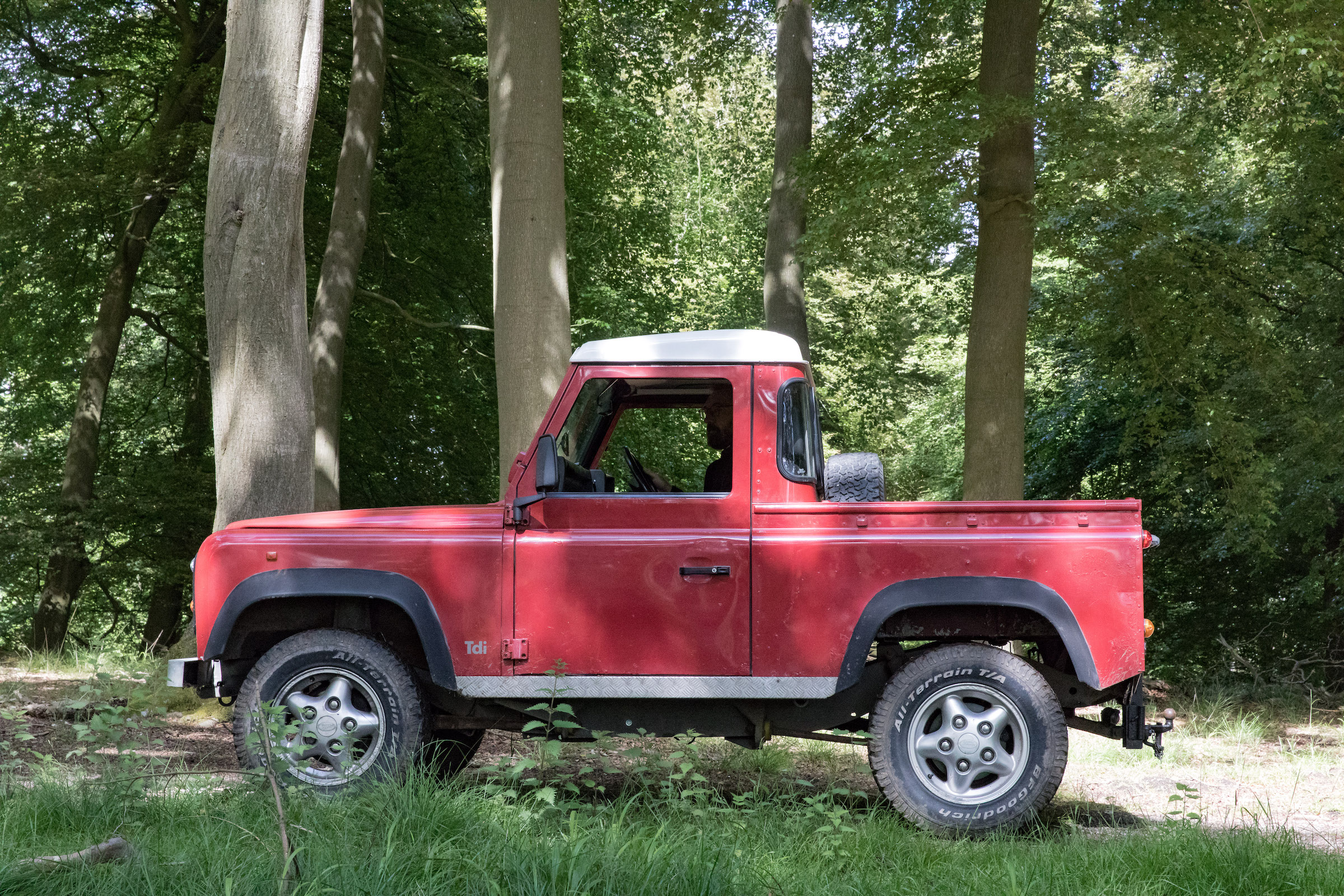 The real benefit though is running costs: an estimated 3.8p per mile, compared to 21p/mile for the diesel. As a result, it's expected to pay for itself within four years of normal farm use – the farm manager at Worthy Farm reckons they're saving £6000 per year in fuel per Landie. No waiting for a thermally-efficient diesel to eventually warm up the cabin on cold days either, thanks to an electric heater.
The set offers three speeds of hill descent control, but does have its limits. If you're regularly fording streams higher than the footwells and doing a lot of miles on the road, Electrogenic can offer more extreme (and pricier) options that will cope with such treatment.
Available from October, the kit can be fitted by any competent local garage, so doesn't need to go all the way to Oxfordshire from wherever you live. The cost is £24,000 plus VAT, but remember that payoff; Electrogenic would probably do well to start drafting up conversions of other farm equipment, too…
Read more
GT40 Le Mans legend goes electric with 800bhp
Ares Modena Defender is a £200,000 Anglo-Italian restomod
Mud Wrestling: At some point in the 1993 Camel Trophy, we began naming the leeches