The often controversial car show, Top Gear, has skidded to a halt as the BBC said it has "decided to rest the U.K. show."
Filming for the 34th season of Top Gear was stopped almost a year ago after host Andrew "Freddie" Flintoff was injured in an accident at the show's test track in Surrey.
How much is your car to insure? Find out in four easy steps.
Get a quote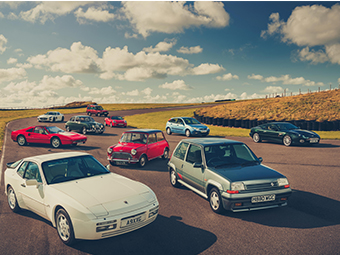 Flintoff was driving Morgan Super 3 which he somehow turned over, suffering from "life-altering significant" injuries in the process. The BBC is reported to have reach a settlement worth £9m with the former England cricketer and daredevil.
After the accident the BBC announced an independent health and safety review of the incident, although the results have not been made public, but a second review into the show was also conducted, and now any chance of getting Top Gearback on track seems to have disappeared.
"The independent Health and Safety production review of Top Gear, which looked at previous seasons, found that while BBC Studios had complied with the required BBC policies and industry best practice in making the show, there were important learnings which would need to be rigorously applied to future Top Gear UK productions," reads a statement from BBC Studios.
"The report includes a number of recommendations to improve approaches to safety as Top Gear is a complex programme-making environment routinely navigating tight filming schedules and ambitious editorial expectations – challenges often experienced by long-running shows with an established on and off screen team. Learnings included a detailed action plan involving changes in the ways of working, such as increased clarity on roles and responsibilities and better communication between teams for any future Top Gear production."
Top Gear made its debut 46 years ago and had an uninterrupted run until 2001, before being rebooted in 2002 with the trio of Jeremy Clarkson, James May, Richard Hammond, and tame racing driver The Stig to become the most popular car show… in the world. Packed with stunts and silliness, Top Gear seemed to be rarely out of the news, whether that was for Hammond's horrific dragster crash or upsetting the entire country of Argentina. The Clarkson years would also end in a blaze of headlines when he lost his temper, punched a producer and was sacked in 2015.
A new crew including Friends' Matt Le Blanc and Chris Evans was brought in for an interim period before the show settled down with Flintoff, comedian Paddy McGuinness and Chris Harris in 2019.
The BBC says it "remains committed to Freddie, Chris and Paddy who have been at the heart of the show's renaissance since 2019, and we're excited about new projects being developed with each of them. We will have more to say in the near future on this. We know resting the show will be disappointing news for fans, but it is the right thing to do. All other Top Gear activity remains unaffected by this hiatus including international formats, digital, magazines and licensing."