Ashley Winston is no stranger to mislaying cars. "I lost my bright orange Lotus last week," he tells us, before admitting that he once discovered that his company's Audi A3 runabout was missing only after receiving a bill from a local car pound. If he can't spot one of his cars from the window of his home in west London, it will almost certainly be parked around the corner.
The enthusiast and owner of a thriving car-finding business is surprisingly relaxed about the whereabouts of his cars. "They'll often be in use by one of my colleagues," he says. "Either that or I just forgot where I parked them. I've had three cars stolen, so I know the streets to avoid when leaving a car parked overnight."
How much is your car to insure? Find out in four easy steps.
Get a quote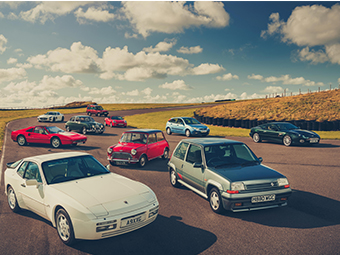 This time it was different. Leaving the house on Sunday morning, he noticed that his Saab 900 Turbo wasn't where he'd left it. "It was there just after eleven the night before, because that's when I arrived home after an evening out with my family. I knew within seconds that it had been stolen."
Twenty minutes later, Ashley turned to Twitter to ask for help. His 8000 followers sprung into action, retweeting this plea for urgent help. At the time of writing, the tweet had generated 1455 retweets, 102 quote tweets and 1156 likes. As Ashley says: "It went nuts on Twitter."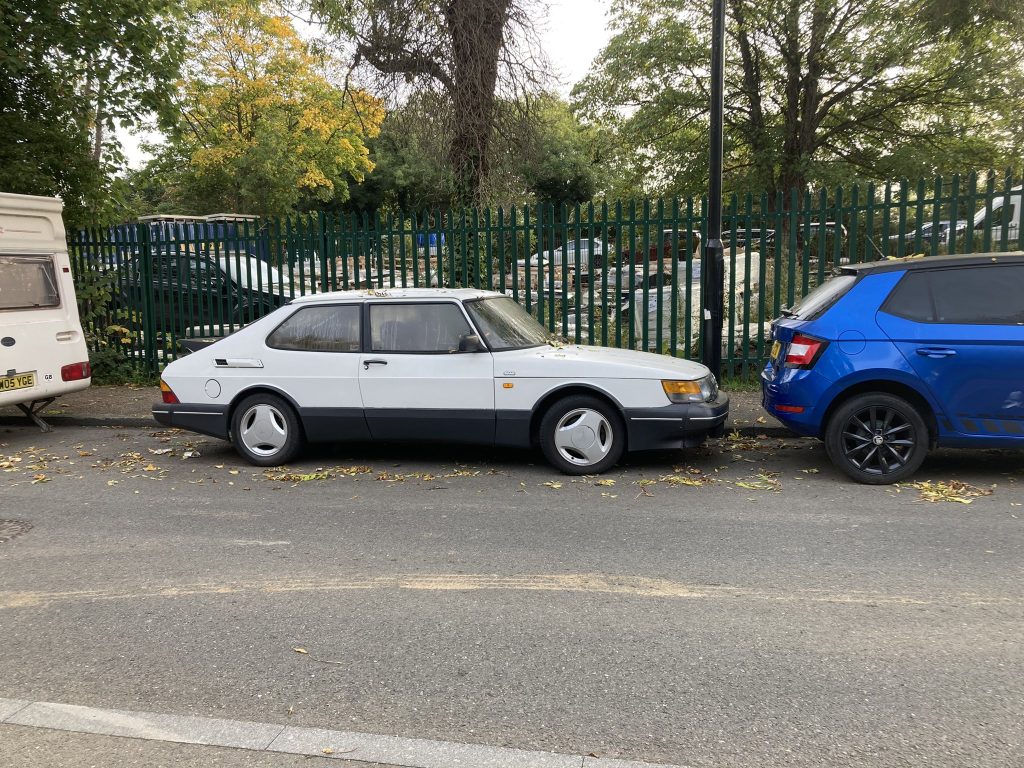 A similar message was posted on his company's Instagram page and his personal LinkedIn profile, but Ashley was also advised to seek help from UB1UB2, a west London Instagram community with 215,000 followers and a strong reach. "They requested a £20 donation for my plea, but I thought 'what the heck'. Details of my stolen Saab were circulated via their daily feed, but I didn't believe I'd see my car again."
Things changed on Tuesday morning when Ashley received a message from a chap called Mark saying his Saab had been spotted on a lane next to Greenford Park Cemetery, just four miles from home. "I was getting ready to take my daughter to school when my phone pinged with the good news, so my wife tackled the school run while I made plans to retrieve my car."
"I was a little unsure what I was letting myself in for. I was about to meet a guy I didn't know, in a location I'm not familiar with, and I'd be going alone. I posted a Tweet to leave some kind of 'paper trail' and called an Uber. I gave the driver a £20 tip in the hope that he'd hang back and call 999 if things turned dodgy, but he refused. I was on my own!"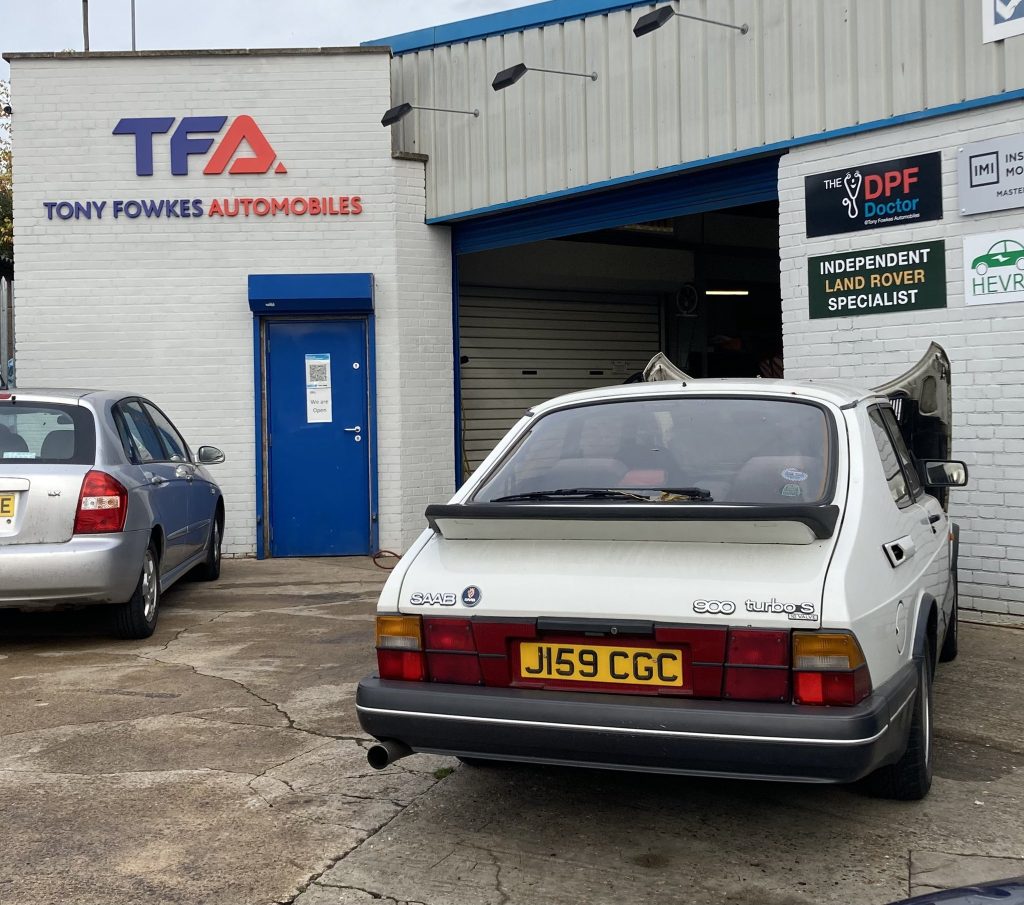 He needn't have worried. Mark was a fellow car enthusiast and was delighted to reunite Ashley with his car. Aside from a broken passenger door lock and the ignition wires pulled out, the Saab was just as Ashley had left it. A massive relief, considering it could have been stripped, crashed or burnt-out.
The next problem was how to move it. His friendly tow truck driver was otherwise engaged, and the AA refused to help due to the car being untaxed. Ashley registered the Saab as off the road (SORN), along with cancelling his residents' parking permit and ULEZ certificate, in the hope that it would trigger any cameras in the local area. Unfortunately, it's not possible to tax a car declared SORN until five days have passed, so Ashley was stuck in limbo.
Eventually, he managed to transport the Saab to a local specialist, but only after he was taught how to hot-wire a car. "I love cars and I love driving them," he confesses, "but how they work is a complete mystery to me. I called my mechanic who talked me through the hot-wiring process. Somehow, I did it!"
The car is awaiting repair and a few little jobs. "I'll be fitting a Tracker, because not using the Saab would be like letting the thieves win. I don't want to be too scared to own and park a car I love driving," he told us.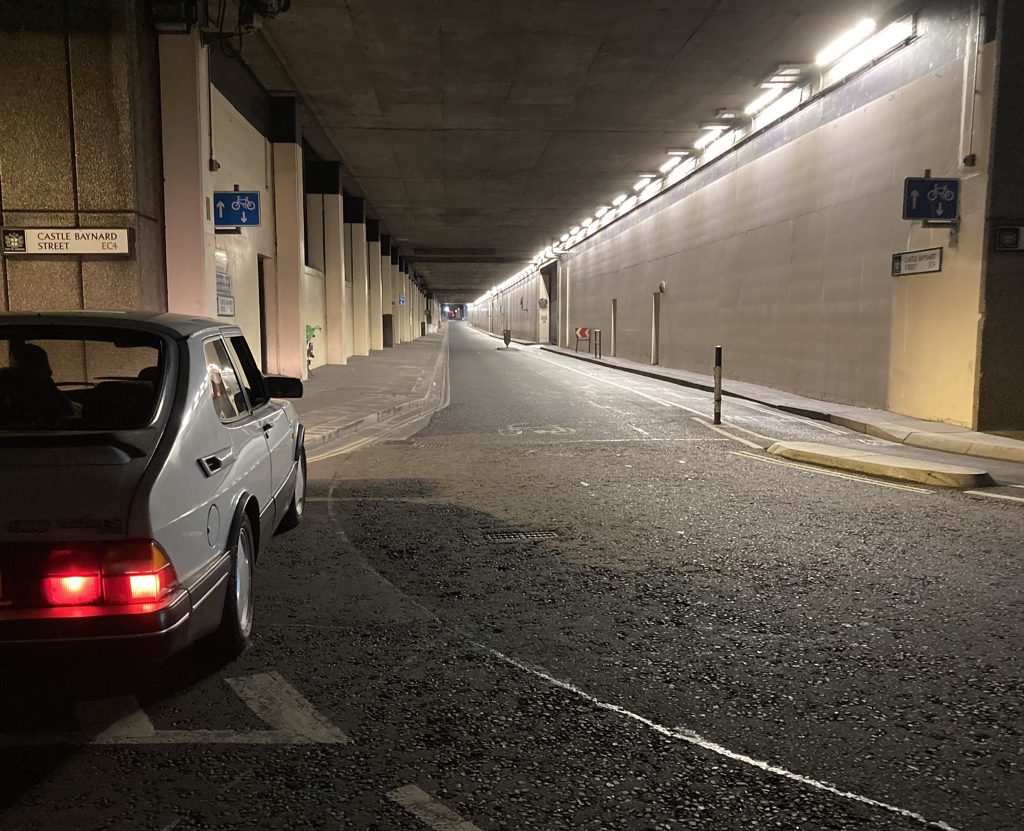 Ashley describes the 900 Turbo, which he has owned for six years, as the perfect daily driver. "It's great on motorways, the boot is large enough for a trip to the tip, and the Abbott Racing exhaust makes a brilliant noise. You'll often find me winding down the windows in a tunnel, because I'm just a big kid."
Not every stolen car story concludes with a happy ending, but this is a prime example of social media being a force for good. There's no doubt that everyone who shared Ashley's plea played a part in finding the Saab, which will soon be back home making great noises in London's tunnels.
"If I had to choose one car to spend the rest of my life with, it would be this Saab. I can't thank everyone enough for their help in reuniting me with my beloved Saab," he concludes.
Read more
Buying Guide: Saab 900 Turbo (1979 – 1993)
Escape to the garage: Check out these perfect pads for car enthusiasts
'Car cannibalism' hits drivers in Scotland and West Midlands