If you've never really recovered from Porsche replacing the 356 with the 911 in 1964, then perhaps the brand's latest concept car will finally redress the balance.
The Porsche Vision 357 is is the 356 as it might look when given the continuous, evolutionary development path that the 911 has had in nearly sixty years of production, and celebrates the 75th anniversary of that first Porsche-branded sports car.
How much is your car to insure? Find out in four easy steps.
Get a quote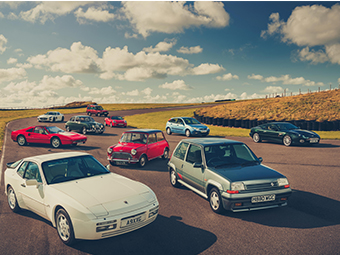 Recognisably a Porsche, it's also not difficult to pick out the 356 cues in the design, with a much greater curve to its profile than the elongated 911, a smaller, more bubble-like cockpit, and minimal ornamentation – at least above the distinctly modern lower half, with its front splitter, side skirts, and rear diffuser.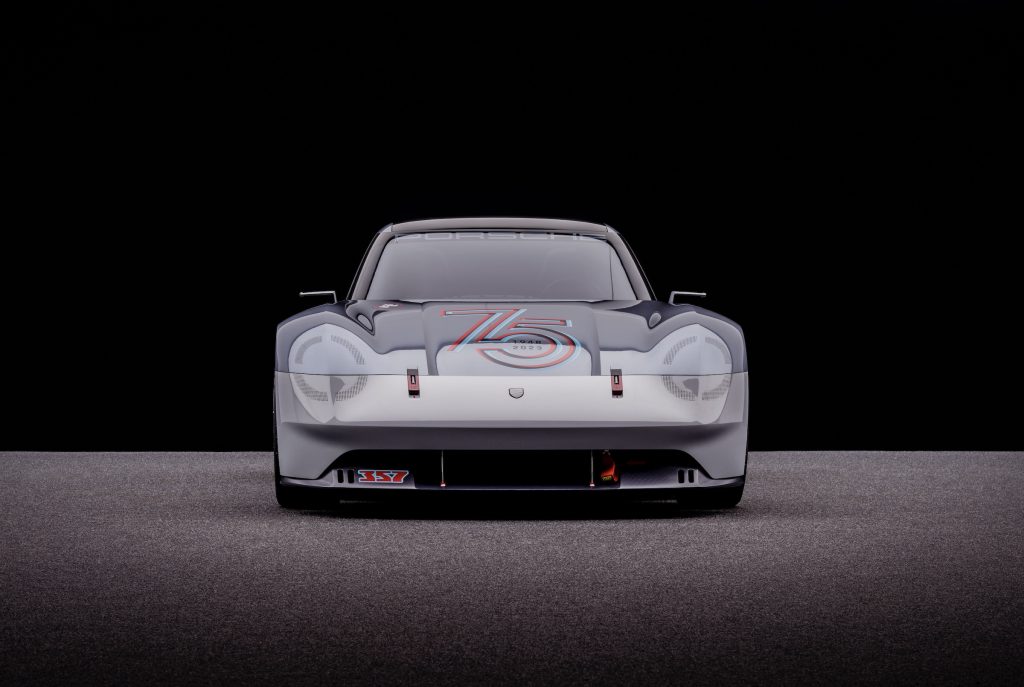 The windscreen is heavily curved, something that wasn't even possible with the original 356 until 1952, when the split screen was replaced by a single pane. The lights are a neat touch: hidden in the bodywork at both ends, and only becoming apparent when illuminated, while the third brake light sits in the 356-style rear grille.
You wouldn't know it by looking but there's a Porsche 718 Cayman GT4 RS underneath all that, which simultaneously makes sense (given its sub-911 size) and also creates one key difference between the Vision 357 and the 356 it's paying homage to: the cylinder count.
356s were, of course, four-cylinders, a layout used only in the lower end of the Boxster and Cayman ranges. Neither quite has the wallop of the GT4 RS's 493bhp, naturally-aspirated four-litre flat six of course, but it's fair to say the soundtrack won't quite hit the same beats as the early sports cars.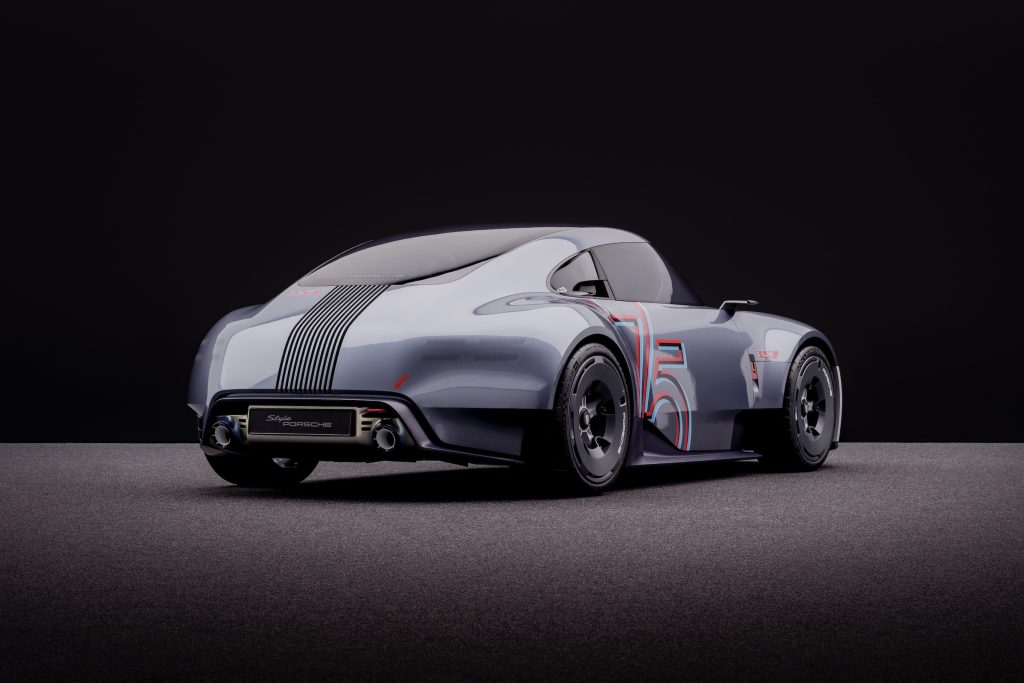 Likewise, magnesium wheels measuring 20 inches in diameter are a notably modern touch, as are their carbon fibre trims and centre-lock nuts, but the design, if you squint a little, does resemble the large bolt-on rims that early drum-brake cars used.
Besides the graphics, materials and modern aerodynamic elements, there's one more feature that drags the Vision 357 very much into the 2020s: it's been designed to use e-fuels, one of Porsche's pet projects and potentially, a significant factor in keeping not just modern sports cars but also combustion-powered classics – like this Jaguar E-type that we drove using sustainable petrol – on the road.
There's little chance of bringing the 356 back for real, and given the styling of this homage is likely to divide opinion – we're undecided, but it's sure to improve with exposure – maybe that's for the best. But given how few car makers have this kind of history to draw from, we certainly don't blame Porsche for trying.
Read more
Porsche elevates its 2000s models to classic status
Porsche 911 Dakar: A 911 that fears no desert, trail… or kerb
Icon vs Underdog: Porsche 993 Turbo vs Porsche 996 Turbo