Renault is continuing to celebrate five decades of the R5 by unveiling a tribute to its rally special Turbo and Turbo 2 models. The new version is, of course, fully electric, but has still been designed for driving fun or "wilful exuberance", according to Renault design boss Gilles Vidal.
A development of the 5 EV concept that debuted last year, the R5 Turbo 3E is a two-seater, rear-drive racer with a motor on each wheel providing a combined output of 375bhp and fed by 42kWh of batteries in the middle under the floor.
It's built on a tubular chassis, features an FIA-approved roll cage, Plexiglass windows to save weight, and has a 50 degrees of steering angle for creating – and presumably to assist with holding – alarming angles on a drift course.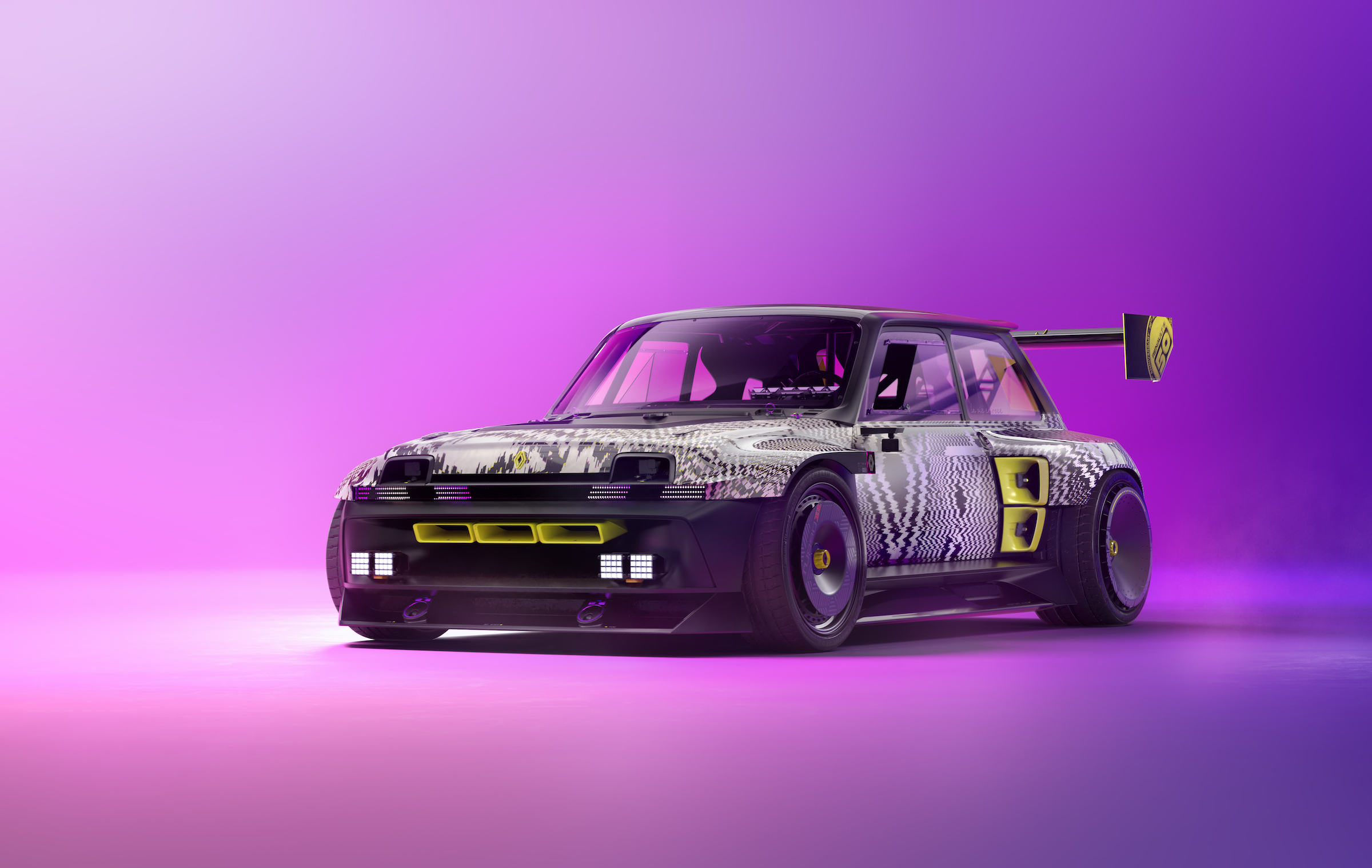 The cabin features Sabelt seats, race harnesses and steering wheel, a drift stick, and a grey/black/yellow tartan trim. Better still is the instrument cluster: a Tetris-like arrangement of square pods, echoing the madness of the original Gandini interior.
Just like Renault's original rally cars the boxy 5 goes big on cooling air intakes, but goes even bigger on the aero, with a wing that wouldn't look out of place on a BriSCA stock car hanging off the sloped tailgate. Deep sills and a ground-scraping front splitter ensure it's not just the rear end doing the work.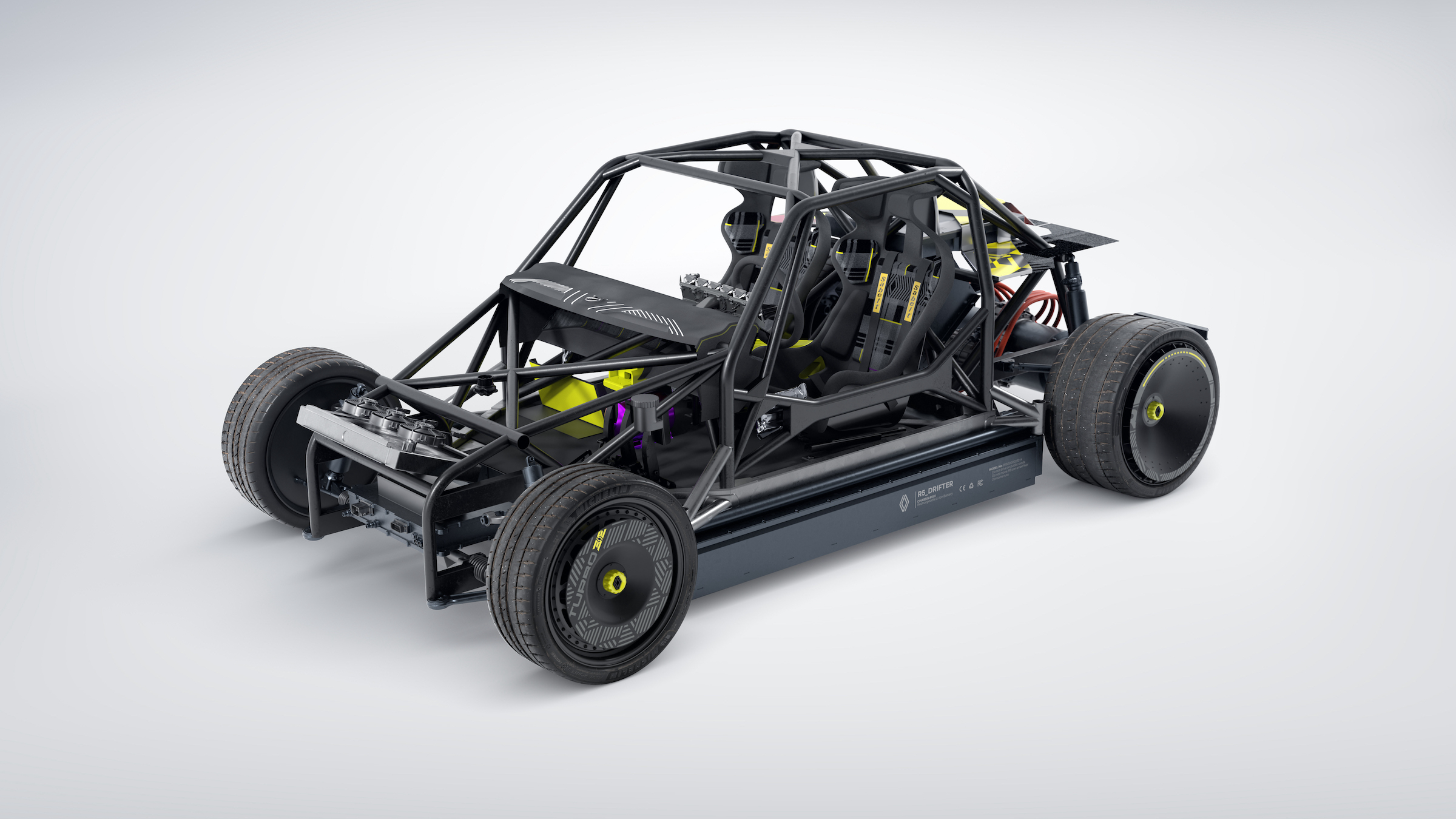 The Turbo 3E has been built for a generation raised on video games and YouTube, so Renault has managed to squirrel away mountings for ten GoPro cameras to capture those web-friendly crashes, while driving modes including "Free play", "Turbo", "Track Invader, and "Donut". The car makes its public debut at Chantilly Arts & Elegance in France on September 25.
Renault is really hammering its heritage in an effort to make electric cars more interesting, having already shown a cute 5 EV concept, and with a new 4 due to be revealed at the Paris Motor Show in October.
Leaning on its motorsport history should gain the approval of nostalgic of old school enthusiasts and a younger audience of gamers and "content consumers" alike – much like Hyundai's N Vision 74. It's just a shame that there's little chance of either entering production.
Read more
The Renault R5 Turbo is smoking hot | Revelations with Jason Cammisa
5 mid-engined Renaults that left drivers in a spin
Interior designer's Renault 4 is a mobile lounge