In 1997, Subaru won the World Rally Championship with its Prodrive-prepped Impreza. Now, 25 years later, the British rally firm is launching a limited run of 25 restomod models called the P25.
Details are still a little thin, but Prodrive says the car will have more than 400bhp, a six-speed semi-automatic paddle-shift transmission, and a carbon fibre body styled by Peter Stevens. It will be based on the Subaru 22B with engineering overseen by David Lapworth, who was in charge of the WRC-winning car, and unveiled at this year's Goodwood Festival of Speed.
How much is your car to insure? Find out in four easy steps.
Get a quote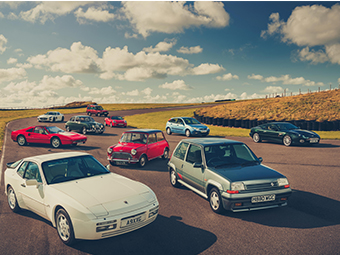 "The original 22B Impreza is considered the most iconic of Subarus and highly sought after. We wanted to enhance everything that made that car so special by applying the very latest technology to create our own modern interpretation of a car that's established a place in motoring history," says Prodrive boss David Richards.
Prodrive is no stranger to tweaking and tuning road cars to perfection however, with a history of everything from extracting the best from cars that lacked sparkle from the factory, to building up special high-performance models virtually from scratch.
Subaru specials: 1995 Impreza Turbo McRae Series, 1999 Impreza RB5 and 2000 P1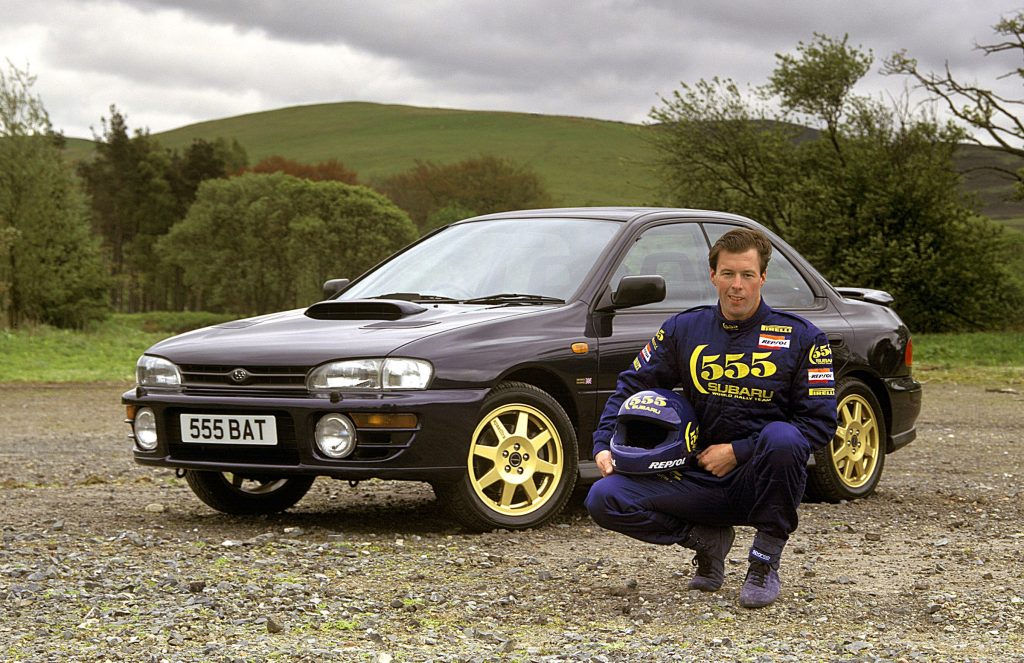 To capitalise on Prodrive and Subaru's stage successes, the two firms collaborated on a number of road-friendly special editions. First up, to celebrate Colin McRae's drivers' title in 1995, were 200 Series McRae models, based on the standard Impreza Turbo but with a mid-range boost, gold Speedline alloys, Recaro seats and uprated suspension.
Four years later, when Richard Burns won his WRC title, Subaru sold 444 Imprezas dubbed 'RB5', with an optional Prodrive Performance Pack to increase power and Prodrive suspension for upgraded handling.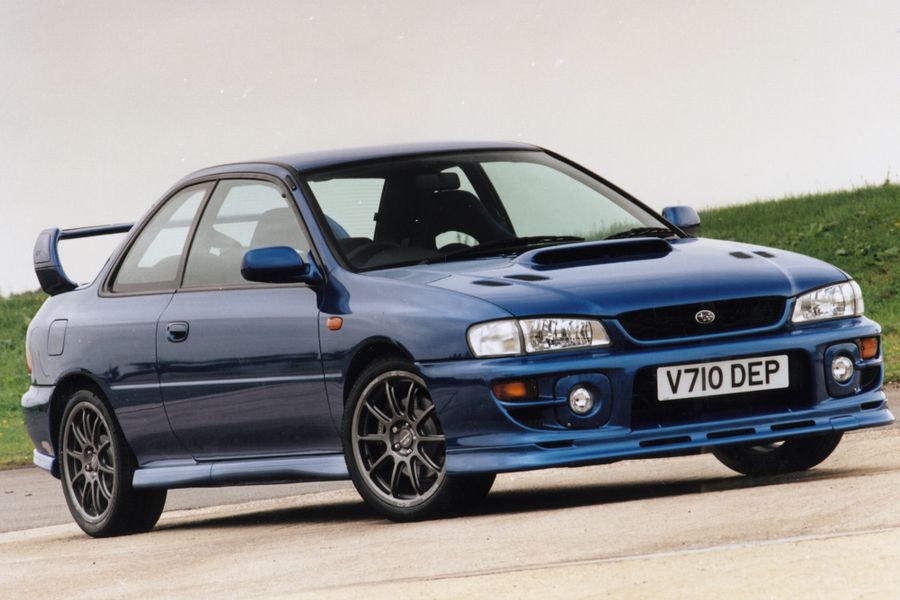 However, in 2000, it was the run of 1000 Prodrive P1s, based on the Japanese market Type R two-door, that marked (until now) the high point for Prodrive and Subaru road cars, with its wide body, OZ alloys, modified suspension, and an STI-standard 280bhp motor.
The 2004 WR1, built to celebrate Petter Solberg's WRC title and several other later models may have packed more punch, but it was the Peter Steven's designed wide-bodied P1 that stuck in the public's imagination as the most impressive Impreza from Prodrive.
Cornering the market: 2006 Mazda RX-8 PZ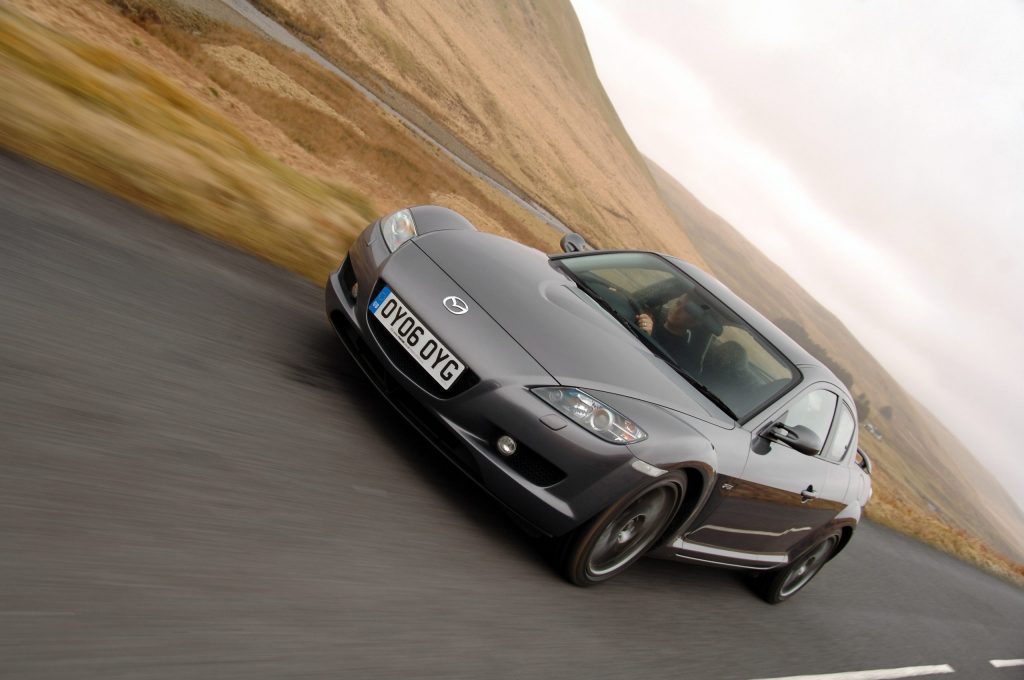 The Mazda RX-8 had already been on sale for a couple of years, offering four-seats, "freestyle" doors, and, of course, rotary power, when Mazda UK sought Prodrive's help to spice it up a little in 2006. The Banbury boffins wisely left the engine alone and set to work on the suspension, creating the RX-8 PZ.
Eibach springs and Bilstein dampers replaced the standard items, significantly stiffening and lowering the car, while unique alloy wheels and a new rear silencer were also added. It was a pricey upgrade, but made for a significantly more satisfying drive, and 800 were sold.
Adding adrenalin to Alfa Romeo: 2008 Brera S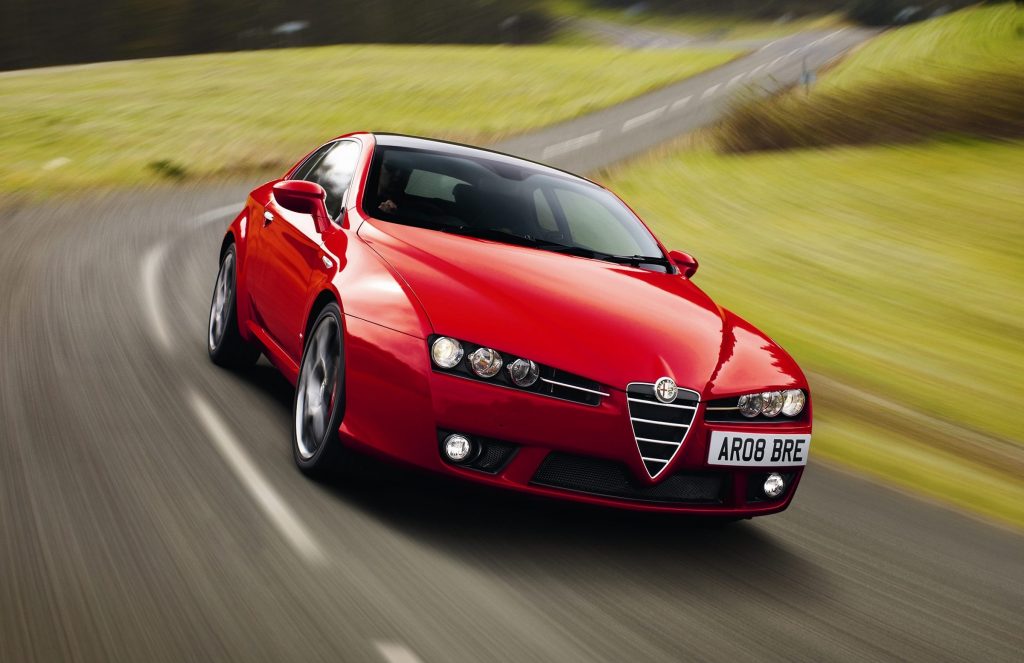 The Alfa Romeo Brera was a concept car made real. However, its gorgeous looks were let down by a rather lacklustre driving experience, and Alfa Romeo UK felt that it wasn't doing the brand's sporty reputation much good as it wallowed and lurched though Britain's country lanes.
A large cheque was written to Prodrive, which spent a year developing a chassis setup that the car deserved. Lower and stiffer Eibach springs were installed, along with Bilstein dampers and Brembo brakes, while V6 versions were delivered as front-wheel drivers only, shedding significant weight. The car was completely transformed for 2008, finally driving as beautifully as it looked for the 500 lucky Alfisti who bought one.
Unleashing the ultimate Range Rover: 2011 Autobiography Ultimate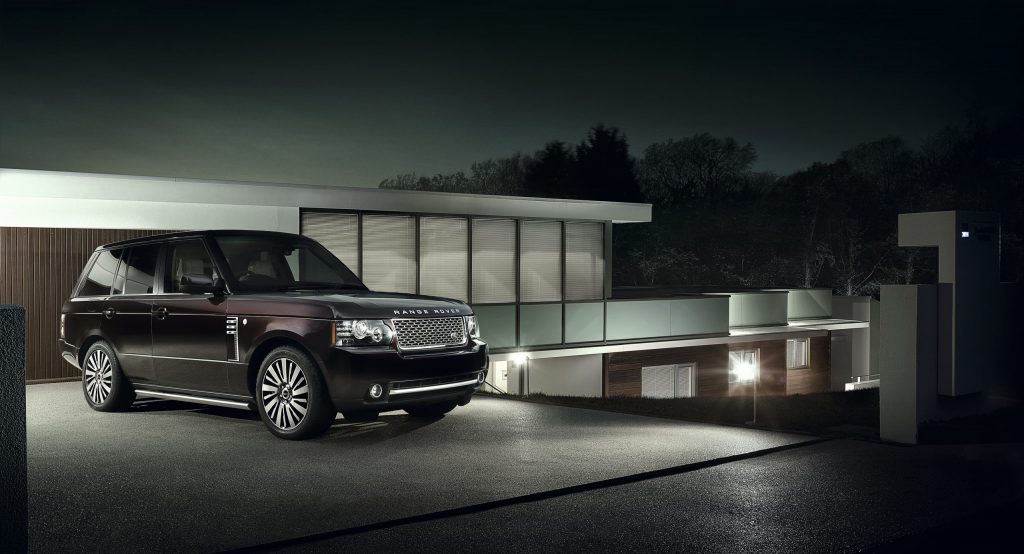 Although performance enhancement is what Prodrive is best known for, the firm's ability to produce low-volume, hand-built models attracted the attention of Land Rover in 2011.
The Range Rover Autobiography Ultimate was to be the most luxurious Landie ever, with – among other plush points – a yacht-deck teak loadspace and iPads for rear passengers to play Angry Birds from their individual electric seats. The original run was set at 500, but Prodrive ended up building 714 of them.
Carbon for McLaren: 2013 P1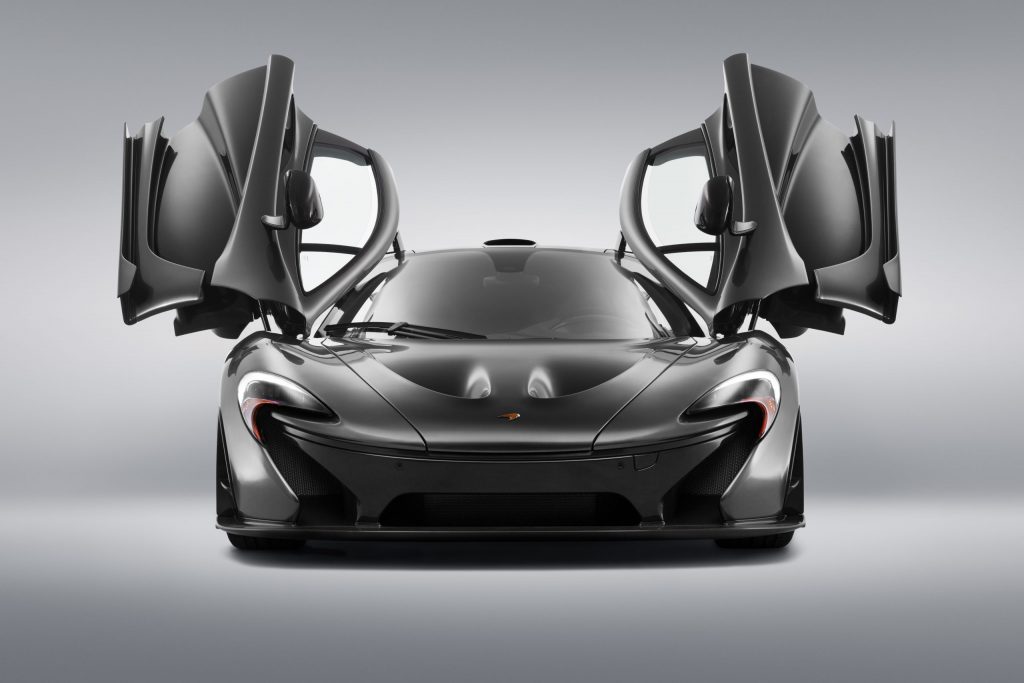 The Subaru (above) wasn't the only P1 that Prodrive had a hand in. McLaren's 2012 hybrid hypercar had its carbon fibre bodywork and interior made by Prodrive in Banbury, although the cars were assembled in Woking.
A raider for the road: 2021 Prodrive Hunter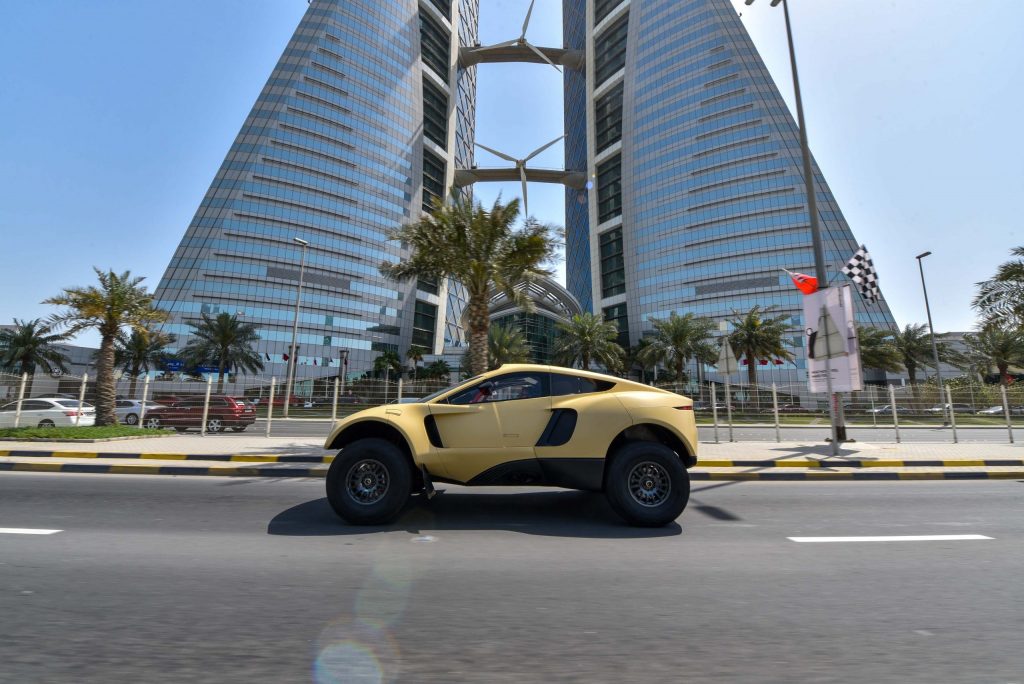 In 2021, Prodrive announced it would build the Hunter – the world's first all-terrain hypercar. Essentially a road-legal version of the Bahrain Raid Xtreme machine built for Sebastien Loeb to tackle the Dakar rally, this 600bhp all-wheel-drive monster had its styling tamed a little by Ian Callum.
It was a little more user-friendly than the average rally raid vehicle, with a six-speed paddleshift transmission replacing the race-spec sequential gearbox, but otherwise retained the speed and off-road ability of the Dakar car.
The prototype that caused Clarkson to lose his lunch: Prodrive P2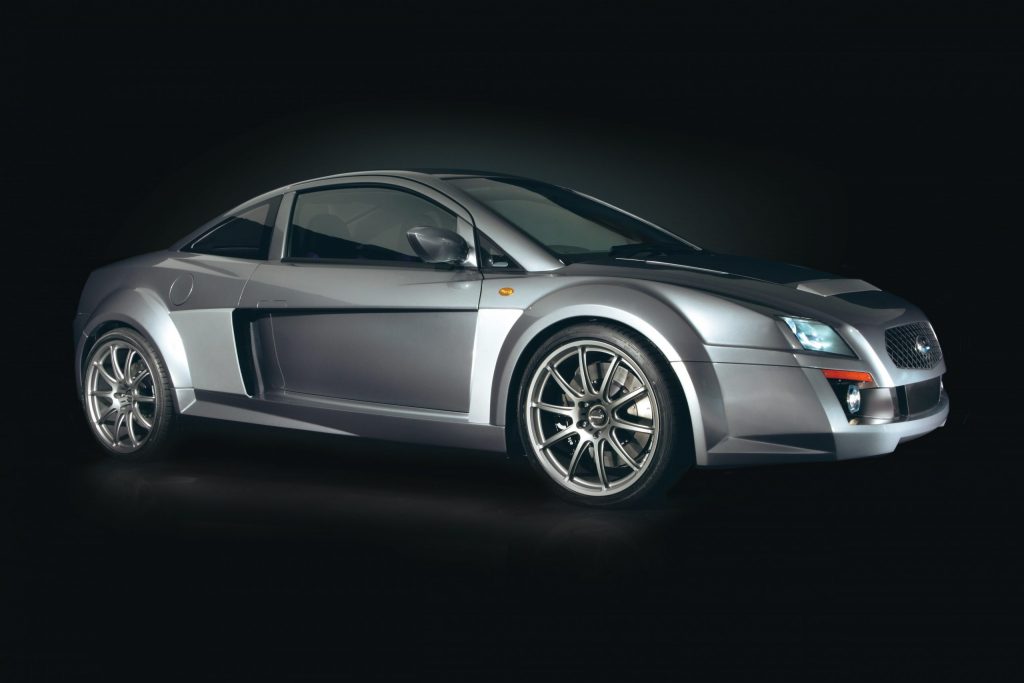 In 2006, Prodrive revealed the P2 – a crazy concept that saw the platform of the Subaru R1 kei car fitted with a WRX STi engine and a host of Prodrive parts developed for racing, such as an anti-lag system and active centre and rear differentials.
The bodywork was by Peter Stevens – just as that of the P25 will be, and indeed the 22B on which the P25 is based. It was striking to behold as a result, but intense to drive – enough in fact to make Top Gear host Jeremy Clarkson lose his lunch…
This story was originally published on Hagerty US.
Read more
Our classics: 1996 Subaru Impreza Turbo
Your Classics: Winter runs in a Subaru Impreza 22B leave Chris Thorogood with a warm glow
Impreza WRC driven by Vatanen, McRae and Burns could be the most expensive Subaru ever sold at auction