The Porsche 912 has long suffered a reputation as a poor man's 911, but Budapest-based KAMM Manufaktur is seeking to make amends with the KAMM 912c – a lightweight restomod based on the four-cylinder machine.
The brand isn't doing things by halves, either. The KAMM 912c features an all-carbon body and Lexan windows to minimise mass and give it a sleek, seamless style.
How much is your car to insure? Find out in four easy steps.
Get a quote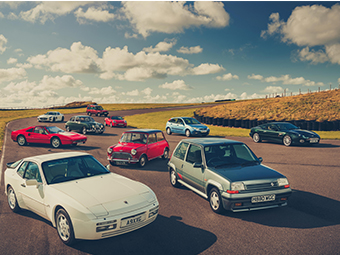 Underneath, the chassis and powertrain are completely refreshed, with the highlight being a 170bhp two-litre flat-four motor built by Swiss specialists JPS Aircooled. That's similar power to an early 2-litre, six-cylinder 911, and comes courtesy of a 10.5:1 compression ratio, Weber 44IDF carburettor, 123 electronic ignition, a stainless steel exhaust and KAMM's own carbon Carrera cooling, plus a 7200rpm red line.
The gearbox is a 901/2 five-speed manual with dog-leg first, operating through a ZF limited slip differential and a Porsche aluminium racing clutch. Suspension is by adjustable coilovers to KAMM's own specification, and brakes are a combination of 964 discs on the front and Brembo units at the rear. A drift-inducing hydraulic handbrake is there for sideways shenanigans.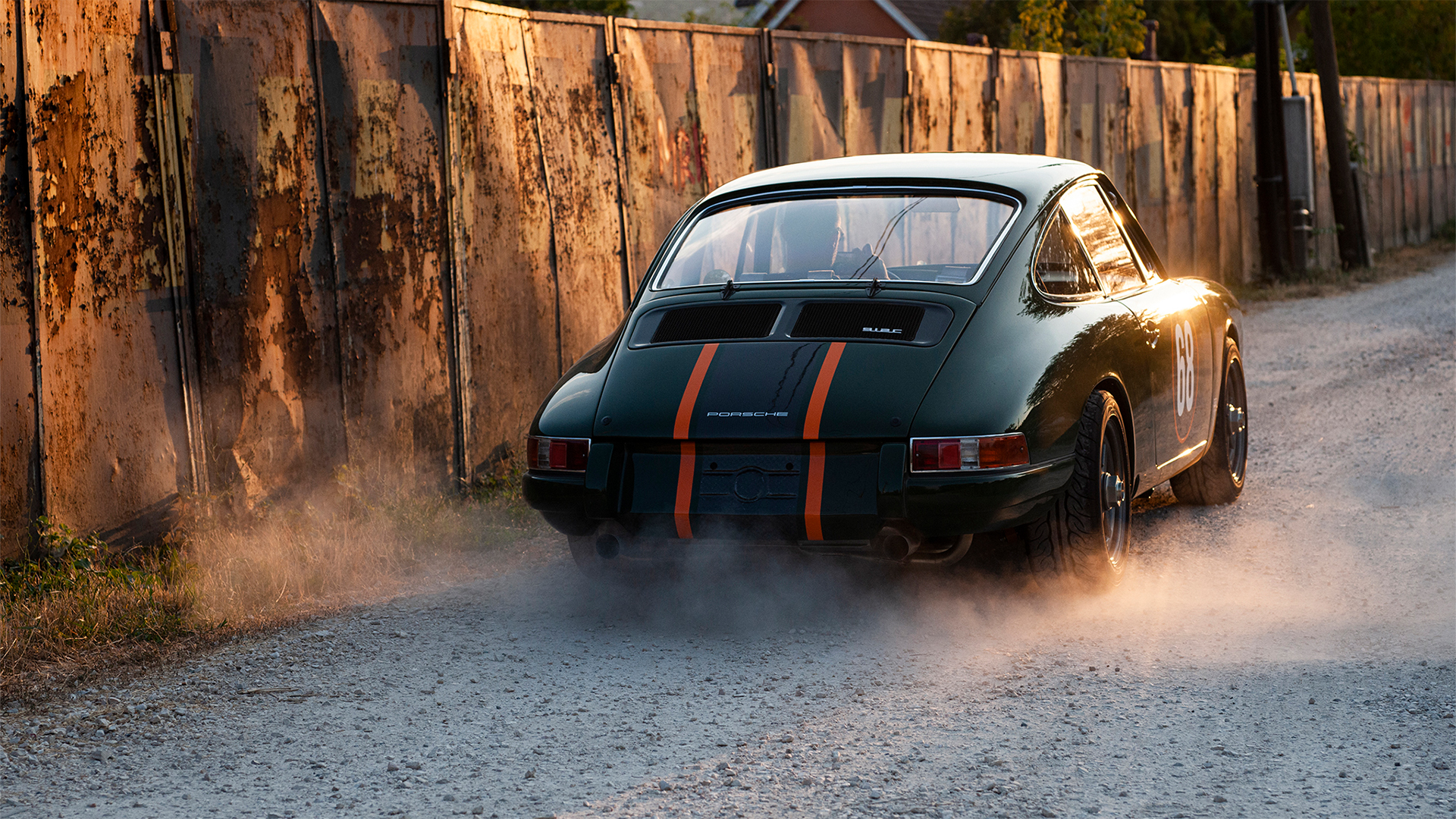 There's not much weight to overcome either – KAMM claims a figure of under 750kg, 100kg less even than the recently introduced Tuthill 911K (albeit with fewer cylinders to carry around). Centre-lock three-piece alloy wheels shod with sticky Yokohama AD08RS tires provide the car-to-asphalt contact. Inside there are carbon fibre seats, carbon trim, a Tilton pedal box, and electric air-conditioning to keep you cool.
Production is due to begin in 2023 with prices from €325,000 – just over £280,000 at current exchange rates. No small sum, but the market's current appetite for perfected Porsches seems boundless, so KAMM is sure to find more than a few happy customers.
There's no shortage of choice if you fancy a restomod 911. Singer, Paul Stephens, and even the electricians at Everrati all offer variations on the theme, so it's good to see the 912 getting some love. At half the weight of a modern Porsche 992 and with its revvy flat-four packing far more punch than Porsche ever planned, this looks like a very interesting alternative. And if you're curious to know more about the differences between a 912 and a 911, read our comparison drive, via this link.
Read more
After 20 years, is the Porsche Cayenne coming in from the cold?
7 restomods that ruled The Quail 2022
Your Classics: John Vater and his restomod Alfa Giulia