There are some drivers for whom only a manual gearbox will do. And there are others who, while understanding the benefits of a good automatic, still prefer the interaction a manual can offer a driver.
We suspect the kind of customers Modificata's new manual-swapped Ferrari 458 Speciale is aimed at might fall in the latter camp. Because while Ferrari builds some of the world's best dual-clutch gearboxes, the appeal of an open-gated manual is impossible to ignore.
How much is your car to insure? Find out in four easy steps.
Get a quote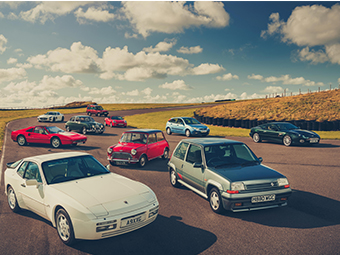 Since the Ferrari 458 Italia debuted in 2009, Ferrari's mid-engined V8 range has been a dual clutch-only affair. While it was a shame to lose the classic H-pattern manual, it was also understandable: even since the F355 more Ferrari customers had been choosing paddleshift transmissions, so the business case for a manual was diminishing.
And despite having an enviable history, Ferrari is not a company that tends to wallow in the past. As it developed quicker, more advanced, and technically superior transmissions, it was only natural to bin those occasionally recalcitrant old manuals in their favour.
When Ferrari ditched its old automated manuals (as seen in the 355, 360 and 430) for a dual-clutch in the 458, it finally felt like the technology was ready for the big time. Conveniently, it also suited the increasingly hyperactive character of these mid-engined supercars, with their alert steering and feral V8 engines.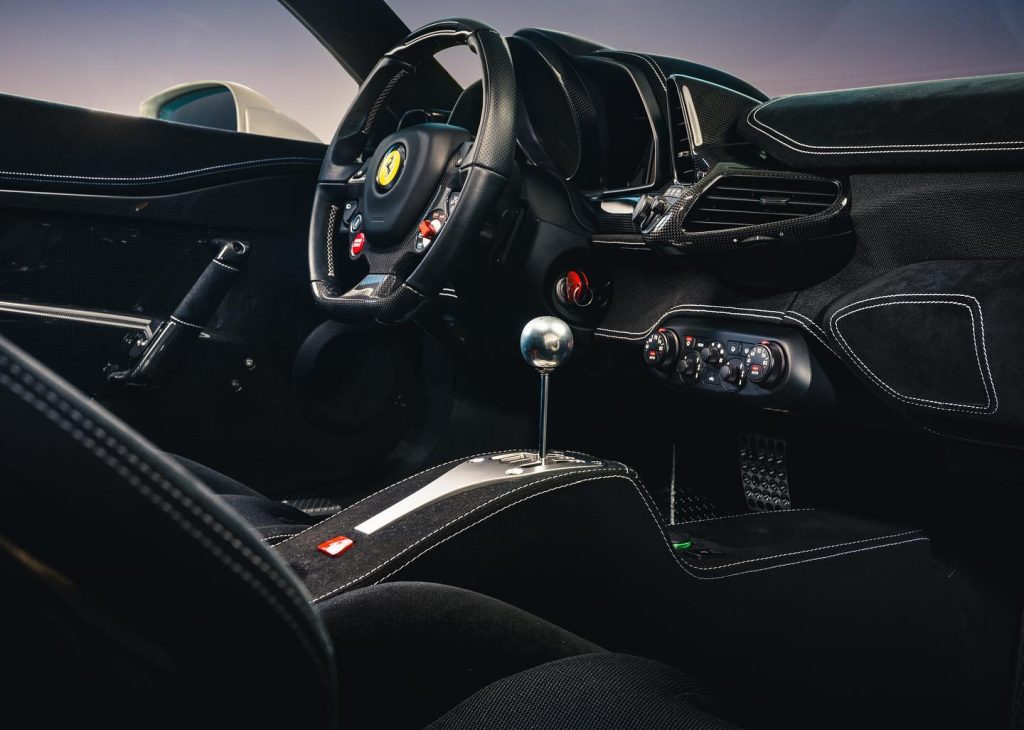 None came more feral than the 9000rpm 458 Speciale, whose lightning quick throttle response, enormous performance, and close gear ratios made the DCT the best tool to exploit the car's abilities. Essential, even.
Almost. Modificata, based in Miami, America, has converted hyperactive Ferrari supercars to manual before, including the Ferrari 360 Challenge Stradale. The key here isn't outright speed (not that most modern-era mid-engined Ferraris are short of that) but interaction. And good though they are, there's still room for improvement.
Modificata hasn't yet released technical details, but we'd imagine the gearbox derives from either the F430 or the first-generation Ferrari California, each of which offered a six-speed manual and share a variant of the Speciale's 'F136' V8 – albeit in lower states of tune.
The company says the conversion saves weight over the dual-clutch, and the engine's 9000rpm ability is present and correct. The conversion looks beautifully integrated too – while you lose the Speciale's stunning carbon transmission button flying bridge, the trimmed console that replaces it is hardly an eyesore, and appears to put the ball-topped gearlever just a hand-span from the steering wheel.
We're sure to see more of Modificata's Speciale soon – and it's not hard to imagine Speciale owners around the world knocking on the company's door even sooner.
Read more
Say a little prayer for me – I bought a 1983 Ferrari Mondial QV
Retro Rematch: Lancia Thema 8.32 vs Ferrari 308
Don't call me baby: The Dino 246 GT has magic in its blood