Look, it pains me as much as anyone, but the chances of Mazda building a true rotary-engined successor to the RX-7 are pretty slim. Launching a relatively thirsty combustion model just as everyone else is going electric might make a small band of enthusiasts cheer, but it's not a great corporate look in the early 2020s.
Mazda isn't ready to let sports cars go entirely though. Rumours circulate of an electrified follow-up to the MX-5, and now Mazda has revealed the new Vision Study, giving us hope that exciting cars won't disappear entirely.
How much is your car to insure? Find out in four easy steps.
Get a quote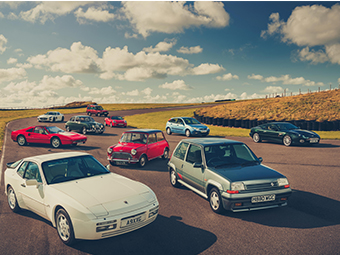 Realistically, even the Vision Study is unlikely to happen in the form we see it here, and the cynic might suggest it's been drawn up as a way to sell Mazda's dry "mid-term plan and management policy up to 2030". Look at the shiny car!
The 2030 plan is obviously very sensible: Mazda wants to be resilient in a changing automotive market, reduce costs, bolster supply chains, and continue research and development in relevant areas.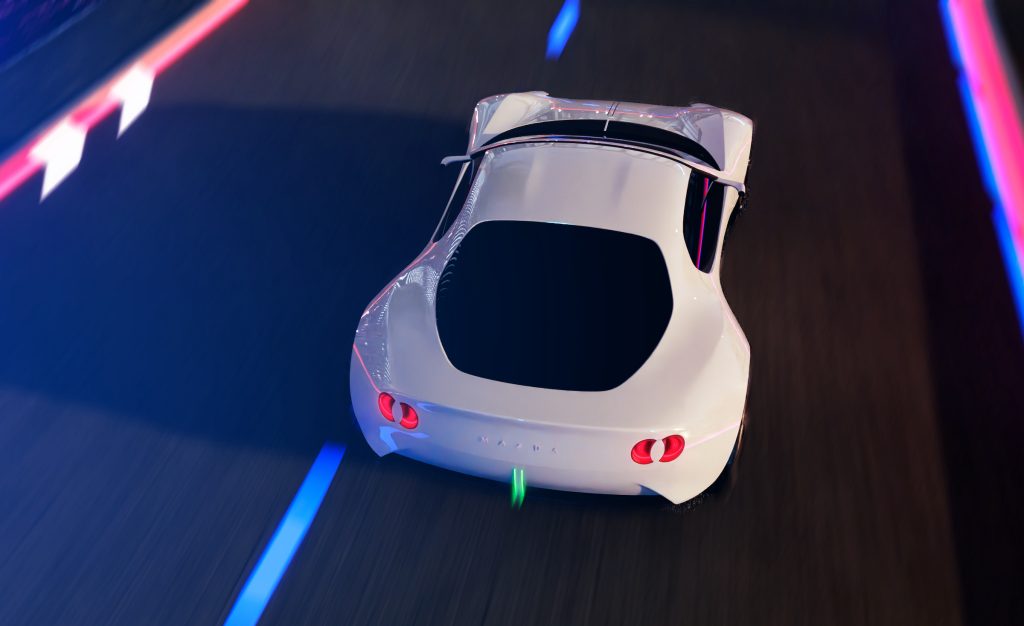 Between 2025-2027 the brand will increasingly concentrate on electrification, something that will continue further beyond 2027 and into 2030, and is doing so primarily with a small band of suppliers, rather than the route much of the rest of the industry is taking, which involves jumping into bed with other large automakers and spreading costs. Mazda has long been fiercely independent, and it looks like that isn't about to change significantly even as the industry evolves around it.
There's also a note in the 2030 plan about developing "human-centric advanced driver assistance technology". Normally we'd utter such a phrase through gritted teeth, but given Mazda is one of few brands to have prioritised function above flash in recent years, perhaps we can actually trust the "human-centric" aspect of their driver assistance tech.
Anyway, enough of all that: it's Pretty Car Time again. There's more than a hint of RX-7 in the Vision Study's flowing lines, though it's more cab-forward than the final FD-generation RX-7 (an example of which your author owns), and indeed the RX-Vision concept shown at the Tokyo Motor Show in 2015.
That car used a 2.6-litre, naturally-aspirated 'Skyactiv-R' four-rotor Wankel engine, but other than fleeting appearances in Gran Turismo games, Mazda soon went quiet on the car – it has served more as design direction for the subsequent Mazda range than any serious look at a future sports car.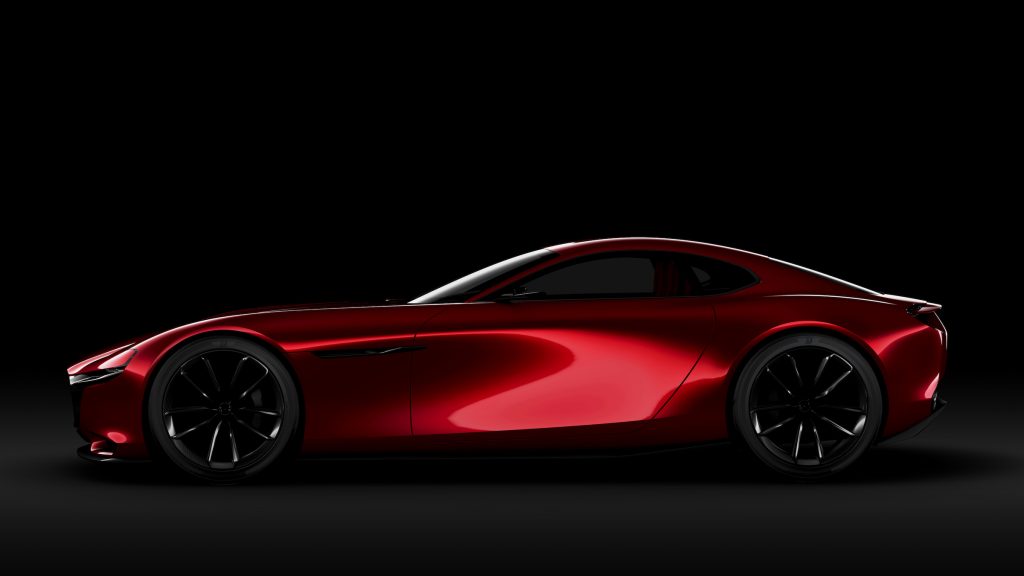 Expect the same with the Vision Study, which Mazda says "expresses Mazda's commitment to continue building cars that evoke excitement." You can interpret it mostly as a stylistic hint as to what the next MX-5 might look like, in details if not in form – not least as the Vision Study is a coupé and Mazda is resolute in its desire to keep the MX-5 an open-topped car.
There are no other details on the car, but it's fair to assume such a car would now be electric (those are still kind of rotary-engined, right?). There are a couple of neat nods to the RX-7 though – on a quick count, we spot subtle double-bubble roofline, rear lights evoking the dual round lenses behind later RX-7s' smoked lamps… and are those small pop-up front lights we see?
Mazda has taken a little longer to delve into electrification than most, partly on account of its minnow-like size in the global automotive market. But however it approaches the future, sports cars are in the company's DNA – and that will hopefully continue whatever ends up powering them.
Read more
Mazda starts making heritage parts for the RX-7
This MX-5 monoposto packs a modern-day punch
Not as quiet as you'd think: Electric Abarth 500e debuts