Mazda has expanded its factory heritage parts lineup to include second and third generations of the rotary-powered RX-7.
In 2017, the Japanese car company launched its parts re-manufacturing program for the Mk1 MX-5 roadster and has since expanded it to include over 1000 components.
How much is your car to insure? Find out in four easy steps.
Get a quote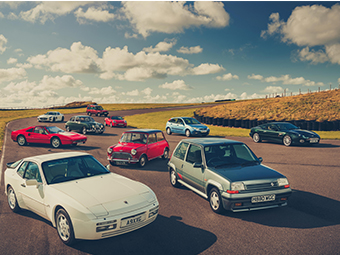 Owners of the second-generation FC3S RX-7 and acclaimed third-generation, FD3S RX-7s will, no doubt, be delighted to learn that initially 91 heritage parts are being offered. They're mostly perishable rubber items such as hoses, seals and bushings, along with various bolts and washers, but more advanced components such as a throttle position sensor for the 13B engine of the FD3S are also available.
Initially the new parts are only available in Japan, but the MX-5 program expanded to the UK. However, Mazda Europe and the UK are only likely to offer support for such a program if there is sufficient demand from the rotor-head community, according to a spokesperson.
Mazda's announcement follows Nissan's decision to offer a factory restoration scheme for the Skyline GT-R. Now JDM enthusiasts have even more to celebrate.
Via Hagerty US