The greatest ever rally driver in the greatest ever rally car; it's quite a headline. But that's what will happen when Sébastien Loeb gets behind the wheel of a Lancia Delta in this year's FIA World Rallycross Championship.
Neither aspect is quite as straightforward as it seems. Loeb's nine straight titles came in the World Rally Championship rather than in rallycross, while this Delta is a little different from the Integrale that won the World Rally Championship for manufacturers six years running in Group A form.
How much is your car to insure? Find out in four easy steps.
Get a quote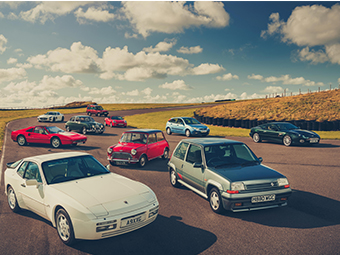 Loeb though is certainly no stranger to rallycross, competing for Peugeot in the sport between 2016 and 2018 and taking two wins and 15 podiums. This Delta meanwhile is special in its own right. Called the Lancia Delta Evo-e RX, it fits into WRX's current electric regulations, and it makes the kind of power you might have expected when Group B refugees filled the sport in the 1990s, with 400kW, or 680bhp.
Entered by Special One Racing, led by rallycross driver Guerlain Chicherit, the Evo-e RX was introduced in 2022. Like most current World Rallycross cars there's little of the original left in there, though it's based around a genuine Delta shell.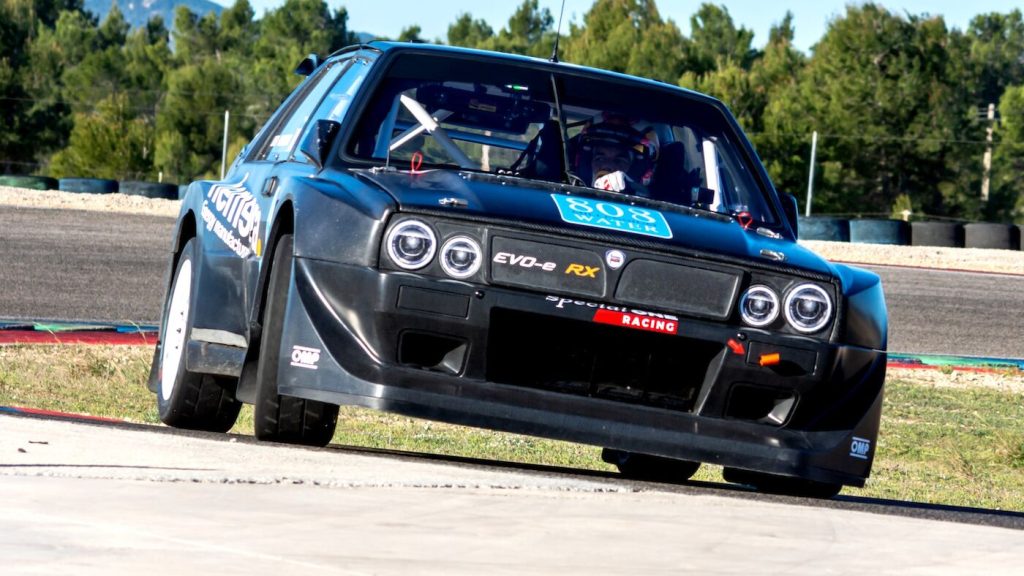 Still, it'll be a spectacular shape to see navigating the world's circuits – it's just a shame we're unlikely to see it in a Martini or Repsol livery of the kind that inspired Loeb himself all those years ago.
"I'm from a generation that was brought up seeing wins by Lancia Deltas in rallying," said the French driver, "so naturally I have a weakness for this car."
"I tried the car last December and was immediately won over by its dynamic qualities. I have great faith in this project and I can't wait to champion it on tracks around the world," he told FIA World Rallycross.
Special One Racing has committed to run a pair of Delta Evo-e RXs in the series for at least three seasons, with the first event of the 2023 season taking place in Montalegre in Portugal on 3-4 June. UK fans of Loeb, or the Delta, or just rallycross in general, can catch the UK round at Lydden Hill on 22-23 July – though the Belgian round at Mettet on 5-6 August or Estering in Germany on 19-20 August aren't that far away either.
Read more
Buying guide: Lancia Delta Integrale
Ad Break: This Lancia Thema's engine was something else
Lancia Fulvia: Driving a front-wheel drive great