It's no secret that the last few years have not been rosy for Jaguar and Land Rover. Sales have faltered and the company has found itself out of step with a rapidly changing market.
Recently-appointed CEO Thierry Bolloré, formerly of Renault, has today announced steps that give both luxury brands a clear vision for the future – and perhaps not surprisingly, it involves a heavy focus on electrification.
How much is your car to insure? Find out in four easy steps.
Get a quote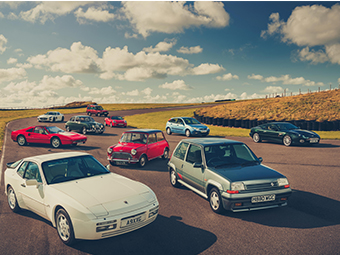 In other words, best get your orders in soon for V8 F-types and Velars because their days are numbered. Jaguar will be a pure electric brand from 2025 onwards, while the first all-electric Land Rover model will debut in 2024, giving the latter a good jump start on the UK's own plans to be fully plug-in from 2030.
Bolloré is calling the plan Reimagine, with Jaguar to be positioned as an all-electric luxury brand and the group as a whole aiming to provide not just vehicles but services. If that sounds a bit wishy-washy then there are at least set automotive plans, with six pure electric Land Rover variants alone (in theory, enough to supplant the entire current range). Hydrogen fuel cell vehicles are also on the cards.

On top of automotive electrification, the brand aims to be net carbon zero across its supply chain, products and operations, by 2039. Given the environmental impact of the sector as a whole, that's probably not unexpected.
Where it will leave some of Jaguar and Land Rover's more traditional models remains to be seen. The stalwart XJ, expected to debut as an all-electric model this year, has been canned, and whether Jaguar chooses to replace the flagship F-type sports car is unclear.
Other models, like the XE and XF, will presumably live out their twilight years to be replaced by alternatives by 2025, while existing production facilities may be repurposed over time.
If there's a kernel of hope for those who remain unconvinced by electric power, it may come from the past. JLR has never leaned more heavily on its heritage than over the last few years, so we're looking forward to seeing greater focus than ever on Jaguar and Land Rover Classic. Though perhaps don't hold out any hopes of a continuation X-Type…