Stop us if you've heard this one before: A rare Porsche 550 Spyder once owned and raced by a pioneering female driver has been discovered after a long hibernation and is expected to sell for millions.
Only 15 months after a 1955 Porsche 550 Spyder (#550-0069) was uncovered in a California shipping container and later sold for an estimated $4.5m (£3.66m), a 1956 550 Spyder (550-0079) has been discovered in a barn in the Swiss countryside.
How much is your car to insure? Find out in four easy steps.
Get a quote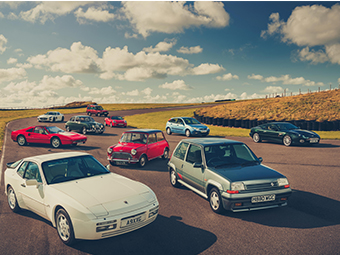 The Porsche, one of only 90 examples built from 1953–56, will cross the block at Gooding & Company's London Auction in September. According to Gooding, the car's original 550-kilo aluminium body and four-cam, flat-four engine were removed in the 1960s and, in an attempt to upgrade the race car, replaced with an alloy Porsche RS60 body and new factory mill.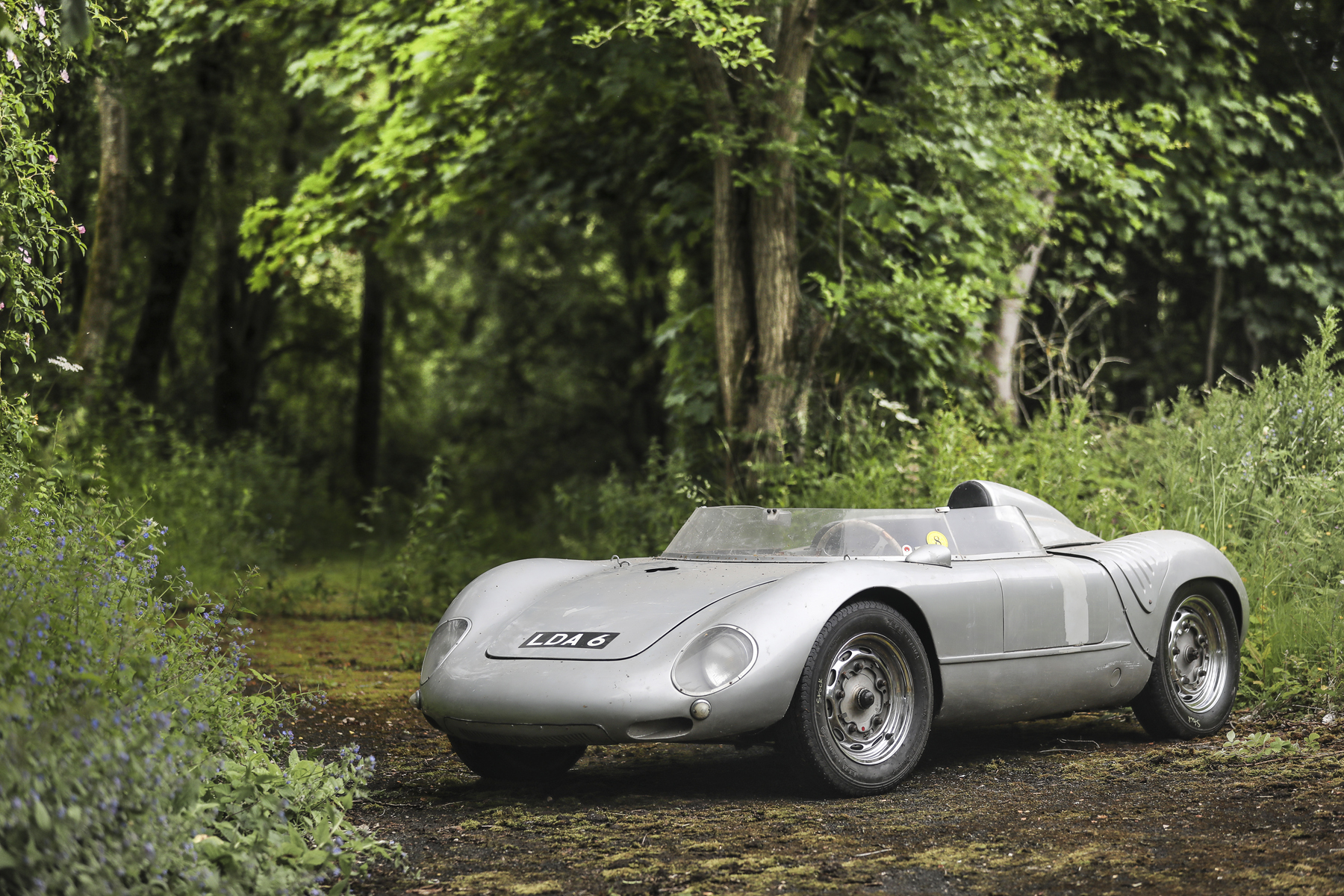 The unrestored car carries a pre-auction estimate of £1,250,000–£1,750,000. That's less than an original-configuration 1955 Porsche 550 Spyder in #4 (Fair) condition, which is valued at $2.3m (just shy of £1.9m). Regardless, these iconic, 550kg aluminium-bodied 550 Spyders rarely make their way to the public auction, and when they do, they sell for big money. At Pebble Beach four years ago, a '55 changed hands for $4.5m.
Many enthusiasts are familiar with the 550 because Hollywood legend James Dean was driving one (550-0055) when he was killed on a California highway in 1955, but the cars are significant for reasons way beyond that. They were purpose-built competition cars that elevated Porsche's motorsport status in the 1950s.
"The 550 Spyder was the car with which Porsche doubled down on its racing efforts," says senior Hagerty auction editor Andrew Newton. "Its dozens of race victories all over the world established Porsche's early reputation as a builder of giant-killers that could dominate the small-displacement categories and occasionally challenge for overall wins against much larger and more powerful cars."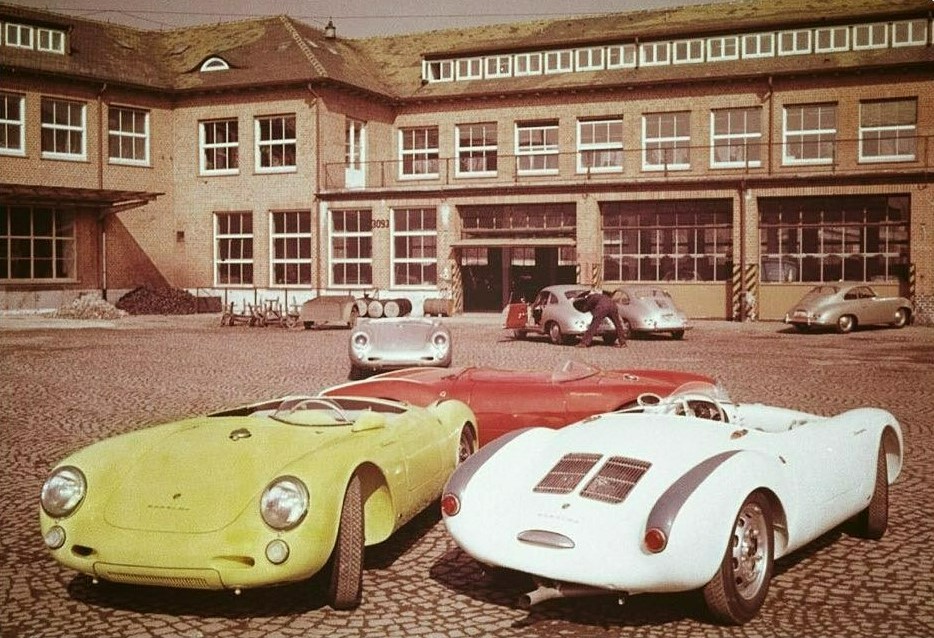 According to type550.com, 550-0079 was completed on February 2, 1956, wearing red paint with white darts, a beige interior, and fitted with engine #P90080. It was used for a promotional photo shoot outside the Porsche factory that displayed the range of colours available. Shortly thereafter, the car's bonnet was painted white for its new Swiss owner, Rita Rampinelli, who was a pioneer in female motorsport.
Rampinelli first entered the Spyder in the Saint-Ursanne-Les Rangiers race in June 1956. She raced the car until September 1956, when she sold it to fellow Swiss racer Heinz Schiller, who ran it at Avus, Monza in Italy, and in a number of Swiss events. Edouard Margairaz bought the Porsche in mid-1958 and raced it in a multiple hillclimb events in Switzerland.
Paperwork accompanying chassis 550-0079 suggests that the car eventually passed through the hands of famed Swiss Grand Prix winner and former F1 ace Jo Siffert and was later owned by Herbert Kuke, who sold it to the consignor's family in July 1982. It has remained in its current ownership since then, belonging to a renowned collection in the UK.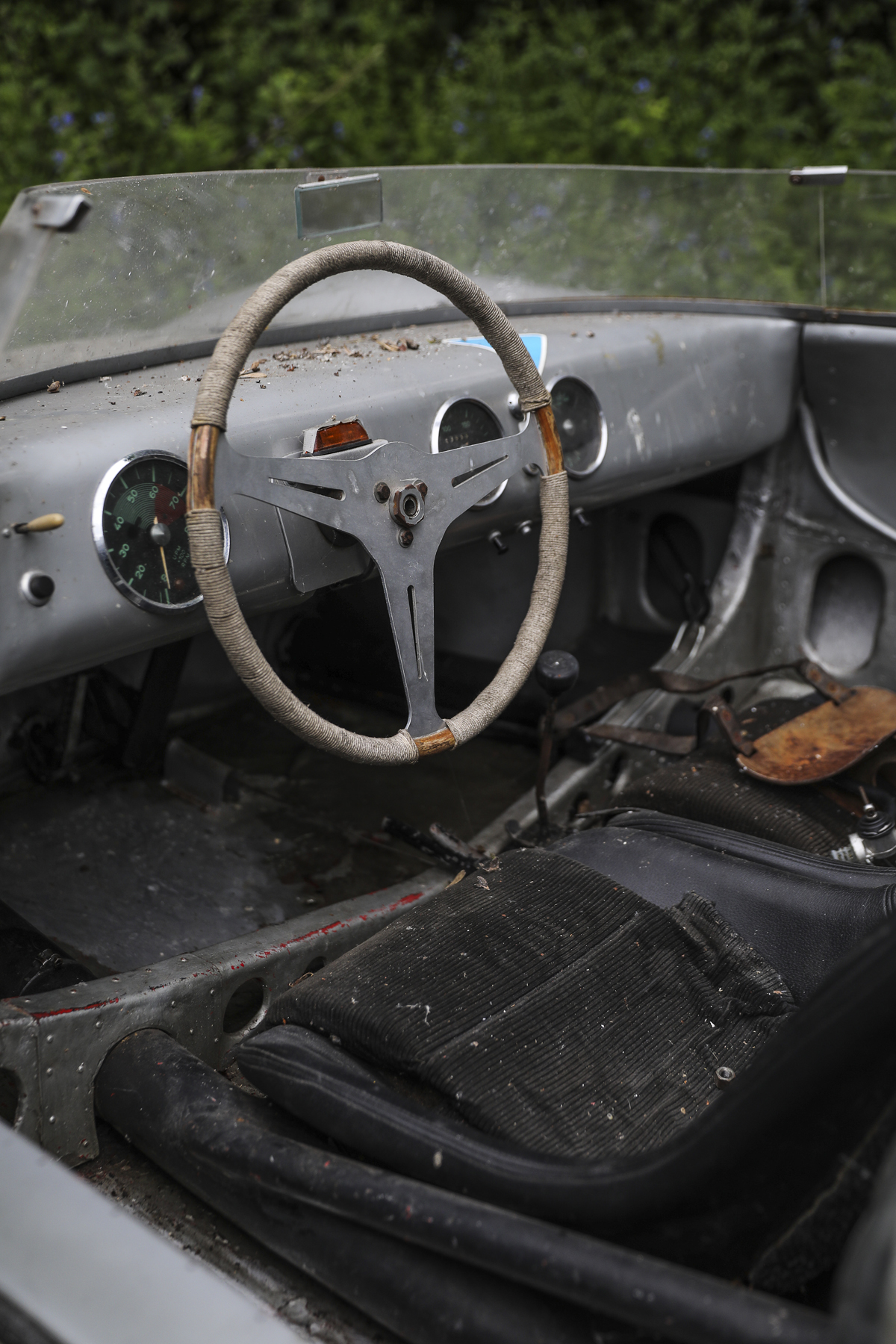 A true barn find, Gooding says this 550 Spyder has been mainly kept out of the public eye and has not seen the light of day for nearly 35 years, save for two appearances in the 1980s at the Oldtimer Grand Prix and a historic race at Zolder.
"Chassis 550-0079 has good but not exceptional history and it wears some later upgrades, but it is the real deal," Newton says. "It goes to show that despite all the publicity that surrounds big-money barn finds like this, there are still million-dollar cars hiding behind closed doors, waiting to be discovered."
It's a story we never get tired of hearing.
This article originally appeared on Hagerty US.
Read more
Making monsters with Jonny Ambrose, the master of skeletal car sculpture
A few things to know before stealing my 914
Porsche: Benchmark on the road and in the market