It hasn't escaped the attention of organisers at Goodwood that Nigel Mansell's Formula One World Championship win took place 30 years ago – and to that end, 'Our Nige' will be guest of honour at this year's Festival of Speed from 23 to 26 June.
The historic West Sussex racing venue is to revive 'Mansell Mania' over the Festival of Speed's run, reliving his greatest moments in competition, and reuniting him with 'Red 5', the game-changing Williams-Renault FW14B in which he won the 1992 Formula One World Championship – including a best-of-season second-place joust at Monaco with Ayrton Senna.
How much is your car to insure? Find out in four easy steps.
Get a quote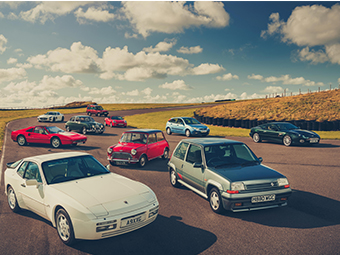 Mansell will also take to the Goodwood Hill in a number of his other memorable F1 cars, including the 'back to basics' Lotus 91 (driven by Mansell during the 1982 Formula One championship, and the basis of the 'active ride' 92) as well as the Ferrari 639 test car and 640/F1-89 (raced by Mansell during the 1989 Formula 1 season).
There were of course other memorable finishes in Mansell's career – the 1991 F1 British Grand Prix win (best remembered for giving Senna a lift back to the pits at Silverstone) and his outright win for Newman/Haas Racing in the CART IndyCar World Series, the year after his F1 championship victory.
Of the Festival of Speed however, he said: "I'm thrilled to be coming to the Festival of Speed this year! It's always a wonderful event and I'm looking forward to getting behind the wheel of some of my cars again and celebrating 30 years since my World Championship with all the Goodwood fans."
The Duke of Richmond added: "As we prepare to celebrate the 'Masterminds of Motorsport', I am delighted that Nigel will be joining us at the Festival of Speed to celebrate his incredible achievements in Formula 1. We know our fans will be eager to see Nigel in action on the Hill and have a chance to applaud his historic career."
Read more
Drivers on Drivers: Martin Brundle ranks Mansell, Senna and Schumacher
Video: 9 high-octane highlights from the Goodwood Festival of Speed
The likely lads in a lock-up who made it to the F1 grid