The designer of the original Lotus Elise has teamed up with British battery-maker Nyobolt to create a revolutionary roadster.
Julian Thomson, who is now design director at GM Advanced Design Europe, says he has always wanted to evolve and modernise the design of the Elise that he first penned in 1994. Thomson was approached by Nyobolt in 2021 to create a vehicle to showcase its ultra-fast-charging battery technology, and he invited design and engineering firm Callum to the party to develop the prototype.
How much is your car to insure? Find out in four easy steps.
Get a quote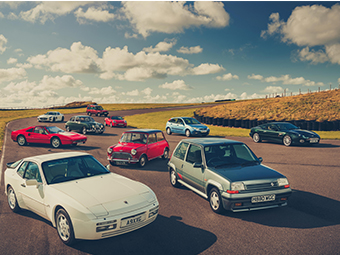 Obviously this isn't the first time the Elise has been used at the base for an electric vehicle, as the original Tesla Roadster used the lightweight Lotus platform to make the most of its 5 kWh battery pack. The new concept actually uses a smaller 35kWh hour battery to keep its weight under a tonne. That limits driving range to just over 155 miles but the Nyobolt tech means its lithium-ion batteries can be fully-recharged in just six minutes, using existing charging infrastructure. Nyobolt says it has taken a  "systems level approach to develop batteries capable of charging in minutes by pioneering new materials, cell designs, efficient software control and power electronics."
"Unlocking the challenges faced by electric vehicle designers has been key to the developmen of our breakthrough fast-charging batteries," adds Sai Shivareddy, CEO at Nyobolt. "Previously, enabling a light weight fast-charging vehicle was not possible without compromising its lifetime and so people have been relying on costly and large battery packs in the vehicle. With our unique technology we have achieved a six-minute charge car, and developed smaller battery packs that can deliver more power and charge in less time."
Thomson's revamped Elise, meanwhile is is wider (by 100mm), and longer (by 150mm) than the Elise Series 1 on which it is based. There's new LED lighting, additional vents for cooling and the old Rover parts bin mirrors have been replaced by HD cameras.
"The aim was to evolve the design and bring it up to date while keeping that iconic sports car character that was so well received in the Elise," says Aleck Jones, creative lead at Callum.
The car is also claimed to be just as entertaining to drive as Thomson's 90s' fun bucket. "Nyobolt's technology allows this car to tick all the boxes that made the original Elise such a desirable drivers' car with a cult following, but it's electric," says Jones. "These two things don't usually come hand-in-hand due to weight and battery packaging constraints."