Audi is giving up on internal combustion engine development, while Aston Martin says its petrol-powered cars will become playthings for race tracks.
Audi boss Markus Duesmann has confirmed that Audi is not working on any more new internal combustion engines as it makes a rapid shift to electrification.
How much is your car to insure? Find out in four easy steps.
Get a quote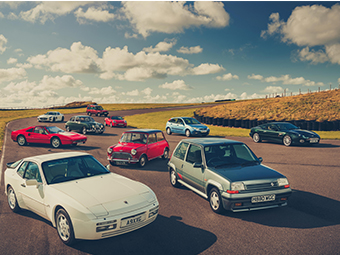 "We will no longer develop a new internal combustion engine, but will adapt our existing internal combustion engines to new emission guidelines," he told Germany's Automobilwoche.
As Europe's emission rules get progressively tougher, Audi sees no merit in investing energy and cost into new petrol or diesel power units. Existing engines will be refined as much as possible but the future for Audi is electric. The company says that it plans to offer 20 electric models within the next five years. The first Audi e-tron SUV may not have been quite the hit the company hoped for, but its e-tron GT, which shares technology with the Porsche Taycan, has been warmly received. A smaller Q4 e-tron SUV is due to launch in April.
Meanwhile, Aston Martin CEO Tobias Moers says that although the company won't sell any ICE-powered road cars after 2030, it will make a small number of petrol-powered collector cars for customers to use on private race tracks. Aston Martin reckons that by the end of the decade half of all its new cars will be electric and 45 per cent will be hybrids, leaving five per cent (around 200 cars a year) for those who prize the 'suck, squeeze, bang, blow' approach. Continuation models such as the DB4 GT and Goldfinger DB5, and special-edition vehicles such as the Valkyrie (below) and One 77 have been good earners for the British sports car firm and a revenue stream it will be eager not to lose as it moves to electrification.
Aston Martin, like Bentley and Porsche, is pinning hopes on the arrival of e-fuels to keep its classic and limited edition cars moving for decades to come. So are we.