The first sports racing car run by the Bruce McLaren Motor Racing Team has been discovered in storage in South Africa and will go to auction at the Bonhams Goodwood Sale on September 17.
The car has an incredible history, racing in no fewer than seven different iterations and earning it the moniker "Transformer". Beginning life in 1961 as a Cooper Climax T35P Formula 1 car, it was crashed by Walt Hangsen at the United States Grand Prix at Watkins Glen. In 1962 it was rebuilt for Roger Penske to take on the West Coast's sports car scene, winning at Riverside and Laguna Seca, and then Caguas in Puerto Rico.
The following year it was modified again and took Penske to victory at the Guards Trophy at Brands Hatch. McLaren bought the chassis in 1964, took the wheel and scored two wins for the Bruce McLaren Motor Racing Team at Aintree and Silverstone.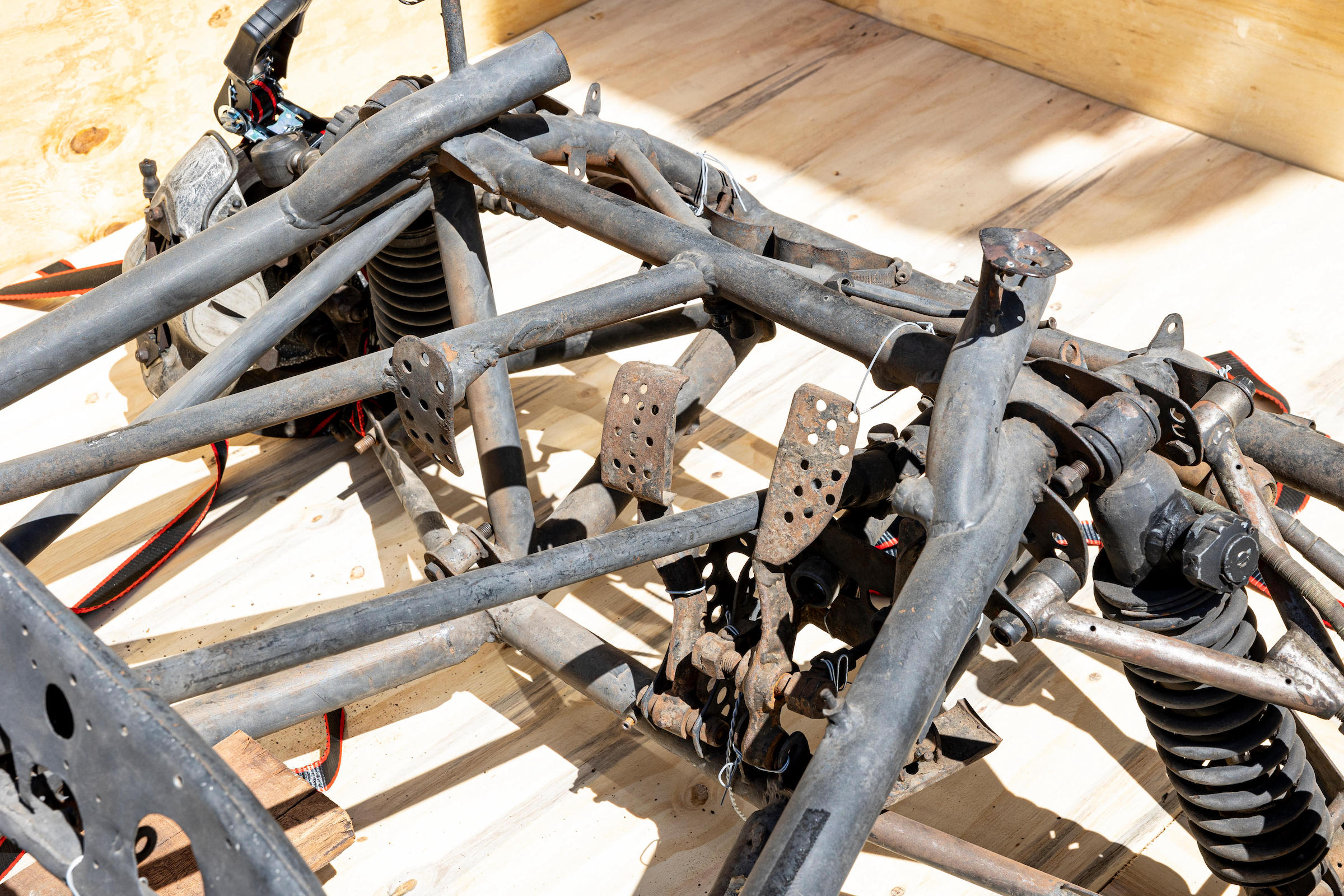 For its fifth incarnation the car was fitted with a 3.5-litre Cooper-Zerex Oldsmobile V8 and won the Player's 200 at Mosport park, Canada and a sixth major modification saw the fitment of a 3.9-litre Olds V8 which helped it to win at Brands Hatch in 1964.
In its final form the car gained new bodywork, including an "anteater" nose, and was sold to Tulsa, Oklahoma amateur racer Dave Morgan who tackled Bahamas Speed Week among other antics. In 1967 the car was sold to a South Africa-based Venezuelan driver and pretty much vanished, but has now been unearthed, boxed up and shipped to the UK for sale.
"Unfinished project" is a good way to to describe this car – not just in its current condition, but throughout its remarkable career. The big question for the buyer will be just which version of the Transformer to restore the car back to?
Read more
A McLaren MP4/5B driven by Senna is for sale
Owned 40 years and stored 30, this barn-find Aston Martin DB4 now needs some love
Cars upon cars: A lifetime collection leaves Tom speechless | Barn Find Hunter