A collaboration between David Brown Automotive, makers of the Mini Remastered restomod, and furniture maker Linley, will see a Union flag-roofed car displayed in Chelsea for the rest of the month.
The occasion is of course the Queen's Platinum Jubilee, and the venue is Linley's showroom on Pimlico Road, London.
How much is your car to insure? Find out in four easy steps.
Get a quote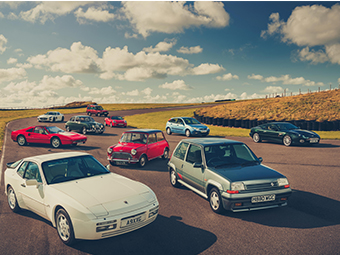 Launched in 2019, the Mini Remastered series brought bespoke restoration services to a bustling Mini community, with prices topping £80,000 for a turn-key car. A racy Oselli Edition and the Marshall Edition have followed, the latter limited edition car celebrating the amplifier company's 60th anniversary.
The car on display at Linley began life as a 1275cc Mini, before thousands of hours of restoration time morphed it into an Old English White Mini Remastered – complete with hand painted Union flag roof. Like all Remastered cars, flared wings were added, with new tail lights, better sound deadening, and an interior with modern features, including remote keyless entry, a push-button ignition, and a touch-screen infotainment head unit.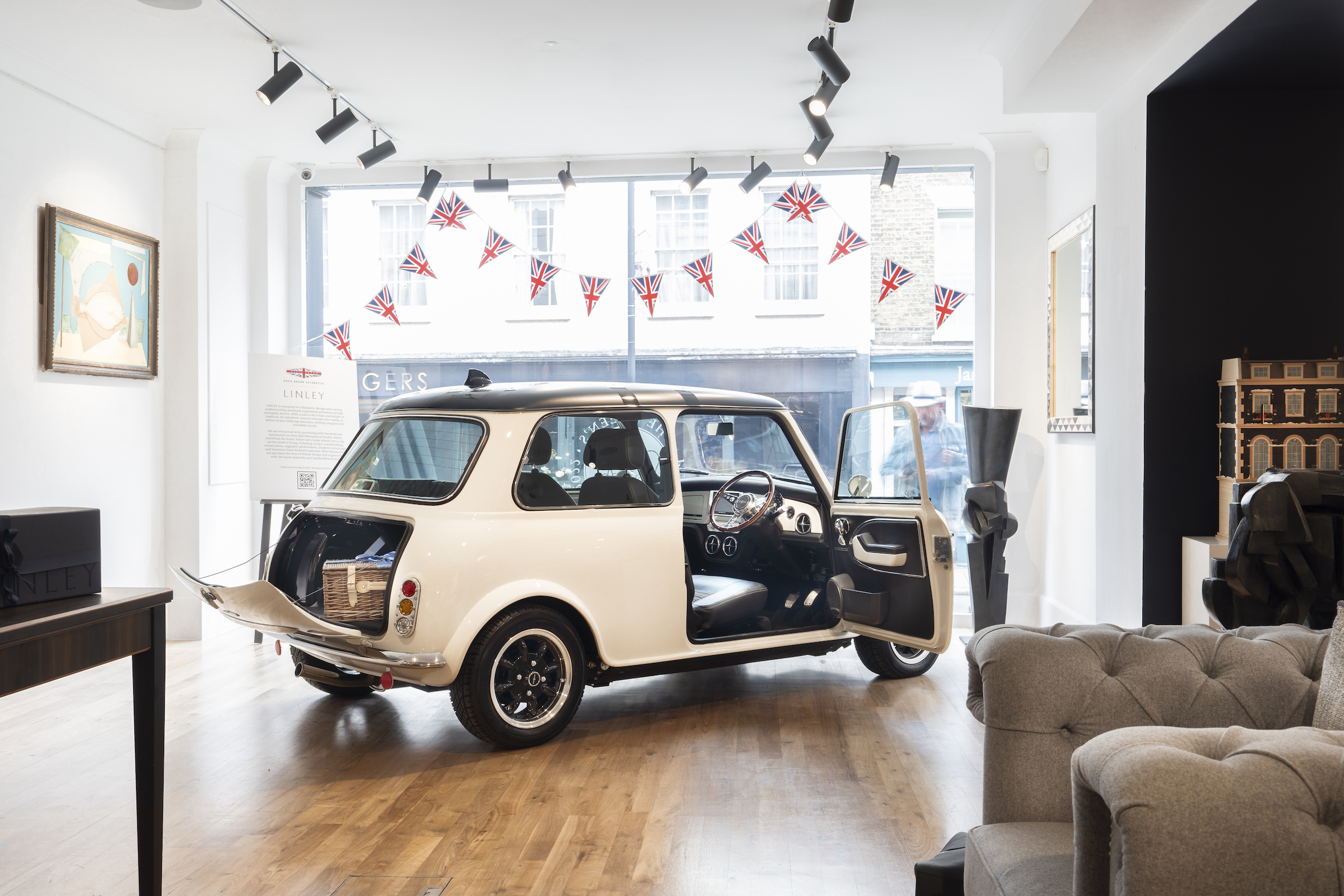 During June, the car will be shown with a selection of Linley's gift accessories, including luggage.
Michelle Gay, sales and marketing director, David Brown Automotive, said: "From the expertly trained coachbuilders who leave their individual mark on each motor car that is born in our Silverstone build facility, to the master joiners and woodworkers that artfully elevate each Linley object; we think it's crucial to preserve the uniquely British discipline of artisan, handbuilt creations."
Linley creative director, Michael Keech, added: "This Jubilee partnership will unite two British companies that are closely aligned in their values, driven by a passion to create design led, carefully handcrafted and peerlessly engineered products; whether a handbuilt, modernised Mini Remastered or a Linley hand-finished bespoke cabinet – both also delight in tradition whilst fitting seamlessly into modern life."
All rather nice, we have to say, though if you're looking to celebrate the Jubilee in your own way, don't feel too let down if the best you can manage is a 1986 Mini City E with a missing wheel trim and a couple of boxes of vino from your local off-license…
Read more
Review: The David Brown Mini Remastered Oselli Edition is a miniature marvel
Elswick Envoy: The 1970s concept car you can buy
BMW considers legal action as Chinese Mini rip-off uncovered