Rover wasn't afraid of the odd special edition or two, and in the last few decades of the classic Mini there were enough to write a book about. Someone probably already has.
One of the most appealing though was 1998's Paul Smith limited edition, of 1500 cars, and 24 years later, the British fashion designer has given the very model he helped create another pep-up, as part of the Mini Recharged programme.
How much is your car to insure? Find out in four easy steps.
Get a quote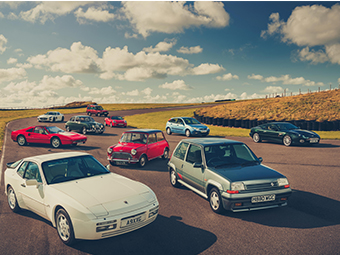 Mini Recharged, as a refresher, is the name for officially-sanctioned electric conversions of old Minis. The classic Mini is fast becoming a favourite for electrification, its small size far more useful for cut-and-thrust city driving than most modern EVs, and its styling a whole lot easier on the eye to boot.
The old Paul Smith limited edition is also fast becoming something: collectable. It's one of the most distinctive 1990s Minis, and that's partly down to its colour. Officially named Paul Smith Blue, the hue was replicated from a swatch of material from one of Smith's favourite shirts.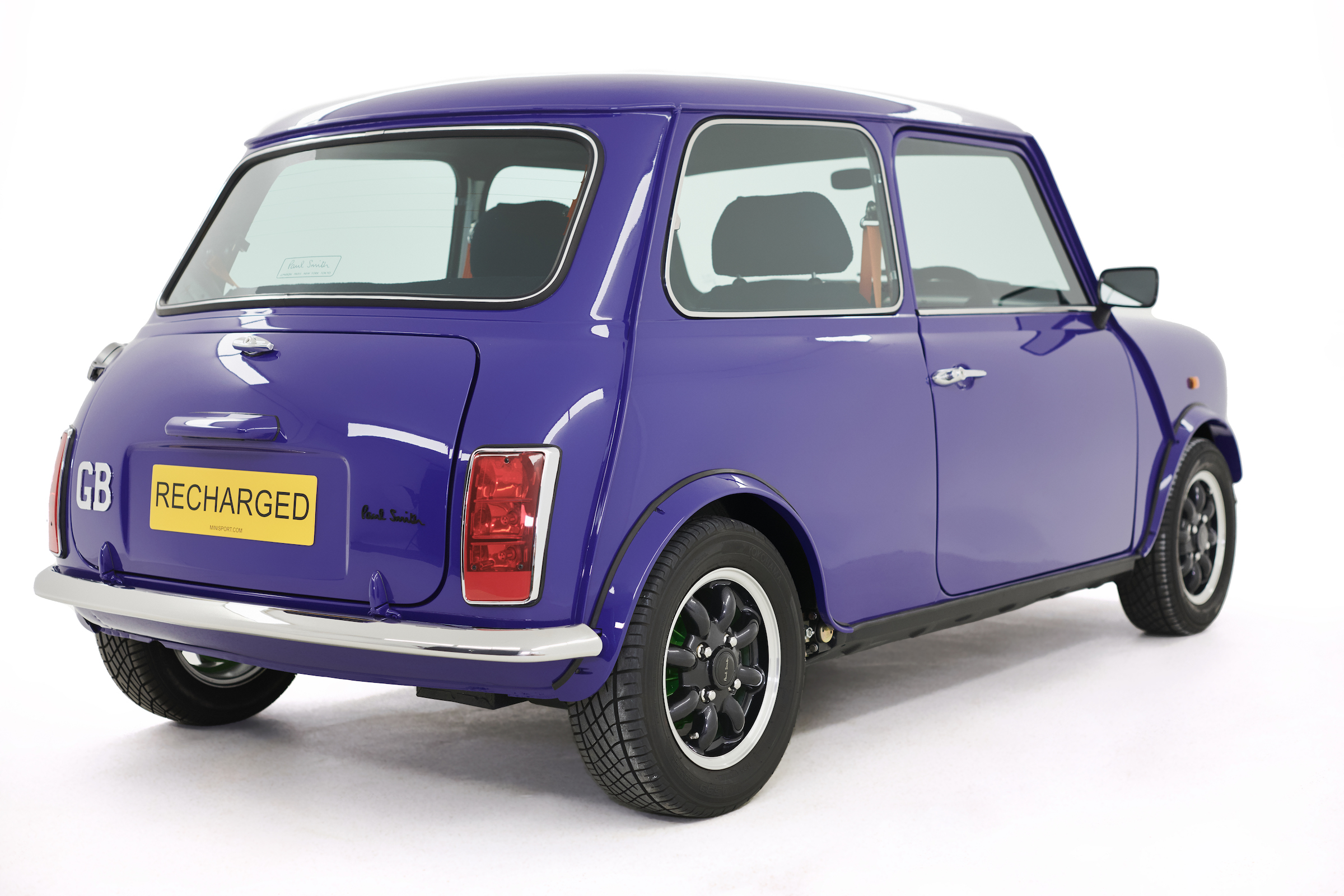 This was contrasted with lime green accents (found on the UK-shaped grille badge, in the boot, and in the glovebox), a nod to the bright lining found in the designer's suits. A special gold Paul Smith badge adorned the nose, while the rest of the car was more or less as-per Coopers of the day.
That meant a 1275cc fuel-injected engine, but this has left the building with the Paul Smith Mini Recharged, replaced by a 90kW (around 121bhp, or nearly double the original) electric motor. Lime green, naturally – along with the charging cable.
The cabin's had a makeover too. In the original you'd find a typical Mini dash from the period, with a dial pack in front of the driver, and a set of plump leather seats.
No doubt production costs made significant changes impossible back in the day, but no such worries this time around; the flat-faced dash has been binned in favour of a central dial arrangement more like Minis from the 1960s and 1970s, while the large shelf liberated by this setup is coloured yellow.
A drilled phone holder is installed underneath – a more elegant solution than attempting to squeeze a modern touchscreen in, that's for sure – and the three-spoke steering wheel (replacing the chunky Rover airbag unit, and covered in handlebar grip tape by bike enthusiast Smith) can be removed for ease of access.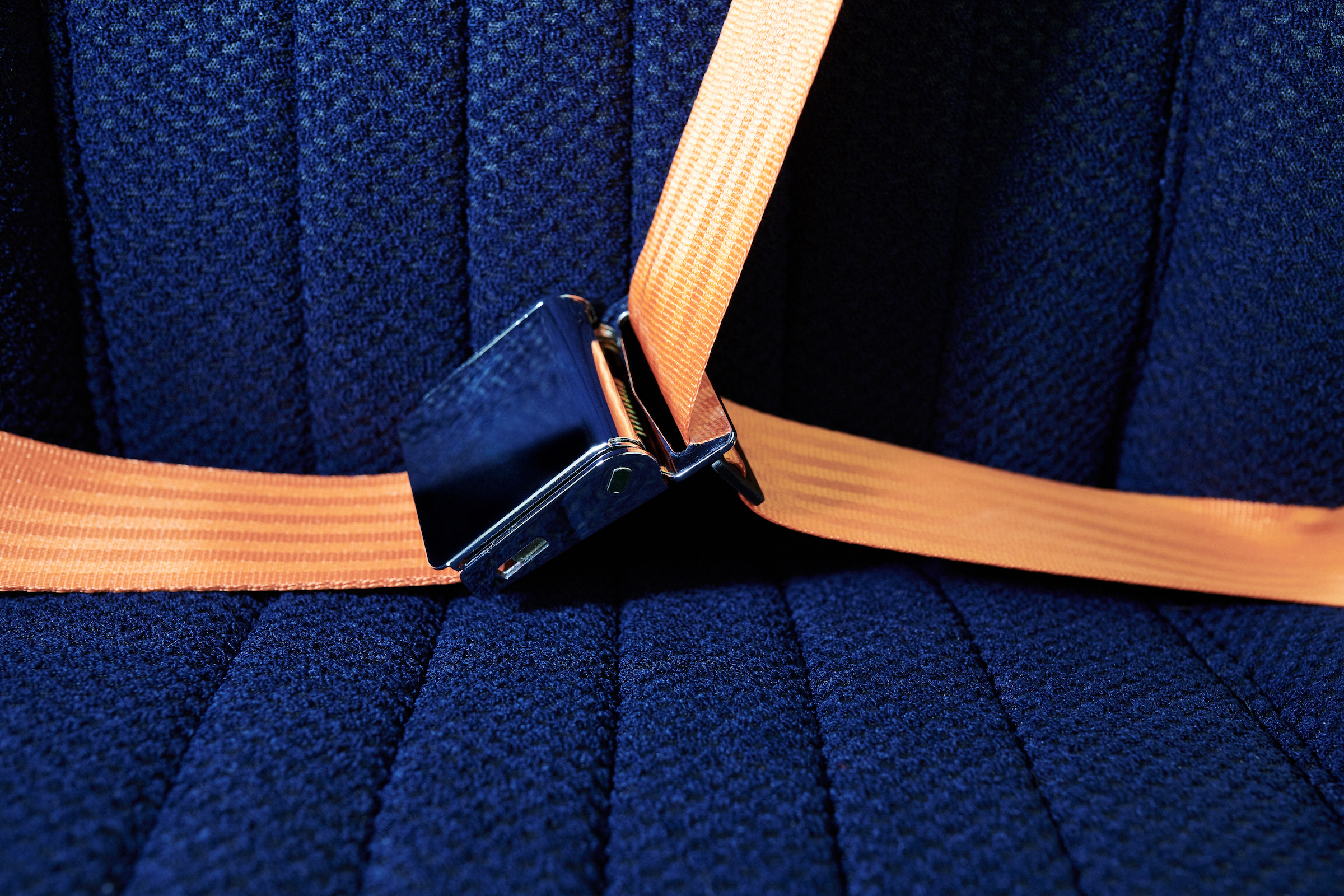 The floor mats are made from recycled rubber, the seat coverings from recycled cloth, and in addition to the yellow dash, touches like the seatbelts are rendered in highlighter orange.
Some of these touches, you might notice, have close parallels with the Mini Strip, based on the current Mini, which Smith had a hand in last year.
The idea of this one, according to Smith, was not to mess with the original Mini but honour its mixture of tradition and innovation. "When you move into your old aunt's flat, out of respect you don't change everything, but you do some modernising," he explained, adding "We have made a 1990s car totally relevant for today."
Whether or not you're a fan of the whole electric conversion thing, the design touches on their own are a great addition to the Paul Smith Mini story. You can bet a few will find their way onto Mini restomods in the future…
Read more
Paul Smith strips a Mini (plus five cars he did earlier)
Electrogenic Mini review: Exploring London in the perfect city car
Best of British: Mini Remastered on June Jubilee duty