The Weslake Cup was introduced to the Goodwood Members' Meeting in 2017, a race series tailored to the popular 'Spridget' MG Midget and Austin-Healey Sprite cars, as a tribute to Harry Weslake, the wizard engine builder and tuner who designed the cylinder heads for the A-series engine for the Morris 1000 and Mini.
Since then it has broadened out to welcome other small wonders into the fold, with front-wheel drive, Mini-based models spicing up the field. It brings together the multitude of oh-so-small but laugh-out-loud fun sports and GT cars of the late 1950s and '60s – all powered by the A-Series engine. Cars like the Ashley GT, Lenham GT, Austin-Healey Sebring Sprite, Ogle SX1000, Fletcher Ogle, Rochdale Olympic, Turner Mk1 and Deep Sanderson 301 all attracted a huge crowd – no surprise when you consider that they are based on some of the most popular cars of the '50s and '60s.
We caught up with some of the owners racing in the Weslake Cup. Needless to say, all of them seemed to be having a good time…
Julian Ellison, 1966 Austin-Healey Sprite prototype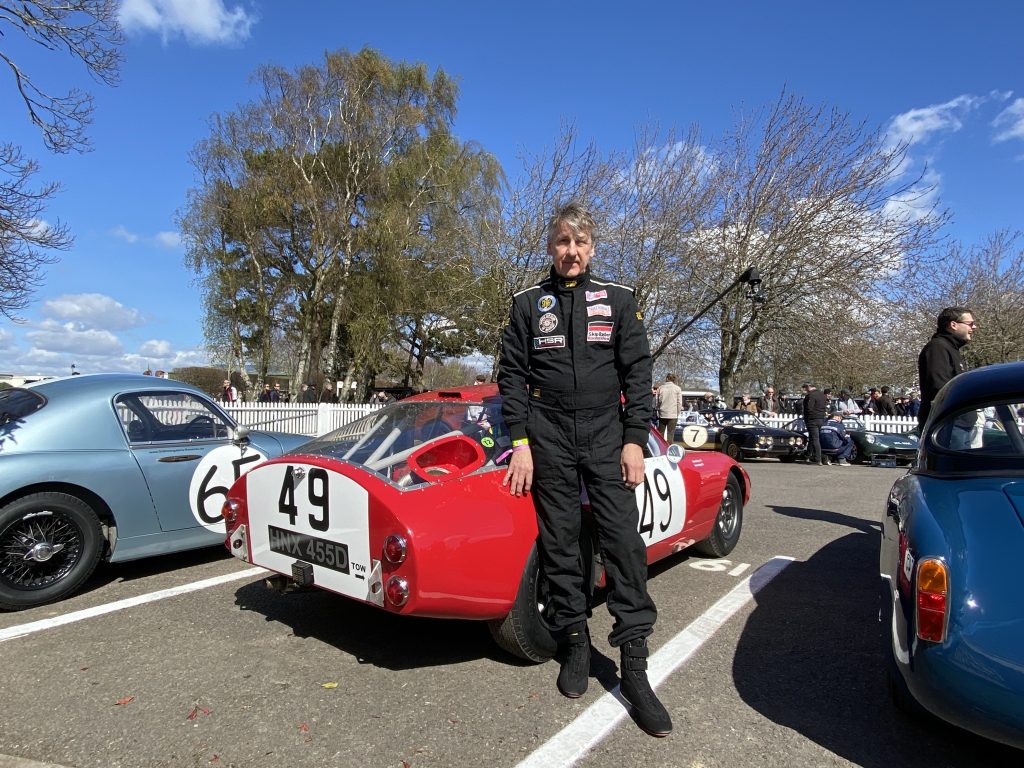 "From '64 to '67 Donald Healey built two prototypes a year for Le Mans and this is the '66 car, which was raced by Paddy Hopkirk, and they came sixth in class. I only bought it last Spring, and this is the first time out with it. The intention is to take it, hopefully, to Revival and to Classic Le Mans, and I wanted a British brand and it had to be within my price budget!
I sold a Lotus 11 to buy it and have a few things on the bucket list to tick off with it. The Lotus 11 did the Venezuelan Grand Prix in 1957 but I couldn't get it into Classic Le Mans because there are too many 11s in the field.
It's only a 1275cc and unfortunately the race engine isn't ready, so it's only running with 100bhp here. I should be midfield, and even though it won't be as quick as it should be, I hope to do justice to it and it's all about taking part, having fun and letting the crowd see the car racing. As it's my first time out with these Sprites I am hoping everyone will behave like a gentleman.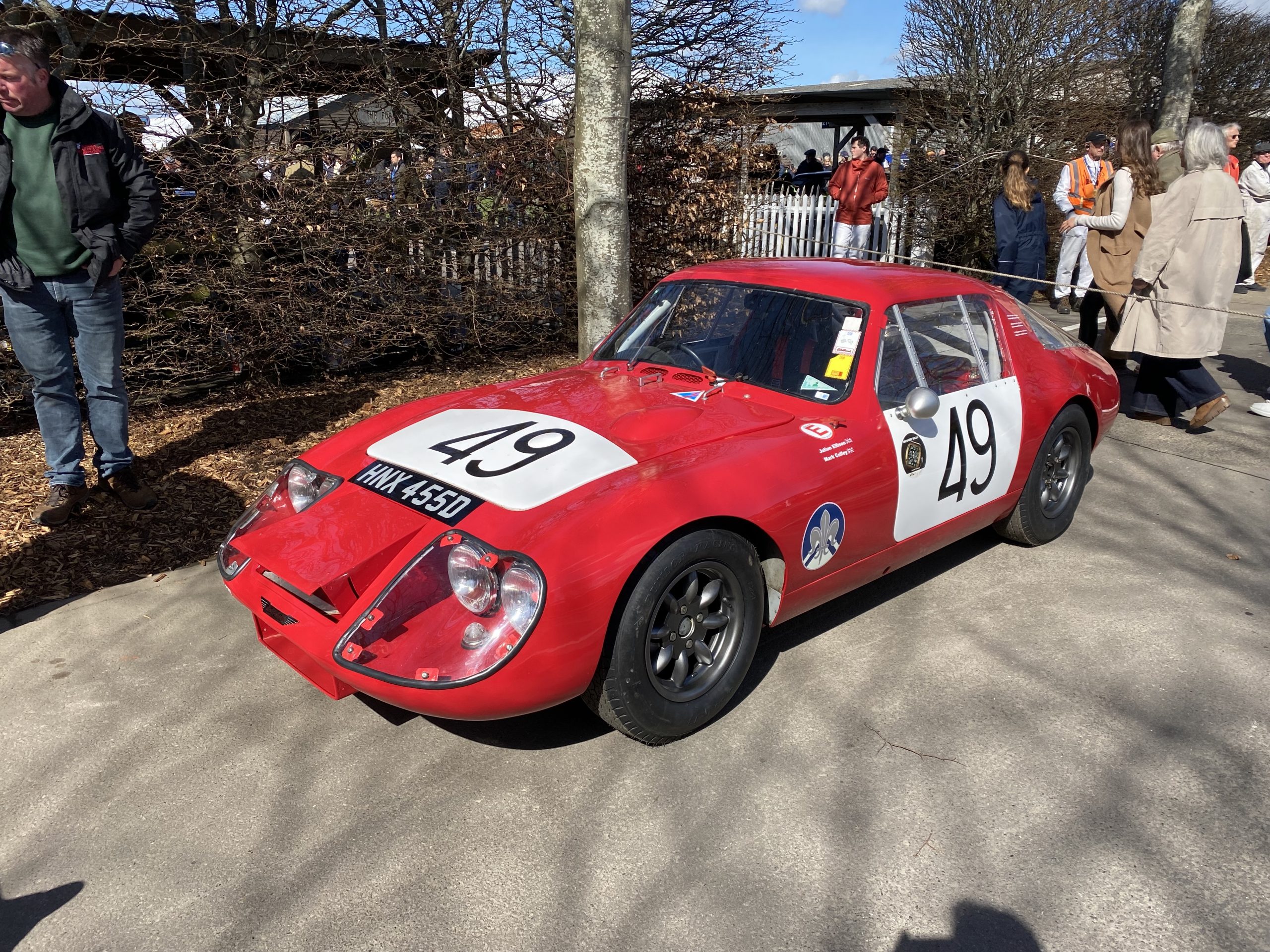 The car feels really good – better than a I thought it would, when we drove it for its first shakedown. There were a few changes needed to get it in with the FIA HTP regulations – the radiator, some of the oil pipes and suchlike.
I hate modern cars, and love the old cars. You can recognise them coming down the road from a distance; new cars all look the same. I think this one looks great, especially with the kamm tail."
Jonnie Kent, 1963 Fletcher Ogle GT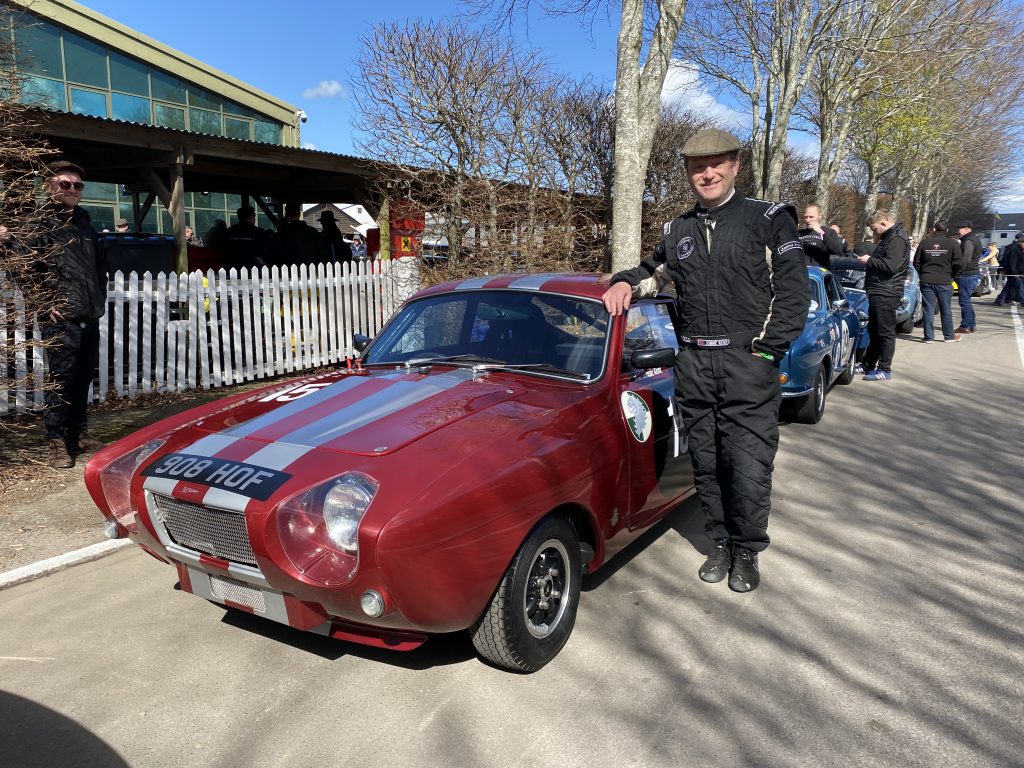 "David Ogle made 69 Ogles, and then he sadly died in one, killed in an accident on the way to Brands Hatch. The family sold the moulds to Fletcher Boats, and Norman Fletcher was a petrolhead and decided he wanted to make a race car out of it. He built four in total, we believe, tried a different front end, tried a different back end, and in the end he changed the back and the front and in my opinion he mucked up the front and improved the back, but that's a subjective thing!
Two are definitely gone and one is missing, so this is the only known Fletcher car surviving. Its sister car raced in period at the Nurburgring and the Boxing Day meeting at Brands Hatch. This car was displayed at the '66 Motor Sport Show in London but it started life as a 1963 Mini.
I'm a Mini racer. I own eight Minis, so I have a mad, bad problem, and I just fancied something a bit unusual. I fancied an Ogle, but then the Fletcher came up and I just happened to be in the right place in the right time.
Compared with a Mini, you're sitting slightly further back, a bit lower down, and the engine is torquier than any engine I've got because it's a 1380cc. It handles very similarly but there's some sort of primitive Salisbury differential that is incredibly heavy and pulls its nose in a straight line everywhere, so you have to have a lot of muscle to get it to turn into the corners, but when you do it will hang on in there.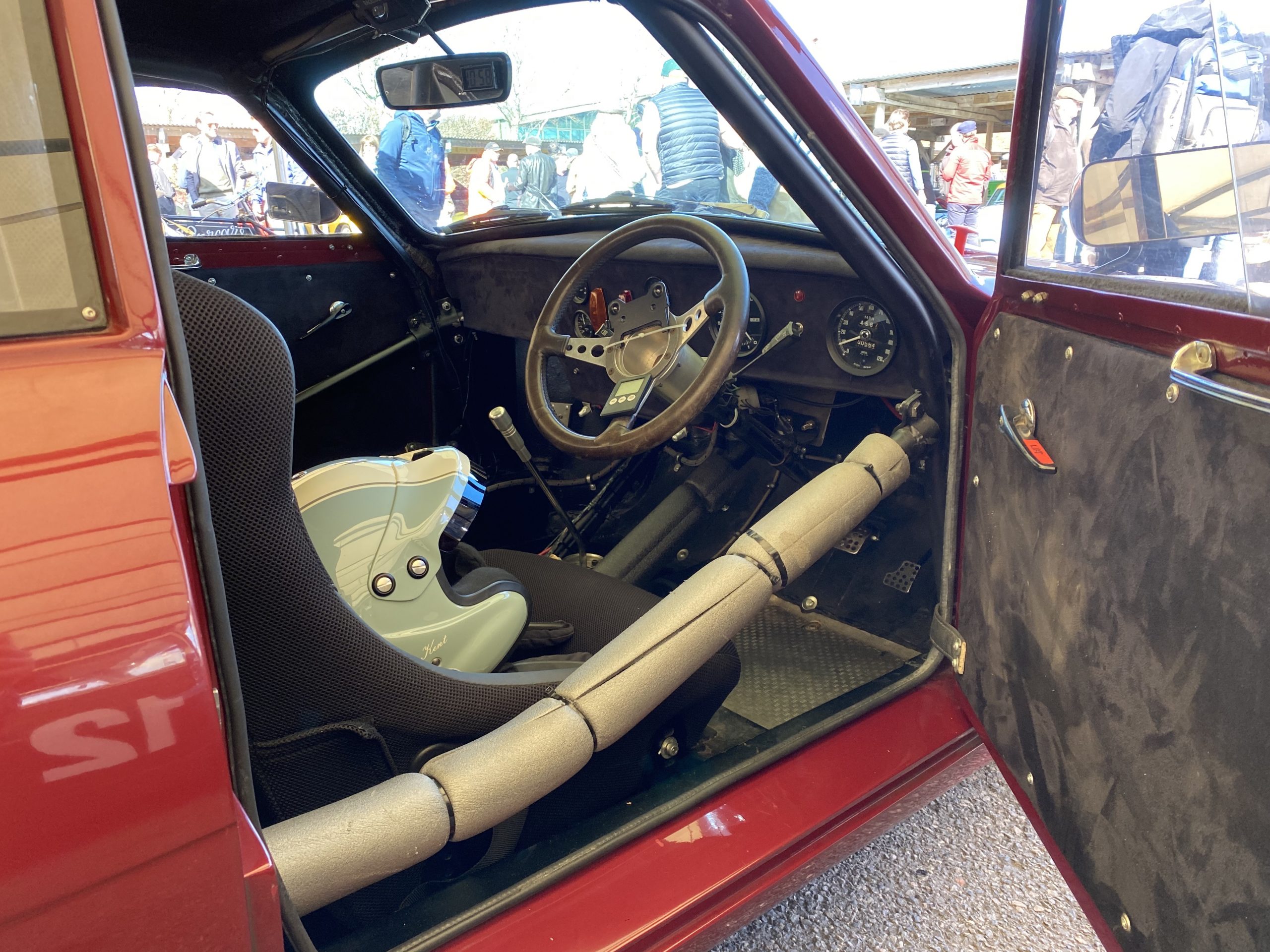 I don't take it out to race that often, because it's so rare and hard to repair. We've had moulds made, by Ian Curly [of Curley Specialised Mouldings, in Kent], for the front and back so that if it does get damaged we should be able to mend it!
Lots of people want to look at it, but I think it's slightly awkward; the wheels are too small. But then again, it tells a story because it's a Mini, and I'm well versed at telling that story!"
Paul Woolmer, 1962 WSM MG Midget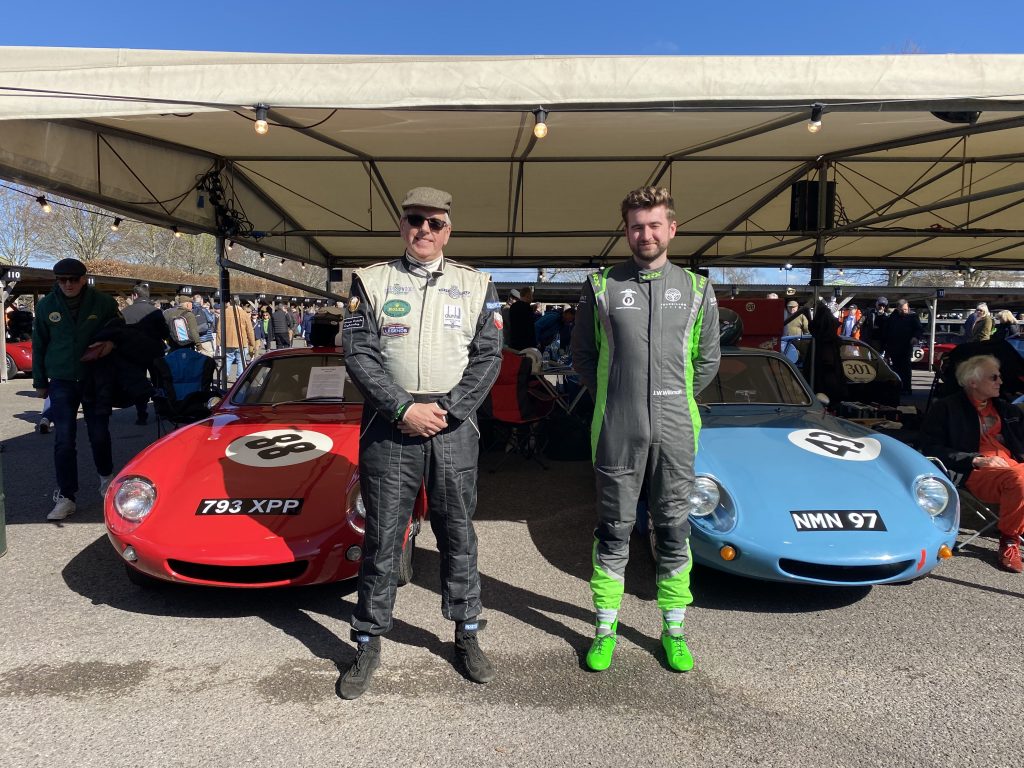 "Douglas Wilson-Spratt built these cars originally at a garage called Delta Garages in Leighton Buzzard. He ran a BMC franchise and found he couldn't fit in the Sprite easily because he was 6' 4" tall, so he designed an aluminium body for his own competition car, which debuted at Silverstone in 1962. There was enough interest from other Sprite owners for his to set up WSM.
Douglas has passed on but his son Tony and I are good mates, and he has two WSMs still. Only nine were built in period and six survive, and between us we knew there were rumours one was up in a barn in southern Scotland, and we just worked away until we found it.
They're based on the Sprite or Midget floorpan, with either an aluminium or fibreglass body. They moved to fibreglass later because it was lighter.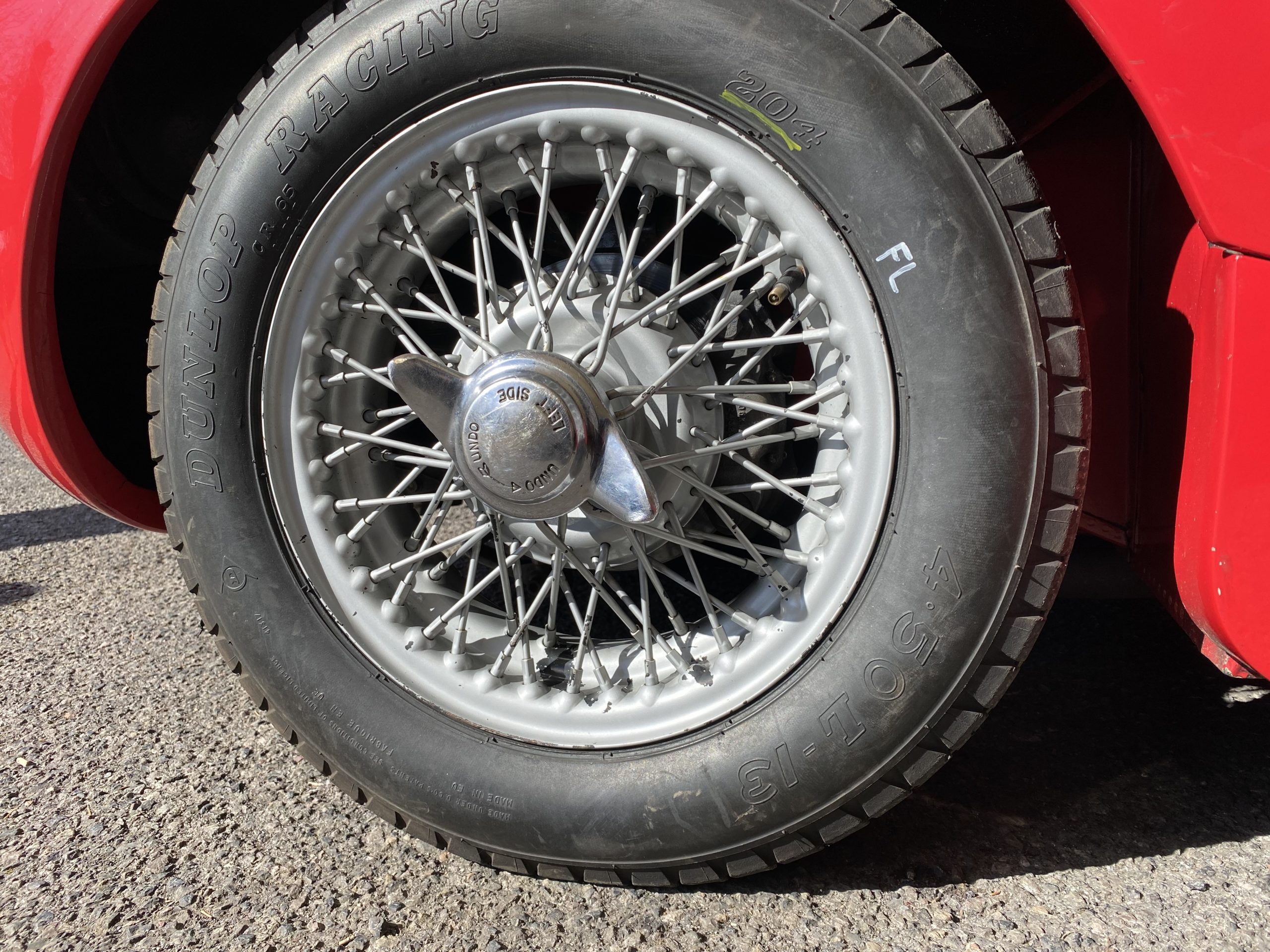 The Weslake Cup is mainly rear-wheel drive, so the WSMs fit well on the grid. There are some quick cars, with a couple of young guys in quick cars. The regulations don't really suit our cars because the capacity is 1380cc and we're running 1293cc, so we're 10 per cent down on performance but we've got aerodynamics on our side and Goodwood is a fast circuit, so we should put on a good show."
Mark Burnett, 1964 Ogle SX1000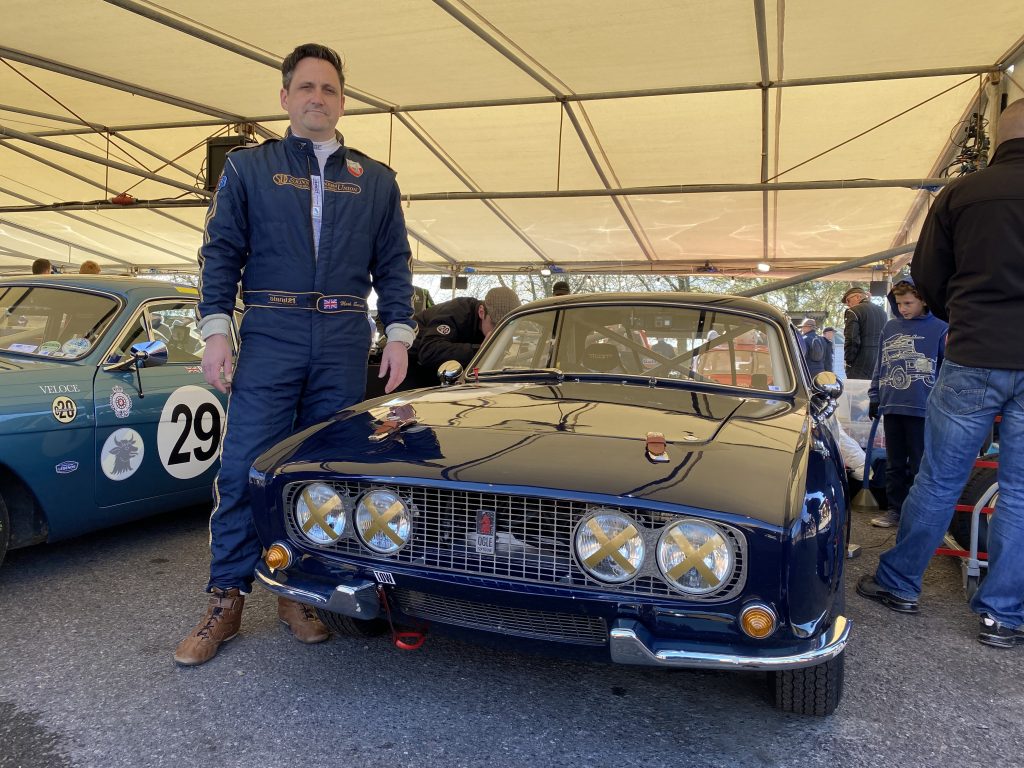 "I bought it as a bag of bits, in 2015 – one of only 69 believed to have been made by Ogle – and it has been a sloooow four years to rebuild it. Some of it I did myself, but not all of it – I'm not a painter, not an engine builder – so I handed it over to Taylor Automotive [road and race car specialists, in Chiddingly, East Sussex] who I knew well.
I've raced Minis for donkeys, [as one of the family members behind Burlen, which keeps SU carburettors in good supply to the classic car community, he got the bug in 2006] and a Mini was my first car and I've pretty much owned one ever since, but never really looked too hard at the Ogle. The short story is that Dad went to buy a car, and the chap selling it had the Ogle as a bag of bits. The body was off, it was just a chassis; however it had been a race car although the roll cage was missing, but I had most of the bits, luckily. So it really was a ground-up restoration. We spent quite a bit of time getting the fibreglass finish right and painting it properly.
Back in the day, it was quite an expensive car. They'd buy a Mini Cooper for about £500, and then the conversion would cost another £500, which probably didn't help its case.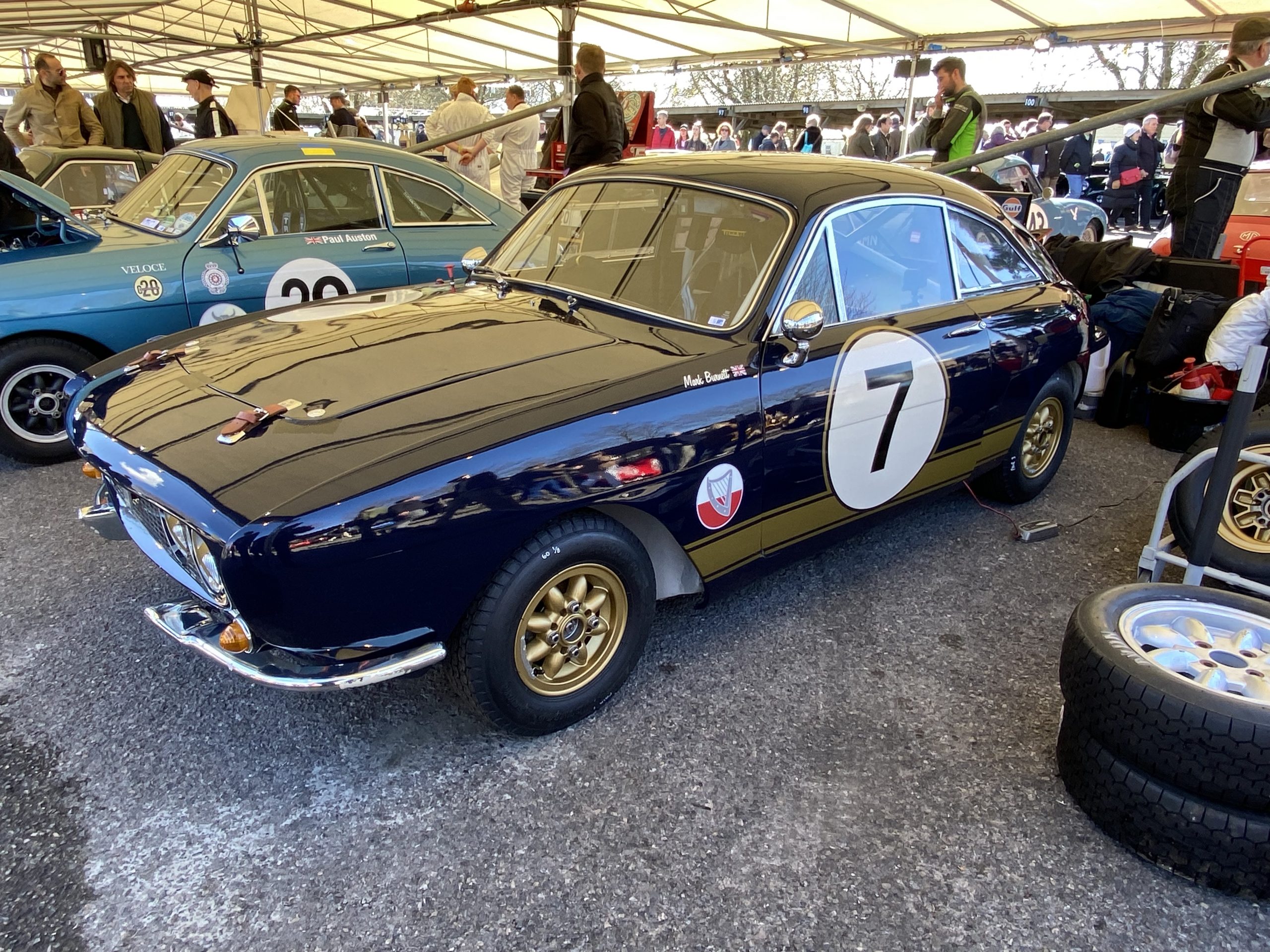 We've struggled to get it to drive like a Mini, and that's the truth. It's never really driven like a Mini, which is bizarre because it weighs as much as a Mini – it weighs 620 kilos when empty and without ballast – and is a Mini underneath. It's more like a Mini than it ever has been, but the bottom line is it's not quite the same and not quite as quick around Goodwood, despite the slippery body.
It's a little bit Marmite, people either love it or hate it. But I love it. It gets loads of attention, wherever you go. I've been down to Spa, on the big GT grids, and it's been next to Cobras and people want to know all about this."
Read more
Top 10 Mini conversions: Radford, Ogle and more
MG Midget Buying Guide (1961-1980)
The One That Got Away: Philip Porter's MG Midget