The Goodwood Revival took place this past weekend, and as ever, the cars were sublime, the racing superb, the period dress perfect, and the highlights videos a treat. This week we're looking into the best from the event, beginning with action from the Lavant Cup.
This year's Lavant Cup at the Goodwood Revival was one of those races that makes you want to hide behind the sofa, but also can't tear your eyes away from. The sight of a full grid of Ferrari 250 models – GTOs, LMs, SWBs – all brushing doorhandles, is as terrifying as it is compelling.
How much is your car to insure? Find out in four easy steps.
Get a quote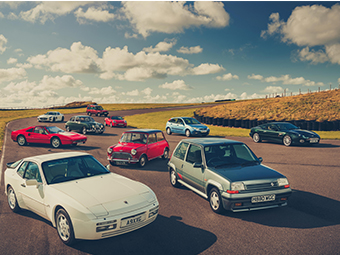 Racing them then must be all that and more, and there were certainly a few spills during the race to have spectators pulling the kind of expression you do when you've just been given an unexpectedly large bill to repair your car.
Most spectacular of these was from former Formula 1 driver and now F1 pundit Karun Chandhok. Chandhok is a regular at the Revival but would probably like to avoid a repeat of his moment in a Ferrari 250 GTO, when the car's differential grenaded and sent shrapnel through the fuel tank, locking the rear wheels, putting the car into a spin, and briefly engulfing the whole thing in flames. Chandhok managed to get the GTO under control and then quickly pull off the circuit and leap out of the car. No more flames emerged, and Chandhok was thankfully fine – if seeming slightly shaken by the experience.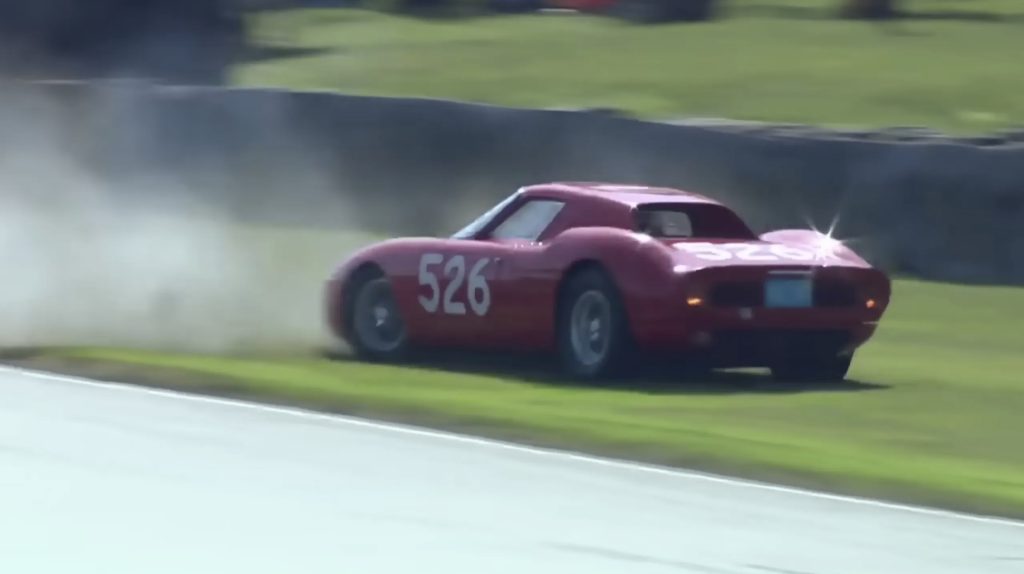 At the front, though, it was Rob Hall who set the pace in a stunning red 250 LM, with Italian Emanuele Pirro in a 1961 SWB and then Alexander Ames in the iconic 'breadvan' SWB; they finished in second and third.
Hall himself had a lucky escape, his LM breaking away on the final of the Fordwater right-handers before the left at St. Mary's, pitching him into a large spin. Somehow, through either good fortune or better judgement, Hall managed to gather it all up just before the barrier, skimming the LM's rear end against the wall before getting underway again with the kind of pace to quickly re-take the lead.
Most cars finished in the same shape they started, however, and all emitted an incredible noise from their Colombo V12s – just one reason Ferrari 250s make up an essential part of the racing at the Revival each year.