In the closing laps of the 1985 Dutch Grand Prix, a pair of McLaren drivers lit up the 4.2-mile Zandvoort circuit and brought the cheering crowd to their feet. It was a contest for the ages; a masterclass in race craft – and car control – by two of the best to ever strap into an F1 car.
Two things important to the storyline of the 1985 Dutch Grand Prix occurred on the 21st lap of the 70-lap race. The Honda engine that propelled leader Keke Rosberg in the Williams entry expired in a cloud of smoke. On cue, Niki Lauda's red and white McLaren ducked into the pits to change tyres.
How much is your car to insure? Find out in four easy steps.
Get a quote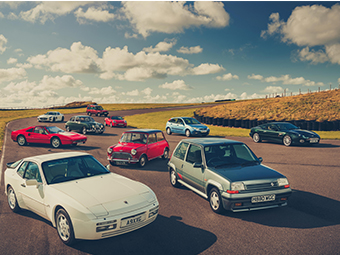 The Austrian resumed the race in eighth place with a fresh set of rubber. The reigning world champion's plan was on track. Now he just had to hope that his McLaren and its occasionally undependable TAG turbo V6 would hold together until the finish.
Lauda and teammate Alain Prost had dominated the previous season, winning 12 of the 16 races. It had been the culmination of Niki Lauda's incredible resurgence on the back half of his Formula 1 career.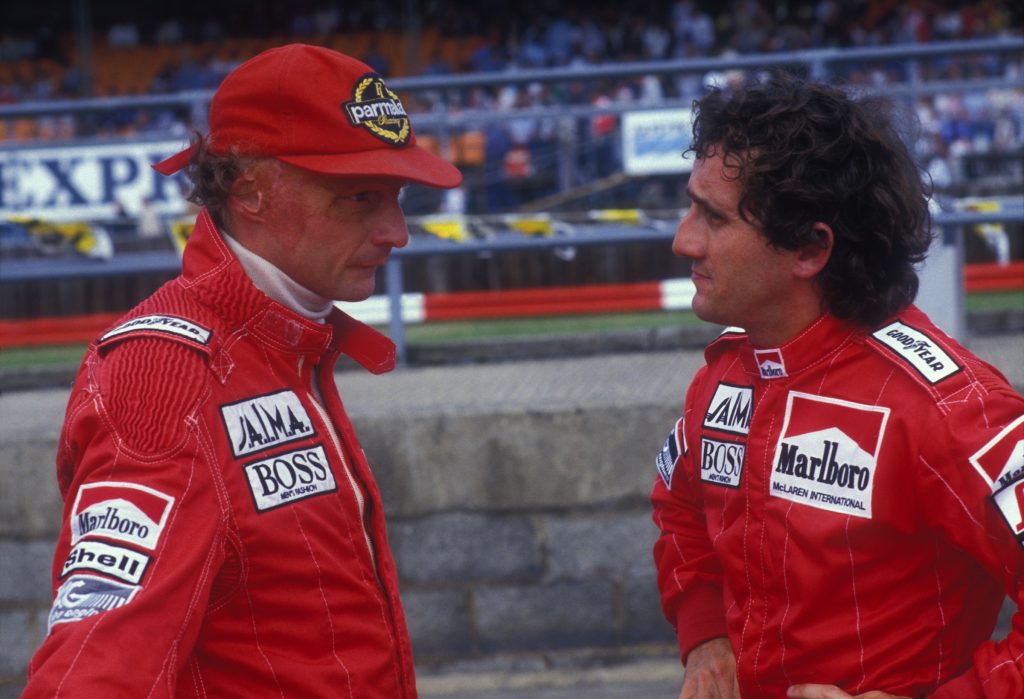 In the first half of his career, he claimed two world championships, had been badly burnt in a life-threatening accident, and then returned to the grid to win even more grands prix. Then, Lauda suddenly retired after deciding he was "bored with driving round in circles".
But within three years, the champ had changed his mind and, in 1982, he came back to Formula 1 with a plan. He wanted to help mould an average race team into an exceptional group. In his short stint at McLaren, he had done so. He also wanted to win races again. Success came almost instantly. And he wanted to lift the world title once more. He checked that box in 1984.
That third title came courtesy of stealth and consistency in the face of Prost's blistering pace. Lauda had only been ahead by the tiniest of margins (half of a point) at season's end. Then again, he always did enjoy winning on economy.
The 1985 season had been a different matter. Prior to the Dutch Grand Prix, Lauda had finished just two of the ten races. He had amassed a meagre five points; unreliability had blighted his season.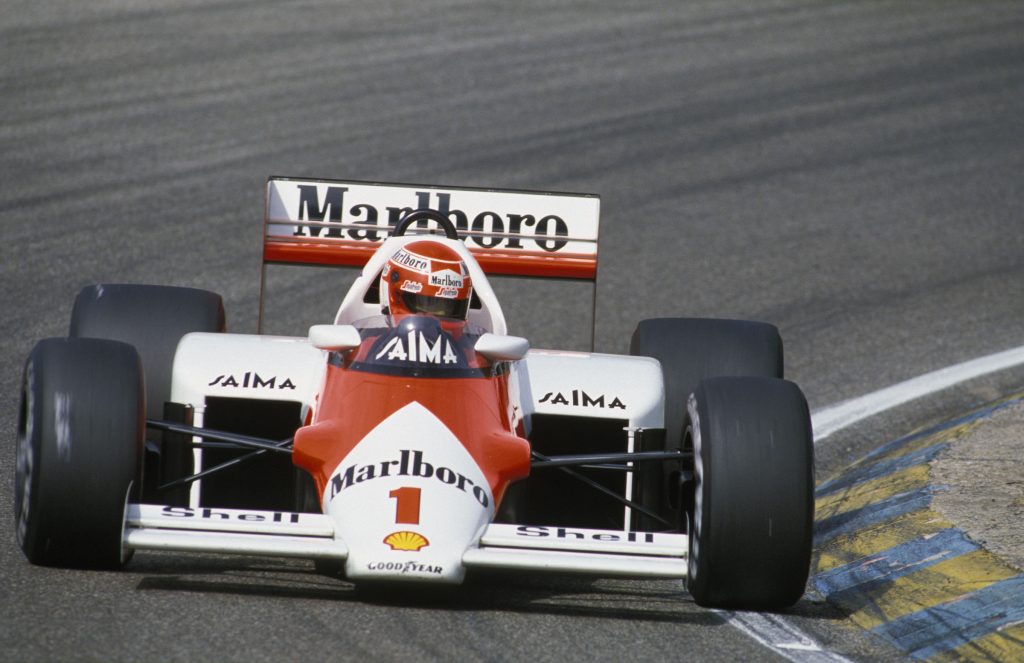 Prost, meanwhile, had won four grands prix in 1985 and scored ten times as many points. At the previous race in Austria the Frenchman snatched the championship lead with a victory. That had hurt Lauda, who felt the pain of losing his home grand prix. To add insult to injury, he had announced his second – and final – F1 retirement before practice and dominated the race, before turbo failure dashed hopes for a win.
The Dutch race was going to be payback. Lauda knew all about winning around Zandvoort. He'd already triumphed there twice before in the first part of his career, at the wheel of a Ferrari. Things were different now. He had to beat teammate Prost, who was at the top of his game.
The task got easier on lap 32 when Michele Alboreto's Ferrari headed for the pits. Lauda was now second behind his counterpart. Then, the next lap it was Prost's turn to go for new tyres. Lauda's #1 McLaren was finally out front.
Formula 1 pit stops in the mid-1980s weren't blink-and-you've-missed-them, like they are today. Prost's 18-second stop, though, was leisurely even for the era. By the time he'd accelerated back down the pitlane he was in third place behind Ayrton Senna and Lauda.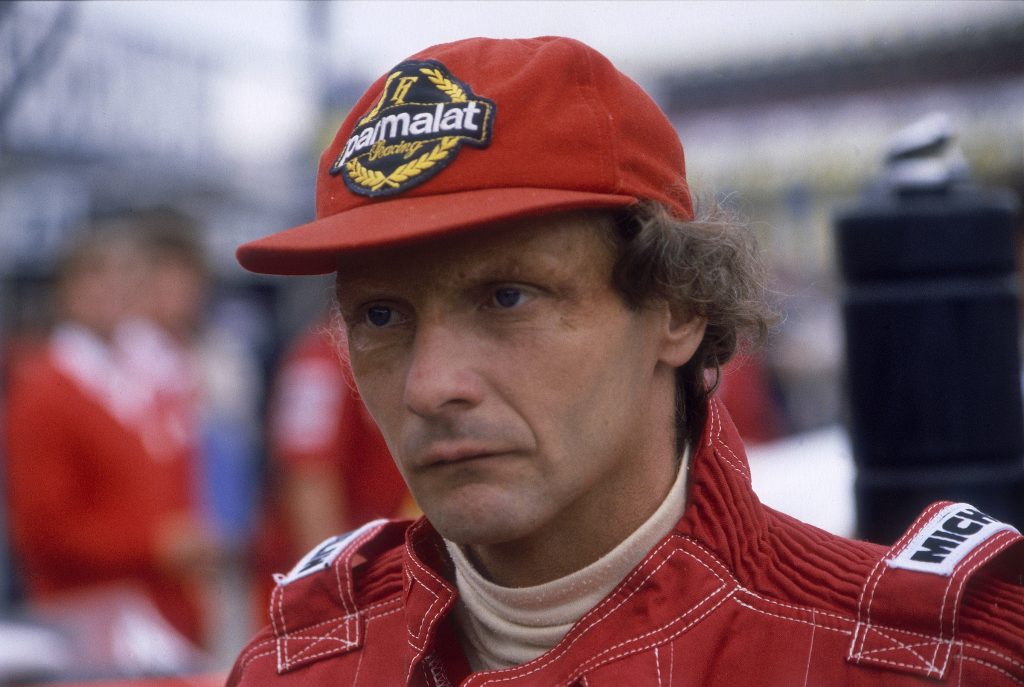 It took the Frenchman until lap 48 to dispatch the Brazilian and his Lotus. Still, that still gave him 22 laps to catch – and pass – Lauda. Over the course of 1985, Prost had yet to be outqualified by Lauda. On pure speed he was confident he could eclipse the Austrian. For his part, Lauda felt sure that when it came to race craft, he had the edge. It was set to be a fascinating duel.
On lap 51, Niki held a 7.1 second advantage. Alain dug in and started closing the gap. It came down relentlessly by around half a second a lap. On lap 57, Prost recorded the fastest lap of the race. By lap 61, the two Marlboro-sponsored McLarens were nose-to-tail.
Anyone who thought Lauda announcing his retirement was shorthand for "I'm not interested in this anymore" was in for a surprise.
In 1985, there was no DRS, so there was only one realistic passing zone at Zandvoort. To make the move stick, drivers had to follow the car in front closely round the Bos Uit right-hander and onto the pit straight. Once they picked up the slipstream, they would attempt to pull out and out-brake their rival into Tarzan, an intimidating corner at the end of the pit straight.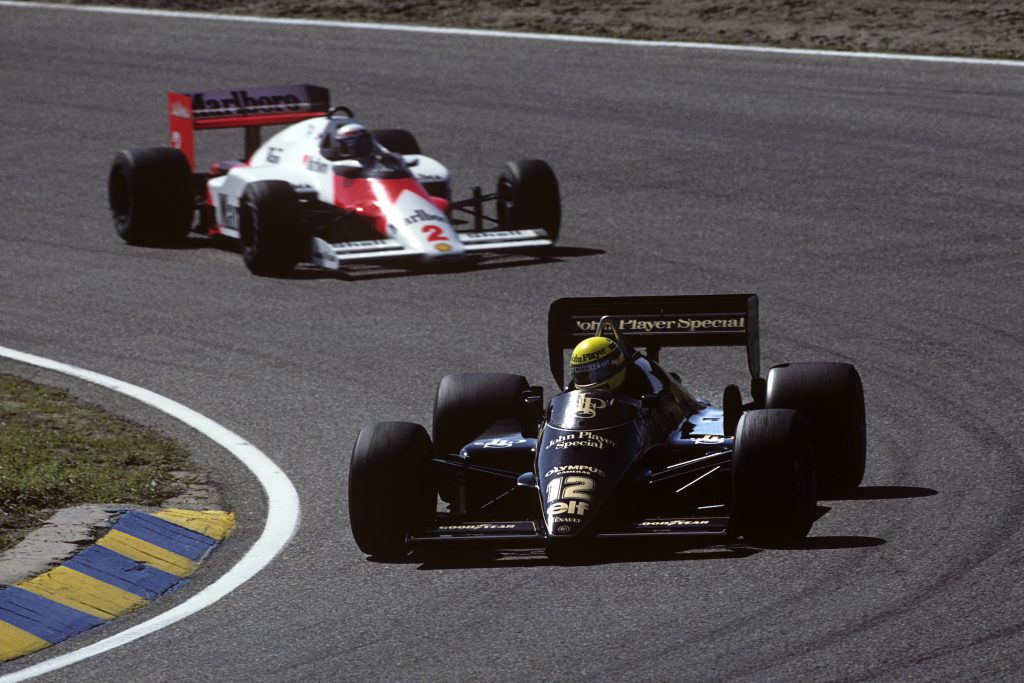 Prost later explained that whenever he got close to Lauda through Bos Uit (now Arie Luyendijkbocht), his car was disturbed by the turbulent air coming off the McLaren in front. The dirty air meant that he could never get quite close enough to Lauda to make the move at Tarzan.
That wasn't the only reason Prost was struggling. The more-experienced Lauda was putting on a masterclass out front. When the cars came up to lap backmarkers, Lauda purposefully adjusted his speed so he could pass the slower cars quickly without breaking momentum. Prost's execution was less precise.
For example, Lauda's treatment of Nelson Piquet is classic. As the two battling McLarens approached the Brabham to lap the Brazilian for a second time with seven laps remaining, Niki eased off very slightly. It was imperceptible to the eye, but the slight change in pace kept Lauda from overextending himself to pass Piquet.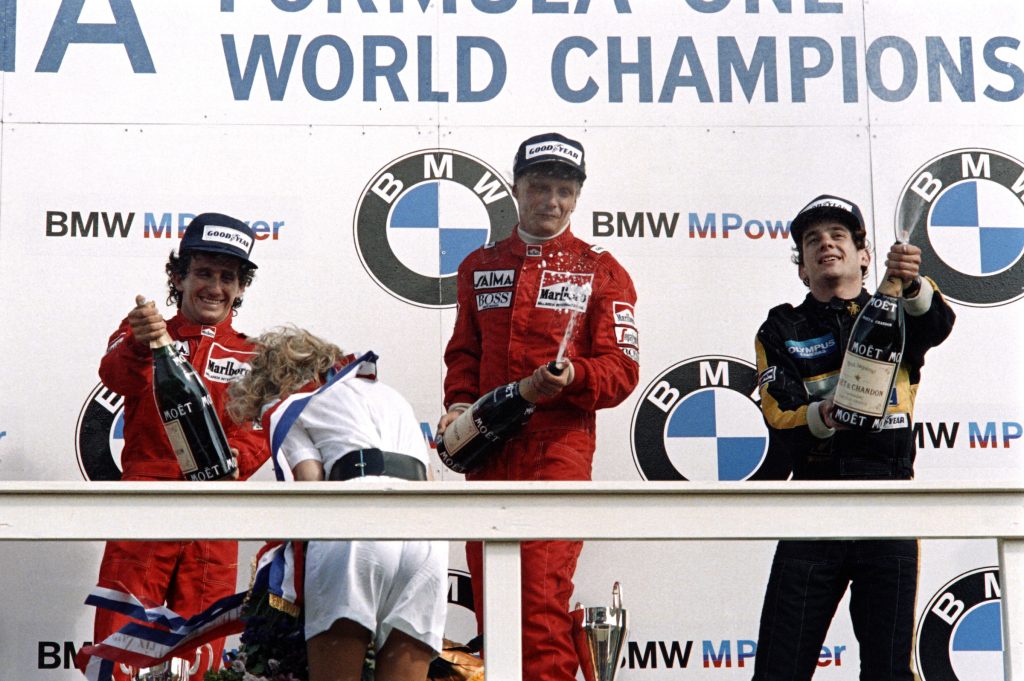 Frustrated by his inability to overtake his teammate, Prost tried to get creative. In his desperation to get around Lauda, the typically smooth driver dropped wheels off the track and locked his brakes on corner entry.
Unperturbed, Lauda's lead remained intact until the chequered flag; two tenths of a second was all that separated the two. The race is considered Lauda's masterclass in racecraft. The 36-year-old three-time world champion had overtaken a younger Prost in the pits long before leapfrog pit strategy was ever a thing.
Following his win, Lauda never finished a Formula 1 race again. The Dutch Grand Prix was his 25th victory, tying him with Jim Clark. When it came to guile, few could match the wily Austrian, even at the very end of his remarkable career.
Read more
2006 Hungarian Grand Prix: Honda's surprise winner
"It was my birthday, I had a few beers… and I bought an F1 car"
Freeze Frame: Gurney victorious at Brands Hatch