A 1971 Husqvarna 250 Cross motorcycle owned and ridden by Steve McQueen is for sale at approximately 20 times the price of an equivalent without the King of Cool kudos.
The Swedish dirt bike is being offered up for $125,000 (about £90,000) by a Phoenix dealer on ClassicCars.com while our Hagerty valuation tool puts an excellent condition machine at just $6200 (£4500). However, in the big bucks world of McQueen memorabilia this little Husky actually looks like quite a good deal. An ex-McQueen 1976 Porsche Turbo sold for $1.95 million (£1.4 million) and his race suit from the movie Le Mans went for almost $1 million (£720,000). McQueen owned several Husqvarnas and a 1971 400 from his collection recently sold for $230,000 (£166,000).
How much is your car to insure? Find out in four easy steps.
Get a quote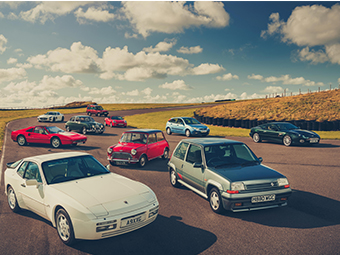 For many years a Triumph fan, especially after riding one in The Great Escape, McQueen's love of the tough Scandinavian machines is well documented in the 1971 film On Any Sunday where he rode a 250. This particular machine didn't feature in the film, but was part of McQueen's personal collection.
"The motorcycle has been sympathetically preserved; with the exception of some paint loss on the front fender, it remains in excellent cosmetic and running condition," says the ad, which also says there's a stack of paperwork proving its provenance. That includes buyer's registration cards in the name of Solar Productions, the production company set up by McQueen and behind many of his big movies, as well as an enduro race entry card in McQueen's name.
Will the bike sell faster than a speeding Bullitt or could the price even be inflamed further like The Towering Inferno?
Also read
40 years after Steve McQueen's death, we celebrate 7 of his best rides
McQueen at Sebring: Fact or Fairy Tale?
Friends reunited: Why I need a Norton Commando back in my life