I'm a noise defector. I bought a Ducati because one came past my house, on the overrun, the coincidence of engine revs, gear, back pressure, crackle and speed generating a sound that sprang instant goosebumps.
It became my favourite thing, catching it on the overrun. With big, booming Termignonis, it somehow hints it's just done or about to do something very naughty, very effortlessly, and doesn't really care what anybody thinks. A bit like a prop-forward in a Twickenham high street bar at 7pm after a game. Or even before one.
How much is your car to insure? Find out in four easy steps.
Get a quote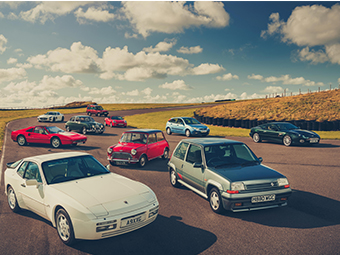 Anyway, modern Japanese four cylinder…? Pasta la Vista. I was talking Italian. Sorry, sushi burner, time for a takeaway.
But it's a whole lot of bike, a fully-touring-kitted Multistrada; not a pop-to-the-shops machine, nor great for squeezing between traffic line-ups. Every ride becomes a NASA mission. You just don't get on it without wearing the same gear you'd pull on to ride to Uzbekistan. It also meant moving two cars to get it down the drive.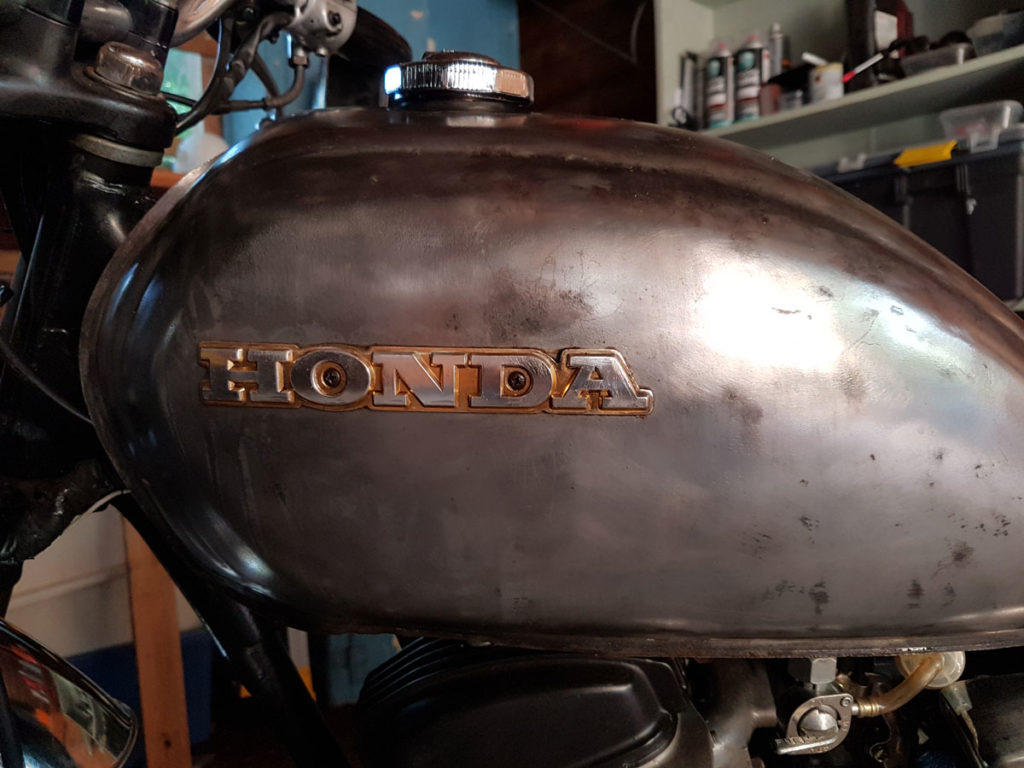 So, simplification: twist-and-go maxi scooter, or slimline commuter?
Hmm, if it was a maxi-scooter it just had to be an unhinged 800cc Gilera GP. No, just no. Stop right there, and get rid of that maniacal grin. Search "twin cylinder commuter bike" instead.
OMG, they're all just so generic.
Search "small twin cylinder bike". Google googled. Top of the page was a helmet-cam video of a bloke in California wringing the neck of a 1971 Honda CB175.
The noise. It sounded like a really annoyed small wild animal that you'd think twice about tackling.
Well, light-bulb, I was sure nobody had thought of a 1970s CB175 as a daily rider. I'll show them. Ha, smugness.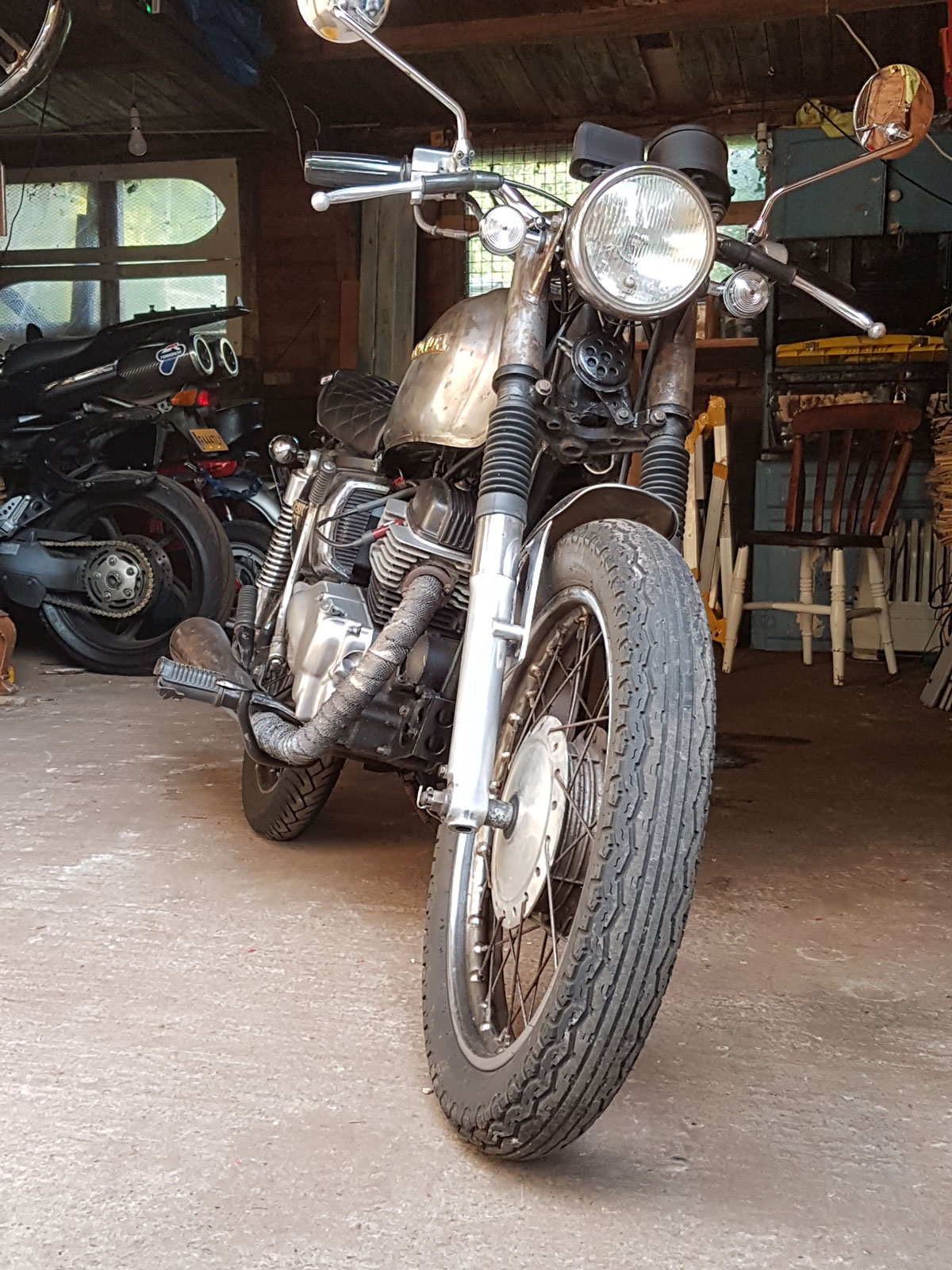 Online search.
Stunned silence.
How much….? Jeez.
Seems there's no cooler in-demand bike. CB200 nearly ditto. CB125, well, a tad smaller than I'd like. Besides, it'd be scared unmentionable-ness in the garage with a Ducati overnight.
A CD 175…? Nearly. And not as expensive. But not quite. CD200? Too anonymous.
But a 1980 CD200 rat-bike/bobber/café racer? Well, I didn't know what two of those were, but café racer sounded interesting and unexpected, in the sense that a 1994 Nissan Micra dragster could be described as unexpected.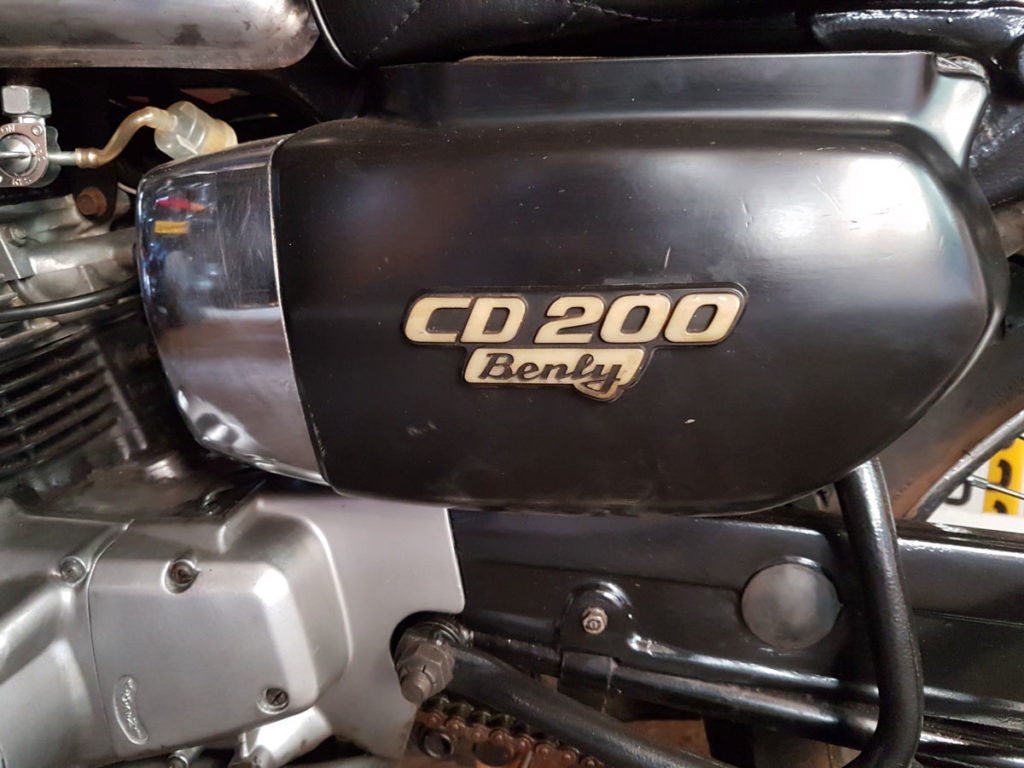 Fundamentally, a "rat-bike/bobber/café racer" is a completely serviceable bike which looks like it's been left out in a Nevada back yard for twenty years. No paint, but surface rust and dulled chrome, half-hearted mudguards – and a coat of some kind of wax or preservative that means it stays in that condition regardless. And it makes a noise almost enough like a CB175 to get my attention.
And it feels utterly bombproof, like most Hondas. It just does what it's supposed to – once you've teased it out of its cold-start withdrawal symptoms, and eased it off its choke fix. A-to-B, Honda-twin-chuffing, and, in the case of the single-carb, single-cam CD200, sounding like a mildly irritated small animal at higher revs. Higher being relative: it's all a bit eventual on the CD.
I eventually teased it out of the owner's hands. It proved surprisingly challenging given he was actually trying to sell it, and at times I wondered whether I was taking away his bike or one of his kids. But I can understand why. It's like bringing a friendly dog home.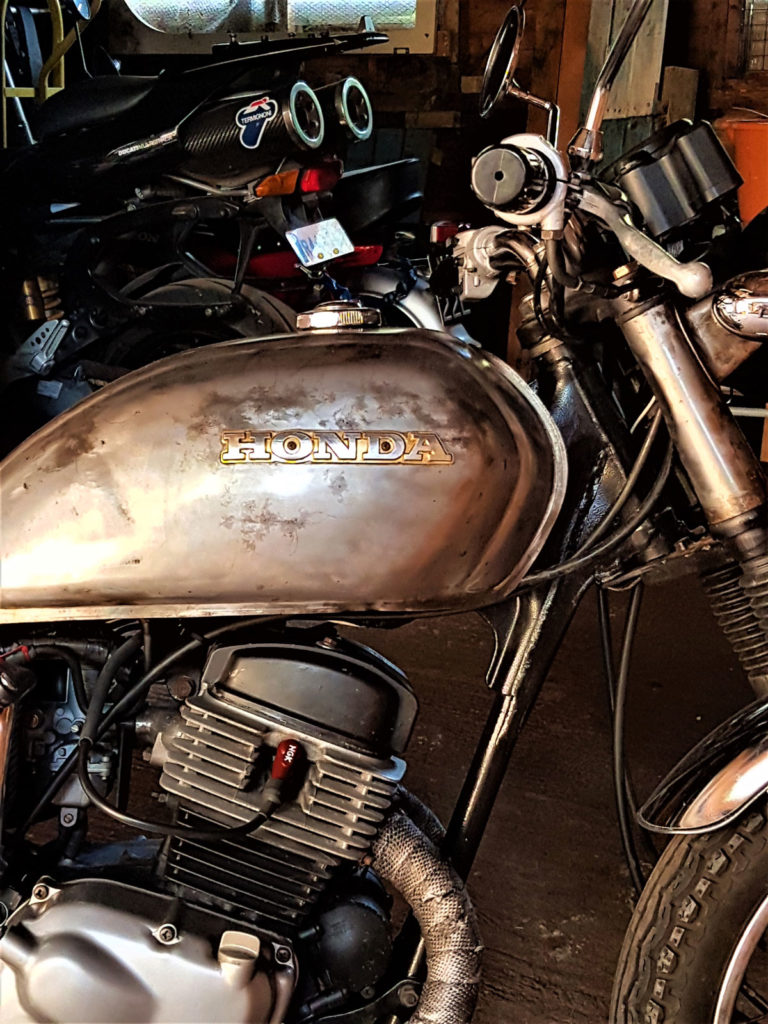 So, what have I done to it? Well, more. Or less. Well, more Nevada backyard effect, less bike. Billboard number plate swapped for a small period one (I know….), café racer front mudguard, new battery – which brought the electric starter and full capability of all the lights into play (again, relative on a 6v chuffer).
But what has it done to me? Well, it's given me a smile. An honest, fun, easy-to-live with little bike that starts conversations and wants to give you excuses to ride or tinker with it. It's also narrower than a sole Ducati trans-continental-spec pannier, doesn't involve a major vehicle-moving exercise to get out of the garage, and, while I always wear proper gear, I don't feel I need to get togged up like Marc Marquez to take it to the shops.
And there's something about Hondas. Along with my restored ST50, the CD200 feels like it's just going to keep going and going. But, for the purists, it's only a couple of parts and a bit of paint and wax removal away from being restored to completely original spec.
Question is whether, after the lightweight challenge of full ST50 refurb, and minor CD200 customisation, I'm thinking right if I keep hankering after a 1970s CB350, 450, 500 or 550 to tackle next.
But then again, I'm a noise defector.