Not every motorcycle ridden by Evel Knievel ended up being jumped over a line of buses, or ramped over a canyon hundreds of feet deep.
The 1979 Honda CBX, bought new by Knievel and sold recently through Mecum Auctions, is a case in point. We can't guarantee its wheels never left terra firma, but given the condition, and a record-equalling sale price, it's safe to say this one was ridden a little more gently.
How much is your car to insure? Find out in four easy steps.
Get a quote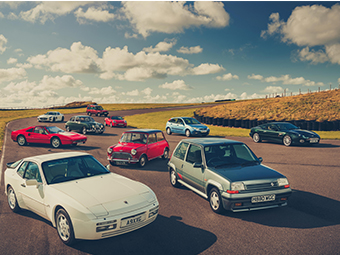 While the performer was best known for riding Harley-Davidson bikes in his later years, dressed in his familiar Stars and Stripes jumpsuit, his association with Honda started as far back as 1965, when he opened a Honda dealership in Washington.
To promote it, the daring showman jumped – unsuccessfully, it has to be said – over cougars and rattlesnakes on a Honda scrambler. It turned out to be one of the stunts that kickstarted his career.
Back to the present day, the hammer fell on Knievel's bike at $49,500 (around £40,200), a figure Hagerty's James Hewitt says ties the previous record for a CBX: "Which is somewhat misleading because the previous $49,500 sale puzzled everyone, as it was not the most desirable year."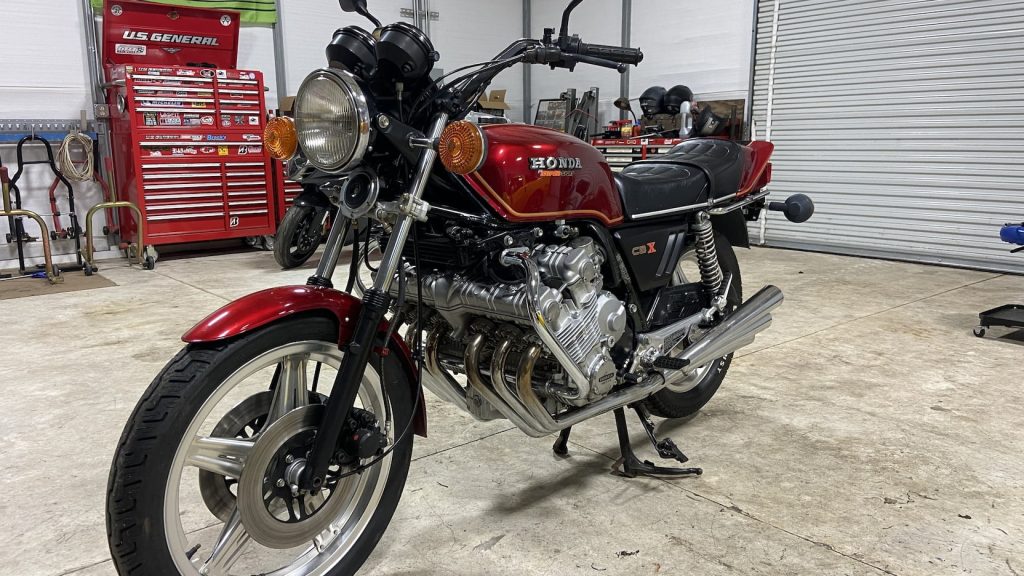 That previous record-setter featured some modifications, and Knievel's bike doesn't go without a few tweaks either, such as a custom six-into-six megaphone exhaust, and raised white lettering on its Goodyear tyres – a choice apparently made by Knievel himself.
And with Knievel's name attached, the sale price of this one ahead of the auction was anyone's guess. Purchased new by the stuntman, it also features single-year-only five-spoke silver-painted Comstar wheels, and a low serial number, 449 of more than 24,000 produced that year.
The 1979 Honda CBX was a sophisticated bike, with a 24-valve 1047cc inline six-cylinder engine and five-speed gearbox. With 105bhp, it was for a time the world's most powerful production motorcycle. That, surely, would have given it the edge on the run-up to a few jumps, but this is one bike we're glad stayed in one piece.
Read more
Evel Empire: Knievel's stranglehold on the Seventies
The Honda CB250 was no ball of fire, but mine got close
12 leftfield classics and rarities at the 2023 Rétromobile sale