The government has announced that the MOT inspection for cars between three and 40-years old is to be reinstated from 1 August.
Any classic or modern classic car that is due for an MOT from August must have it performed for their car to be legally permitted to be driven on public roads.
How much is your car to insure? Find out in four easy steps.
Get a quote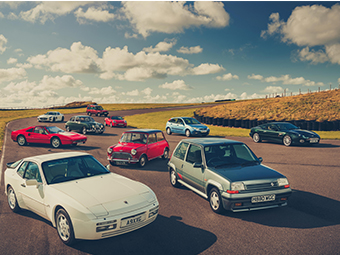 During the Covid-19 outbreak, the Driver and Vehicle Standards Agency, the part of the Department for Transport that oversees vehicle inspections, announced a six month exemption period for any driver with a vehicle that needed an MOT during the lockdown period. That exemption ends on 31 July.
Due to the coronavirus outbreak, drivers were handed the exemption in March to help slow the spread of the virus. However, vehicles still had to be properly maintained in a roadworthy condition, or drivers risked prosecution for using an unsafe vehicle.
Vehicles that are more than 40-years old don't have to have the annual MOT, should the owner choose. However, any 'substantial' changes performed in the last 30 years can mean that even vintage machinery still has to be inspected annually.
Motorists with a car that was originally due an MOT during the remainder or June or July automatically qualify for the six-month extension to the MOT.
Historic MOT: Red can mean go