The Hagerty Power List is the definitive list of celebrity car influence, tracking the increase (and sometimes decrease) in value by comparing stars' cars with their standard equivalent at the time of sale. The Power List is broken down into individual categories. This list: Screen Stars.
A huge number of new movie stars were added to the 2023 Hagerty Power List, and this year we decided to include top TV celebrities for the first time, too. The sales prices of cars belonging to personalities as diverse as Mary Tyler Moore, Charles Dance, Will Ferrell, and Denzel Washington were compared with standard values, and although they all had an impact, these household names didn't quite reach the top ten. Even avid petrolhead Clark Gable didn't make the grade, with his ownership adding just 76 percent to the value of a car, but his tally of eight cars is the third highest of any other actor on the list.
How much is your car to insure? Find out in four easy steps.
Get a quote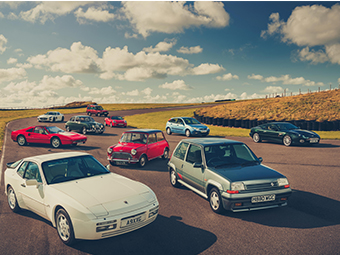 Five new names did make the top ten, though. Burt Reynolds came straight in at number two thanks to the car that is associated with him: the Pontiac Firebird Trans-Am. An iconic gold-on-black model with the 400ci V8, complete with hand-painted 'Bandit' lettering on the doors, was given to Reynolds by the production company to thank him for the success of the 1977 hit movie Smokey and the Bandit. Sold by Barrett Jackson last year at its Scottsdale auction, the Pontiac raised $495,000 (£370,000), a huge 771 percent over the standard Hagerty Price Guide value for the model.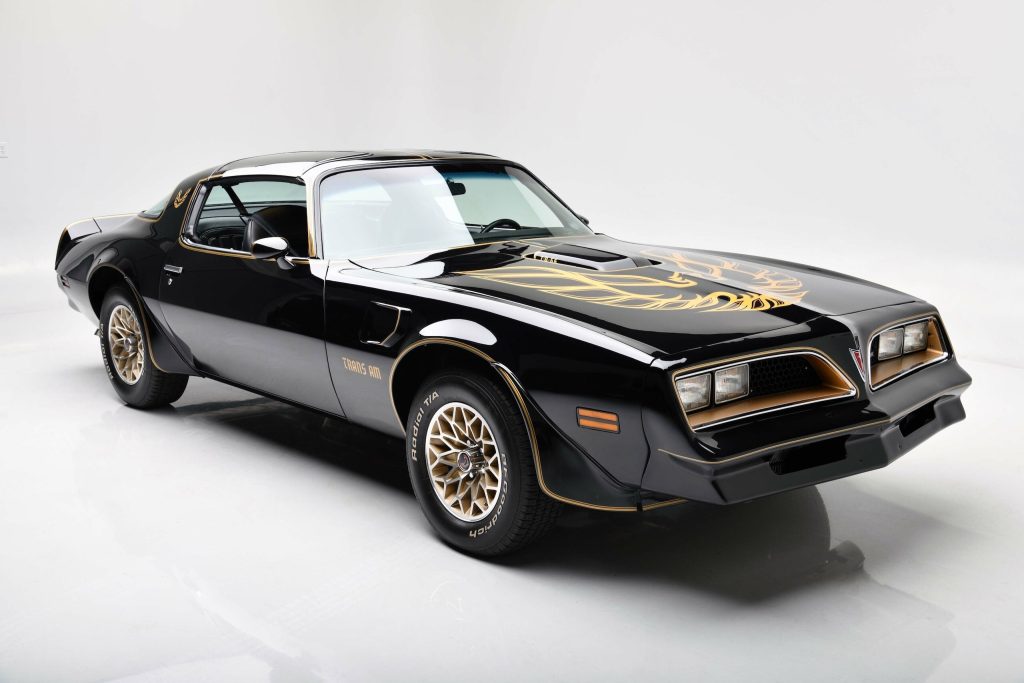 The catalogue for Barrett-Jackson's January Scottsdale auction this year included two humble British roadsters belonging to another new entry, top talent spotter Simon Cowell. His 1970 Triumph Spitfire sold for nearly six times its non-celebrity equivalent, at $84,700 (£71,200), and his 1965 MGB for $68,200 (£57,200), nearly twice its current Hagerty Price Guide value. Jay Leno was also new to this list, having previously appeared in our 2022 'Notable' category, and went straight in at number three, with now four of his previously owned cars showing a combined 706 percent uplift from the norm.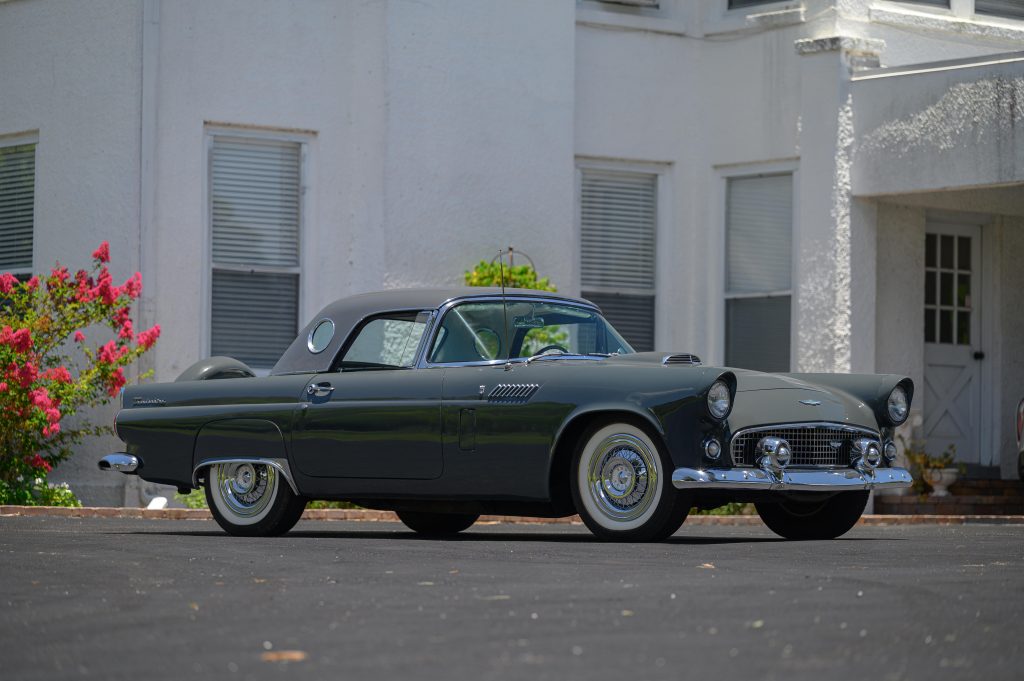 Bonhams' sale at The Quail last August saw another, very different, star's car cross the block. Humphrey Bogart apparently insisted his new 1956 Ford Thunderbird was painted the same slate grey as his previous Jaguar XK120, a colour that it retains to this day. Complete with spare wheel, Town & Country radio, and factory hard top, the car sold for $106,400 (£70,000), more than three times its 'standard' equivalent and earning him fifth place in our movie star list. Bruce Willis and Sean Connery also both entered the top ten this year, the latter thanks to his own stunning Aston Martin DB5 that Broad Arrow sold at its 2022 Monterey sale for an impressive $2.425M (£2.02M), 155 percent over the top Hagerty Price Guide value for the model.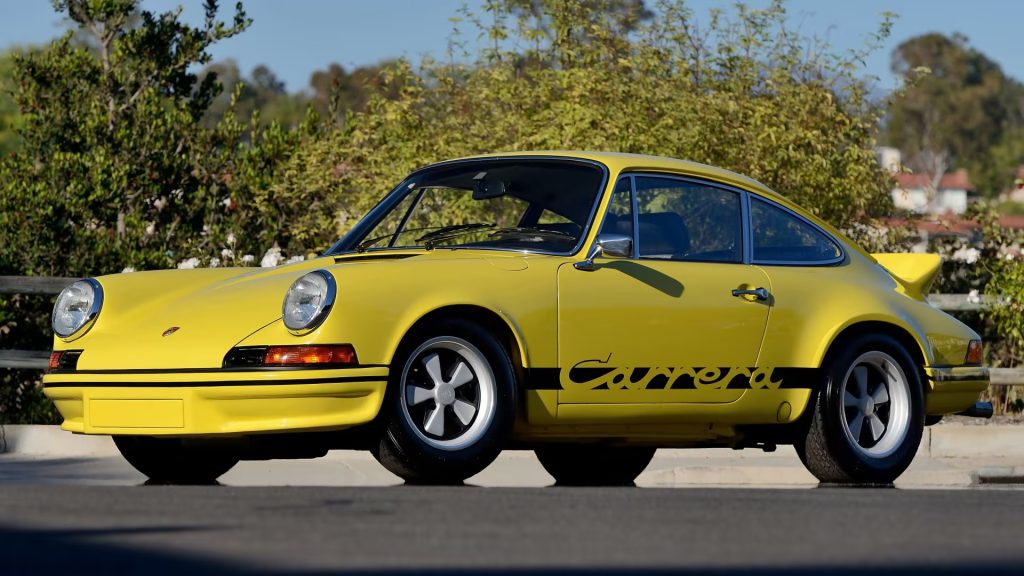 Two top names of the automotive world did drop a little this year. The late petrolhead Paul Walker, star of the Fast and Furious movies who died in a Porsche Carrera GT crash in 2013, dropped seven places despite another of his cars being added to the Power List. In August 2022, Mecum sold his light yellow 1973 Porsche Carrera 2.7RS Touring for $1.072M (£908,000), nearly twice the Hagerty Price Guide value for the car. Steve McQueen was also down six places, to ninth on the list. Ironically, both of these stars may have suffered from their love of vehicles, as the pair have the highest number of sales on the entire Power List. Although the way Hagerty compiles the list, taking the average total sales (rather than an average of the percentages) means that less valuable vehicles account for less impact on the overall score; their cars and motorcycles have not sold as well as others. Some of the stars above them are there because of one exceptional sale. Read our lead Power List article to see how we manage this.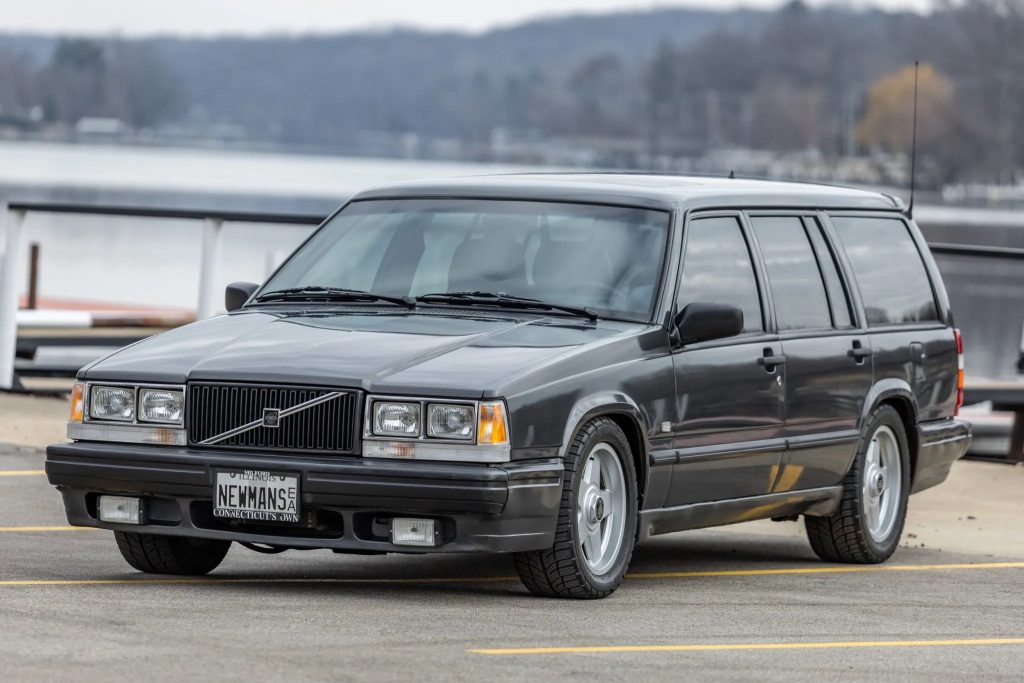 But one star equally associated with being an avid driving enthusiast remained at the top of our list for a second year running: Paul Newman. And his average even increased thanks to a very unexpected car: a 1988 Volvo 740 estate. Auctioned on Bring A Trailer in March 2023, the car sold for $84,777 (£71,900) including premium, a huge increase over its current Hagerty value of just £3900.
***
See the categories from The Hagerty Power List 2023